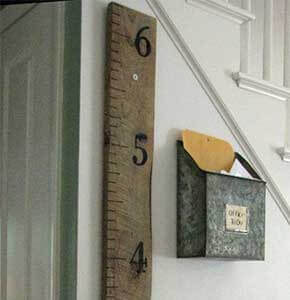 DIY Rustic Wall Ruler
If you had parents like mine, you remember those years during your childhood when they used to measure how tall you grew all the time. They made those little scratches or marks on the wall or door frame.
You can recreate that idea by making your own salvaged wood wall ruler, and all the steps are here at HomeTalk. What a lovely idea, and how well it looks!