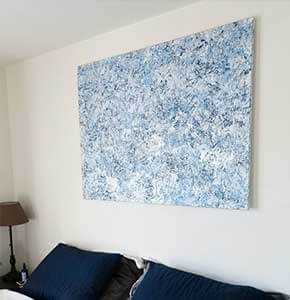 DIY Feather Duster Wall Art
Sometimes, making a great painting is all about the materials you use. And there are a lot of opportunities for amateurs to create professional and sleek-looking paintings. A great example is the feather duster painting I found at Brittany Goldwyn.
This simple method of using a feather duster to apply paint on canvas is delightfully surprising, and fun to do, I imagine. I love how it's used here as main decorative piece above the bed.