We all live in moments. Don't we?
Sometimes, the longing to re-experience certain timeless incidents is irresistible.
Scientific evidence proves that our memories are unreliable. Therefore, we can't lose these "never-coming-back" assets in the hope that we will always remember them, right?
Canvas prints are the most popular choice to preserve and immortalize those precious memories for their endless versatility.
But how do you make sure you are buying the right canvas prints that are going to perfectly translate your photo into wall art?
Is it the canvas fabric? Or is it the image quality? Or maybe it is the canvas orientation. While all of this matter, there are more boxes to tick.
In this post, we will give you a breakdown of 9 simplified technicalities you should be well aware of before pressing that "add to cart" option.
But before that, let's look at why you should purchase canvas prints in the first place.
Why Should Anyone Buy Canvas Prints?
Your wall should be a reflection and a constant reminder of your evolution as a person so that you are always high on self-esteem.
Canvas prints take the lead in accurately reproducing the original artwork from its age-old competitor, framed prints on paper.

Canvas prints help you relive the best times in the form of a next to real wall art.

They produce the highest quality simulation of the original photos. The textured look and feel of canvas prints account for this.

All details are preserved. Canvas prints give you a glare-free view because of their satin-matte finish.

They effortlessly blend with the interior of your house.

Canvas prints fabric absorb colors well enough to create a "true" color mirror image. Their color quality lasts for generations.
Canvas prints surely liven up your interior and give a customized personal space that you can own with love.
However, before making a purchase, you should know that you are investing in the right canvas print.
From single to wall display canvases, follow our checklist to ensure you know what to see in the best canvas prints online.
Now, forthcoming is the 9 "must-know" thing about canvas prints that will help you decide before buying.
1. Choose The Optimal Resolution of The Picture
The pixel size of the photo to be printed determines the final quality of the print. It follows the simple rule of "the more, the merrier."
It is directly linked to the frame proportions you choose. Larger canvas size needs a higher resolution image to get acceptable results.
Any image lower than 250 KB is not considered an option.
However, we have got your back in figuring out the ideal image resolution.
What To Do With a Low-Pixel Image?
If your photo ready to be printed has a resolution below 460 x 310 px, the canvas size of 8" x 8" or 8" x 12" will not blur out the details on the photo.
However, a larger canvas will totally spoil its essence.
For medium sized canvas prints of 16" x 20" and 20" x30", we recommend pixel sizes of 760 x 610 px, and 1200 x 760 px, respectively.
However, if you want to go all wild with the sizes, a higher resolution of 1400 x 920 px photo resolution will be best optimized on a 24" x 36" canvas.
Expect a professional-grade result from a 36" x 48" canvas, if your image quality is not less than 1900 x 1400 px.
What Canvas Print Size Will Best Suit Facebook or Instagram Photos?
Pictures available on social media ought to catch your attention for their aesthetics.
But they usually come with a low resolution. Enlarging them will result in pixelation. Small canvas sizes of 8" x 8" gives the result you expect.
But suppose you really want the photo to be displayed widely on your wall.
We recommend choosing to make it a part of a collage using split canvas prints.
This way, the photo becomes classy without losing its essence.
However, for larger canvas print sizes, you can use any good online photo editor and, with special effects, mask the flaws.
This is how you can get yourself your favorite quotes printed on canvas in the size you desire.
2. Choose a Meaningful Shot
Before buying canvas prints, choose an image that is worth a glance for a couple of minutes.
The subject captured should be well-focused and looking into the camera lens.
It's essential to select the picture that you are in absolute love with. Focusing on a high-quality picture should not mean you lose the meaning behind the image.
Therefore, whether you choose a favorite quote or an aesthetically appealing picture from the internet or a personal memory captured, make sure it does justice to your good taste.
At the same time, the pixel size should not be compromised.
You will develop a disliking for a low-quality picture when further distorted after being stretched over the extensive dimensions of the canvas.
If you think you can recreate the picture with better angles and lighting, go for it.
If there are any half heads, unwanted objects in the background, someone's hand interrupting the view, remove them all.
Remember, a personalized space with an assortment of inspiring artwork is worth every effort.
3. Go For Canvas Prints That Compliment Your Space.
Keeping the space you are decorating in the picture while choosing the perfect canvas print is essential. Your artwork will reflect your personality.
There are abundant canvas prints ideas and inspirations, ranging from family photos to abstract art and anything imaginable.
In fact, interior design has canvas prints as its core element. They instantly modify and boost up the entire mood of the living space.
Canvas Prints Colour Theme Per Different rooms
We would go for soft hues and neutrals for bedroom canvas prints as it a place of retreat.
Large 60" single canvas hung at eye level just above the bed or on its front wall is a fantastic option.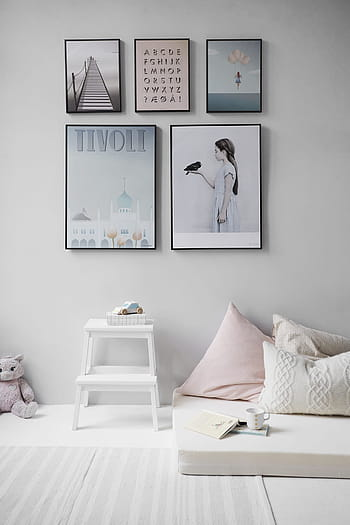 As for kitchens, they are the heart of the homes. Go for colors that will brighten up your mood in the morning and inspire you to cook.
Abstract, your own shots, quotes or sceneries, bold hues or black and white, any style will work.
You can't go wrong when choosing the piece for your living room since it will dominate the vibe of the entire space.
Your confidence and unique style should be reflected accurately through the canvas print.
Most importantly, choose an image you can have an endless discussion about with your guests.
As for bathroom wall decor, play with bright colors in a basic powder room with a set of two canvases.
However, master baths go best with minimalism. Try nudes and sublime pieces for this space.
General Guidelines To Follow For Every Room
Use Complementary Shades
To make sure that your canvas print is the highlight of your space, make sure you choose colors opposite to each other in the color wheel.
Your artwork should complement your wall color, not clash with it. If the canvas print is a color pop-up, look for the most used color (the central hue) or the most prominent one.
If you want to give your space a sober touch, opt for analogous colors. These colors have placements next to each other in the color wheel.
If you choose muted hues, a calmer vibe of the room will be set. Whereas saturated hues will radiate more energy and excitement.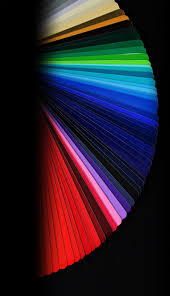 Use Shades That Blend With Your Room Theme.
If you want a more put together and cohesive look, go for hues similar to the most prominent color of the wall patterns.
This color harmony brings sophistication and gives each room its unique flavor.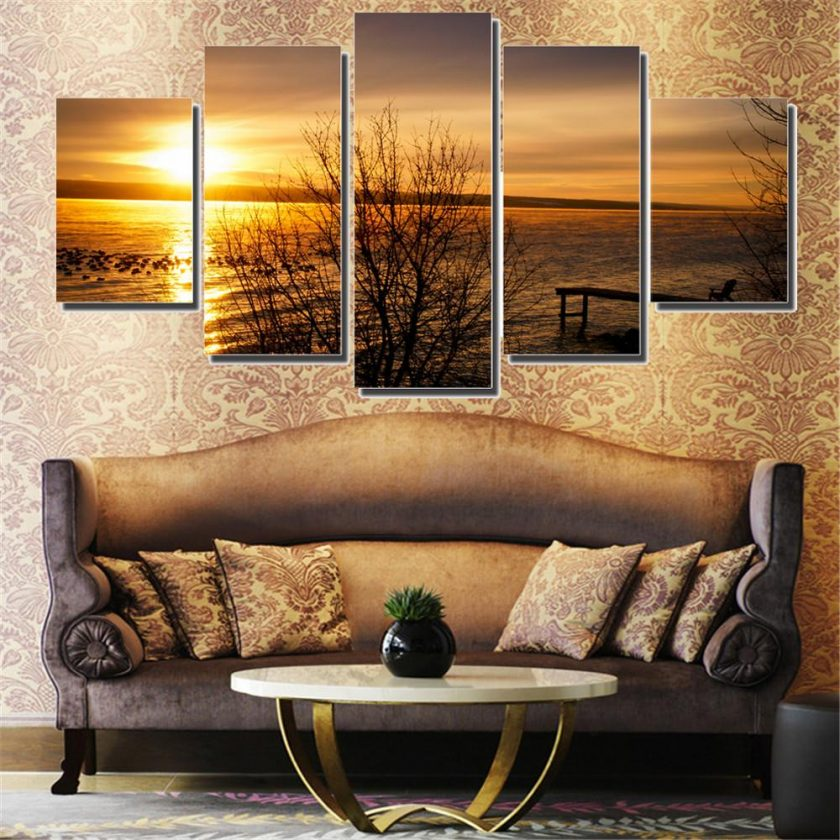 However, dedicating a color theme to your room through the canvas prints does not mean that everything will have to be of the identical color.
It will just mean that a certain color of your choice will be consistently running throughout the space.
Choose Canvas Prints Having a Pop of Colors
If you wish to liven up your room with canvas print bursting with colors, stand them against dark colored walls. Black or grey to be more specific.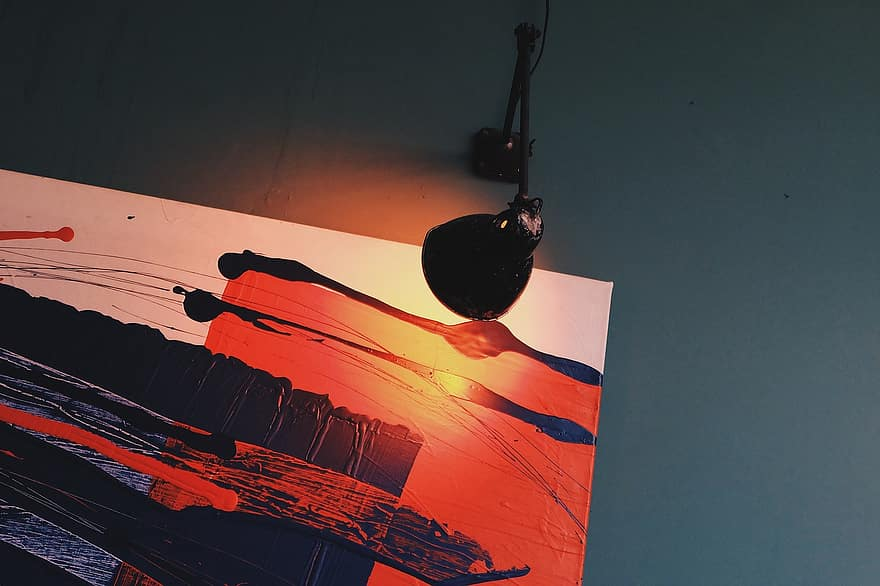 Ways of Displaying Your Image On Canvas Prints 
There are four basic styles used to add canvas prints as decor to your home wall.
Shape: 
Canvas prints can be customized in four different orientations; square, landscape, portrait, and panoramic.
You have to be very specific when choosing the shape of the canvas print for your images. Each form specializes in displaying certain types of photos to its best.
Square canvas prints are the best choice when your image has a round shape focused.
So, if your image has a round plate, a flower, or a close-up shot of a baby's face, you know which canvas print will best stretch it and contrast with.
These canvases help a small room look spacious.
They are best suited to printing landscapes and scenics. So, if nature takes your fancy, a landscape canvas print is your way to go.
Portrait canvases, as the name depicts, are obviously used for portrait photos.
But, it is not restricted to it. It does perfect justice to focused objects, especially food items and nature.
Any large illustrations like family group photos, wildlife, cityscape, find its way to panoramic canvas prints.
Single Canvases
This overused style to decorate walls takes a single canvas print to be hung on the wall.
They give a one-dimensional personalized feel to your space. If you are a minimalist, go for a single canvas print.
Wall Display
If you want to treasure a particular memory for life, preserving it in the form of a wall canvas print display is the best option to explore.
This technique of displaying photos is commonly opted by advertisers and photographers.
As they expand to the entire wall, they help accentuate your space's beautiful features, which otherwise go unnoticed like cubbies and nooks.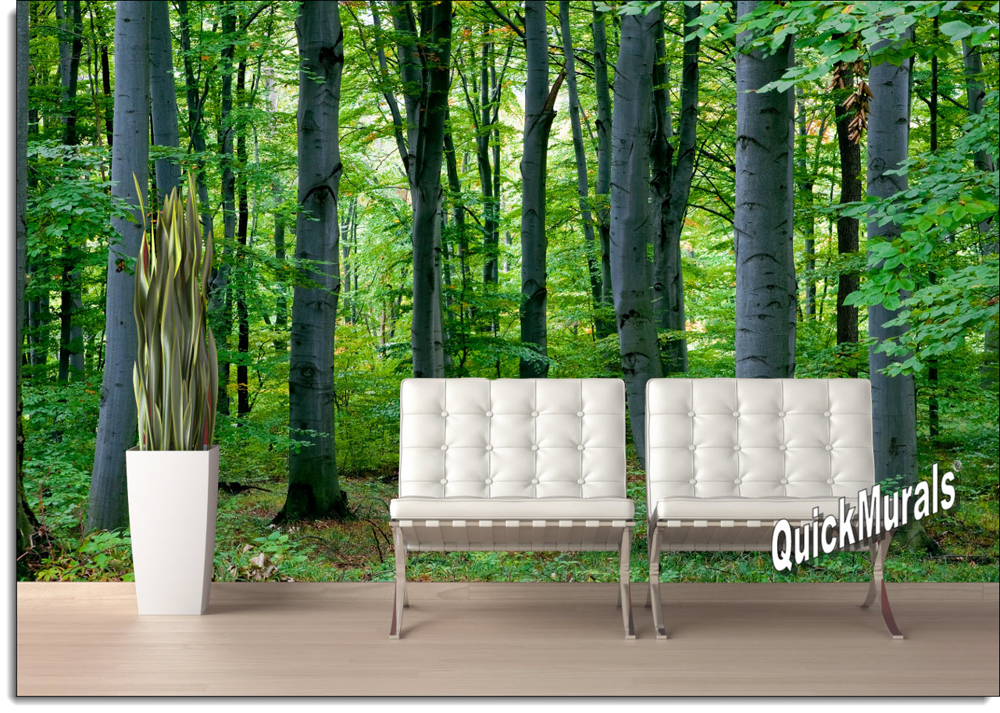 Photo Splits - Canvas Collage
This method of adorning your house lets you play with your inside creativity.
The multi-panel split canvases provide a modern platform, taking a mundane subject to the next level with the uniqueness of its presentation.
The image is simply divided into many sections, and each section is printed on a separate canvas. They are mounted next to each other, with a slim gap maintained in between.
You can also flip it around and opt for a single canvas collage with multiple photos on one canvas. You can tell the story of your life in one space.
There is something so captivating about the continuation of a series of images, all telling the same stories.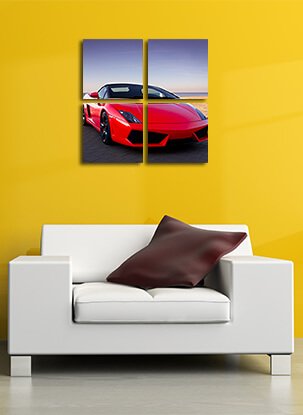 5. Look For The Canvas Frame Build
Before buying a canvas, you must know you are investing in something that will last for generations.
A wooden stretcher frame bar constructed of pine is the highest quality build we recommend you to buy.
Having a life of 1000 years, U.K produced pine's durability is the prime reason it has been used in the manufacturing industries for hundreds of years.
6. Check the Print Quality.
What is the best website for canvas prints? How do you measure the quality they sell?
Make sure the company you decide to buy your canvas prints from uses a quality printer and inks.
Epson printers take the lead in the 10 most recommended printers that produce winning results on canvases.
Therefore, to get amazingly vivid photos printed on canvases, choose a canvas printing company that uses a trusted canvas printer like Epson.
Besides, the fabric used should be 100% cotton. This medium offers an even thickness throughout the stretched bar. This results in a flat canvas surface with fine graininess, allowing better printing of details, hence producing the finest possible resolution images.
7. Finishing of Canvas Prints
Ask the manufacturer before you purchase a canvas print about the finishing quality they use.
If they use a gloss canvas, skip the idea of buying from them.
This finishing produces glare in natural or artificial lightning and hence obstructs the view.
We recommend choosing an 800M matte high-quality canvas prints, which keeps from producing extra sheen in the sunlight.
8. Canvas Prints as Gifts
There is no reason not to give someone canvas prints who loves to decorate his space.
In fact, it is a way of strengthening bonds with your loved ones. Personalized gifts emotionally connect the receivers with the sender.
If you plan on presenting someone a canvas print, make sure the manufacturer has this option available.
Also, make sure it is well packaged into a visually attractive wrapping.
9. Shipping
Canvas is a delicate possession. A reputable dealer will be considerate about its transportation.
Make sure the shipping methods the dealer uses are safe and secure.
After all, you don't want to put in all that money to receive a damaged wooden frame your way.
Final Thoughts
Here it is - our guide prepared solely to help you purchase the most ideal canvas prints for yourself.
Canvases are surely an easy way out to keep your cherished experiences with you all the time.
What is your take on this? We would love to hear from you.
Have you ever purchased canvas prints before? If yes, do share your experience with us in the comments section below.