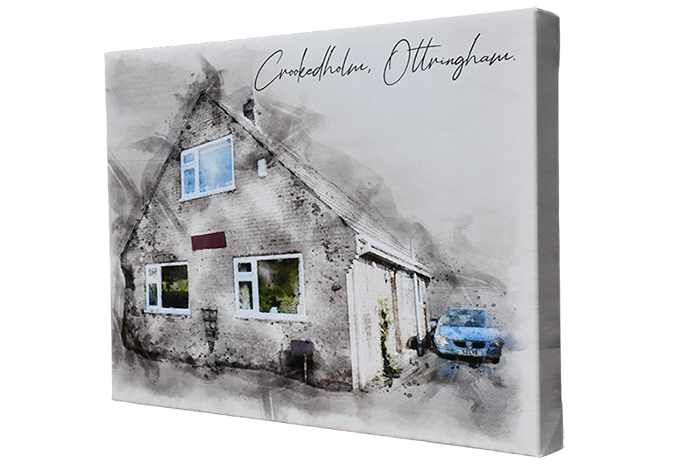 Canvas Prints
Take their picture while they are all engrossed in cooking or eating and get them printed on canvas prints. Online canvas prints stores offer some of the best deals and picture quality, making it convenient to buy gifts!
Instead of wrapping it up, surprise them by hanging the canvas on their kitchen's wall! How about a photo collage of their best culinary efforts.
Make sure you hang the canvas in an easily noticeable way.
You can even go for some appreciative and motivational quotes along or without their pictures. Try something like:
'Thank you for feeding us with great food! You are a great chef!'