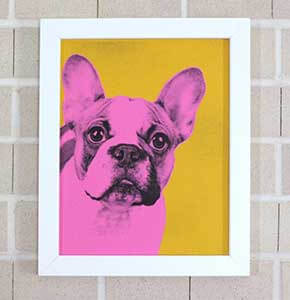 Pop Art Pet Portrait
Isn't it nice to surround yourself by images of your loved ones? Pets are often among the beings we cherish most, and they also make for lovely photo subjects. To make their portraits even more exquisite, you can make a pop art, Warhol-inspired portrait, and you can find all about the simple process at A Beautiful Mess.
It really is a lot easier than you can even imagine, and you probably already have some great pictures of your pet!