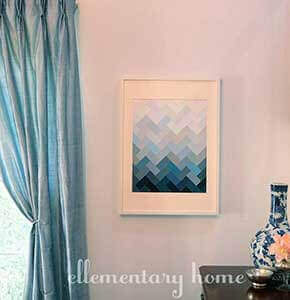 Paint Chip Abstract Art
As usual, ombre style designs are wonderful and timeless. Painting them yourself may take too much time, but you can create an even more successful effect with paint chips.
This project I found o Elementary Home uses a herringbone pattern which is easy to measure for and execute, and offers some lovely color choices. Check it out for more ideas on execution and different style patterns!