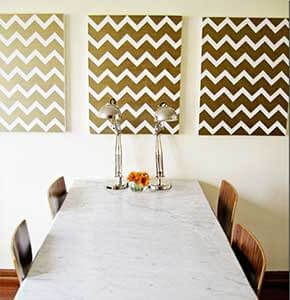 DIY Gold Chevron Painting
I really like this painting made by Jess Lively. It's actually a series of three paintings that she used to decorate a dining room.
You can follow her instructions using painter's tape and metallic acrylic paint. It's got a nice, simple symmetry to it, and yet it looks so unique. The chevrons draw attention and invite to the table.