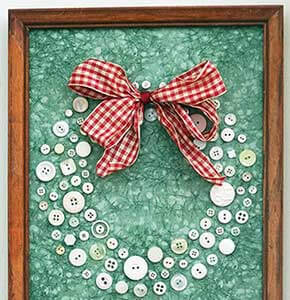 Button Framed Wreaths
As I was saying earlier, buttons are great elements to use for all sorts of crafts. So I wanted to share one such DIY wall art idea with you, like these button-made framed wreaths that I found on The Wreath Blog.
The themes used here are autumn and winter holidays, but you don't need a special event to create your own button art. You can use them to create more abstract shapes, or just combining favorite color combinations.