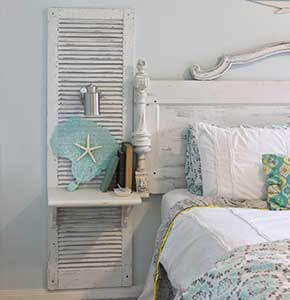 DIY Shutter Nightstand
Since we're on the subject of shabby chic makeovers, i also want to show you my favorite project, definitely on my to-do list: the shutter nightstand.
I like shutters in general, especially reconditioned ones like this one, since they make great wall decorators in general, even without turning them into something functional like the nightstand. However, I like what The Ragged Wren did with this one!