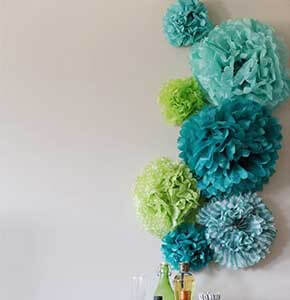 DIY Tissue Paper Pom Poms Backdrop
This is a lovely little project, and it's so easy to make I couldn't help myself and tried one as soon as I stumbled onto the project. Making pom poms out of colored tissues is so simple and fun!
I found this neat idea on The Little Occasion, and I wanted to showcase it here because I absolutely adored the green shades used, the various placement ideas, and integration with the other elements in the room.