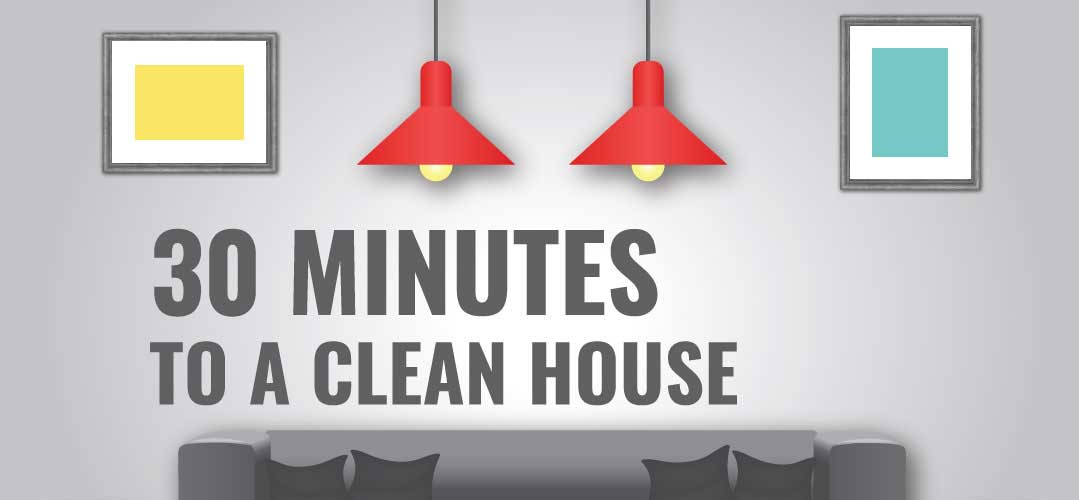 Thinking that I will share my personal magic spell for cleaning the house in 30 minutes with you?
Well!
I know it sounds magical but the fact is that there is no spell for that, but one thing I assure you is that with a few simple time bound tricks and tips, you will be cleaning your house in no time.
Well by no time I mean thirty minutes.
Follow my checklist on days when the clock is running fast and you have to do so much and you have no time to spare for house cleaning or when your mother in law is just about to ring the bell and you desperately need to clean the house before she comes in.
Save this checklist, set the timer to 30 minutes and then run for your life.
Yes I really mean that because for the next 30 minutes, you won't even have a second to scratch your head so just run around the house and start working.
First comes first, prepare your cleaning baskets before the time starts and then carry on with the checklist.
Want to share this infographics with your audience? Simply copy below code and paste it in your blog html.