From Year 1 to 100 - Traditional & Modern Wedding Anniversary Gift Ideas
Happily ever after – The 100 years of marriage
With every passing year, wedding anniversary is the time for celebration of love, commitment, devotion and togetherness. Gifts to show your love and admiration for each other are considered as a special part of this occasion. A thoughtful gift, regardless of its cost, presented with the intention of delighting the recipient can say a thousand words.
Let's go through a journey of well thought out traditional as well as modern gifts for the anniversary occasion, year by year.
1st Wedding Anniversary
The first year of marriage is marked as the start of a new life. It's the most important occasion to show your love, admiration and commitment to stay together till the end. Always remember that surprises to enhance the essence of love in a married life.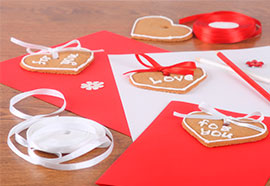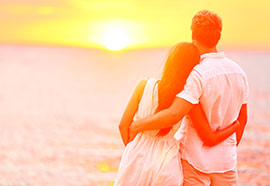 Going traditional on this event would be a great way to celebrate. Get ready for an 'awwwwww' as you curl the 'Mother of pearl' necklace around her neck.
The first anniversary is considered to be associated with 'paper'. Products like handmade cards, beautiful frames and other stuff. A modern interpretation of the traditional gift can be tickets to a dream vacation.
A hand made card along a bunch of carnations will serve as a great gift.
2nd Wedding Anniversary
The second anniversary is generally the time when the marriage is new but the couple has developed a certain level of comfort with each other. Traditionally 'cotton' is associated with this year, maybe because of its comfort'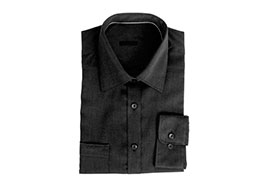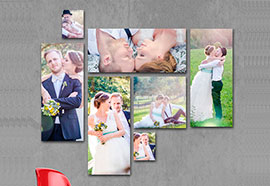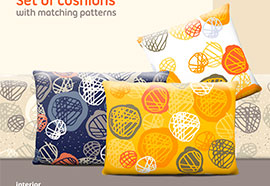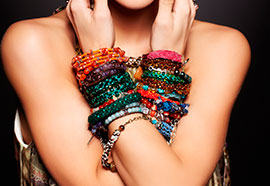 The best gift could be a cotton t-shirt for a man or a beautiful cotton dress for the woman.
Get your wedding photo printed on a large canvas print and place it on the wall of your bedroom.
Cushions with the titles of Mr. and Mrs. can act as a very cute addition to the couple's house.
A lovely Garnets bracelet will depict your true love and appreciation for your partner.
A beautiful book of poetry accompanied with a bouquet of lilies will make a beautiful gift.
3rd Wedding Anniversary
3rd Anniversary is a beautiful occasion for the couple who is still considered to be newly married but is now entering into the practical phase of life. 'Leather' is traditionally associated with the third year of marriage.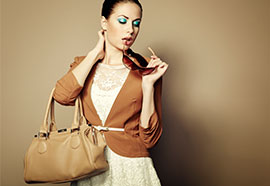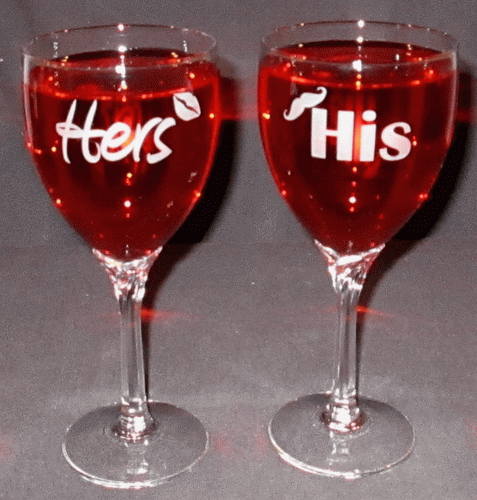 A beautiful leather coat, wallet, luggage bag, bracelet or a purse can be a perfect gift for both men and women.
A set of elegant crystal wineglasses or a bottle of champagne paired with engraved anniversary glasses can also make a beautiful yet traditional gift.
The flowers associated with this occasion are 'sunflowers'. Jazz up you table with beautiful sunflowers followed by a bright yellow and green theme for an outdoor lunch with friends and family.
4th Wedding Anniversary
Living and growing together, the fourth anniversary is all about flowers to express your love. The classic dozen of red roses, potpourri or even a small flower potted in a plant symbolize you intention of living and growing together. You can also avail this occasion and take your partner to the beautiful flower field, walking together hand among them.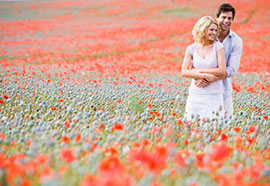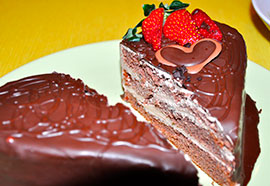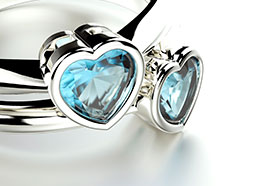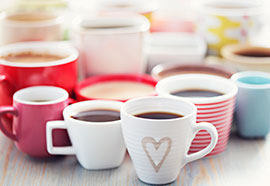 A yummy fruit basket filled with chocolate coated strawberries or a bouquet made out of cut fruits can make a perfect gift for the occasion.
Traditionally a Blue Topaz set into a piece of jewelry will make your partner feel at the top of the world.
A handmade coffee cup personalized by writing a love note on it with your initials under it will serve as a perfect gift.
5th Wedding Anniversary
As the years go by and the relationship gains strength, 'wood' is the element traditionally associated with completion of fifth year of marriage. A few ideas relate to wood include: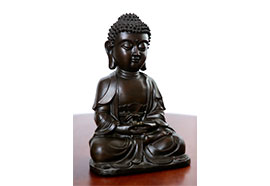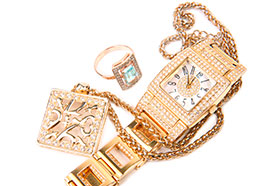 Chocolate wooden boxes, romantic wood sculptures and carvings.
Silverware can be a perfect gift.
Watches with a piece or Quartz, for both men and women will be a gift that will be remembered for a long time.
Daises bunched together along a basket containing homemade fruit cake can serve as a beautiful gift for the day.
6th Wedding Anniversary
'Iron' representing the strength of bond that is developing between the couple, is the element traditionally associated with the completion of six years of marriage.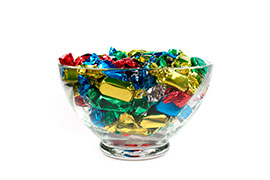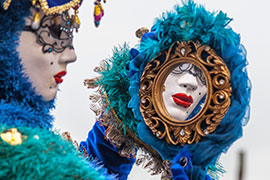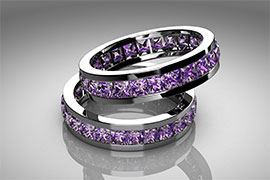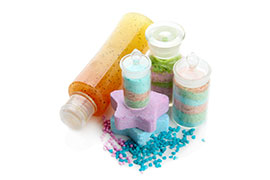 Incorporate tradition into style by arranging his/her favourite candies or sweets into a decorative iron bowl with a 'love you' note.
A family name written of a piece of wrought iron, metal sculptures, decorative mirrors and other heavy décor it serve as appropriate gift eroding to the occasion.
Jewellery studded with Amethyst is perfect gift for her.
Cute bath bombs and homemade scrubs put into fine bottles can make a thoughtful gift.
7th Wedding Anniversary
Traditionally copper and wool, the two elements associated with the seventh anniversary. Sculptures, furniture and quality copper cookware as gifts will serve as appropriate gifts according to occasion.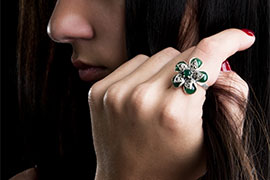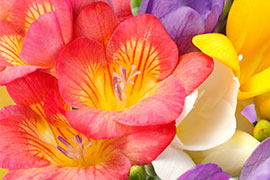 A warm woollen shawl, a sweater or a woollen blanket to cuddle inn with your loved partner can be perfect gifts.
An Onyx ring will make her day.
Freesia is the flower for this occasion
8th Wedding Anniversary
Associating the symbol eight (resembling infinity symbol) with longevity and depth of connection between the married couple.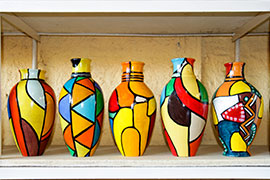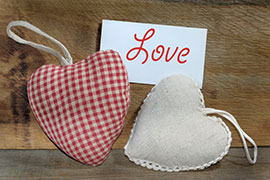 Bronze sculptures, candleholders and vases can be perfect traditional gifts for this occasion Cuddly cute heart shaped cushions, pillows, tablecloths or curtains will be perfect for the occasion.
Create a handmade card with love and send along flowers.
9th Wedding Anniversary
There is also a wide range of traditional gifts for the home when it comes to the ninth wedding anniversary Pottery, ceramic sculptures, candle holders and decor accessories.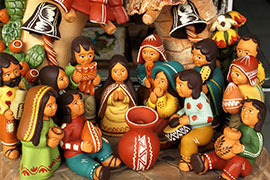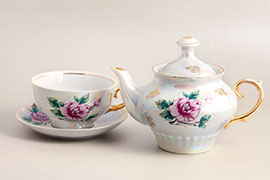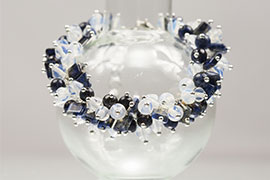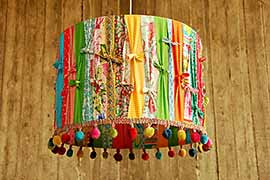 Old fashioned cookie jars or an elegant tea set would make an excellent gift for the couple.
Lapis Lazuli and Amethyst are the jewellery materials for her.
Make a handmade lamp shade that suits the theme of the couple's house to show them your love for them.
Bird of Paradise is the flowers to be given on this occasion.
10th Wedding Anniversary
The first major milestones finally achieved. The tenth or the 'Tin Anniversary' has it association with the metal tin n choosing the gift for the occasion.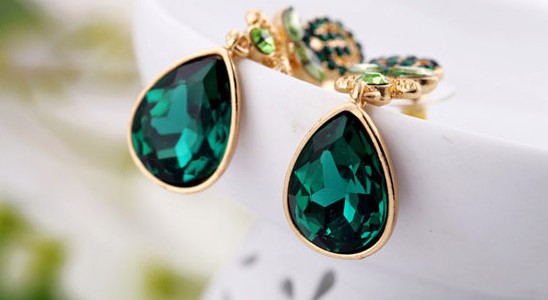 Celebrate the Big Day romantically with a candle light dinner. Present her with a new 'metallic look' of the latest gadgets available in the market.
Dangling Crystal earrings or a ring with green Tourmaline is considered to be perfect for this occasion.
Daffodils along with a box of cupcakes with daffodil icing can be a great gift.
11th Wedding Anniversary
For the 11th wedding anniversary 'steel' is the traditional element considered while selecting gifts for the occasion.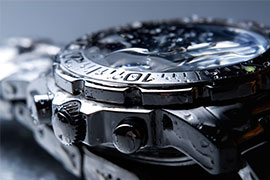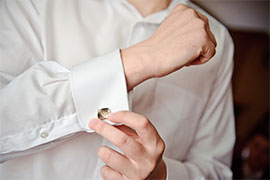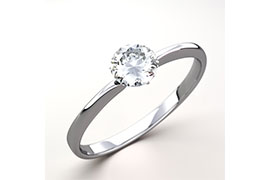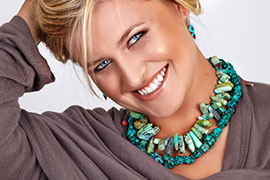 For men steel watches, bracelets, cufflinks and tie pins will be perfect.
For her steel or white gold ring, necklace, bracelet or earrings will do. Consider the setting of Turquoise in the jewellery to make it beautiful yet traditional.
Gifts for the couple can include wine buckets, small pieces of steel furniture or stainless steel cookware.
Tulips are the flowers for this year.
12th Wedding Anniversary
The twelfth year is associated traditionally with silk.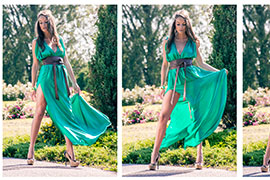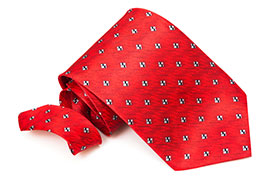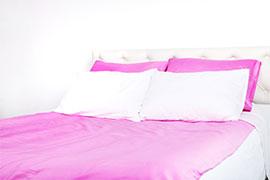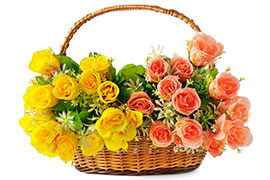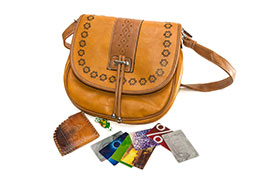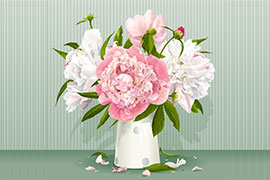 Treat your Queen with luxurious silk clothing like robes, scarves, shirts and dresses. 'Jade' being the stone for this year can also be presented in jewellery.
Gift him a beautiful silk tie.
For the couple gifts like Bed linens, towels, pillows, cushions and other home decor items like silk flowers etc. are perfect gifts for this occasion.
Hand bags for women and wallets for men are always appreciated as gifts.
Peony is the flower of the occasion.
13th Wedding Anniversary
This year add a splash of change to your married life and go to an adventure park. Play together and have fun.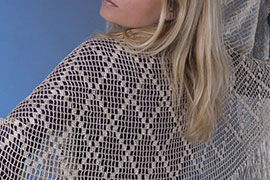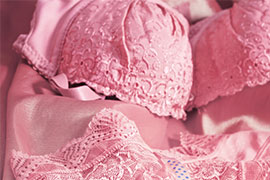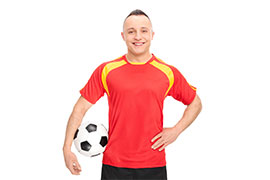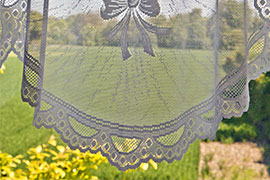 Traditional gift options for her can include lace clothing, lace scarves, wraps or Lingerie.
Go for men's favourite sports team clothing or a nice night wear.
Personalized pillows, decorative tablecloths, lace curtains can be perfect gifts.
The flower for this occasion is Chrysanthemum.
14th Wedding Anniversary
14th year make the bond between the couple beautiful and strong just like 'Ivory'.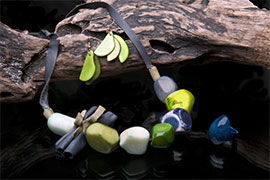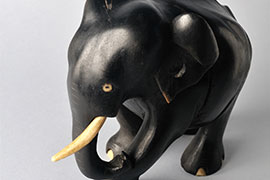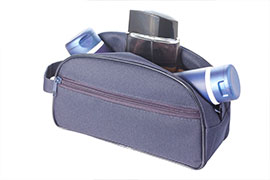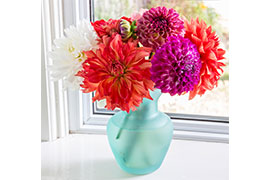 Ivory bracelets and necklaces can be perfect gifts for her. (Try using imitation ivory to save wildlife). Beautiful ivory jewelry and Elephant sculptures can be a great gift. Opal being traditionally related to this anniversary can become a perfect gift when studded inside gold.
For him get a perfume or an after shave he loves, packed inside a beautiful box.
Buy a coupon from a nail spa for a perfect pedicure and manicure for the couple to relax and enjoy.
Dahlia is the flower for this occasion.
15th Wedding Anniversary
As the years pass by and relationships grows stronger, beautiful and pure as crystal, 'crystal' is the considered as the primary traditional material for the fifteenth anniversary.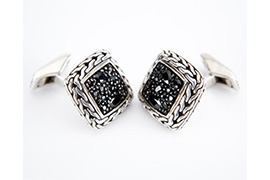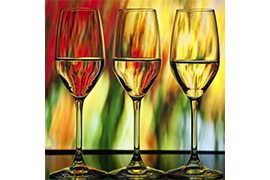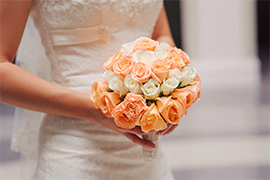 Present her Crystal jewellery on a romantic night outdoors under a star studded sky and see how she shines.
For him crystal embedded cufflinks in a box with silk lining will be perfect.
Crystal Wine glasses and vases can be a perfect anniversary gift for a couple on their anniversary.
Roses, which never go wrong for anybody, are traditionally related to this anniversary.
16th Wedding Anniversary
Time to celebrate the sweet sixteen J. 16th wedding anniversary should be an event full of fun and enjoyment. Throw a BBQ party on the sea side. Invite old friends and play games you love by the sea side. Walk in hand in hand and enjoy some quite time together.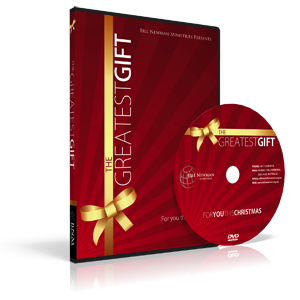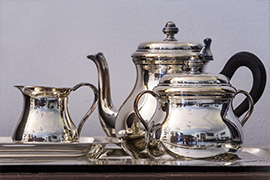 For him or her, get a collection of their favourite classic movies, beautifully presented in a silver box accompanied along a red rose that is considered as a symbol of love and appreciation
Silver tea sets and cutlery are considered to be traditional yet trendy gifts for this occasion
17th Wedding Anniversary
Spend time together this anniversary to and create something thoughtful that will be a treasure when you grow older. Document the seventeen years you have spent together.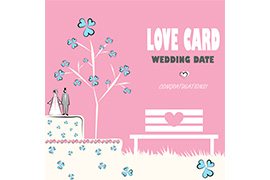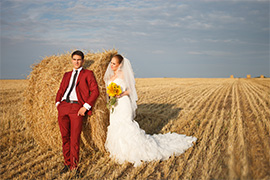 Dedicate a page to each year and include important milestones such as children's birth, vacations or moving to a new place etc. Include photographs as well as descriptions to those events in the book.
Sponsor a small planned vacation for the couple or make a reservation for them at a fine dining restaurant to ensure that your friend gets the royal treatment he/she deserves.
18th Wedding Anniversary
On this anniversary plan a romantic 'blast' without being harsh on your limited budget. Follow this recipe: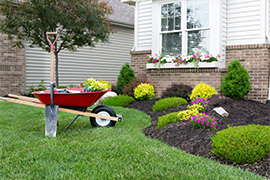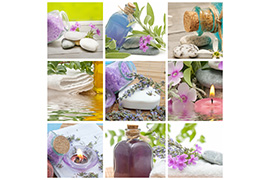 Put scented candles and fresh flowers around the house and prepare a dinner together. Put your finest china and glasses on the table. Now get ready in your best dress for the romantic in-home dinner. Put on music and ask your kids to serve you for the night. Light the candles enjoy the food and dance on the music.
Scented candles, perfumes and bath salts can be a perfect gift for the occasion.
19th Wedding Anniversary
This anniversary, get her shopping voucher for the place she always talks about.


For him, a new set of golf clubs or an update in his sports accessories can be a great gift.
Practical gifts that are bought after a thought process of what the couple needs are always a great idea and welcomed greatly by them. A barbeque grill or kitchen appliances that can make life easy are perfect.
A basket full of handmade cookies, cakes and packs of tea and coffee can serve as a fun and enjoyable gift for the couple.
20th Wedding Anniversary
Two decades of life together. It's time to celebrate.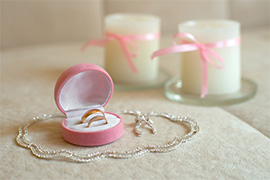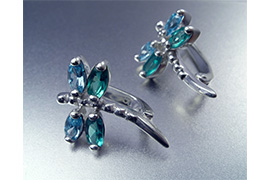 Platinum jewellery is a perfect traditional gift for both men and women. Platinum rings for the man and generally any jewellery piece in platinum can be great.
Emerald jewellery is another traditional choice to gift.
China tableware, platters and tea sets are a perfect gift for the twentieth wedding anniversary.
21st Wedding Anniversary
Two decades of marriage is the time when your relationship reaches a stage when you fully understand each other and every coming day makes it even better.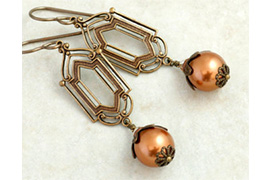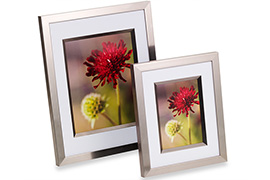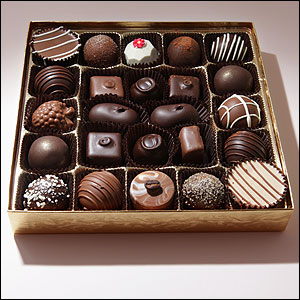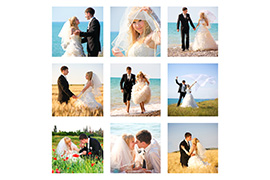 Strength of this relationship being represented by the traditional element 'Brass' or 'Nickel', jewellery and charms made out of them serve as perfect gifts. Home accessories such as photos on canvas and furniture pieces with accents of brass or nickel are also considered suitable for the occasion.
Fruit basket with exotic fruits or an assortment of chocolates can be perfect gifts for any anniversary.
Make an image collage for the couple with pictures of important events in their lives.
22nd Wedding Anniversary
'Copper' is the element for your 22nd anniversary.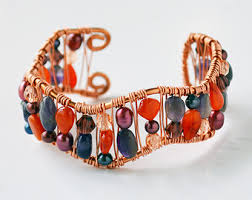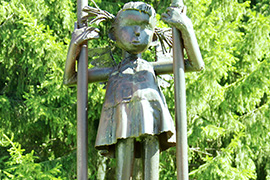 jewellery with elements of Copper is dramatic and beautiful and can be a perfect gift for the occasion.
Copper goods including garden sculptures or kitchenware can be perfect anniversary gifts.
Scented oil lamps also make perfect gift for anniversary.
23rd Wedding Anniversary
At this wedding anniversary spend a whole day at the riverside, boating and catching fish.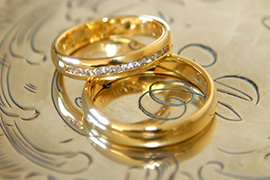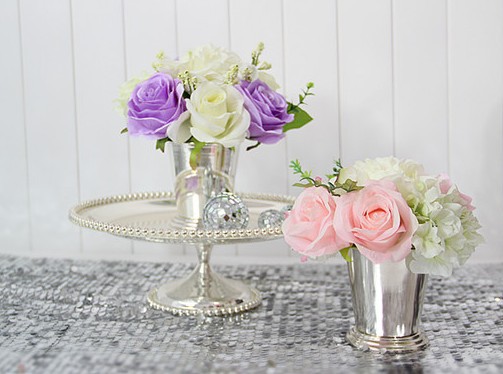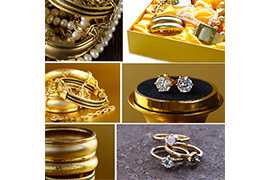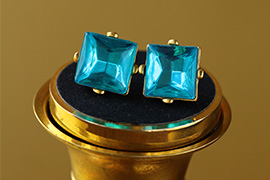 Traditionally 23rd wedding anniversary is associated with 'Silver plate' making Silver plate jewellery one of the best gifts for both men and women.
Silver-plated vases and frames serve as Topaz is a semi-precious gemstone that comes in many different colours including the traditional yellow or appropriate gifts for the couple.
Topaz earrings for the lady or cufflinks for the man are prefect gifts.
24th Wedding Anniversary
Time to celebrate as you are just one year short to your Silver Jubilee. Traditionally people associate musical instruments with this year but when selecting a gift it's always a good idea to consider a couple's hobbies and passions.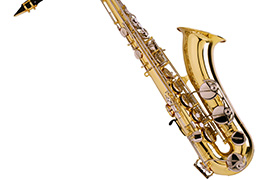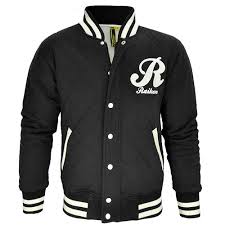 If the couple is or any individual partner is interested in playing music then you can buy them an instrument of their choice or get them enrolled into some music classes.
A beautiful dress for the lady or a new jacket for men can be perfect gifts for the occasion.
For a couple celebrating their twenty fourth anniversary pretend to each other to be on a dinner date at a place where there is good dinner followed by champagne and live music.
25th Wedding Anniversary
The 25th wedding Anniversary is commonly referred to as a "Silver Wedding Anniversary". It's the time to present the best gifts to your partner and fully celebrate the occasion. The spotlight for this anniversary is on the metal 'Silver'.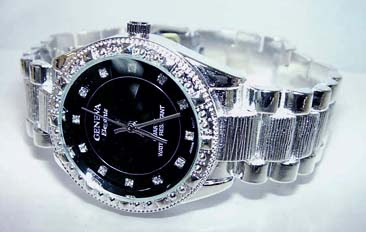 Surprise him/her with silver glittery flowers along with Silver jewellery. Elegant sterling silver jewellery for women and silver watch for men is an excellent gift for the occasion
In the light of silver candles laid on top of a table with; silk table cloth, fine silver china and crystal champagne glasses, enjoy a romantic dinner with each other.
Plan to build up a scrapbook, even if you earlier had it, or photo album detailing their life together.
Revisit the city where you stayed for your honeymooned. Stay at the same hotel and redo the same activities.
26th Wedding Anniversary
Jade is the element traditionally associated with the 26th year of marriage.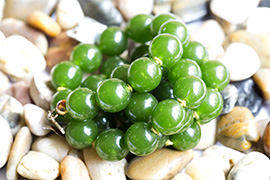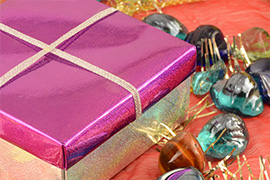 Gift her with jade necklaces, rings or earrings.
Arrange for a portrait sitting on this anniversary. This will be something that will be remembered and looked at the whole life.
Jade carvings, jewellery boxes and desk accessories are beautiful yet traditional gifts for the occasion.
27th Wedding Anniversary
27 years of togetherness sculpts the way a couple sees life, love, and family. For this reason gift of sculpture is traditionally considered best for this occasion.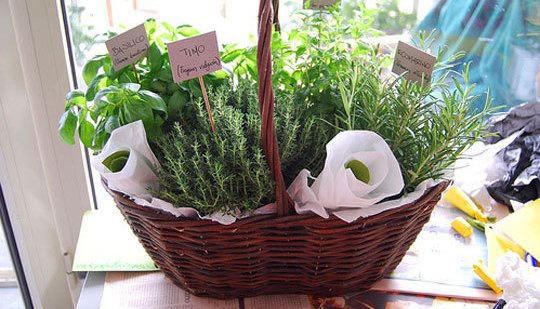 Buy your spouse a day at the spa. You can even spend a whole day together, pampering and taking care of your selves and coming out rejuvenated and fresh.
A set/basket of different herbal teas can make a perfect gift for the couple.
28th Wedding Anniversary
Anniversary time is the best to express your love towards your partner. 'Orchid' is the flower associated with the 28th year.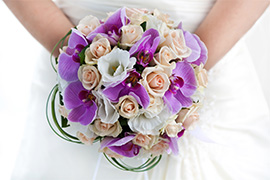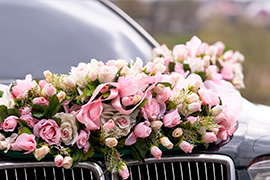 A bouquet of beautiful orchids will make a perfect gift for her.
Surprise her this year by appearing at the door with a rented limousine and a bunch or flowers. Pick her up and take her for the most romantic dinner ever.
Decorative pillows (maybe with an orchid theme), candles or an orchid printed homemade quilt will be great gifts.
29th Wedding Anniversary
Almost three decades of being in love – 29th wedding anniversary needs to be celebrated. Traditionally people associate pieces of furniture with this year but you can go for anything that suits your budget and taste.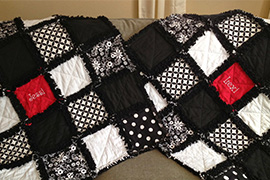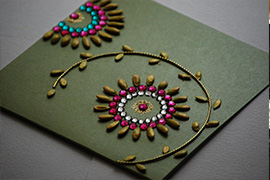 Get that long wanted couch, love seat or an outdoor swing; you always had your eyes on.
Get a custom made quilt, formed by iron-on transfers of different images and enjoy it.
A handmade card or canvas prints are suitable gifts for any anniversary year.
30th Wedding Anniversary
The 3oth anniversary is generally marked as the 'Pearl Anniversary'. 30 years of togetherness is definitely a solid milestone and deserves to be celebrated.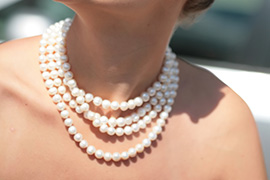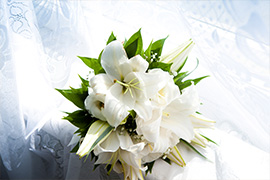 The best gift for a lady on such an occasion can be a graceful pearl necklace or a pearly silk dress for the occasion.
Men can be given a pearly silk tie with beautiful pair of cufflinks for the occasion.
A bouquet with Lilly flowers if generally considered to be the best gift in a budget.
31st Wedding Anniversary
Just over three decades of love and togetherness and time flew as if yesterday you joined each other in the path of life. 'Time pieces' are traditionally associated with this anniversary.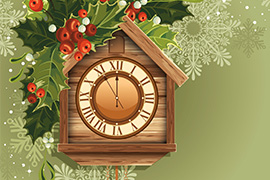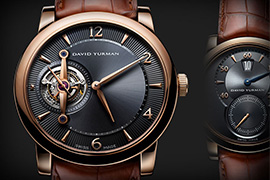 A beautiful wrist watch or an antique hour glass or cuckoo clock can be perfect gifts.
Get a health check-up package for the couple including all the tests and doctor consultation.
32nd Wedding Anniversary
Love is in the air. Surprise him with homemade cupcakes with icing. You can create anything that interests your husband through icing on cake.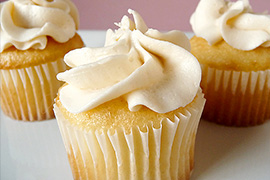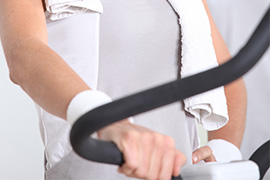 Surprise her by putting a lovely dinner tonight for her. Invite her in the dining room with romantic candles after putting food on the table and treat her like a princess.
If the couple is fitness cautious, you can buy a gym membership as a gift.
33rd Wedding Anniversary
'33' is the theme of the party. Invite 33 guests over, order a cake made in the form of the number 33, decorated with 33 candles placed on a beautiful table in a room with 33 balloons.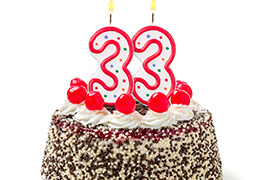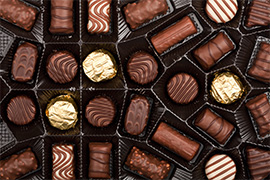 Take her to your dream destination. Have an adventure while you are still young and energetic.
You can even revisit your honeymoon location and redo all the things and fun you did at that time.
If you are busy or on a budget, a box of 33 chocolates along with a bouquet of 33 roses will always prove to be a winning combination.
34th Wedding Anniversary
What's the sport you always wanted to indulge in as a family? Maybe this anniversary you can plan to fulfil your dreams. Be it Scuba diving or Benjie jumping, get involved into it and have fun.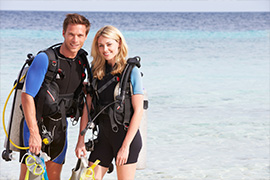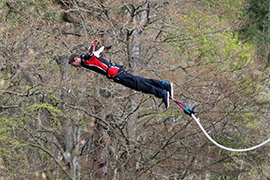 You can even arrange for a night out with your wife just like you did before you got married or were newlywed. Take her to a movie followed by a nice dinner and maybe a dance to end the night.
A complete health check-up for the couple or a gym membership can be a well thought out gift to be given on the 34th anniversary.
35th Wedding Anniversary
Traditionally Coral or Jade is the elements for the thirty fifth wedding anniversary.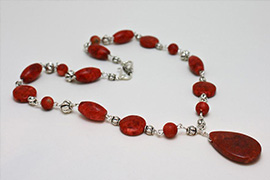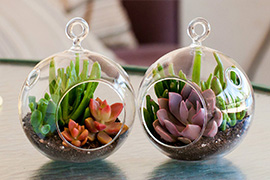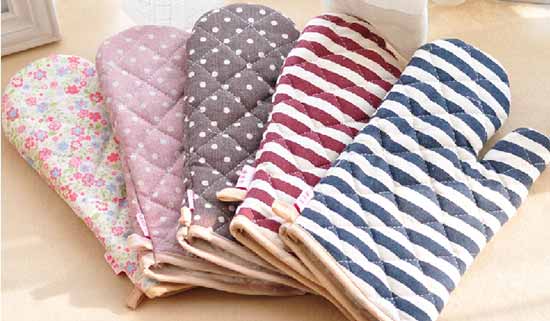 Surprise her with the latest jewellery designs red corals or something classy in Jade.
Jade incorporated into an item for home décor can also serve as a perfect traditional gift for the occasion.
If the couple is into baking, you can get nice baking moulds and gloves for them.
36th Wedding Anniversary
Update his or her phone or get them the latest gadget that suits their interest.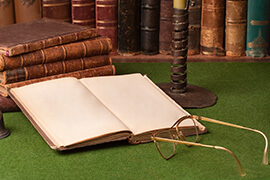 A relaxing Thai massage for the couple will be a great way to treat them on their anniversary.
A gift basket containing favourite coffee, chocolates and teas can be a great gift.
A collection of couple's favourite classic novels can be a great gift.
37th Wedding Anniversary
Wake her up this morning and serve her breakfast in bed. Do not forget to put a flag of happy birthday of the top of the cupcake. An omelette with olive eyes and tomato slice smile will cheer her up for the start of another year together.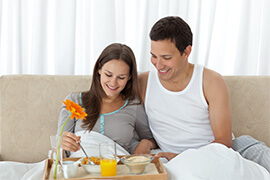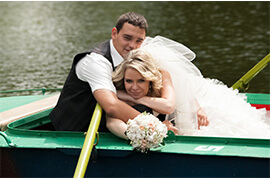 Go to the riverside and enjoy the sunshine during the day, lying in a boat and reading to each other.
Give the couple a novel that suits their interest and intellect.
38th Wedding Anniversary
This wedding anniversary, buy a new set of wine glasses. Go another step and get the glasses personalized with your and her initials etched on them.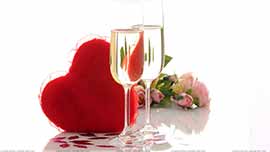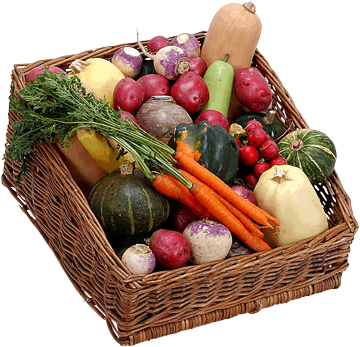 Take her to a place where you can gaze at the stars and enjoy a drink in those personal glasses.
You can gift a basket of multivitamins or herbal supplements to the couple.
Try something new and exciting. If you always wanted to learn music or dance, this is the time to do it. Get out and make it happen today.
39th Wedding Anniversary
Update your skincare routine this anniversary. Plan a visit to a dermatologist and prescribe the best anti-aging care routines. This will not stop you from aging but will revive you and make you feel youthful and healthy.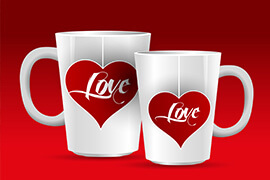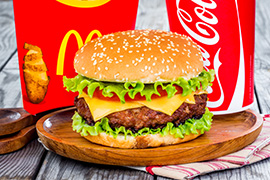 Personalized tea or coffee mugs are great gifts to receive at any occasion.
Go out to your favourite fast food chain and have a casual party with your friends. The point this anniversary is to have fun and feel young.
40th Wedding Anniversary
Lovely red ruby is the classic gift material for the 40th anniversary.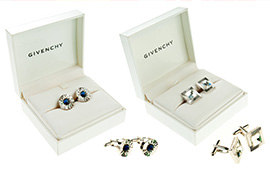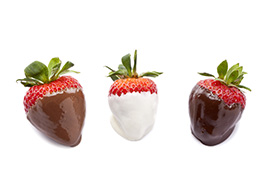 It's time to treat your royal highness with rich red ruby earrings or any other piece of jewellery along with beautiful silk dress.
For men a small ruby studded cufflink will serve as a great gift.
Platter of dark and white Chocolate coated strawberries along with a handmade card can cheer anyone up on the occasion.
A pair of take along relaxing beach chairs can also be a perfect gift for a couple who is retired or is planning to take retirement from work
Gladiolus is the flower for the occasion.
41st Wedding Anniversary
This wedding anniversary to make things a little different go to an orphanage or any other place of charity and spend time among the less privileged people. This can give a total new meaning to your relationship and will make you feel how blessed you are to celebrate 41 years of love and togetherness.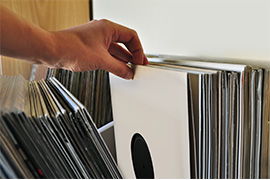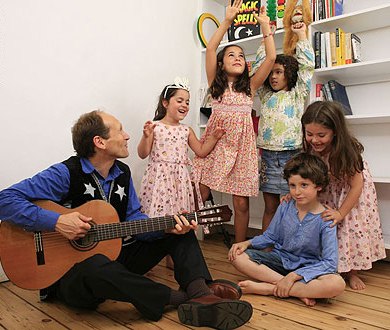 Arrange a fair for young less fortunate children and spread gifts and happiness everywhere.
A collection of old favourite songs can be a great gift for a couple.
If you live far away and want to wish someone on this anniversary, sing their favourite song and send a music file on their cell phone.
42nd Wedding Anniversary
Spend a day at the sea side and relax by listening to the sound of water. A romantic open air dinner under the star studded sky at night will make your wedding anniversary unforgettable.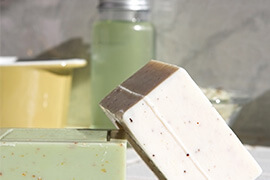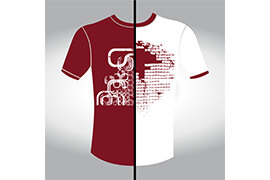 Give scented shower gels or bubble bath to your spouse.
A hand printed t-shirt with big initials "Just Married" followed by a subscript"42 years ago" will bring laughter and appreciation for your thoughtfulness.
43rd Wedding Anniversary
Go for a lunch date at a nice restaurant. Take your wedding album along and look through it to remember all the events and revive the passion.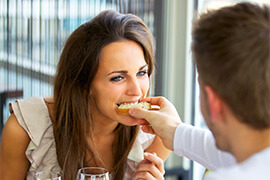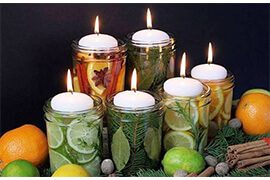 Go for shopping time at the stores you used to hang out when you were newly married. Let her shop like crazies while you carry all the bags ;) like before. Spoil each other and get the things you wanted to buy for a long time.
A pack of naturally scented candles can be a great gift for any occasion.
44th Wedding Anniversary
Go to a fun fair and roam around hands in hands. Play the games you once used to and eat the Popsicle you always loved, this can be a great time to have all the fun you did not have for a long time.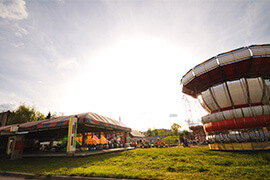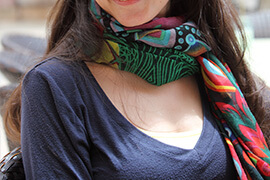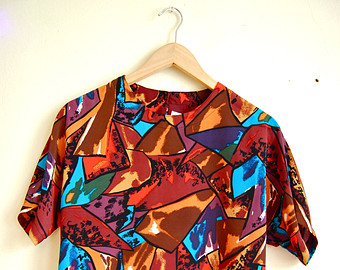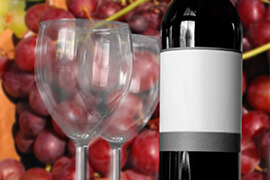 Buy her a colourful scarf and buy him a colourful shirt and feel like twenty again.
An exotic wine bottle with a pair of glasses will always serve to be the best gift on any wedding anniversary.
45th Wedding Anniversary
Traditionally 'Sapphire' is the element for the 45th anniversary.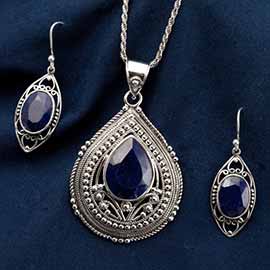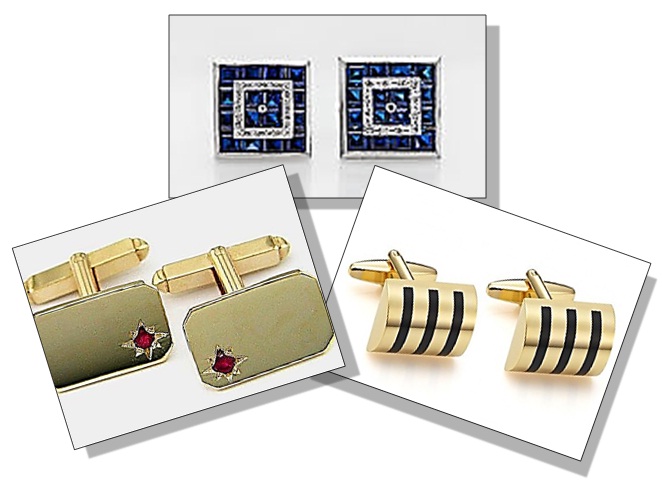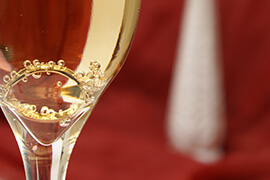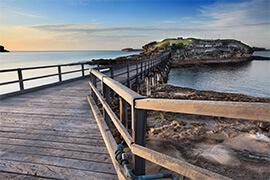 Sapphire earrings and pendants will make a perfect gift for her on the occasion.
Sapphire studded cufflinks will be a perfect gift for him.
Take her to restaurant and put her gift ring inside her drink and surprise her again the way you did before.
If the couple loves a certain place or a certain sport or anything they that can be termed as their signature liking, get it made in fondant cake. The options are limitless.
46th Wedding Anniversary
This anniversary uplifts your loved ones wardrobe.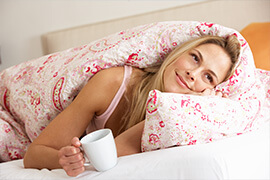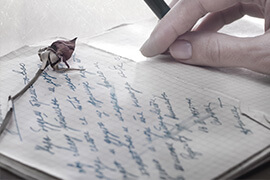 A comfortable nightwear will be a perfect gift for both men and women.
Gift a book of your partner's favourite poet with a beautiful rose and card inside with a personal message.
Share an anniversary toast with the couple in glass goblets, you just gifted, to mark the completion of the 46th year.
47th Wedding Anniversary
Bring a nice set of aprons and spend the evening baking together. Invite old friends at tea, mark their places with beautiful place cards for a royal feel and enjoy the baked goodies together.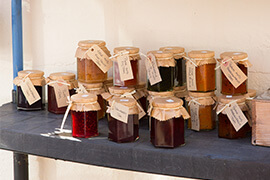 Also take out time to visit or support a good cause on a special occasion like this.
Beautifully packed handmade jams and jellies can be a great gift.
48th Wedding Anniversary
Update yourself and your partner with the latest gadgets available in the market. Get your partner the latest phone and request your grandchild to teach them how to use it.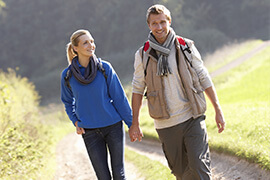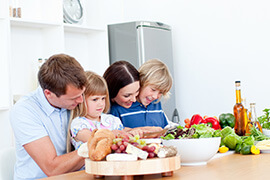 If you or your partner loves to walk in the park with music in ears, get a new pair of headphone for them.
If you know the couple well, put together families quilt with each square done by different family member or a close friend. Present this on their wedding anniversary.
49th Wedding Anniversary
Take your expression of love to the next level. Surprise your partner by sending flowers to their workplace. You can also send an invitation for lunch attached to the flowers. Get together for lunch and enjoy the day.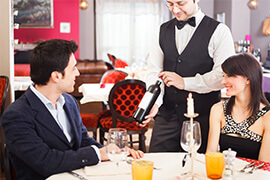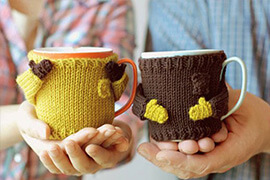 You can also invite friends and family over to a place and throw a surprise party for a couple having their wedding anniversary. A sudden song of "happy anniversary" sung to them when they enter the place will fill their hearts with joy and happiness.
Handmade unique gifts will always have a special value in the receiver's heart. Use your creativity and create beautiful paper art for the couple.
50th Wedding Anniversary
50th anniversary of marriage is considered as the 'golden marriage anniversary'. Spending half a century in love with one person is the most wonderful thing that can happen to anyone. It is a milestone reached by people who have dedicated a lifetime to each other's love. Considering traditional as well as contemporary/Modern gifts the spotlight always stays on 'gold'.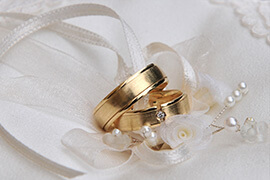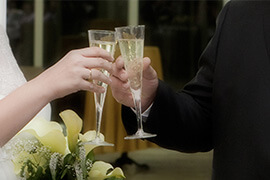 For women as well as men, nothing is like the exchange of gold rings.
Late night sea cruise ending up with light dance and a glass of golden wine under the open sky will make the night memorable.
Visiting the Golden Temple in Thailand can be an excellent idea for a lovely peaceful vacation.
For a budget gift consider a golden photo frame with a family picture.
Gold dusted flowers with golden balloons followed by a romantic dinner for two seem great for any occasion.
51st Wedding Anniversary
If you left something undone on your golden jubilee, do it on your 51st wedding anniversary.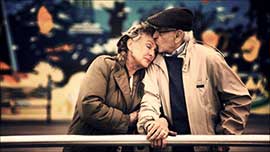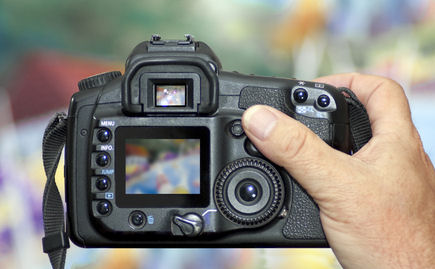 Go for a professional photography session. Enjoy your portraits later and distribute among your friends and relatives if they want.
If you ever had a flare for photography, it's never too late to learn. Gift your partner a new digital camera and let them explore.
As the couple gets older, health issues start arising. Gift them a complete year of free health scans in a good hospital.
52nd Wedding Anniversary
Take your partner to the same restaurant where you went on a date for the first time. Enjoy the present while remembering the old times along.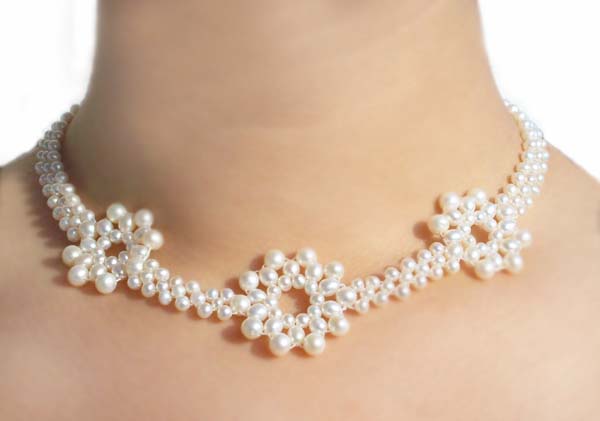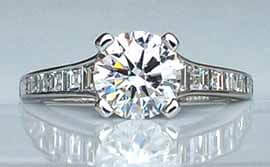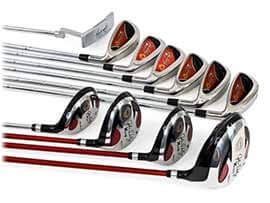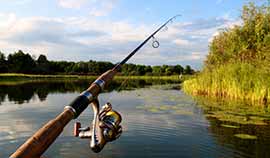 An elegant pearl necklace or bracelet can be a perfect gift for the occasion.
A platinum ring or watch will be a perfect gift for him.
For men, gift them with new golf set or fishing rod whatever his hobby is.
53rd Wedding Anniversary
Get prints of several family photos, photos of your children and grandchildren and make a collage with the help of your partner on this 53rd wedding anniversary.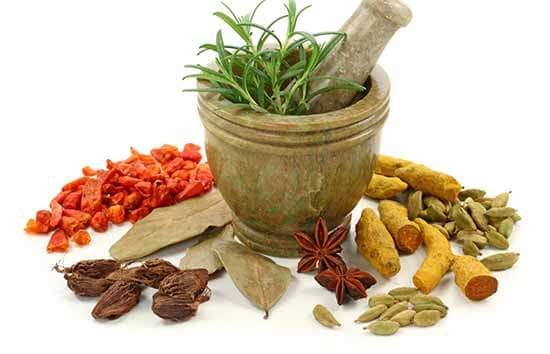 This anniversary can be a good time to support a good cause. Order gifts from a shop that donate a part of their profit to some good cause.
Herbal supplements for energy and health are always a great give away.
54th Wedding Anniversary
Make this anniversary an event to revive and get youthful. Book a day at spa with your partner. Arrange for sauna, milk bath, body treatments and facials for you and your partner.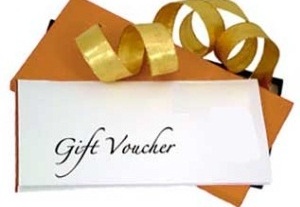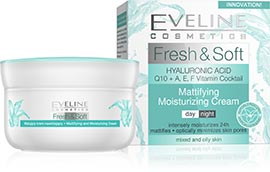 You can gift nice day and night creams along with scented shower gels to your partner to carry on the skin care regimen at home.
If you know that one place she keeps talking about, gift her shopping voucher of that shop on the couple's wedding anniversary
55th Wedding Anniversary
Emerald is the traditional element associated with the 55th wedding anniversary.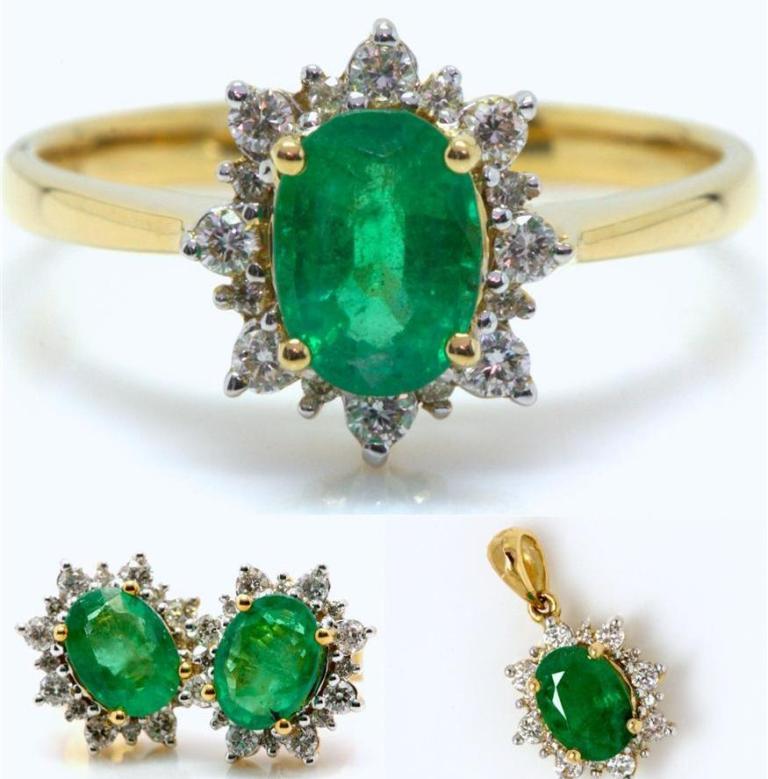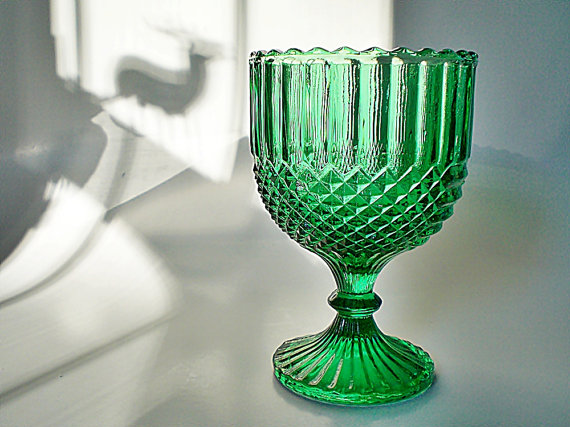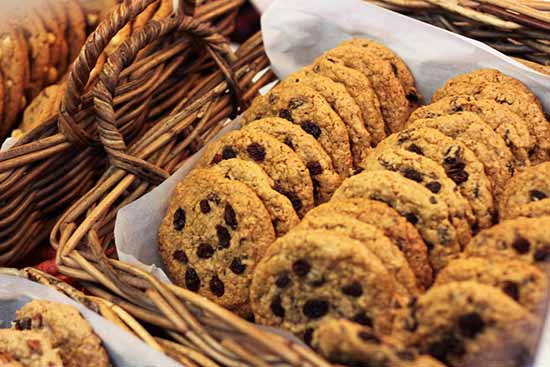 If she likes wearing jewellery, present her with an Emerald ring or pendant.
Arrange an Emerald theme party. Make everything emerald green along with the icing on the cake.
Emerald green decorative items like a glass bowl or wine glasses
Fill a basket with handmade cookies and beautifully decorate it to present it to the couple.
56th Wedding Anniversary
Prepare a love basket by gathering up all the things your partner loves into a small well decorated gift basket. Things like assorted chocolates, cookies or coffee along with other things like cosmetic and skin care products will make a perfect gift.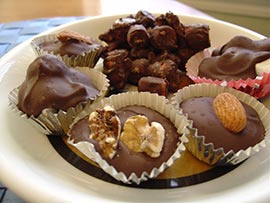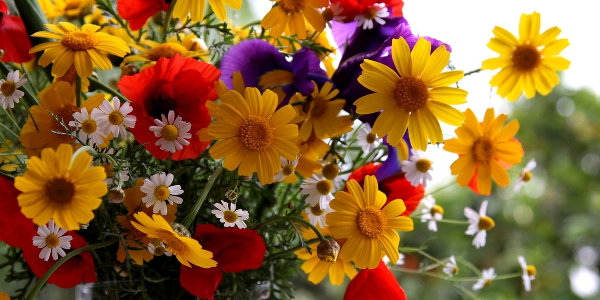 A bunch of beautiful flower bought with tickets to a favourite event or opera can be a great gift to show your love.
57th Wedding Anniversary
Update your partner's glasses this year on the wedding anniversary. If they wear eye sight glasses, gift them a new one with a modern look. Get them a pair of designer sunglasses and add a love note to the cover of the glasses so that whenever they open the box, they think about you.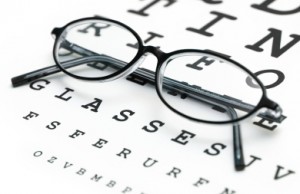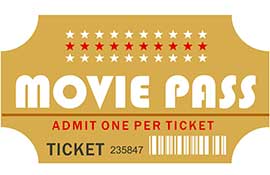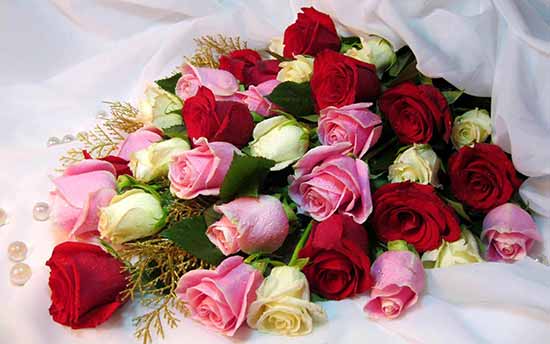 A beautiful bunch of roses with a handmade card can also be a great gift for the occasion.
A special movie ticket or a pass for a concert can cheer them up. The point to remember is that as the couple ages, comfort gets on the top of the list. So ensure that the seats they will get are the most comfortable.
58th Wedding Anniversary
Make this wedding anniversary a health check-up day to show how much you care for your partner.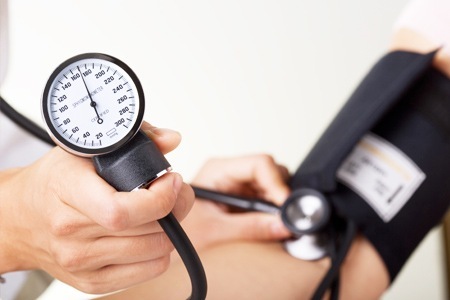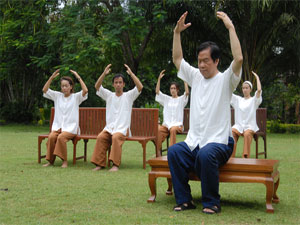 Gift the couple a complete health checkup
Make arrangements for the couple to spend a days at a health resort where they can relax, enjoy and have fun.
A home based electronic digital blood pressure machine to check your blood pressure can be a perfect gift.
59th Wedding Anniversary
Enjoy an early morning tea or breakfast at the sea side to start the wonderful day of your 59th wedding anniversary.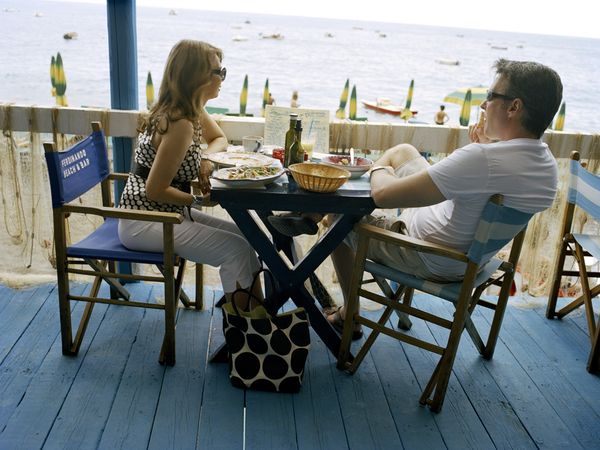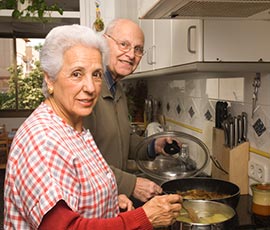 Cook for each other something the partner likes and then enjoy a dinner together.
A great idea can be to make a gift basket of all of the things which we tend to lose at times.
Scissors, pens, nail cutter, notepads, tape and pens etc. and gift it to the couple.
60th Wedding Anniversary
Earlier the 75th anniversary was marked as the diamond jubilee until the term 'Diamond Jubilee' was used to mark the completion of Queen Victoria's 60 years on throne. The traditional gift to mark the sixtieth year is diamond.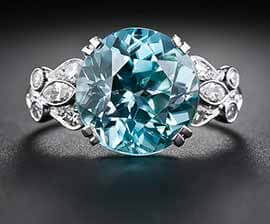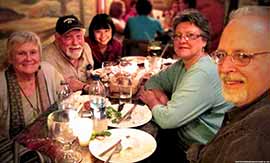 For women a beautiful diamond ring will say it all.
For men of this age get them something they are interested in. If they like tools or fishing you can get them something specialized they always wished for and never bought.
Organize a family gathering for the couple by inviting all their children, grandchildren and great-grandchildren. An afternoon full of love, fun and laughter will serve as the greatest gift of all.
61-62-63-64Wedding Anniversaries
Jewelry stands out to be the most popular gift for these anniversaries. Diamond rings, bracelets and pendants are a great gift idea for her.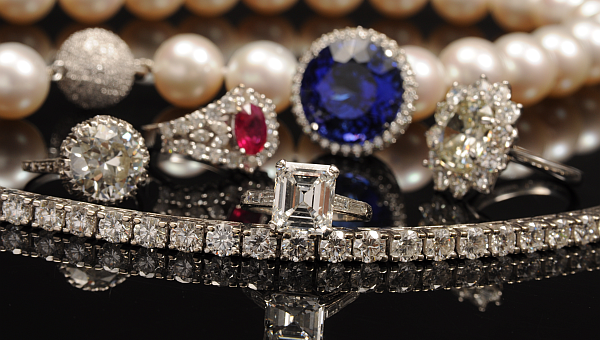 Exchanging the original wedding rings again in a small wedding anniversary gathering or at a dinner can be a great idea.
Revive those moments and pack a small picnic basket along with the favourite books that you two love. Go to a park, sit together talk and read with each other while enjoying a cup of tea or coffee.
If the couple still enjoys independence and little bit adventure you can arrange for a comfortable and exciting cruise as a gift for the couple. If the couple require assistance to move around you accompany and help them during the trip.
65th Wedding Anniversary
Plan a party and go back in time. Ask your guests to come dressed up in outfits from the decade of your wedding. Dress up and feel good.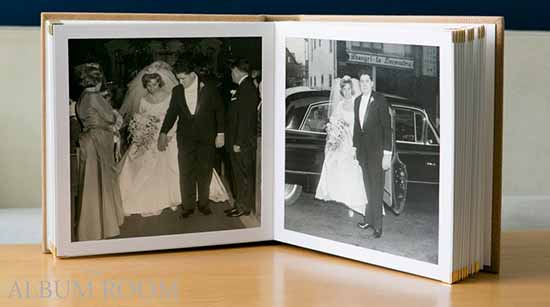 This anniversary you can put together an album showing your sixty five years of marriage.
You can even get the photos scanned and made into a digital presentation and then uploaded on YouTube for all your friends, family and loved ones to see.
66-67-68-69 Wedding Anniversaries
Time to hold hands and remember all the great years spent together.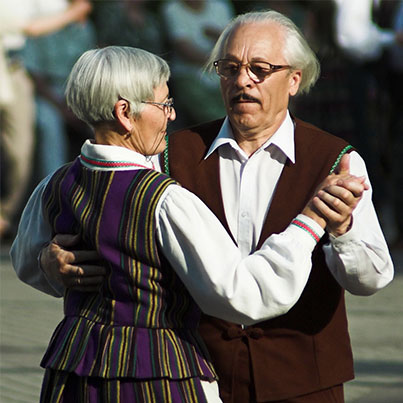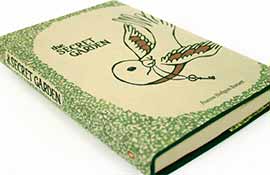 Give her a selection of beautiful and romantic songs from the era you were married.
Dance with her on the old favourite at the dinner time.
Give him a classic novel written around the time of your wedding.
You can also arrange for a nice afternoon tea with family and friends.
70th Wedding Anniversary
Spend an evening watching old movies with your partner. Select each other's favourite movies and enjoy a movie night/afternoon in the comfort of your cozy bed.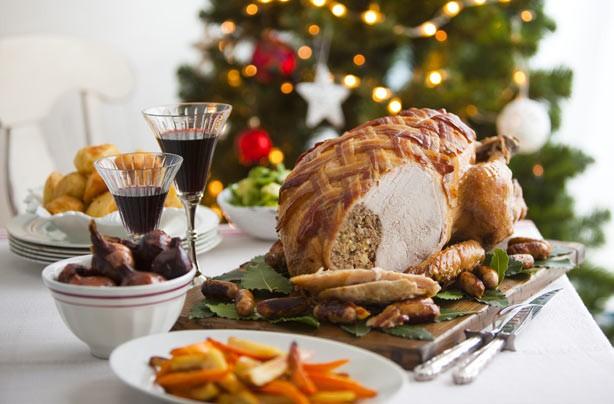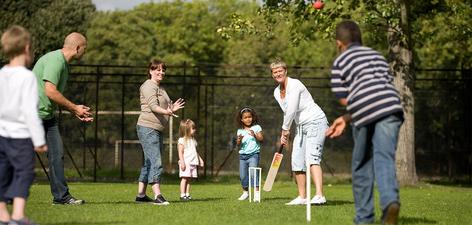 If you want to gift a couple celebrating their platinum anniversary, prepare a nice meal and take it to their place. Serve as a barista for the night and give them all the royal treatment they deserve.
Another good idea is to take the couple to visit a relative or friend who they don't get a chance to see very often. If it is difficult for the couple to travel or go, you can bring that relative to their place.
71-72-73-74 Wedding Anniversaries
Surprise your loved one with a ticket to an opera if you people never had a chance to visit one.
Plan to visit an old neighborhood or maybe a place where you once spent precious time together. Maybe a park, a coffee shop or any special place that you have not visited for many years.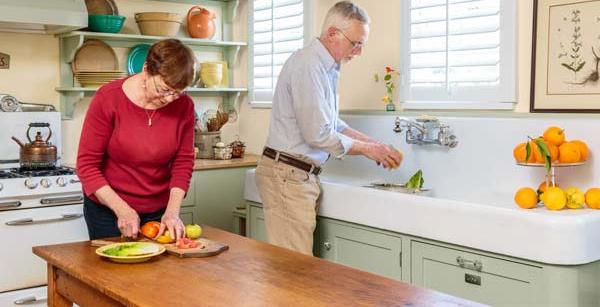 Spend time with the couple by cooking the food they love. Set the table with candles and serve them the dinner in a way they feel royal.
75 Wedding Anniversary
75 years of love – this anniversary is a great time to celebrate the togetherness of two people who were made for each other and had the privilege to be with each other for a major part of their life. This anniversary is sometimes also referred to as the 'Diamond Jubilee'.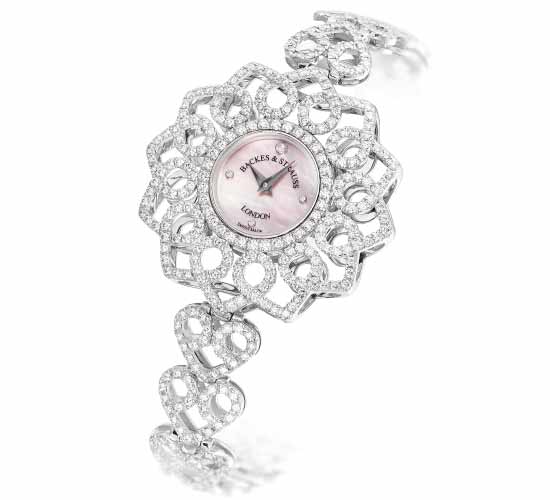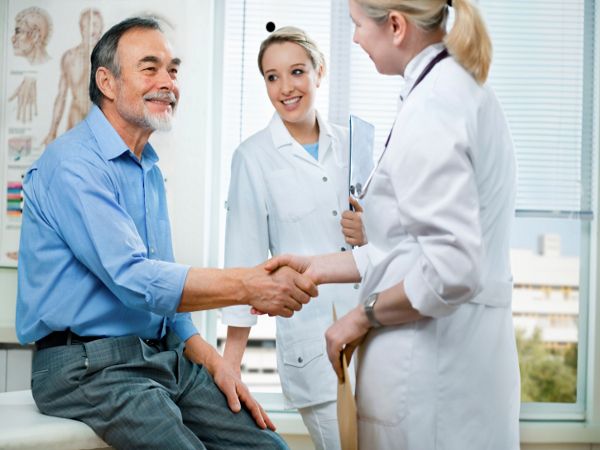 Talking about contemporary or modern gifts, you can never go wrong with diamonds as they are a woman's best friends at any age.
For a man who has already given you his lifetime, a watch with a diamond placed in it will be a gift to remember.
If you are someone who really wants to see the couple happy, consider taking them back to the place where they once went for their honeymoon and arrange for a stay in the same hotel. This will allow them to enjoy the great memories they had.
You can also buy an overall health check-up package for the couple. A relaxing massage therapy at home will also be a great gift.
76-77-78-79-80 Wedding Anniversaries
Think again and again for something you always longed to do but never had a chance to do it because of lack of time in youth. Maybe this wedding anniversary is giving you a chance to do that.
Call up your children, grandchildren and great-grandchildren for a family portrait.
Place two comfortable chairs to sit and relax and spend that night outdoor looking at the stars while enjoying a drink.
Create a movie detailing the life of the couple. Ask family and friends to share their views and moments on that video.
81-82-83-84-85 Wedding Anniversaries
With the passing years and the aging process, memories of lifetime start becoming more and more important. In fact they are everything you cling onto the whole day.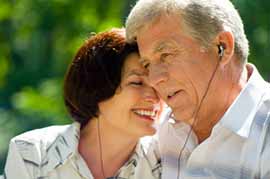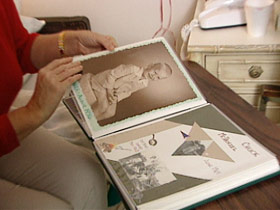 Gather a collection of your partner's favourite music and play it throughout the evening.
You can always do something for an older couple on their wedding anniversary. You can take them to some beautiful place for tea or dinner. The main thing to consider when planning a trip for them is to look for a comfortable place where they can enjoy and feel relaxed at the same time.
A scrapbook can be an excellent way to gift precious memories to someone. Gather up photos, postcards, certificates and cards etc. inside a scrapbook. Write notes and add important pointers in your scrapbook after that. A beautifully made scrapbook will always be a joy for the couple to see again and again. Keep adding notes on every growing year. You can also create a canvas print of all the notes.
86-87-88-89-90 Wedding Anniversary
As the years go on and the bond that was once young starts getting older and strong, people start forgetting the fact that once they were brought together in this world by marriage.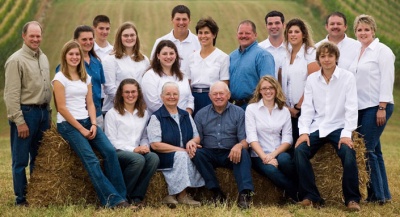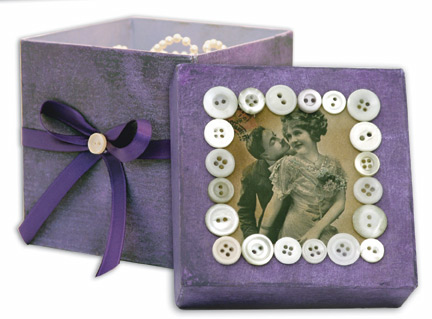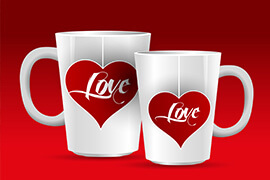 Wedding anniversaries at such age are definitely a great event to revive the love between the couple and give them a chance to thank God for giving them to each other.
Surprise your parents on this wedding anniversary by planning a large family gathering with all their children and grandchildren at home. Make sure that the couple is comfortable with the program and ensure highest comfort level and ease for them.
A Memory Box can be a great idea for this anniversary. Fill a box with memories from photos, postcards, small models of places they visited together, jewelry piece they exchanged or small things that belonged to their children when they were babies. Wrap the box beautifully and present it to them. Every time the husband or wife will open the box, it will serve as a gift that will keep giving them memories always.
Make a coffee mug or a cereal bowl for a couple, on their wedding anniversary, by writing their favourite quote on it.
91-92-93-94-95 Wedding Anniversary
Memory gift ideas at such ages are considered more precious and important.
If the couple already has a scrap book or memory box, maybe this is the right time to re-do it and add things that happened after the box was made.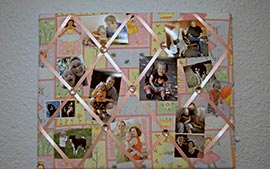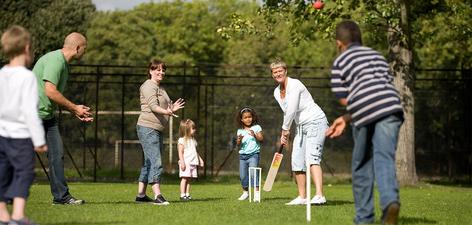 A memory board with all the photos attached, placed in a place where the couple spends most of the time, will serve as an excellent gift.
Taking the couple out for an afternoon and spend a lovely time by their side while they enjoying the bright outdoors and relax in a comfortable chair.
Packing a nice picnic basket with things for the afternoon tea and a cupcake with a candle on top can act as the best birthday surprise for the couple.
96-97-98-99 Wedding Anniversary
It's time to say thanks to the person who has given you their lifetime. Enjoy each other's company outdoor in your yard in the bright sunlight and enjoy nice food of your choice.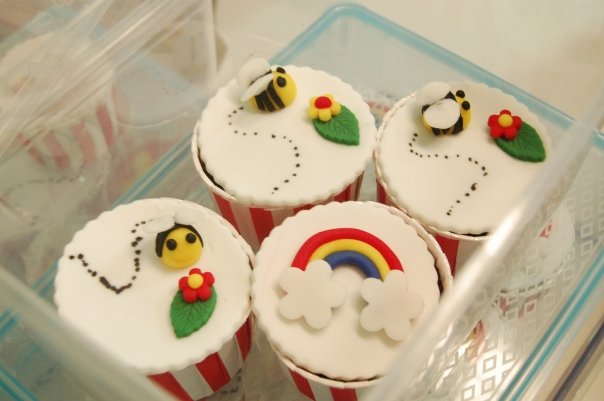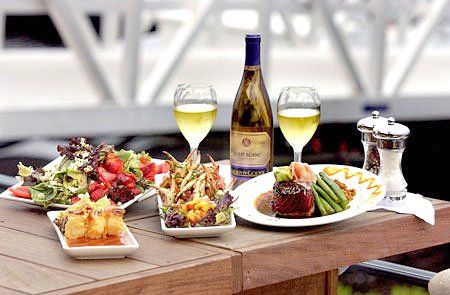 You can also surprise your loved one by bringing an old movie a movie you used to enjoy together in the early years of your marriage.
Order cupcakes with a heart on them and the name of your spouse written inside the heart. Light a small candle on top of it and enjoy with your loved one.
You could also bake a few cupcakes for the couple and go to their place to serve them afternoon tea.
Go at the couples residence and cook for them a nice dinner and serve it in beautiful candle light. Seeing the old couple happy will give you sense of achievement.
100th Wedding Anniversary
A lifetime spent together in a knot tied a century ago. If you are the one celebrating the 100th year of togetherness, consider to be the privileged one.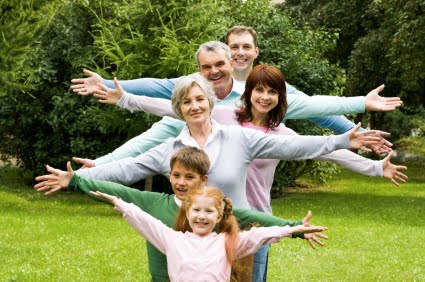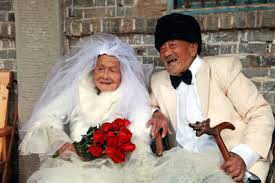 Gather together with your family and grandchildren and see how far you have come. Being able to wear your wedding gown or suit on this day will be a lovely idea to remember your journey.
Having a party at the same place where your marriage ceremony was held will be a great idea too.
Nothing like repeating the same gift you gave her/him on your first wedding anniversary.
Flowers will always speak for love on an anniversary event.
Create a movie detailing the couple's life by asking family and friends to share special moments and memories on a video, even those who live far away can make a video clip and send it to you.
Creating a calendar featuring the photos of the grand children of the couple will give them a lovely feeling.
Play waiter for the night. Cooking and serving the couple a meal at their home followed by a dessert of their choice.
Sources : Anderson, Charles. "The Exchange," RQ 25 (1985): 175.
The World Almanac and Books of Facts. Mahwah, New Jersey: World Almanac Books, 1997.
World Book Encyclopedia, 1997 ed., s.v. "wedding anniversary."
20 September 2014