Let it be your childhood pictures, your children's pictures or just a few of your best shots at photography, canvas prints are an excellent way to display things that matter to you.
Now, canvas prints are not the same as canvas painting. Canvas painting involves using paints to actually draw on the canvas sheets but in canvas prints you use ink-jet or ink tank printers to digitally print on the canvas.
Although, when technology was less advanced than it is today, the only way to transmit a picture onto a canvas was to physically copy it from the photograph and paint it onto the canvas.
Canvas printing has become very efficient with the help of different computer programs, canvas printers and canvas printing companies and if done right, it can have amazing outcomes.
Whether you are gifting it, decorating your walls or preparing for an art or photography exhibition, you must make sure that you do everything properly.
Every little detail from the size of the frame to the texture of the canvas, everything creates an important impact on the final result. Here are some tips for getting the best results of photo quality canvas printing.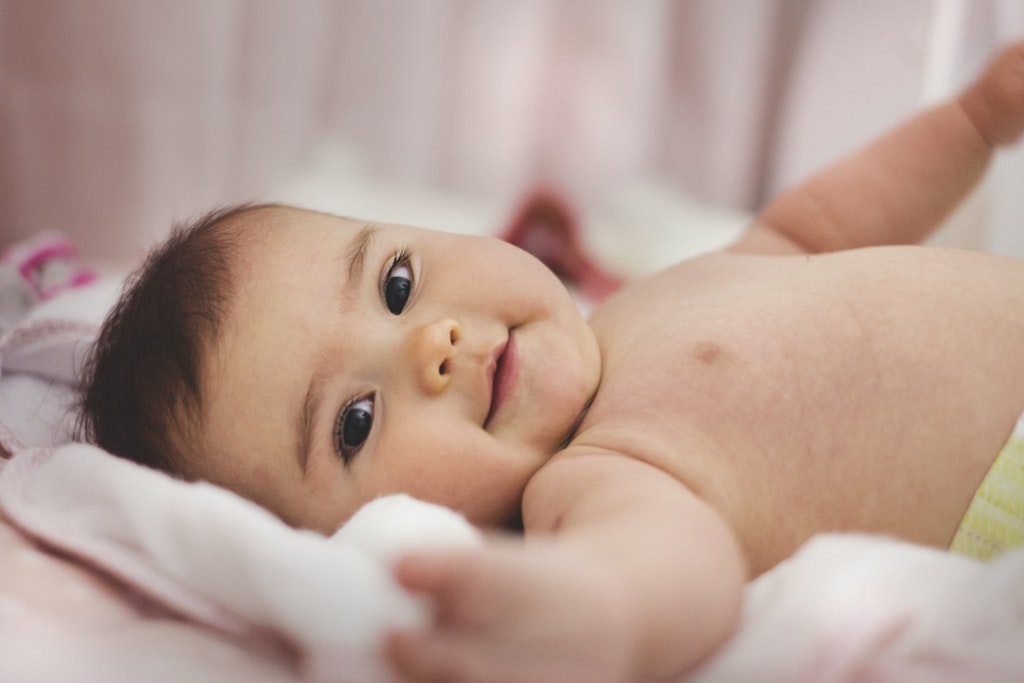 Quality over everything else
No matter how close a picture is to your heart, if it's a low-quality pixelated one, you don't want to print it out on a very large canvas because excessive stretching of a low-quality picture can have disastrous results. You might even end up hating your beloved picture after seeing it at its worst.
This is why the most crucial step before proceeding towards canvas printing is making sure that the picture you have chosen is high quality.
The picture should have a decent size, that is, at least 250 KB. Any smaller than that will compromise on the final result but of course, the bigger the better.
Although, some softwares and companies try to bring the picture in its best possible form by restoring the lost pixels it's smarter to set your camera to the highest resolution. Another thing which has to be considered is the pixel count.
A pixel count of about 150-33 ppi is suitable for pictures which are used for canvas printing. The subject should be preferably occupying most of the space in the picture and there should be minimum noise in the picture.
When the pixel count per inch is high, the picture looks better when it is enlarged on the canvas whereas low pixel count per inch results in blurry and noisy canvas print .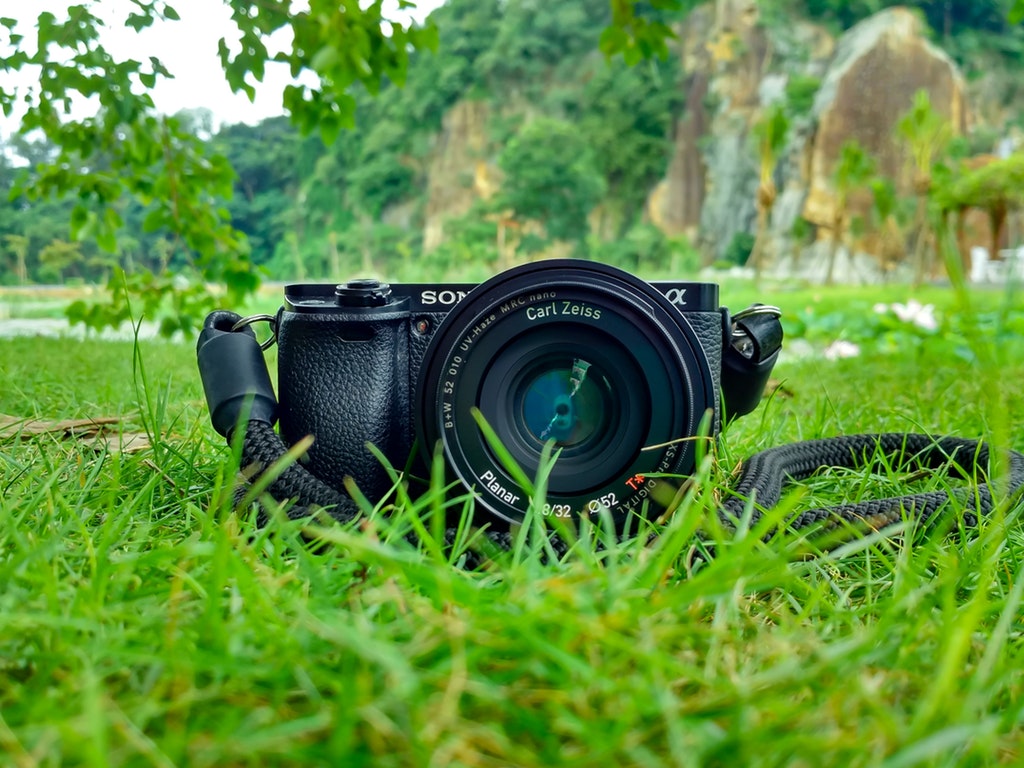 Let professionals handle it
Unless you know a lot about how pixels, resolution, lighting and magnification works don't print your canvas yourself. A photo may seem crisp and focused on a small screen such as a laptop, mobile or tablet screen but when it is blown up ten times its original size; things can get a little messy.
If you know how to check the DPI, size of an image and other fancy stuff involved and are aware of how much you can enlarge a picture having a specific size and resolution, then go ahead.
Otherwise, let a professional handle it. You should make sure that the person or organization you are entrusting with your picture will take this job knows how to do it.
Some may just print whatever you give them and then blame you for not providing the right pictures. A good company or person will advise you on whether your photo can be magnified that much or not and discuss other alterations required.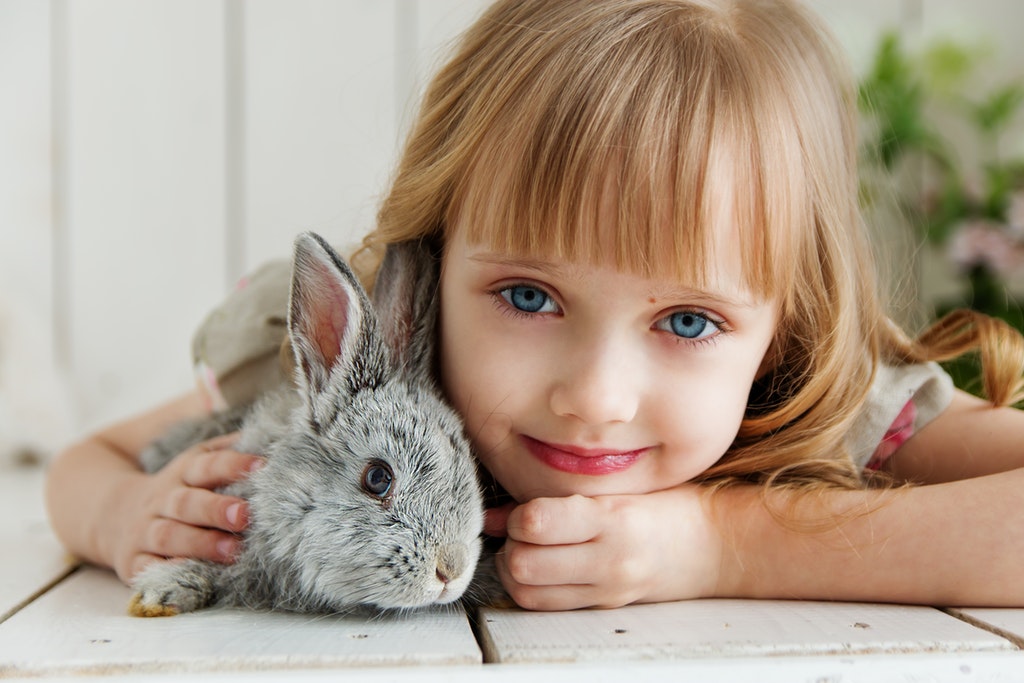 The right picture
As mentioned earlier, choosing a good quality image is important for achieving a good result. A professional may help you decide the settings, sizes and quality of your image but they will generally not tell you that they don't find your picture aesthetically pleasing.
Most digital print companies have the latest techniques in restoring pictures and enhancing them in the best ways possible. Believe it or not, some pictures are not good enough to go up on the walls.
The end look for some pictures may not be how you imagined it. Pictures which are too vibrant and whose which are too over or under exposed are not good for canvas printing even if they hold high emotional value.
In that case, keep them close to your heart and far away from your walls. Same goes for blurry picture.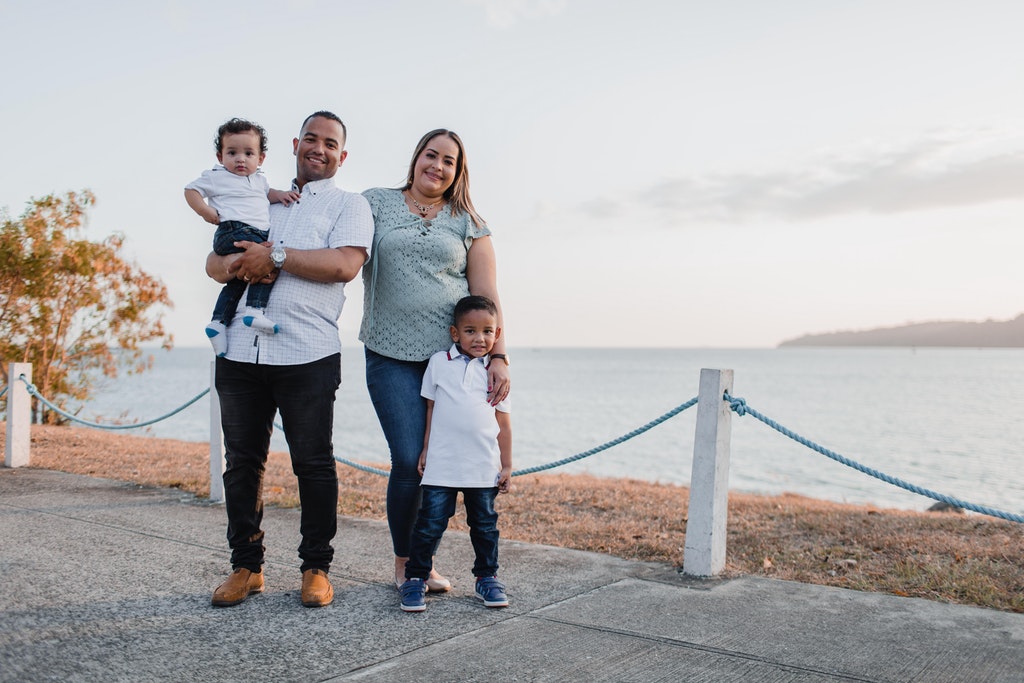 Pre-decide the location
It's always convenient to think and pre-plan where you will place your canvas. That helps bring things into focus.
Things such as "Is there enough space on this wall" or "Does this picture compliment the rest of the décor in the room?"
If you're displaying an art piece, it should look good not only on its own but also with everything around it. Imagine a room with blue and white décor and a canvas with pictures of pink flowers?
A bad combination like this will not only ruin the look of the whole room but also waste the potential the canvas could have if placed on a wall where it fits.
It's also essential to make sure that there is enough space on the wall to accommodate the canvas. Always decide the size of the canvas after analyzing where it will be hung.
A very small canvas for a big wall may look awkward and misfit and a very large canvas for a tiny wall can make the area look suffocating.
If there is enough space on the wall, such as on the wall above the T.V lounge sofas, you can have multiple thinner canvases which are closely arranged to form one large image.
It's fun, cheap and convenient to get canvas digitally printed so you may go overboard with it and get more canvases than you need. Deciding the location of your canvas beforehand can also help you rationally see if you even need another one at all.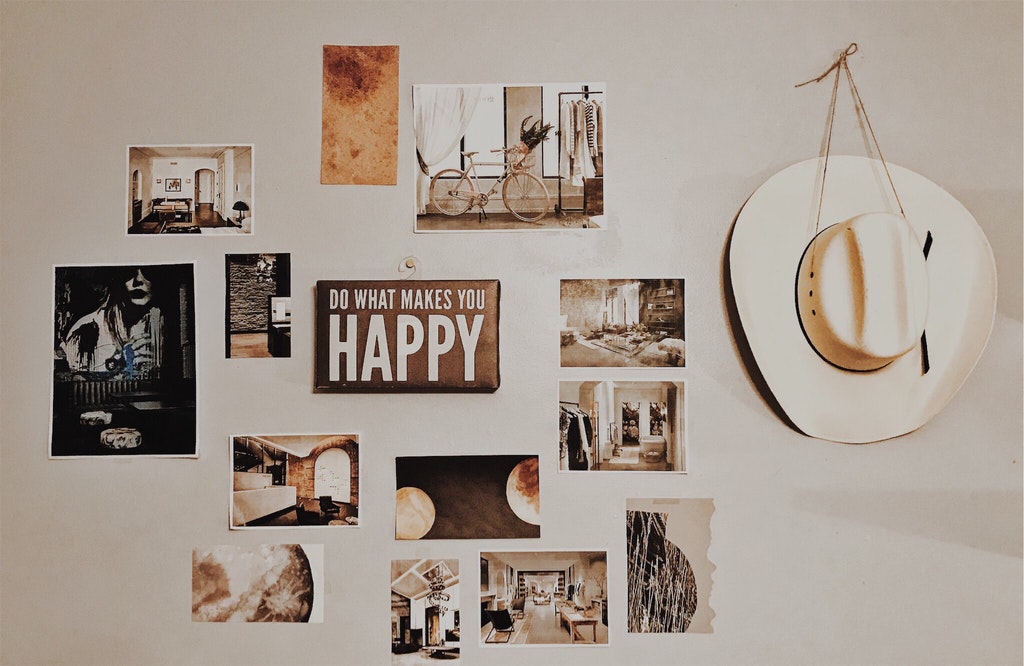 Choose rolled or stretched canvas
There is a lot of variety in the type and styles of different canvases. The canvas can be stretched on a wooden frame or it can exist in the form of simple cloth.
The first one is called stretched canvas and the second is called rolled canvas. Rolled canvas is called so because you can roll it if you wish.
The advantage of being able to roll your print is that you can store it easily and it will take less space. It is also cheaper, too.
So, if you are low on cash but still want to save a hardcopy of your pictures as souvenirs you should go for a rolled canvas You can get it stretched on a frame anytime you think you are ready to display the image.
The stretched canvas on the other hand, is more convenient if you plan to display your picture immediately and are not planning to store it at all.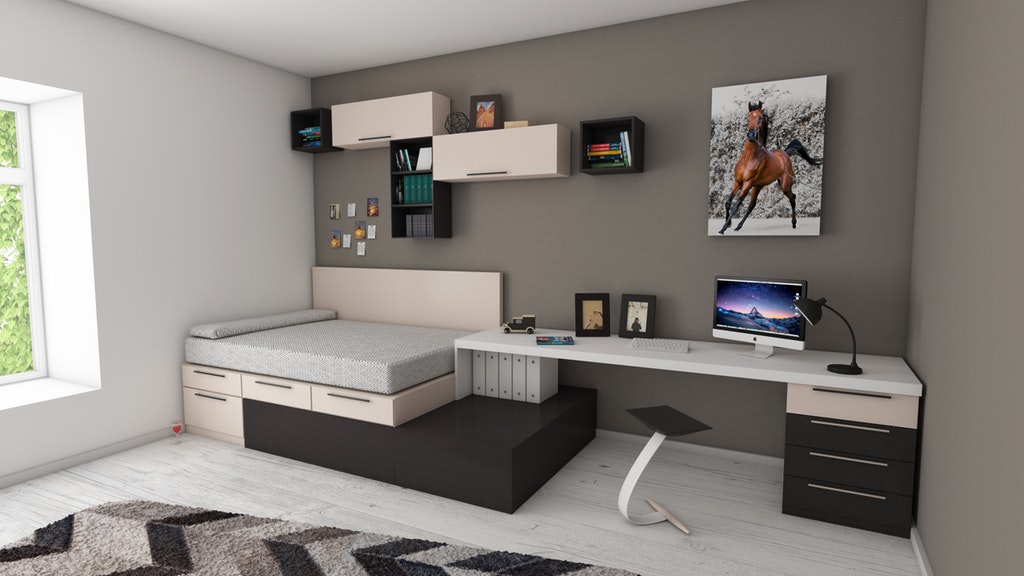 Choose either museum or gallery wrapping
If you do decide to go with a stretched canvas, you're going to be given the choice between gallery and museum wrapping.
Gallery wrap canvases are stretched so that the image wraps around the edge of the frame. The canvas is secured from behind.
As the image is wrapped around the edge of the frame, the image is viewable from the front as well as from the sides and the top and bottom. This a nice, clean modern look that gives your stretched canvas the illusion of floating off a wall.
Museum wrap canvases are also stretched in much the same way as gallery wrap canvases. However, the entirety of the image is in front of the frame and does not go over the sides like gallery wrap canvases.
The sides, tops, and bottoms of museum wrap canvases have instead, a blank border. This gives museum wrap canvases a more modern look compared to conventional framing.
If you decide to go with a stretched canvas, you will have two options – museum and gallery wrapping. Museum wrapping is stretched in a way that the entirety of the print is in front of the frame.Gallery wrapping is also stretched in much like museum wrapping but the image wraps around the edge of the frame.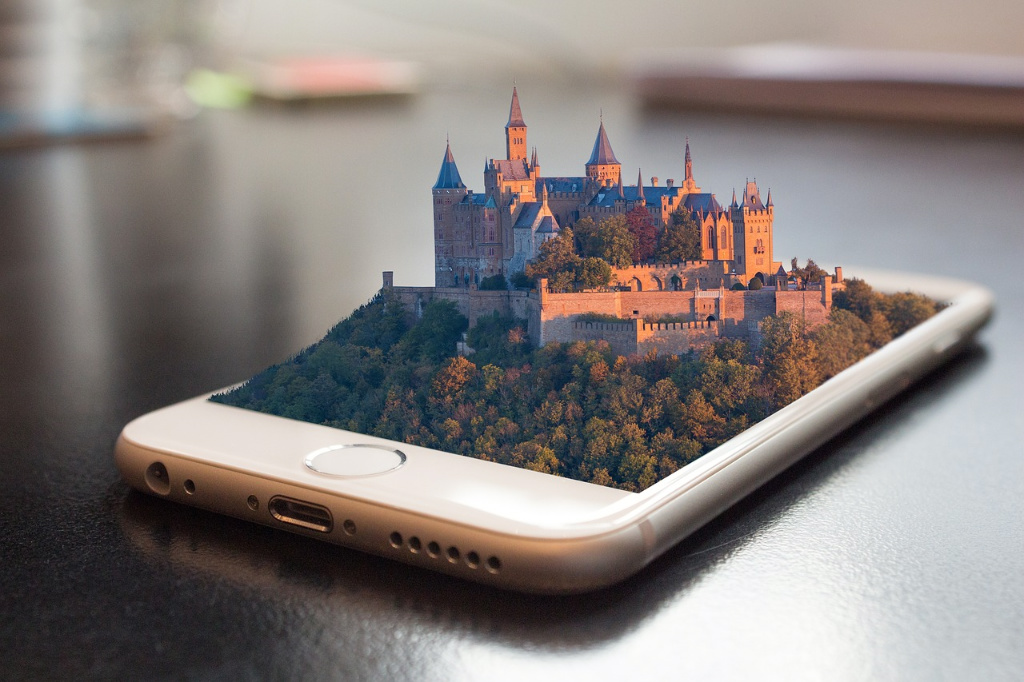 Monitor calibration
Before you even choose which route to go with in terms of printing your images, you have to address the biggest issue facing photographers today – monitor calibration.
The settings you have applied to your computer screen can drastically affect the way the image looks on screen. And while you may have edited the image to look fine onscreen, when you go to print it, there is a very good chance your printed output will look nothing like what you saw when editing.
To solve that issue, you have to match your screen to a known standard. One that sets the color and brightness so that what you see on screen will translate to what comes back from the photo lab, or out of your printer.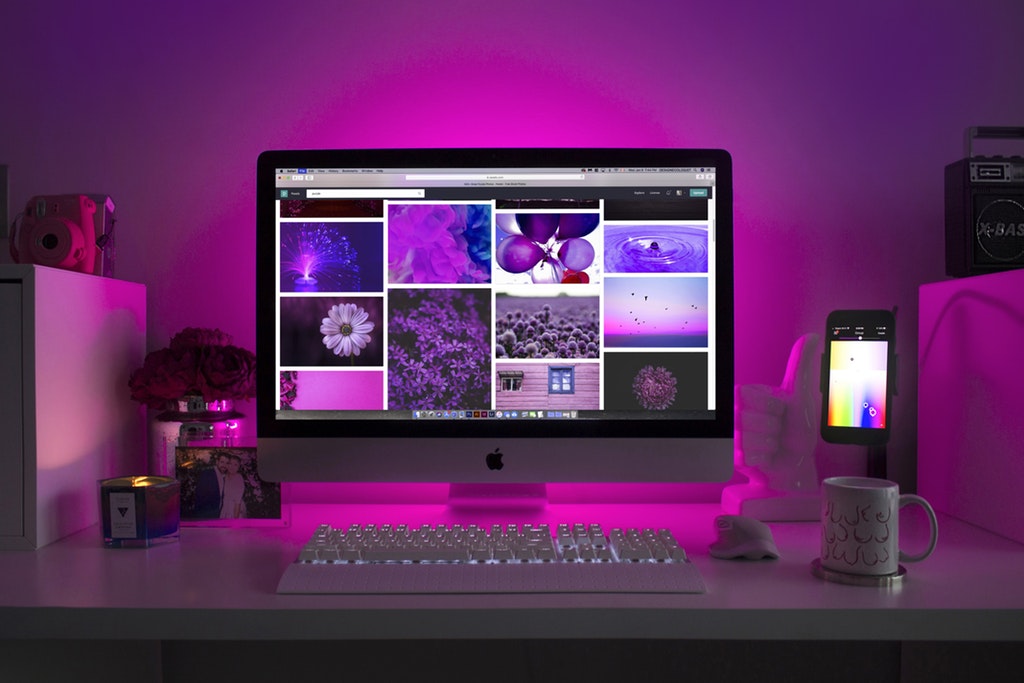 Unless your monitor is properly calibrated, you can't be sure that the vibrant colors you see on screen will be the same as those seen in a print.
There are several available options for monitor calibration, but they all do the same thing. They get your monitor set to a known state that the printing engine can translate to similar output. In other words, what you see onscreen is what you get out of the printer or lab!
Finally, it's important to realize that the lighting under which your print will be displayed will affect the way the image looks. Lighting that is too cool will make it look bluer, while fluorescent lighting will make it appear greener, and tungsten lighting will add warm the tones.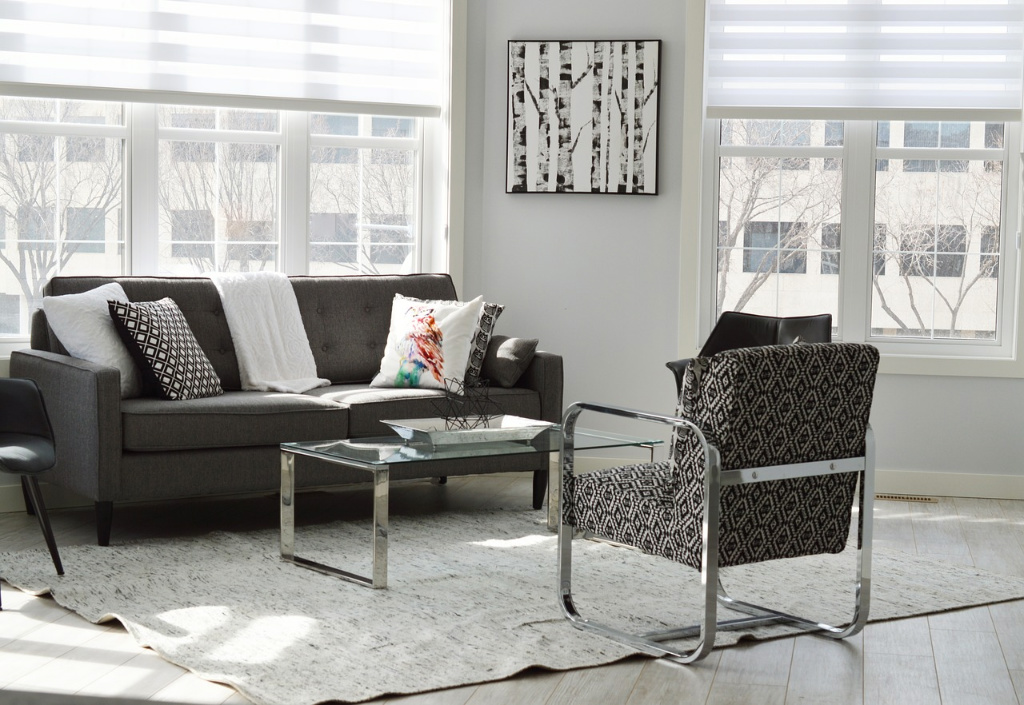 Framing
Framing wall canvas prints can present you with some difficult choices, depending on where the print will be hanging. Since you never know where someone may hang a print, for galleries and art shows I suggest a simple, understated black frame, that lets the image breathe and speak for itself.
One of the biggest mistakes I see new photographers and artists make when showing work in a gallery or exhibition is framing their work in overly ornate or colorful frames.
When an art buyer purchases a new piece of art, if it is framed already, that frame becomes part of the consideration. By keeping the frame simple and understated, it allows the buyer to view the art neutrally without considering the frame.
They won't feel the frame has to be married to the image and can feel free to consider their own framing choices.
If you want to get really serious about the frames you use, you'll want to use museum quality framing. Like conservation mats, it is designed to preserve the print for as long as possible.
Museum quality framing includes UV filtered glass to reduce the UV rays from the sun that are a print's worst enemy and keep it from fading. It should include conservation matting as described above, and will have a final layer of archival backing to further protect the print.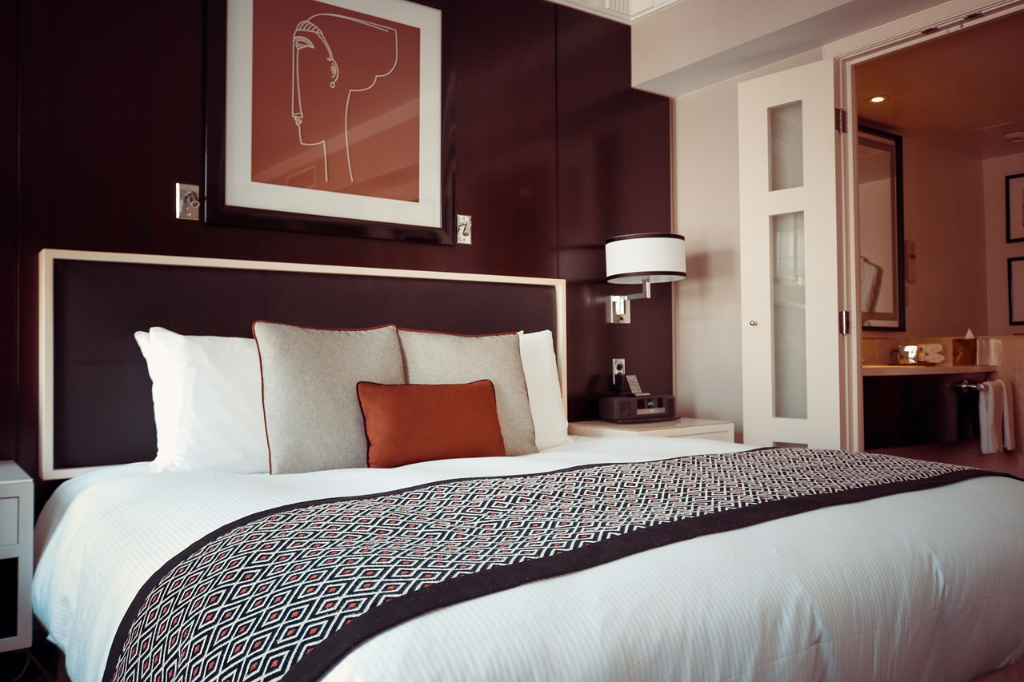 Borders and Wrapping
When making canvas prints, the canvas material is stretched over a hardwood frame, which is normally ready to be hung. This is called a wrapping. It's possible that during this process, part of the original picture may be lost.
Most companies would advise their clients of how much margin would be placed on the photo, or how many inches would be jeopardized – so pay attention to these details.
Canvas prints are made ready for display so there's really no need for frames (unlike in regular paper prints). Borders refer to the space on the sides of the final product, which can be customized according to client specifications.
Options include the original image, black or white colors, or more personalized shades. Be sure to ask the printing company for more information regarding their services. Take advantage of their online chat support, or visit them personally for assistance.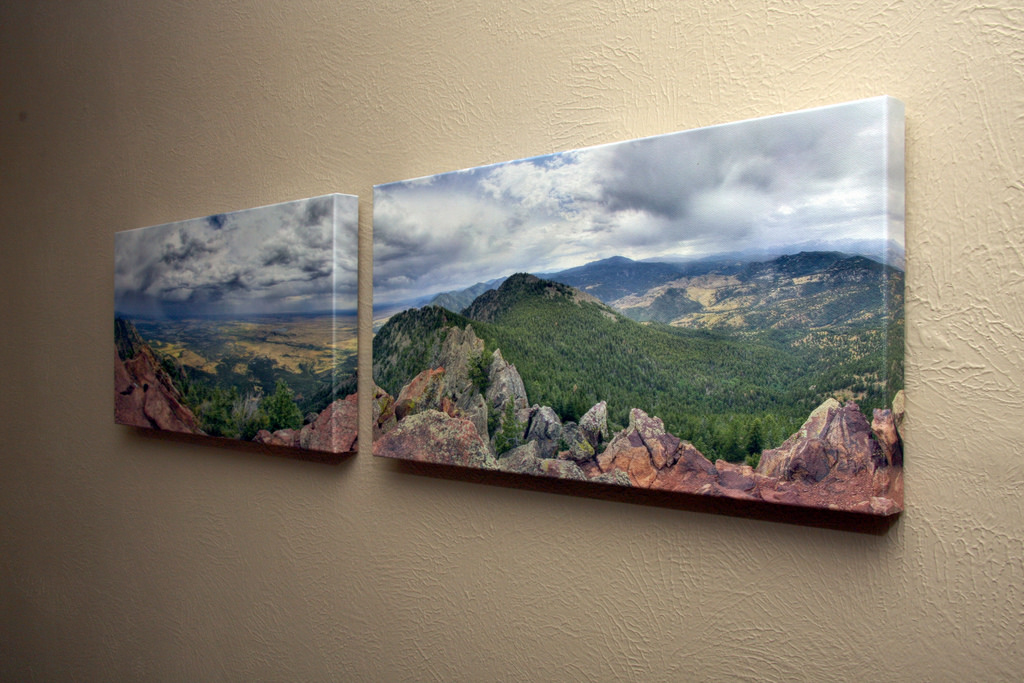 Finishing Touches
An artist should always sign his or her work, on the print, in the corner. As with any artwork, you should always, without fail, sign your images.
Signing your images signifies that you created the image, personally took responsibility for it from capture to print, and lets whoever is hanging the print on their wall know who created it. It adds value for art collectors.
There is always some debate, it seems, but I will go on the record as saying that it is always the print that should be signed, and never the mat. The mat can be removed, and thus, so can your signature.
Choose either the bottom left or bottom right corner and sign your prints with a neat, clear signature that identifies the image as your own. Again, you'll want to use archival ink that won't harm the print, in a color that will stand out.
For darker prints, silver or gold metallic works nicely, while for lighter colored prints, a black ink will suffice. I prefer the Deco Color Liquid Fine Paint Markers to sign my prints, canvases, metal prints, and acrylics.
There are several thicknesses available so you may want to experiment to find what works best for you.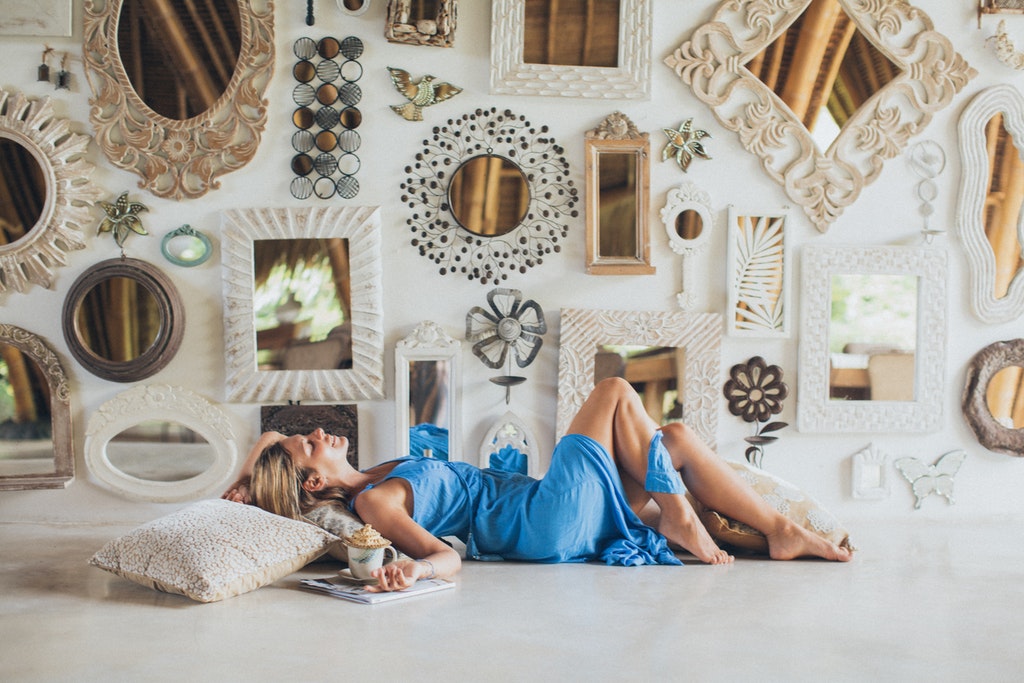 Can I Use a Mobile Phone Photo?
You might find that the file size of photos taken on your phone is too small, especially if it's a picture you've been sent through WhatsApp. If your photo isn't quite large enough for a canvas, why not try making a collage canvas?
Select Page Layouts in the Creator Software when you're designing your canvas print to choose a collage layout of multiple photos. Can you get a canvas print of a photo you took with your phone? Sure!
Can you blow that image up as large as one you took with your DSLR or mirrorless camera? Nope… If you want to create large prints, you need a camera that is capable of taking high resolution images.
Now, that doesn't mean you need to get a Canon 5DS with a 50.6-megapixel sensor, but it also doesn't mean that you can get huge prints of pictures you took with your 10-year-old point and shoot camera, either.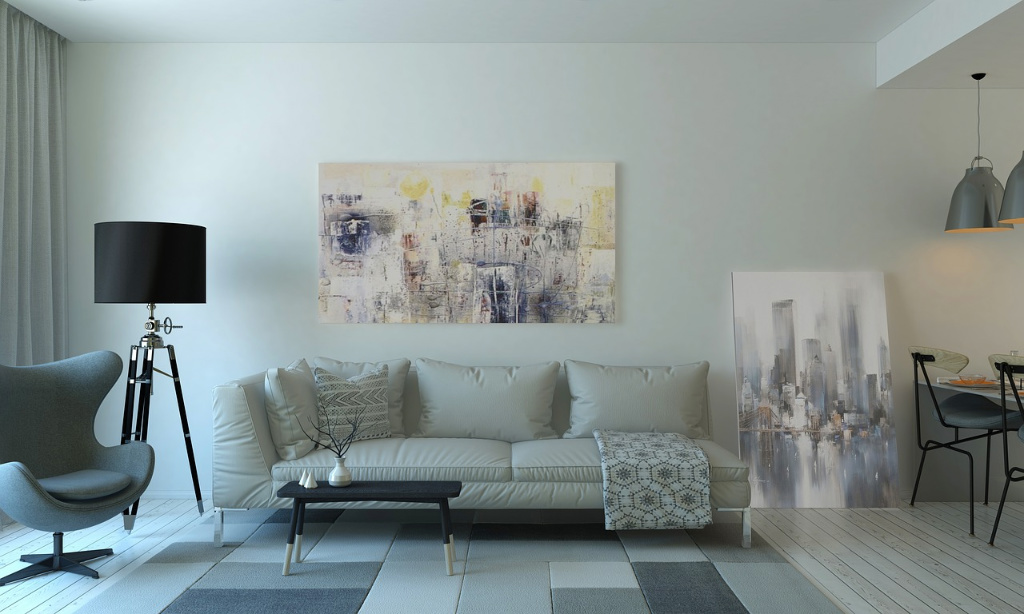 Collage canvas?
Select Canvas Size and Shape
This is a crucial step to consider since it will affect the final outcome of the print. Take the example of a person's portrait. When selecting this for canvas printing, choose a vertical rectangular frame to accommodate most of the subject's form.
If the focus is mainly on the face or the upper body, a square frame can be utilized. Landscape photos are best put on long horizontal frames for maximum effect. While choosing the preferred canvas shape, consider the positioning of the subject in the photo and select the suitable shape that fits the subject.
For instance, you should not choose square frames when your photos have full-length individuals in them. If you want to have the much of your subject displayed on the canvas, pick a rectangular canvas.
And in case if you want panoramic photo or landscape photo, choose for an extra-large canvas shape.
Thinking carefully about your shape choice is a really easy way to go from average canvas print to awesome canvas print. If for example, it's a close up shot of your baby or young child, then very often a square canvas print is a nice way to go.
It fills the canvas and contrasts nicely with the round shape of the face. If it's a sunset or a seascape, panoramic shapes can be very effective and look great over a sofa.
Sometimes a simple crop can turn a regular photo into something much more interesting. Be creative and think outside the box.
Collages are a great way to go for holiday photos or wedding photos and can be a clever way of compensating for photos that are a little on the low resolution side because each image is printed at a smaller size.
The bottom line is that if you think ahead of time about your photo and go for more unusual shapes or layouts, you'll often end up with a canvas print that is admired more often.
Set your DPI to 300 or Higher
For accurate photo reproduction on canvas, ensure that you set your image to at least 300 DPI. If you set the DPI too low, it will result in fuzzed-out, poor-quality images. This can be straightforwardly easy when working with a porous-stock like canvas.
How to set DPI using Adobe Photoshop?
Got to File > select New
Next, set resolution to 300 or higher
And for units, select Pixels/Inch
Click OK
For practical reasons, it makes sense that you are going to match your print to the interior décor of your room, instead of changing the furniture and the décor to match a new canvas print.
If you are making a print whose subject is all-human, like a family portrait or the portrait of your Dad or Mother, it is going to look good on any wall. However, if you are preferring an artier print or an abstract, it is crucial to think about the color scheme.
If you want a harmonized look, choose images that have similar dominant tones and colors. And if you want a clashing boho look, choose a color scheme that is extremely opposite to the images in your print.
For practical and financial reasons, it makes sense that you're going to match your print to the existing décor in the room, rather than changing the décor and furniture to match a new canvas print.
If you're looking for prints of your family or friends, they're going to look good on any wall, but if you're after an artier look, it's worth thinking about the print in relation to the color scheme they'll be set in and the other pictures that will hang with it.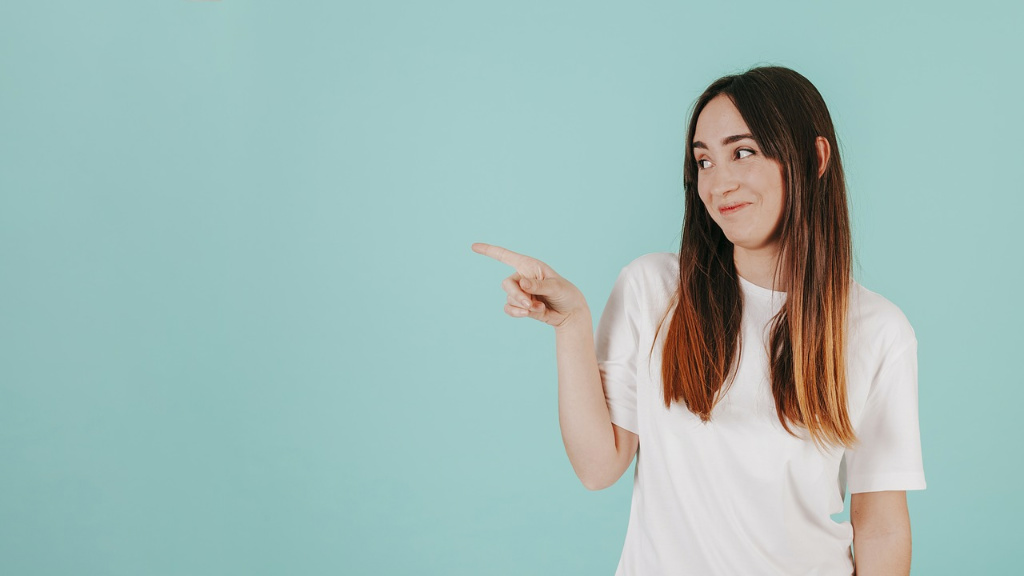 If you're after a clashing boho look, look at the color wheel and choose a selection of photos from opposite sides of the wheel. If you want a harmonised look, choose images that have similar dominant colors and tones.
First, what sort of wood are the bars made of? The most popular type of stretcher bar is made with pine. But for most popular, read worst. Pine is generally a knotty wood and the cheaper pine stretcher bars will feel lightweight, unsubstantial and will have quite a lot of big knots in the wood.
They will be more likely to warp over time and will feel so light in the hand that you'll just not be able to avoid the feeling of handling something cheap. Most of these kind of stretcher bars come in from China or Eastern Europe.
They may be okay for smaller prints but the bigger you go, the more problems these bars will cause. We use poplar or tulip wood for our stretcher bars. It's generally far less knotty so it's a higher grade of wood and easier to work with for bigger sizes.
It's also reassuringly heavy and feels great in the hand. The profiles we use are generous - you know you've got something of quality. And crucially, our bars are hand milled by our local supplier.
In fact, our bars are custom made to our designs so we have total control over every contour and aspect of their profile.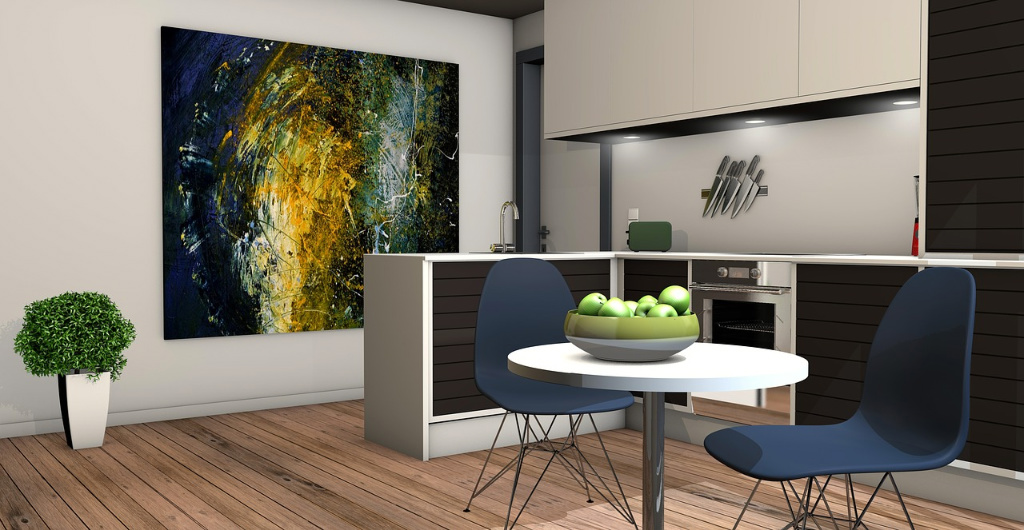 Buying Canvas Prints as Gifts
This brings me to the penultimate point in our buying guide for canvas prints - gifting. Canvas prints make wonderful gifts. Unique, personal, thoughtful - a good canvas print really does tick all the boxes for a great gift.
So you have to make sure of a few details. I've covered off the packaging point above, but another factor to consider is the ability to add a nice note to your gift. At The Canvas Works, we do this part pretty neatly - with a choice of custom gift tags and the ability to add a message will is also printed and placed on a nice tag. We can also gift wrap on request.
At the end of the day, a gift is a little piece of drama. Unboxing and unwrapping is a vital part of that drama and excitement. So consider all this in your deliberations over who you ask to make your canvas print.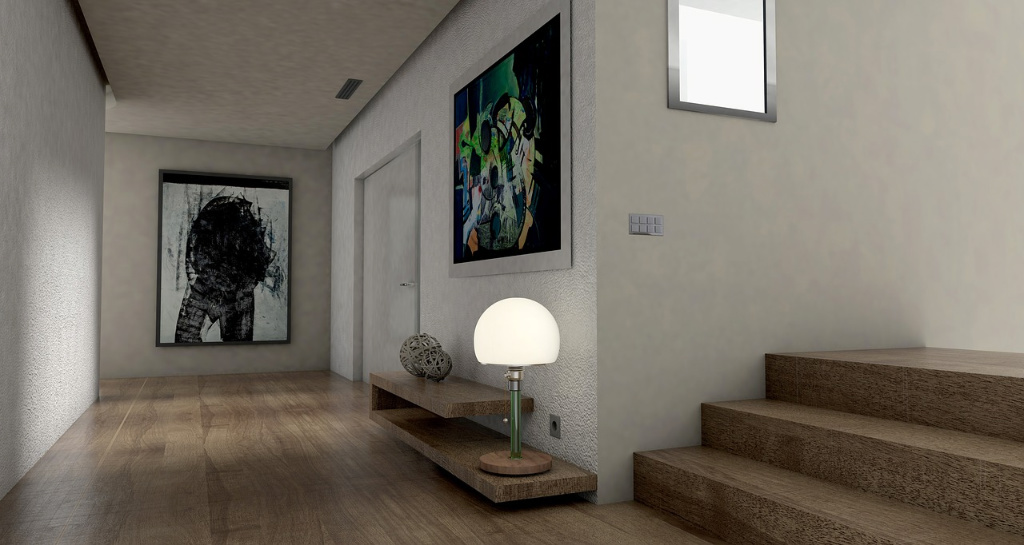 Matte and Glossy Canvas Printing
Images created through custom canvas printing are permanent and come in glossy or matte finishes with no glare or reflections from the printed photos. Matte and glossy canvas prints are lightweight and can easily be mounted on walls around your living area, work, or presentation space.
Glossy photo finish
Glossy photos do just what their name implies — they gloss over the photograph, giving it a nice shine. The paper and the coating behind that glossy photograph is actually made up of the same stuff as a matte image, except that more of the final coating is used.
That extra layer of shine tends to give the image an apparent boost in color and, well, like anything with a bit of shine to it, just looks pretty.
The problem with the glossy photo finish is that it creates glare. You'll see light reflecting off the photo itself, making it hard to view equally under different lighting scenarios.
One of the issues many photographers have with glossy photos is also the fingerprints they tend to attract. The finish of a glossy photo leaves the print more susceptible to fingerprints, which means photos that will see a good deal of handling aren't the ideal shots to use with a glossy finish.
With less of that final shiny layer, matte prints offer a similar lifespan, but without that glossy sheen. Matte photographs don't quite have the same color boost as glossy — though if you shoot and process the photo right, you can still get a good deal of color from a matte print.
Matte photos tend to be better for less vibrant color schemes or monochrome shots, particularly if you were trying to imitate a film effect. Where the glossy finish tends to emphasize color, matte prints tend to play up the texture in an image.
Without that extra gloss, the matte photo isn't as susceptible to shine and fingerprints.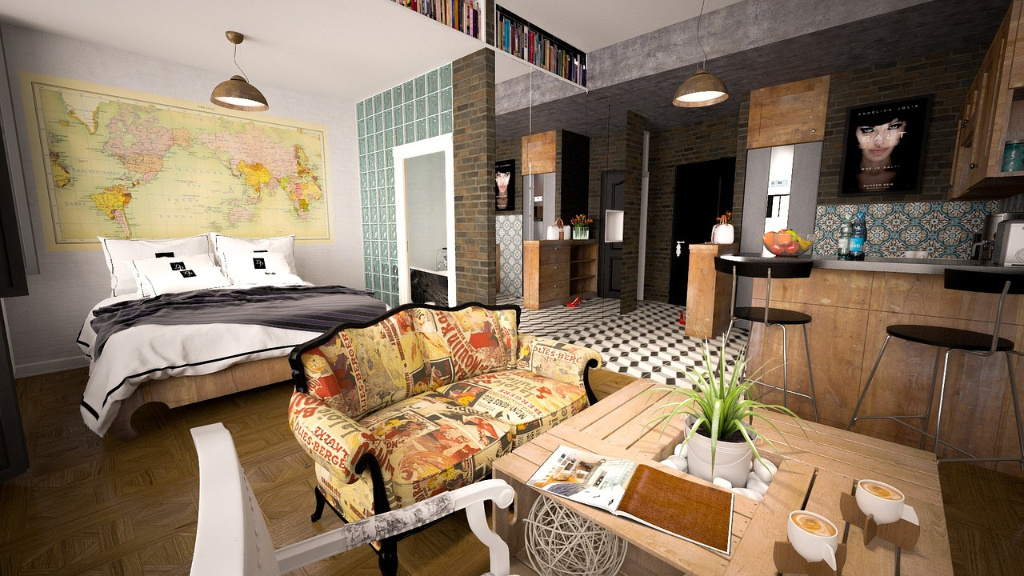 After printing of canvases
Once the image has been printed onto a high quality poly-cotton, matte-coated canvas, there is one more step before it's ready for stretching or shipping.
The finishing spray I mentioned above is useful both aesthetically and practically. Different finishes are available, but the glossy version we use gives your artwork a beautiful shine, without a distracting glare like some framed prints.
The coating is also protective. It makes the piece water resistant, protects against UV damage (as do the inks), and ensures your print remains scratch- and scuff-free. It also saturates the colors, making those reds bolder, and those blacks richer.
Pro Tip
You can bring your photos to life with our large canvas prints. Our ready-to-hang canvas prints are ideal for brightening up any room in your home or office. Choose your favourite photo, upload it to our website, select the size, and leave the rest to us. Our skilled experts will enhance the image to ensure the highest quality possible. Order your canvas today and transform your photos into works of art.