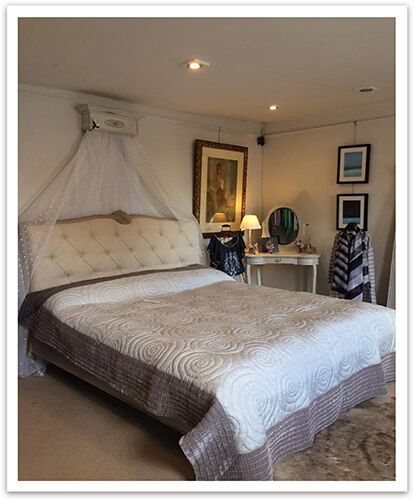 Jess Preston
via
Bow House
"Putting art in to your home can be totally over thought. If you love a piece, don't think about it just buy it! Trust your instinct, it is the best way to buy. That way, if you totally loved it from the word go, you won't get bored of it.
The next trick is to remember that a piece of art, if framed, can look totally different in one from frame to another. Look at the core piece of art, decide which room to put it into and then either re-frame it to make it in order to make it work in the room or you can paint/adjust the frame to tie it into other items in the room.
Try to ensure that if you have a wooden frame, you match it to other woods in the room. If you have a silvered frame but brass door fixings and sockets in the room then you will need to change the frame to gilt, and vice versa."