No! You cannot have a fancy décor and leave your walls bare. It is simply not going to work.
Sure, the textured paint looks fine, and wallpapers are also a good option. But they still aren't enough to create a homely feeling. You need something that will brighten up the walls, such as pictures of your family, a panoramic of a landscape, or a graphic of your favorite quote.
The two excellent options for decorating your walls are poster prints and canvas prints. Let's dig in further about the two and see which one has the upper hand.
What is a Poster Print?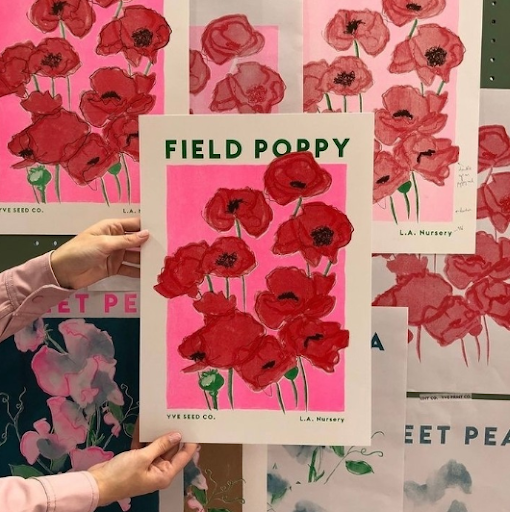 source: peopleofprint
A poster print, or simple, a poster, is a printed reproduction of artwork or images on paper. You can, of course, customize the posters and print anything you like.
While they are commonly used for promotional materials, posters can also be used to decorate otherwise bland walls.
There are different paper qualities used in posters. You can give the posters a semi-glossy and glossy finish as well. You can also choose between various sizes to suit your design needs.
What is a Canvas Print?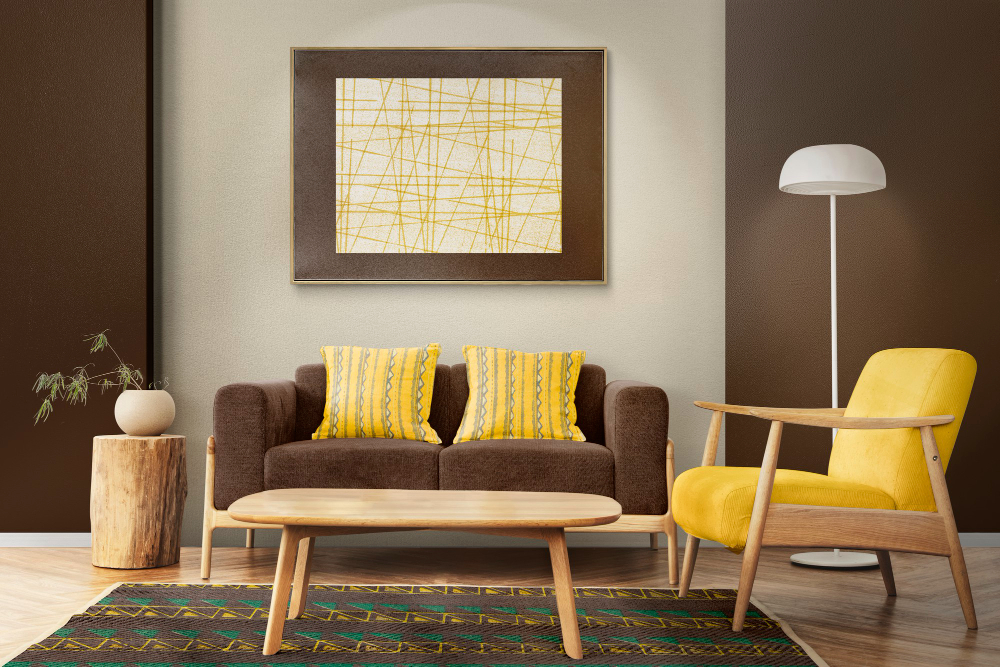 As the name suggests, these are prints on canvas where an image is printed onto canvas using an inkjet printer. Following that, the canvas is stretched over a frame for display.
The canvases are made from both organic and synthetic materials. They offer excellent results and have a long life.
They are an excellent option for decorating walls and bringing them to life. Since they are available in various sizes, you can place them in any space at home. You can have a single canvas, an image on split canvas prints, or make collages, among a host of other options.
Canvas Prints Vs. Poster Prints
Now that we know what they are, let's compare the two options to understand them better.
Content
You can print pretty much any content on a poster. It can be a famous picture, a movie promotion, a funny quote, or even your personal photographs. Usually, posters are printed in bulk, so buying one off the shelf is easier. Customizing a poster is very much an option but can be expensive.
Canvas prints are commonly customized, and you can add any content of your choices, such as photos, quotes, graphics, and artwork.
Material
Posters are printed on high-quality paper, somewhat similar to photographic paper. The paper weight varies based on the requirements of the poster. Generally, heavier paper lasts longer, given they are not damaged due to physical contact or harsh environmental conditions.
Vinyl is also used in some posters, especially for the ones used outdoors.
Canvases are made of different kinds of fibers, both organic and synthetic. Cotton and linseed fibers help produce excellent quality canvases. They are solid and can withstand any conditions. They have a smooth finish on their top surface.
Print Quality
Posters are printed with high-quality inks, which offer an excellent appearance. You can also opt for a semi-glossy and glossy finish. Paper selection helps in getting the desired finish.
On the other hand, print quality in canvas print is also unparalleled. There are myths canvas prints are not sharp, which is inaccurate. You can print the sharpest images on canvases without any problem in the UK. They will look as good as anything printed on photo paper.
Durability
The poster sheets come in different thicknesses, but even the sturdiest of posters can be damaged. Tearing, chipping on the edges, moisture damage, and the formation of crease lines is pretty common. They have to be placed in places where such risks are minimal.
There are posters available that can resist moisture and are not easy to tear, typically used outdoor. However, they're made of vinyl, not traditional paper, and have a higher price tag.
Canvas is a highly durable material that is not affected by moisture and is unlikely to tear. Its durability is one of the main reasons why artists used it for painting for so long. Canvases can be treated to ensure that harsh weather conditions do not damage them.
Maintenance
There are a few steps you need to take in order to keep a poster in good condition.
Use the de-acidification liquid to protect the poster against contaminants like dust and moisture.

Keep it inside a plastic sleeve to keep dust and moisture away.

If you want to display a poster, do not tape it to the wall. Tape damages the posters and can cause tears.

It would be best if you got it framed with Plexiglass protecting the surface from dust and direct exposure to UV rays. This step adds to the poster's life and makes it look very presentable.

Dust the frame and the glass with a soft cotton rag periodically to keep it dust free.
The maintenance of a canvas print is much simpler. You can wipe off any dust from the print's surface every few days. If there is any grime buildup, you can use a mildly damp cloth to remove it.
Price
Posters are pretty inexpensive compared to some of the other options. You can get more than a few for a pretty low price. It is one of the reasons why they are often placed in the bedrooms by the youngsters.
Canvas prints offer excellent value for money. They are priced higher than the posters, which is understandable due to the different materials. Nonetheless, they are pretty affordable compared to photographic prints and different artworks.
Size Options
The posters are available in different sizes. The different sizes allow you to choose dimensions that suit your particular décor needs. Usually, the entire content is displayed on one poster. It is difficult to split a single image on multiple posters.
There are many size options on canvases, and you can also pick a custom size. You can go for large canvas photo prints or split a single image on multiple canvases. You can also print photos on collages, panoramic canvas prints, and much more.
Ideal Location
Posters are best suited to bedroom walls. They are usually away from common contaminants and have minimal human contact. Posters can also be placed in a living room. However, they can get damaged there relatively quickly.
Canvas prints can be placed in literally any part of the house, even outdoors. Since canvases can withstand harsh conditions, they are minimally affected by dust, moisture, and human contact.
You can place them in your living and family rooms, bedrooms, kitchens, hallways, and washrooms. They are totally at home even if you place them outside the house.
Ease of Use
A lot of the time, posters are affixed to the walls using tape or glue. While posters put up with tape can be removed easily, the tape can damage their surface. Glued posters are almost impossible to take off. You can have them framed and put on the wall though it adds additional cost.
Canvas prints can be easily put on a wall since they are stretched on stretcher bars. They can also be framed, but it is optional. If the canvas is not stretched, you can still put them on the wall without much effort.
Storage
There are a few options to store a poster print. You can put it in an art portfolio, plastic sleeves, or rolled in a poster tube. The poster mustn't be under any weight since it will form creases in the paper. Also, ensure that it is away from moisture when stored.
Canvas prints are pretty easy to store. Rolled canvases can be stored in canvas tubes. Stretched canvases should be placed in boxes. They can take a bit of space, but other than that, no extra steps are needed while storing them.
Which Option Is Better?
Both posters and canvas prints have their strong points. They are inexpensive and add value to your décor by making your walls look great.
Posters have excellent print quality and can brighten the room where they are placed. Putting them on a wall or storing them is not very complicated. However, they are fragile and must be kept from contaminants and human contact.
Canvas prints, meanwhile, also offer fantastic print quality. You can place them as a decoration or store them without any problem. They are not easily affected by human contact or other contaminants like moisture or dust.
Posters are a great choice, especially for bedrooms. They can be placed in other parts of the home if framed.
Canvas prints, on the other hand, also have many benefits. They can be placed in any part of the house without any specific care. If you have canvas prints on your walls, you do not need to bother about them getting damaged.
Both are excellent choices, and it's hard to point one out. Canvas prints have more pros than cons in comparison. Be sure to select apt wall art, and your house will look amazing.