There is no doubt about it.
Iphone images have excellent resolution, and they make fantastic canvas prints.
The question is, can you use your iPhone to print a photo on canvas?
The quick answer is Yes!
In this post, we will show you how to conveniently transform your iPhone images into premium quality, ready-to-hang canvas prints.
What is a Canvas Print?
A canvas print is a picture or image printed onto canvas material using an inkjet printer.
While canvases are traditionally used for printing artwork, photo printing on canvases is quite popular nowadays.
Some of the  reasons people prefer prints on canvas compared to other picture printing options are
Canvas Prints cost less

Durable and easy to maintain

Give a unique artistic look

Come in different wrap options

Glare Free

Give a 3D effect
How to Upload & Print iPhone Photos on Canvas?
You can easily upload and print photos from your iPhone on a canvas. There are a few simple steps involved, which we will discuss below.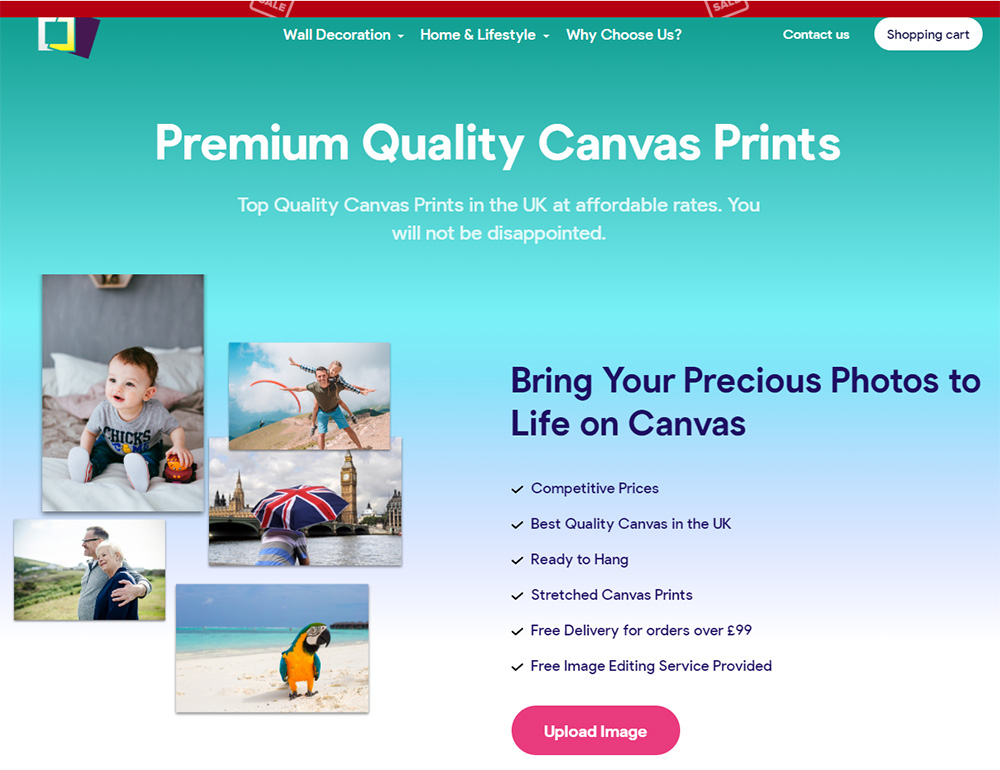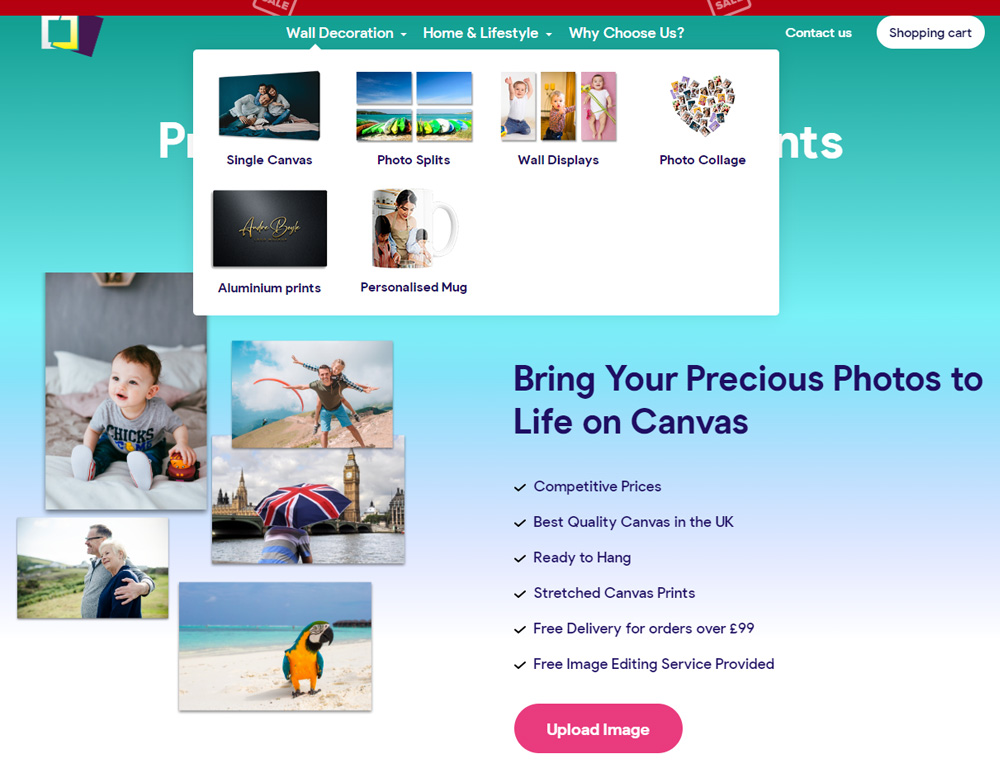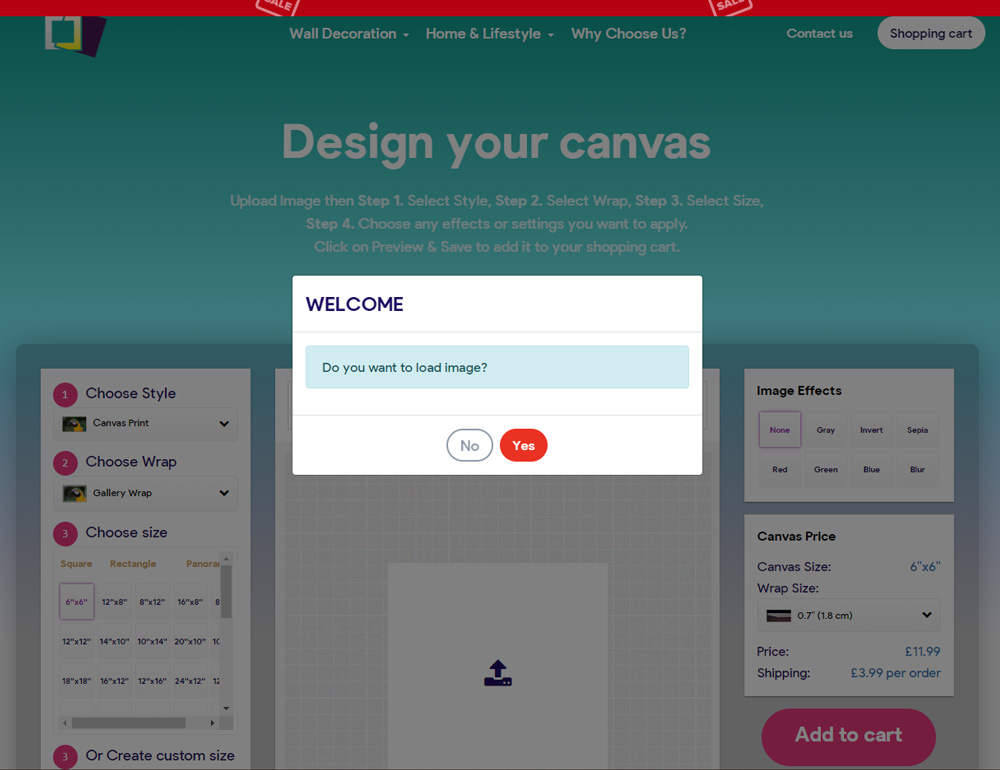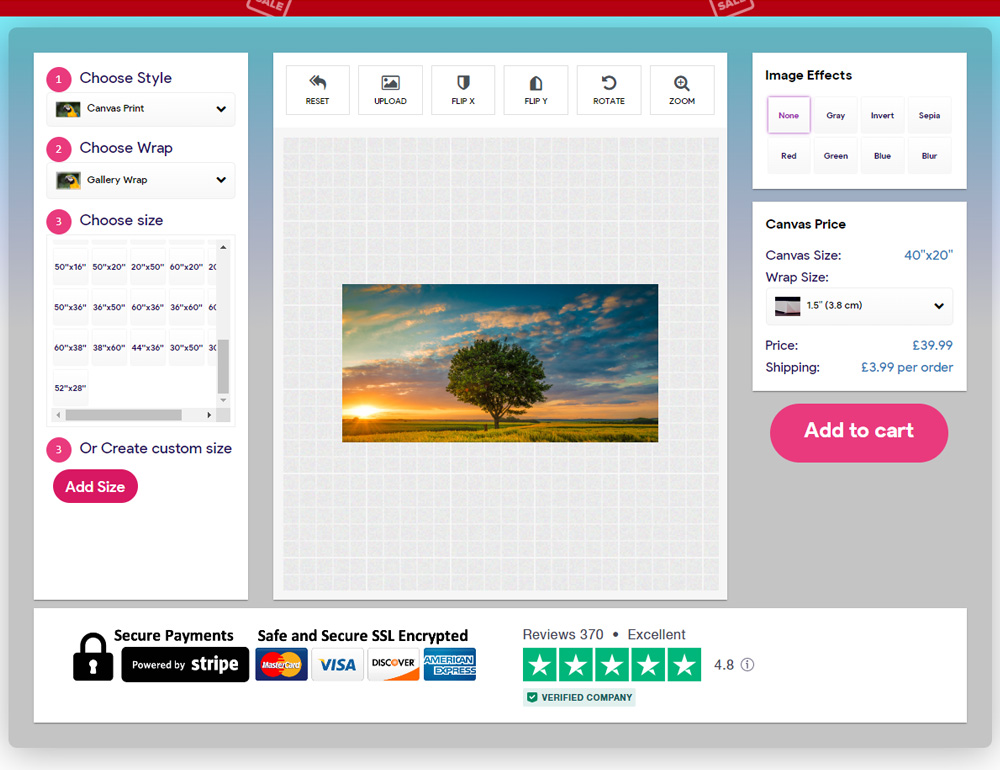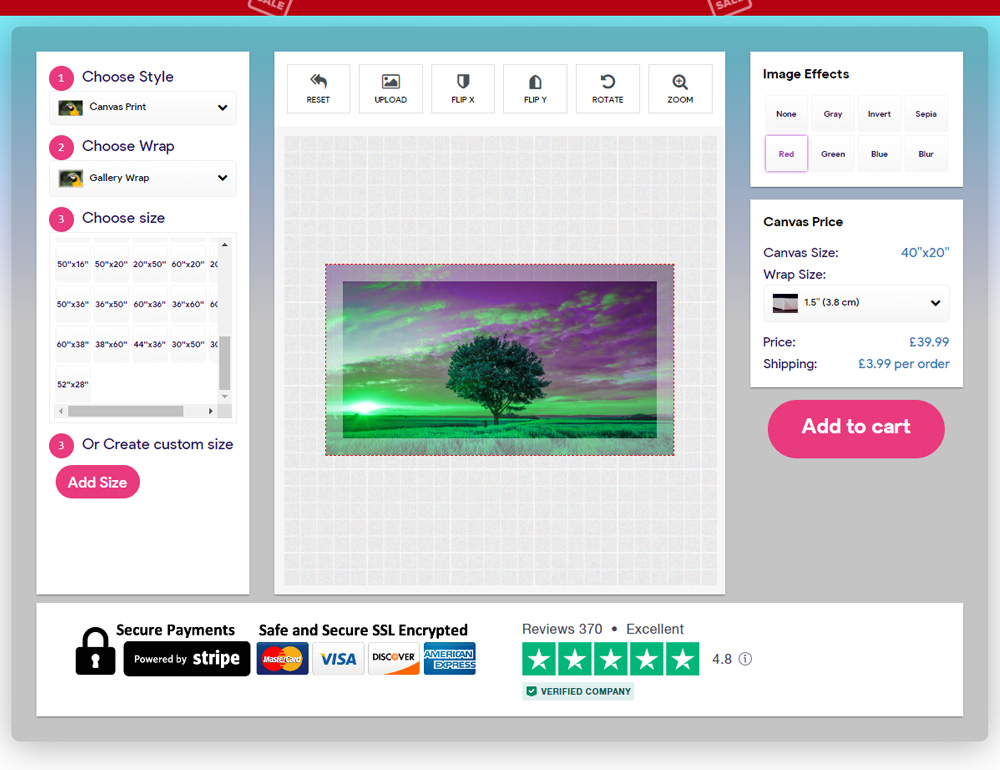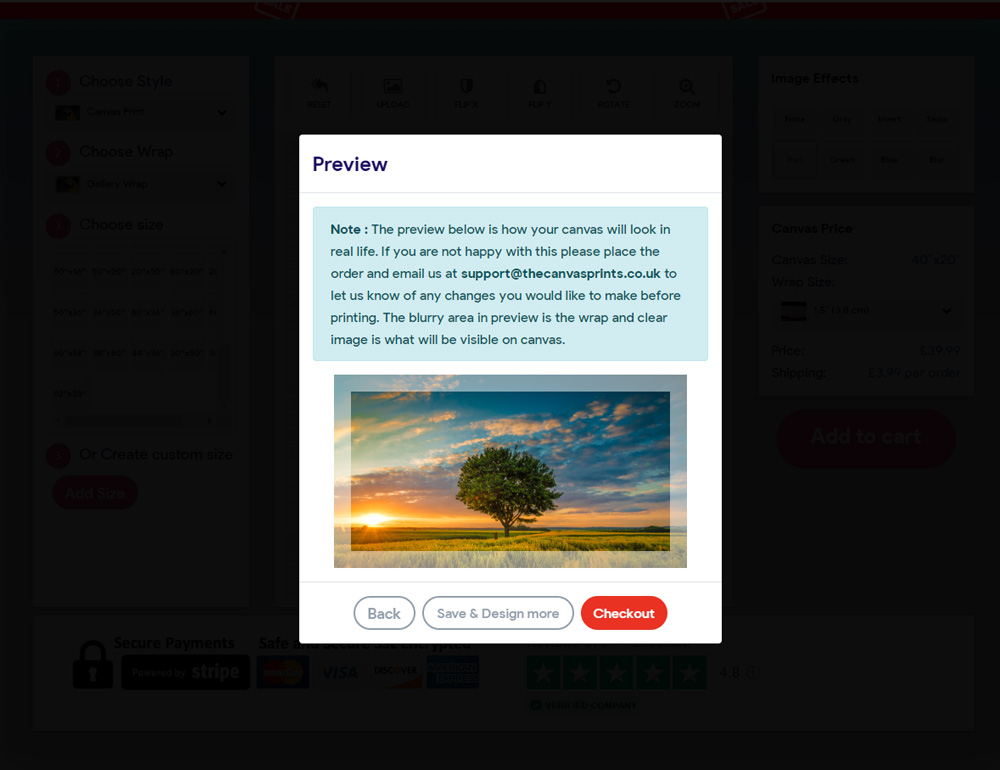 So you think you know all that there is? Not quite!
For ordering canvas prints that perfectly suit your décor requirements, there are some aspects that you must understand. We'll briefly discuss them below.
Stretched vs. Unstretched Canvas Print
An unstretched canvas, also known as a rolled canvas, does not have a frame or any other support to help it stand tall or be hung. It can be put on a board or a wall with the help of pins or a frame. You will need to make an effort before you hang it.
A stretched canvas is pulled over stretcher bars and stapled to the backside to hold it in place. You can instantly hang them anywhere. The stretcher bars offer the same support as frames.
Pro-Tip
If you want to store canvas prints, rolled canvases are an excellent option. However, if you want to be a part of your décor and hang it on a wall, a stretched canvas is the right call for you.
Edge Wrap Options
There are some edge wrap options available for you to choose from. They help make the image wholesome by covering the edges. Remember that this option is only available for stretched canvas prints.
Mirror Wrap
The mirror wraps simple mirrors on the corresponding part of the image onto the outer edges of the canvas frame. It looks imposing with panoramic canvas prints.
Gallery Wrap
The gallery wrap also looks great with most photos. The canvases are expertly stretched over stretcher bars to cover them with the edges of the print. The plain white part of the canvas goes on the backside.
The canvas itself is locked in place with the help of staples. A gallery wrap is an ideal option for artwork printed on canvas, probably not so much for a portrait.
Edge Size
You can also choose between a classic and lite canvas wrap. The former is 1.5" or 38mm thick, and the lite option is 0.7" or 18mm thick.
Also, keep in view the overall appearance of the décor before making the call.
A Size Guide
There are lots of size options available for canvas prints. Starting from 6" x 6", they go all the way to 30" x 60". You can also request a custom size for your canvas prints. Prices vary according to size, so keep your budget in mind before ordering.
Pro-Tip
Consider the size of the canvas print in context with the surroundings. You do not want canvases to look out of place due to their size compared to the rest of the décor.
Image Effects
Numerous colour effect options can be added to a canvas print. These include Sepia, Grey, Red, Blue, Blur, and more. You can mix and match colors in your prints or even have multiple copies of the same image with different effects.
You can also use these colors to make the canvas prints a vital part of the décor. It would be best if you didn't go for overkill with effects, as too many of these effects can look odd.
Useful Tips to Remember
There are a few other things to remember when printing a photo from your iPhone.
Ensure that you select good-quality pictures for canvas printing. Photos with low-resolution give poor results and do not look good on your walls. Images captured with your iPhone are high-quality due to its camera, so you have that base covered.
You can use your own picture or benefit from stock photos available on different websites for a meager price and even for free. The latter is especially fantastic when you're looking for photos of city skylines, perfect sunsets, and the like.
Suitability with Surroundings
The content of the canvas prints should gel well with its surroundings. You can place these prints anywhere, from your living room to the kitchen and bathroom. As long as it looks good, you should go for it.
Benefit from the Different Options
There are numerous options available regarding size, image effects, and orientation. You may opt for a large family portrait or several smaller ones on the same wall; it's up to you.
Feel free to experiment and find the perfect mix that adds value to your interiors.
The Bottom Line
Canvas prints are an excellent option for printing pictures from your iPhone and making them a part of your décor. The process is simple and only takes a few minutes to enter the website, upload images, choose all the required options, and order.
The key is finding the ideal photos and printing them on the correct canvas sizes. Adding image effects and edge wraps can further enhance their appearance. As long as the prints do not interfere with the overall décor, you can add as many of them as you want.
So what are you waiting for, upload your images on the best UK Canvas Printing website and Order Today!