In the 21st century, canvas paintings have undergone a remarkable transformation, bringing many new variations to the art form. Paintings, for a long time, have been an expression of the artist on canvases. But now, with the emergence of canvas prints, you will find a completely new element to traditional paintings. In this guide, let's discover canvas print ideas that will trigger creative vibes and breathe new life into your decor.
Family time
Canvas paintings are an art best suited to decorate the walls of your space. If you are a family person, you must prefer adorning the walls of your living space with glimpses of your family, their happy moments, and milestones. Elevate the look with canvas prints of your family life. Use split canvases or collage canvas prints to display the memories. The frameless look will give your wall a natural pictorial feel.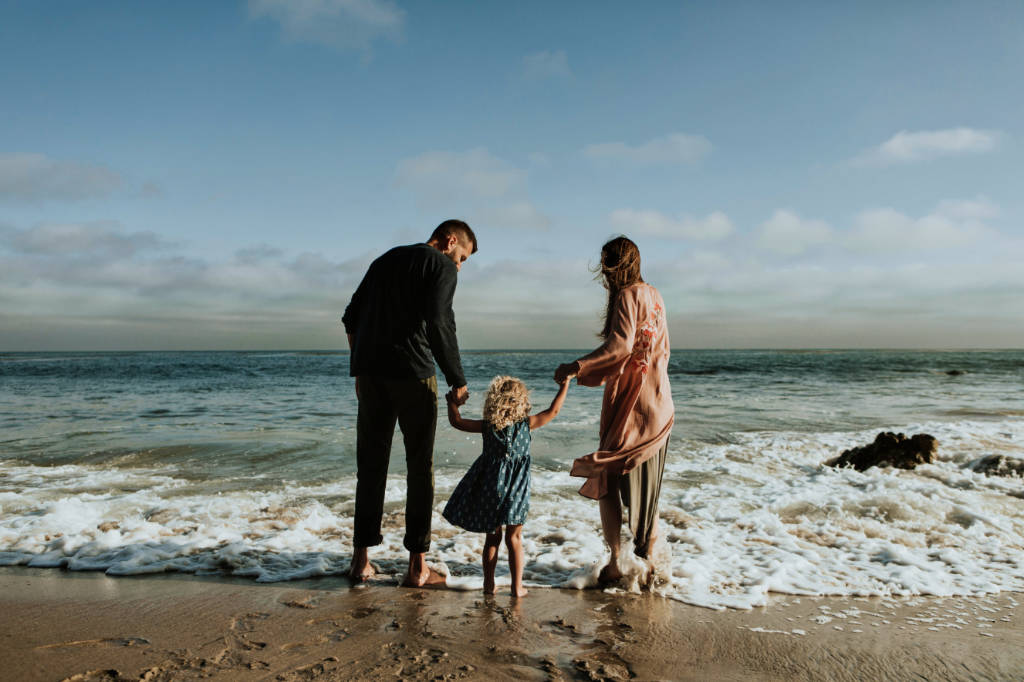 Photographer's canvas
If you have a craze for photographs, especially portraits and headshots, then printed canvas is your best bet! They don't have the glossy shine that is apparent in traditional framed photos. Therefore, the viewers can focus on the detail of your pictures - and not the distracting glare. Plus, the masterpieces you hang on the wall immediately catch the eye of passerby and establishes an ethereal appearance.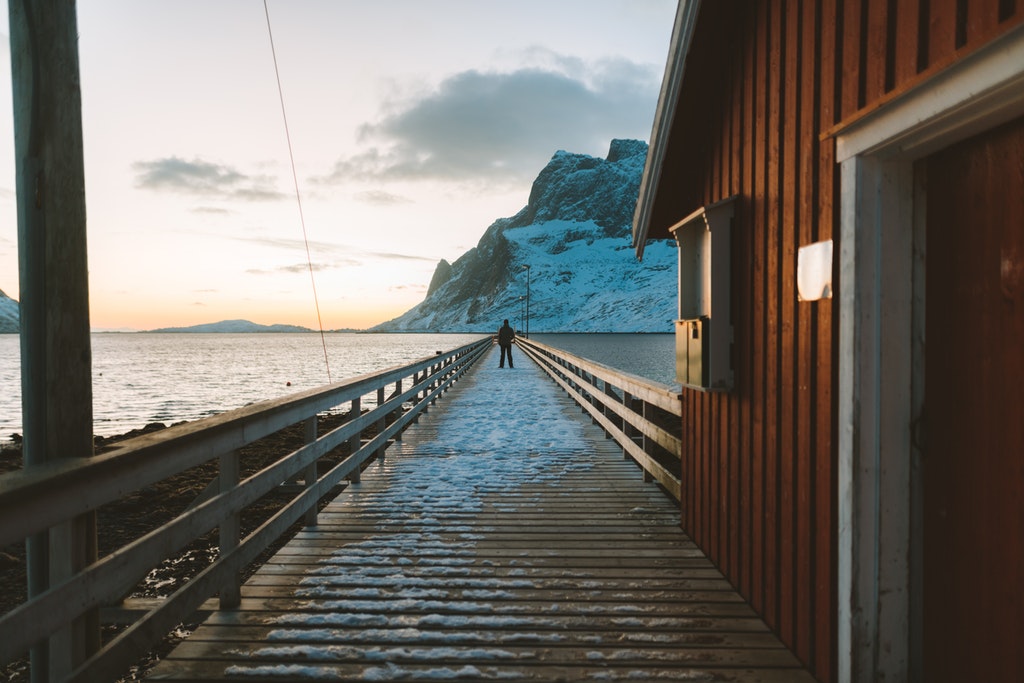 Colour scheming
Want some inspiration for the decorations? Well, what can be a better inspiration than your space itself? Just see carefully what suits the space well and keep in mind the colour scheme. Now, for a little fancy feel, you can add contemporary gold frames to the canvases or other pleasing tones or leave them frameless with the canvas stretched to bars and secured to the frame.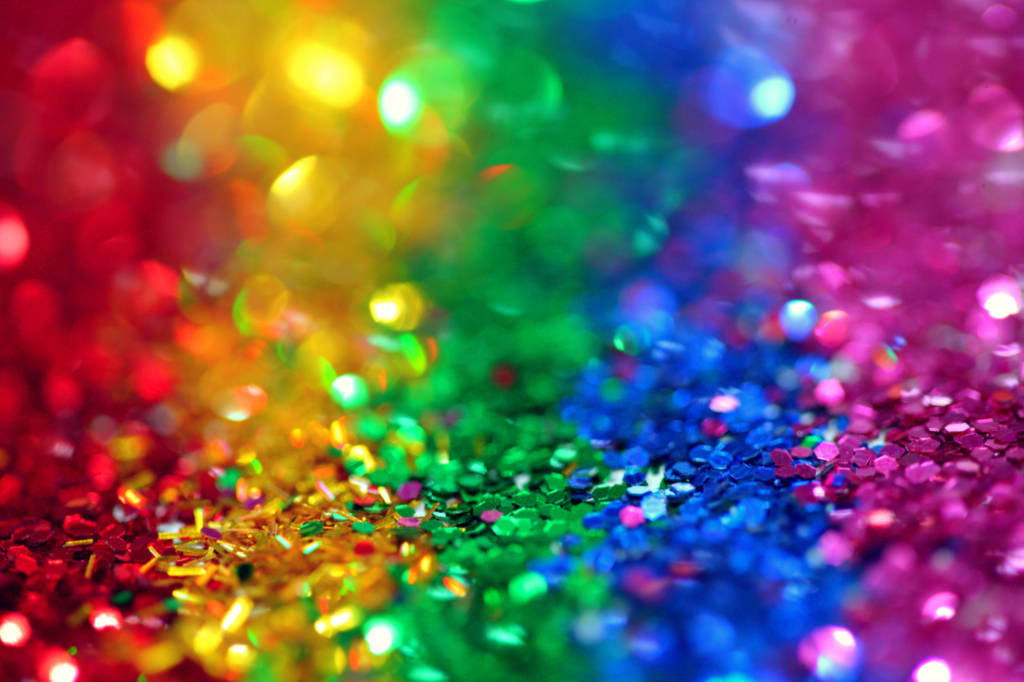 Make it vintage
Achieve an alluring vintage look with printed split canvases. Choose pictures that bring a nostalgic feeling, such as classical artwork, prehistoric photographs, and vintage graphics. Enhance the pictures with our user-friendly photo editing tool by adding a weathered texture. Or convert the picture to sepia or black and white hue for the ultimate olden look.
Divide the selected picture into two or more panels. Play around with different measurements and symmetries to configure the perfect visual from the past era.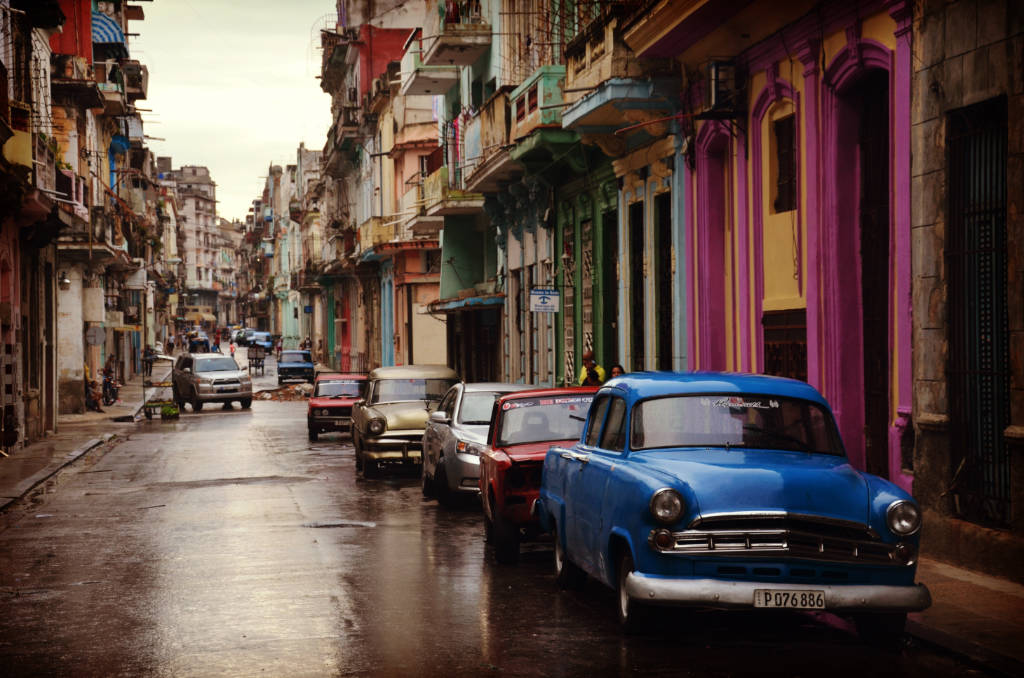 Baby's own canvas
For a baby's nursery, the choice can be monochromic. A bespoke painting of your baby with a simple black frame so that the focal point remains on the canvas itself. Place it over the little cot where the baby is asleep. The gesture is simple but will remain close to heart forever.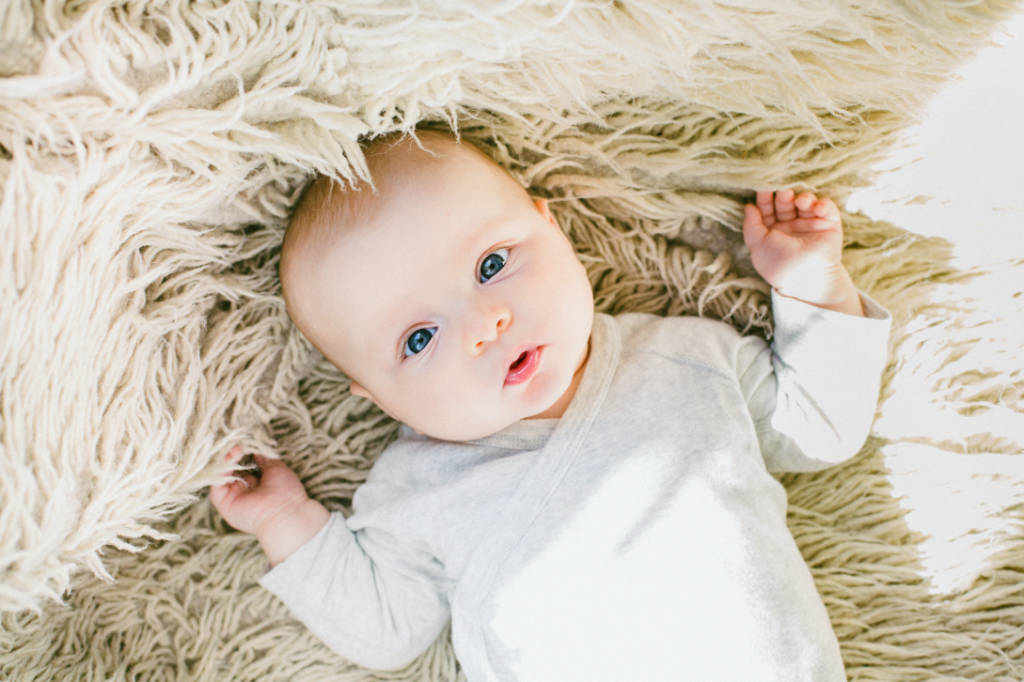 Triptych canvases
If you are a travel freak, then panoramic printed canvases are all your thing! Want to have the beauty of a landscape to be captured in your living room? Then just have a triptych-styled painting hung in your room with the borders stretched to the wooden frame so the essence of the theme is not disturbed.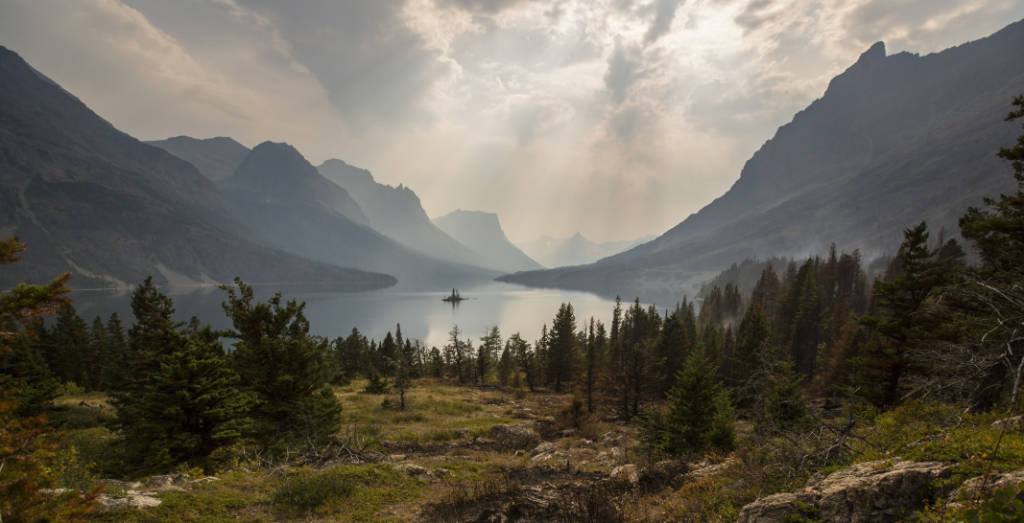 Fill up the bathroom details
Contrary to the famous decor myths, it is possible to add canvas prints (or any other picture) in your bathroom. And if cared for properly, they will not deteriorate due to the humidity. However, avoid going for bright and vibrant paintings for your bathroom wall. Instead, use a bespoke canvas print for the bathroom with a simple idea of a flower in a pot or a little spiral lily with sophisticated shades.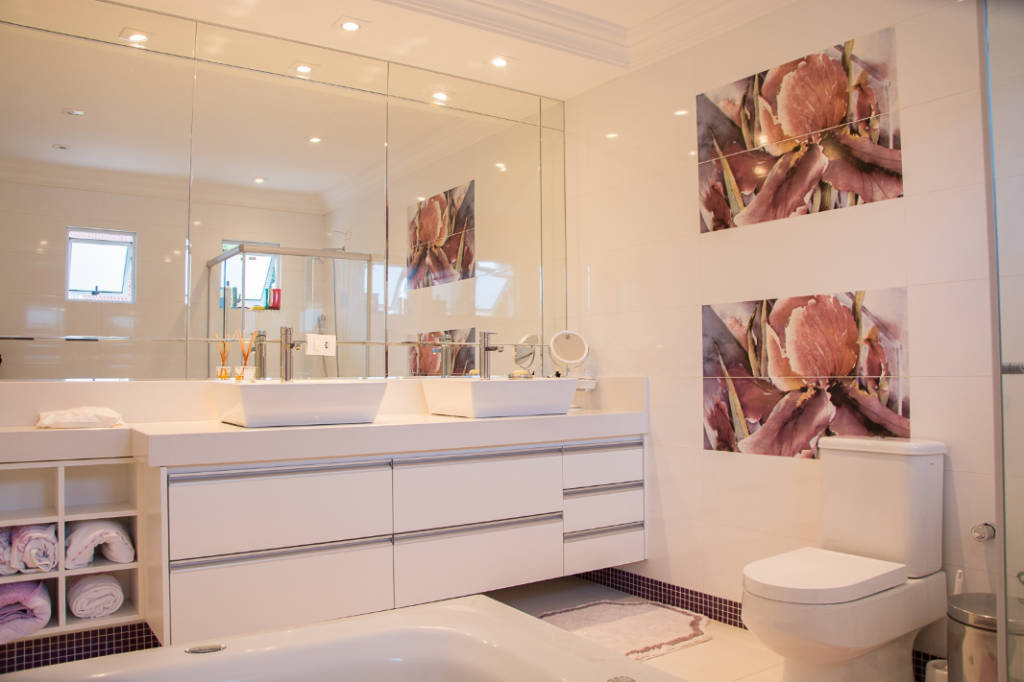 Teens lively canvases
A funky side corner for your teenage kids' room decor also needs styling. And what better way to modify the area than canvas prints? Use the opportunity to display motivational quotes on canvas prints. Or choose a funny picture or a family joke and have it printed on the canvas material. Complete the decor with some photo frames and a flower pot on a console.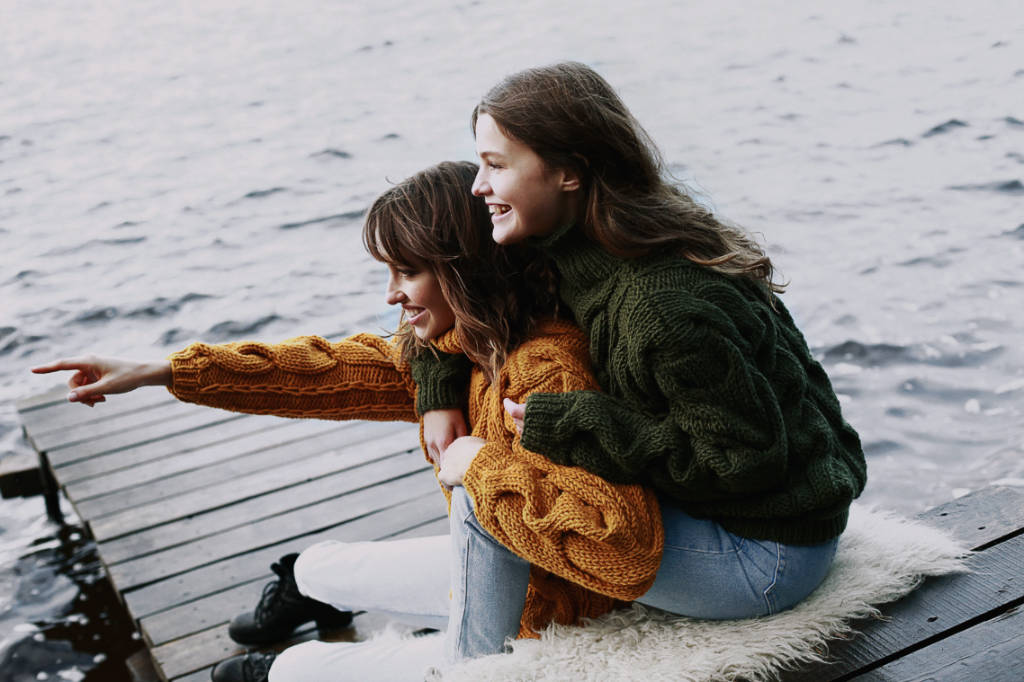 Take it to life
3D paintings will give a contemporary feel to the festive looks of your drawing room. For example, pair your real Christmas tree with a canvas print portraying your favourite holiday memory. Or you can have Christmas-inspired artwork, joke, or quote printed on a canvas and hang it on the wall beside your tree. Coat the print with an acrylic layer for a sophisticated and festive look.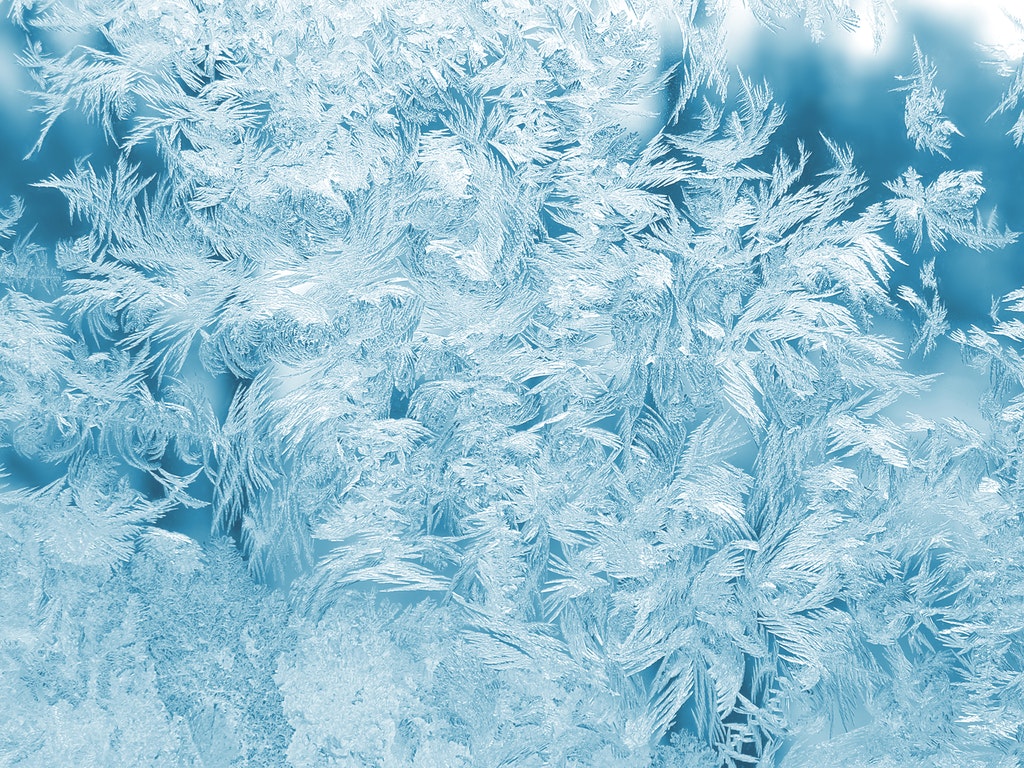 New dreams and life
Couples can adorn their new room and home with a portrait from their special day. Have it printed on a canvas with a fancy frame in gold for an eye-catching memory of the day. The beautiful desire on your main wall will be the centre of attention for your lifetime.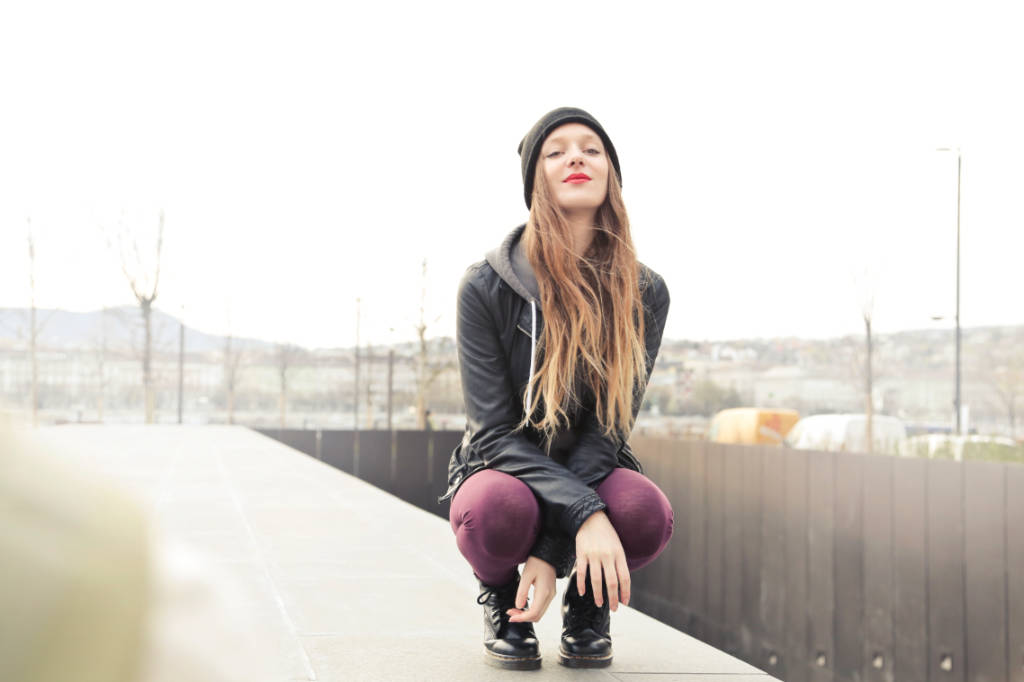 Gather together
The dining room is the most important place in the house. We all mingle here to start or end the day with our loved ones. It's a place where technology is generally non-existent, and the focus is on conversation - and, of course, meals!
For this special room, we can integrate some more emotions with a hearty artwork, such as a large canvas print with an abstract design. Or print out some family-favourite quotes on the canvas material and hang it on the focal wall of the dining area. But remember, the key is to keep the room homey for family and friends to gather in a relaxed environment.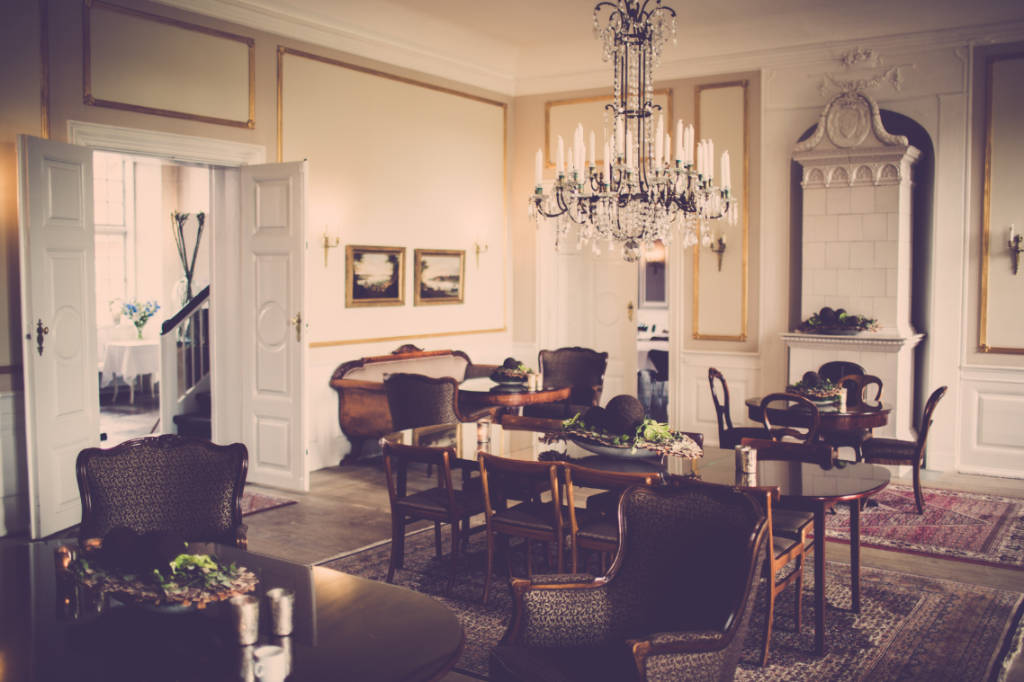 Easy-going canvases
Canvases are known for their paintings over the years. So, for an authentic portrayal, go for original hand paintings. For example, a shadowy lady with just a prominent feature or a marbled effect with bold colours is a pretty easy DIY idea for creatives.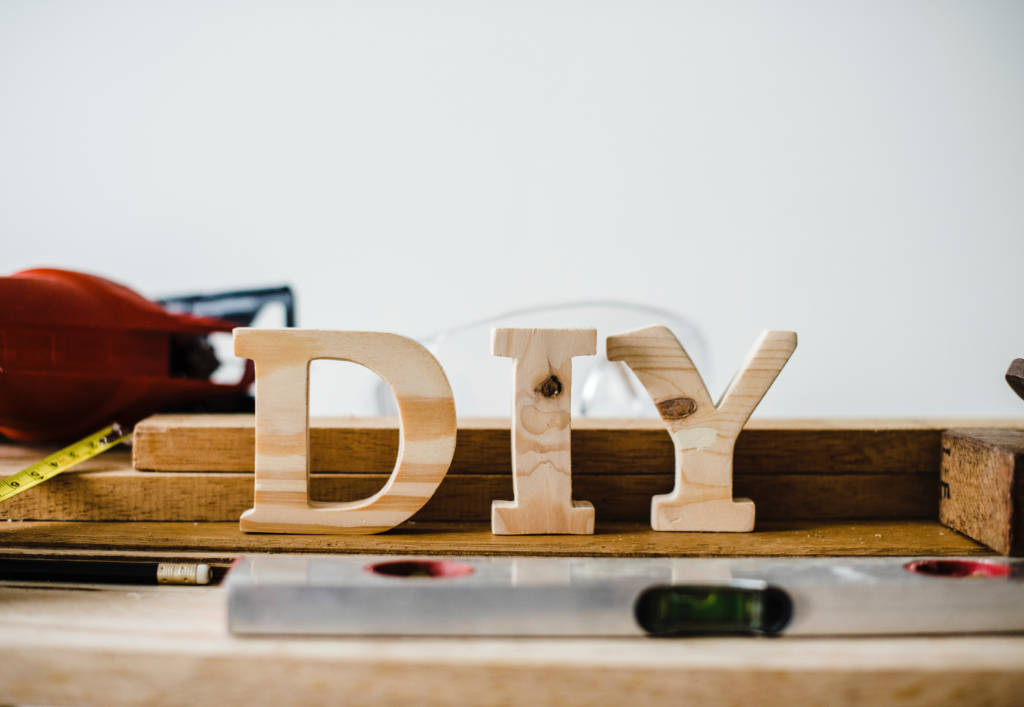 Take out that office feeling
Add some motivation factor to the conference room of the office. Use four primary coloured canvases to paint your hand-painted quotes so that your employees are motivated and inspired along with having a nice working environment.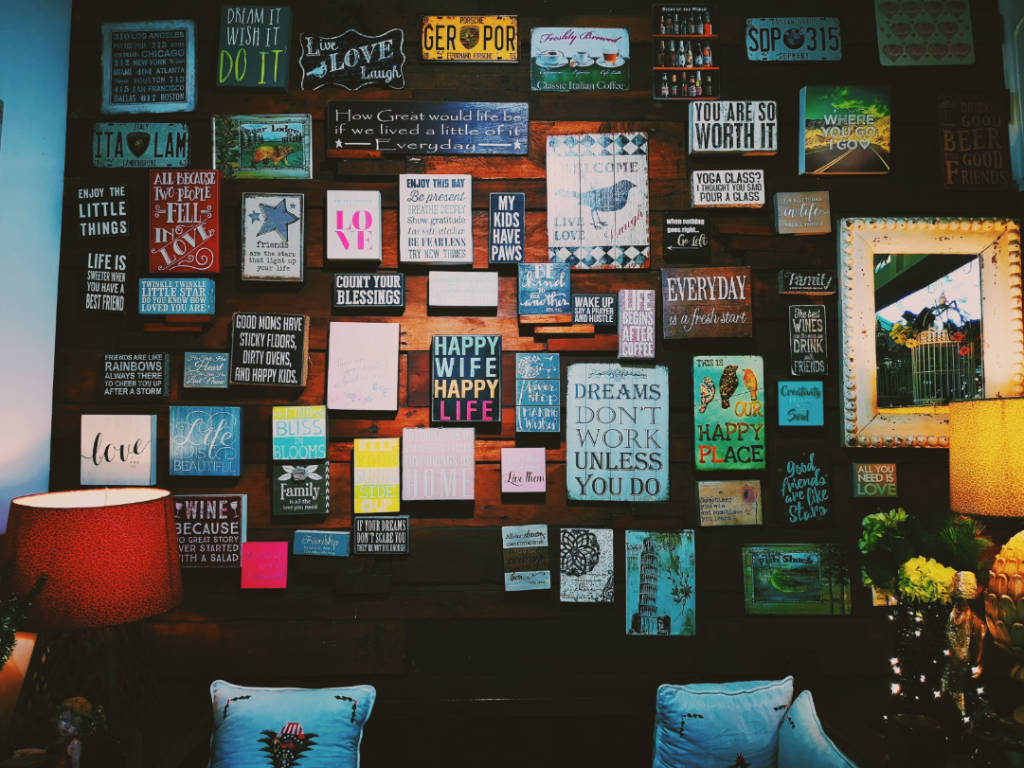 Flower area
An alluring flower triptych is the nicest idea for canvas prints. These can be of different symmetries with flowers of the brightest colours for a fresh feeling in your outdoors or at the lawn entrances.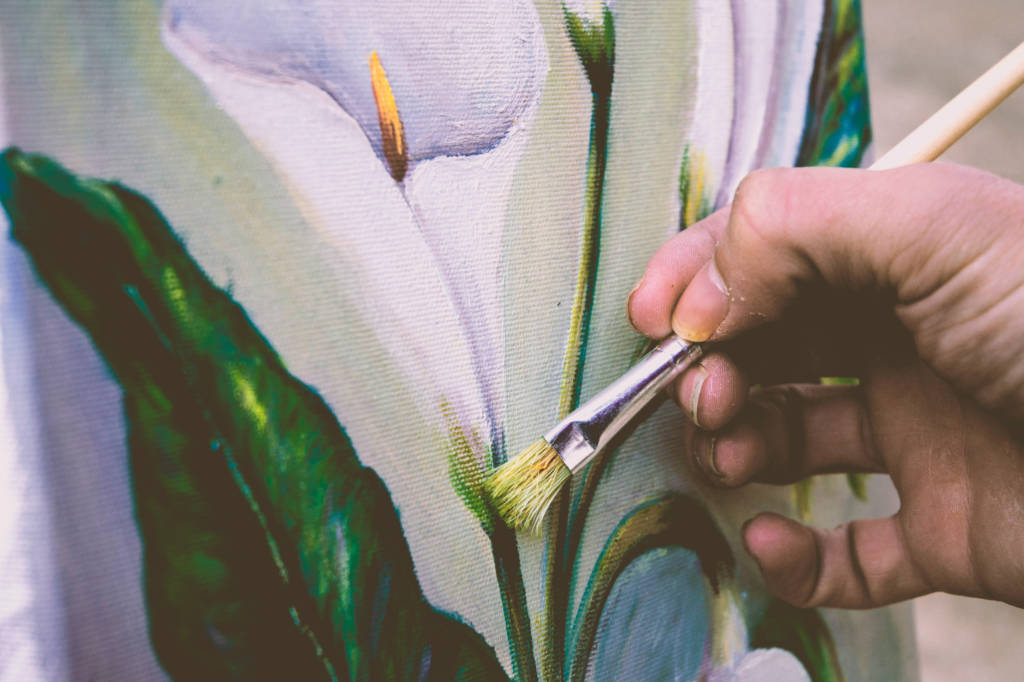 Unique inspirations
Find out the rarest inspirations for your canvas designs. For example, a unique bespoke painted chandelier hung above the fireplace of your living room can create an eye-catching and comforting sight for the viewers.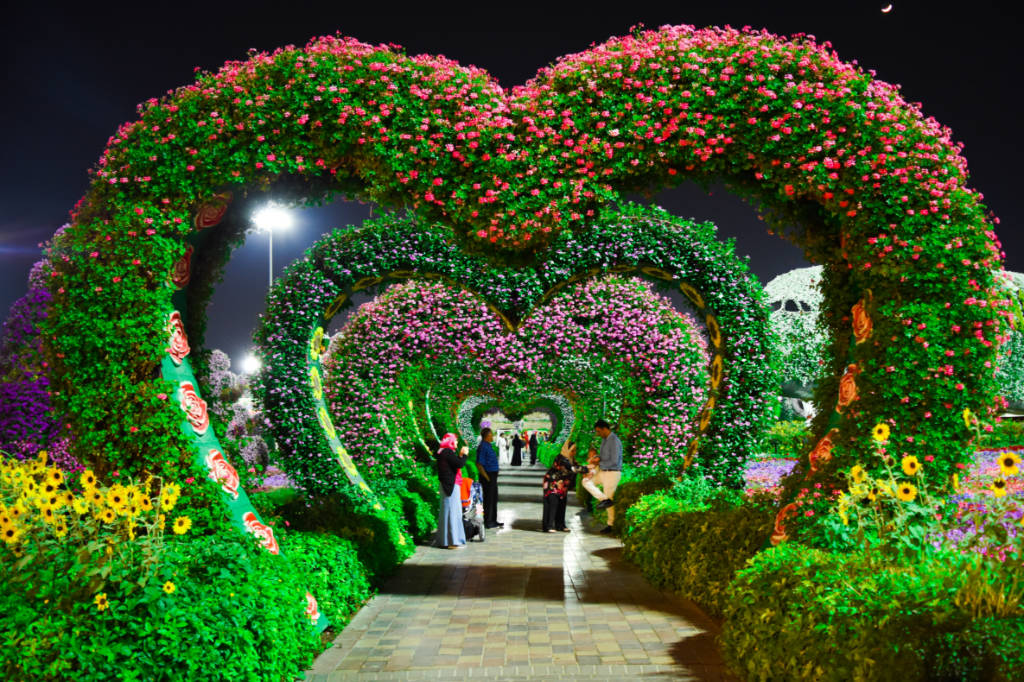 The timeline on a canvas
Put up your little girl's life timeline in her room with a captivating photo collage on canvas. The positive memories of her transformation from a child to an adult will influence her outlook on life. Plus, the pictorial timeline will bring back fond memories every time she steps in her room. This would also make a lovely gift for her college room or even wedding.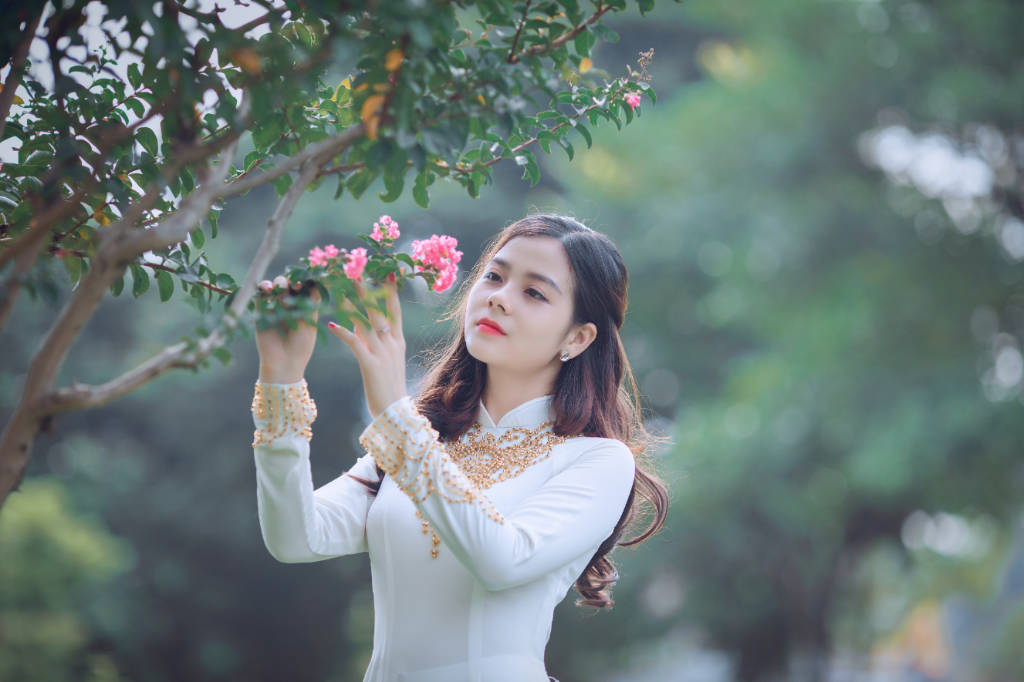 Family tree
'Family is not an important thing. IT'S EVERYTHING! There is nothing like our family. So, why not show them off to every visitor with a customised canvas print of your loved ones? For example, make a family tree with handprints of all the present generations.
Or collate pictures of your family members and have them printed on a tree backdrop. The personalised family gift will bring everyone close to our hearts and home.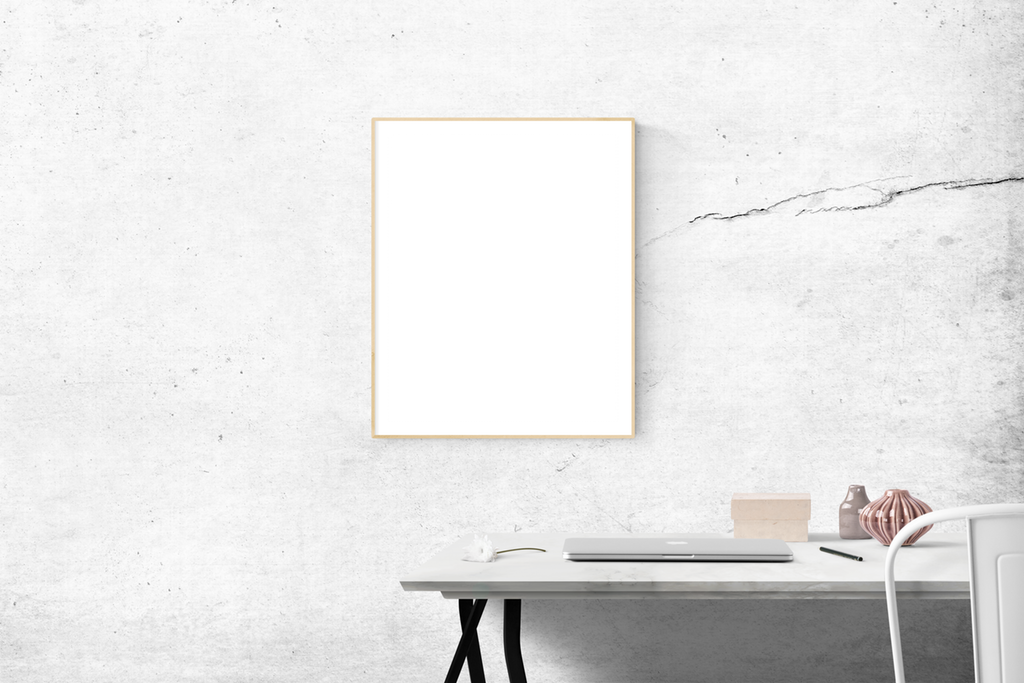 Give kids their own something
Canvases these days are not just a formal put-up.
They look equally appealing in a casual environment as well. Give your children mini blank canvases and allow them to fill those with their wildest imaginations and creative hues. Hang them in their room and see the appreciative feeling the children experience.

You can also have kids' artwork brought home from school printed on a canvas. This way, you can display the children's artwork while preserving them for years to come.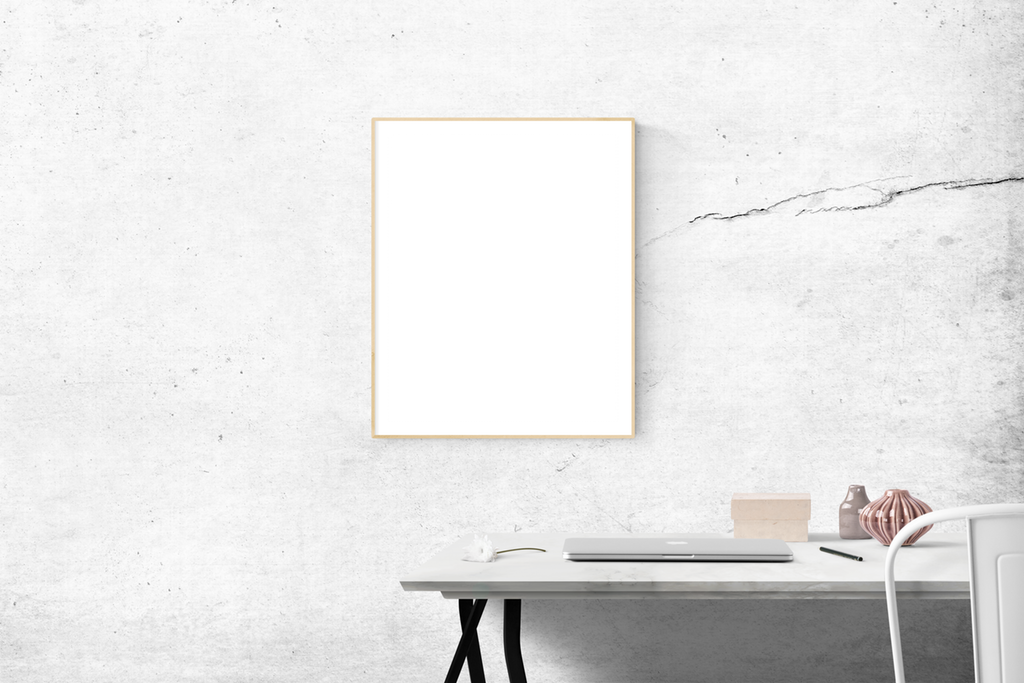 Lifelike canvases for the special houses
The life-size canvases can be extremely beautiful - but only if displayed smartly. Prepare your canvas with a bespoke sunset painting using lovely tree shades. Put it at eye level with L-shaped sofas and warm lights. This can be a perfect setting for the main room of the house.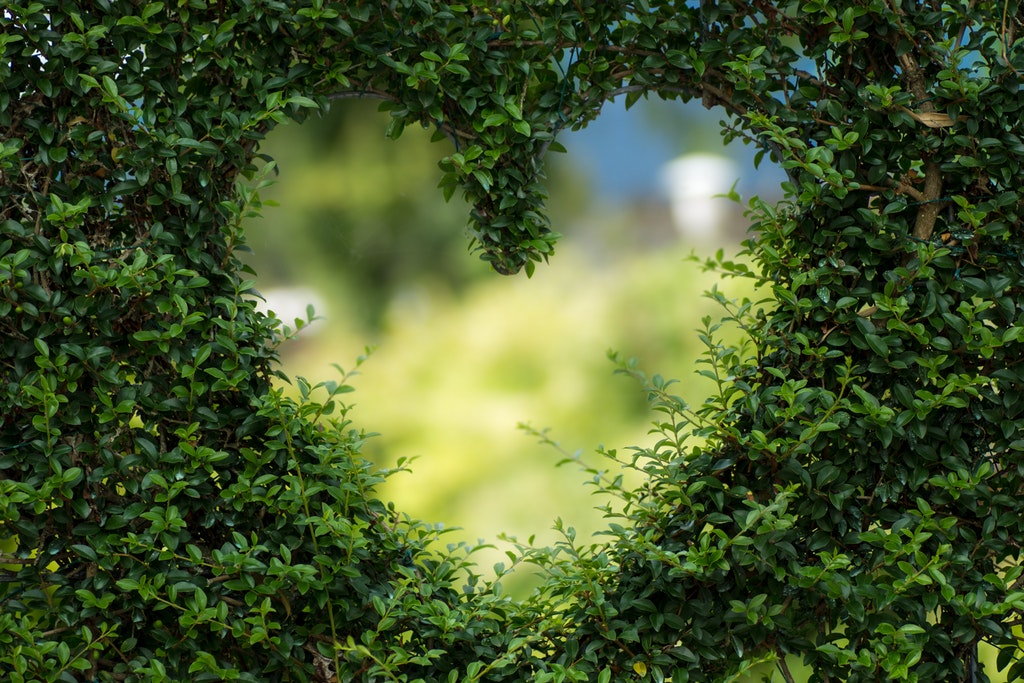 This era has it all
Discover the distinct styles of today. Choose eye-catching rod iron frames for your canvas prints. While they might be a bit heavy, following the proper process of hanging a canvas will certainly be worth the effort.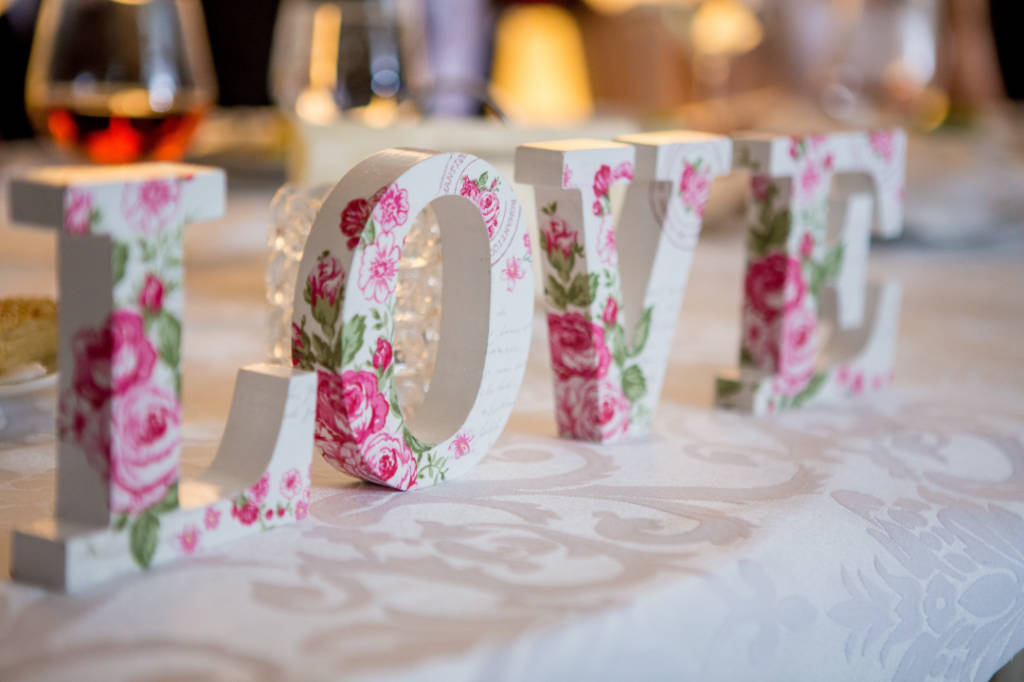 DIY so special
DIY projects are so much fun and easy as well if you have the right resources at hand. To create a canvas print without professional assistance, simply print your picture using a reliable inkjet printer. Then transfer the medium to a canvas and smooth out the air bubbles. Once it's dry, peel off the transfer paper, and voila - your canvas print is ready!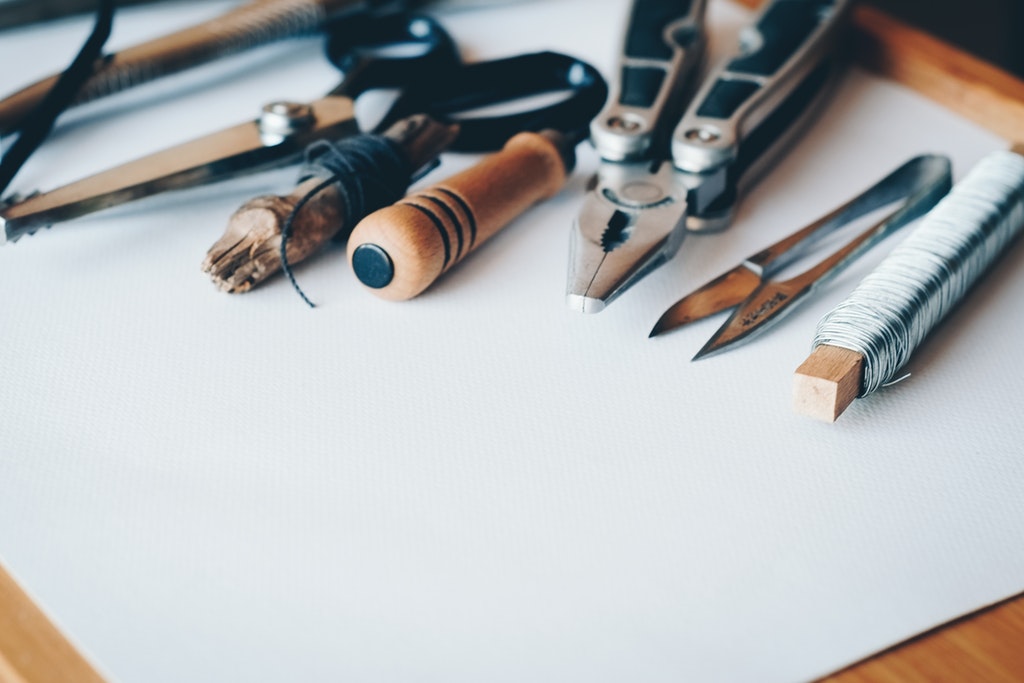 Simplify your canvases
Create a unique canvas frame with cardboard. Cut them into different symmetries, have them framed, and hang them on the wall. The DIY canvases will elaborate a plain painted wall with their aesthetics.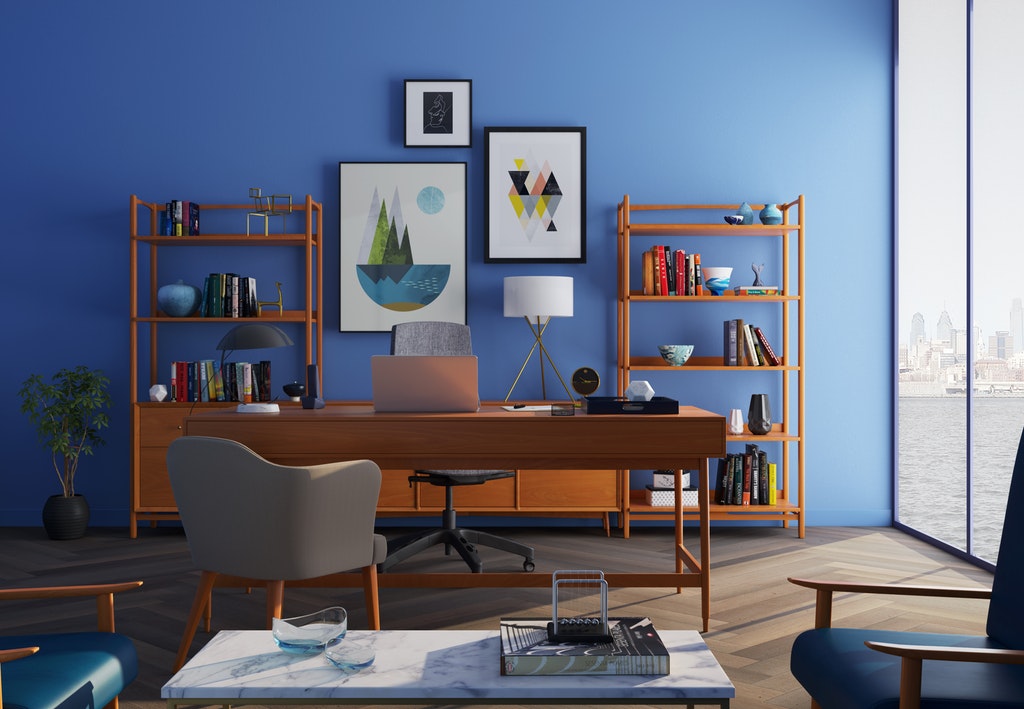 Be an expert yourself
Turn your wall into a personal canvas by seeking professional assistance to craft custom wooden pieces that create a symmetrical and canvas-like appearance. Hang these pieces with intentional gaps and choose suitable tones like deep brown and white for the wall background. With this artistic touch, your wall will become a captivating and unique focal point in your space.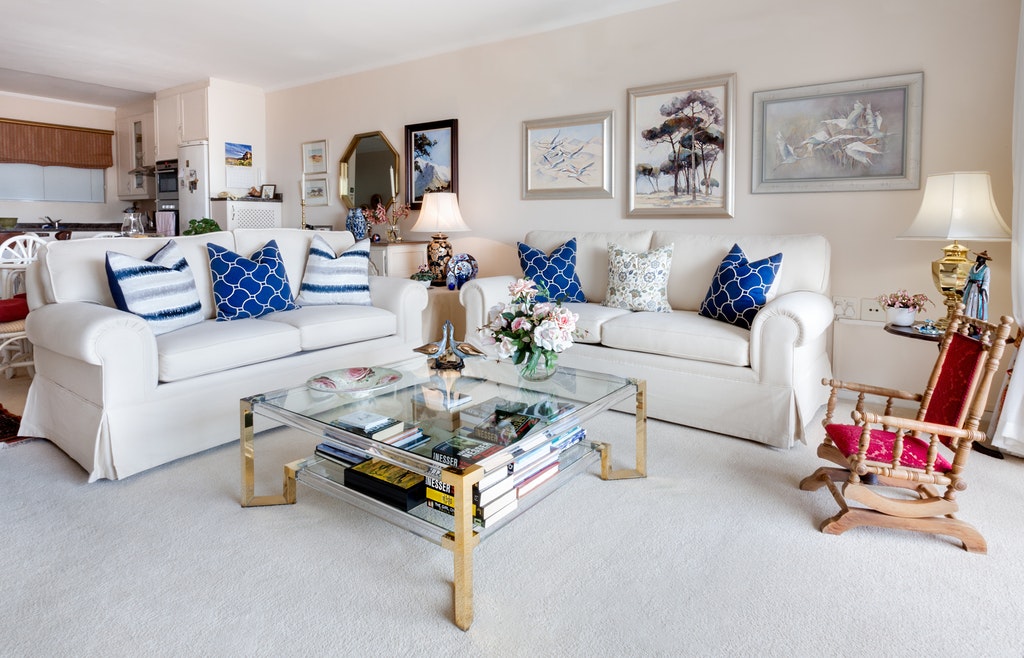 Autumn canvas idea
A lifelike autumn tree printed on a small canvas captures the essence of autumn perfectly. Hanging it above your fireplace for seasonal wall decor is a perfect idea.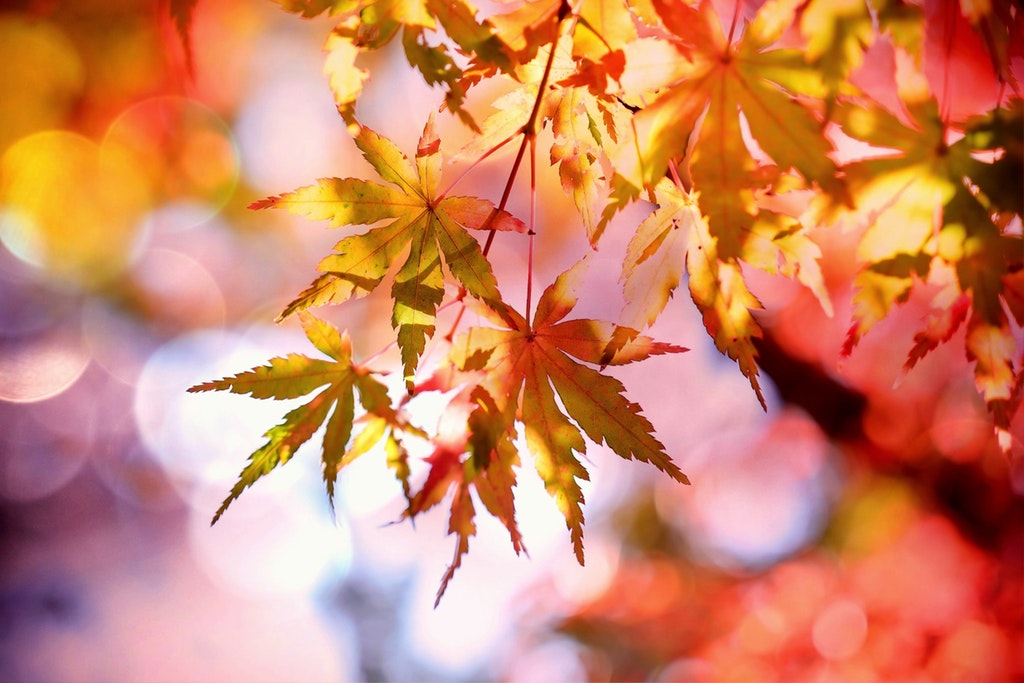 Frames do a lot more
Simple framing of the canvases without any detailed artwork is also an option to give a ravishing look to your wall. Go for some charming metal and wooden framework for the canvases. Place them on a part of the wall in a puzzle-like layout with a gap.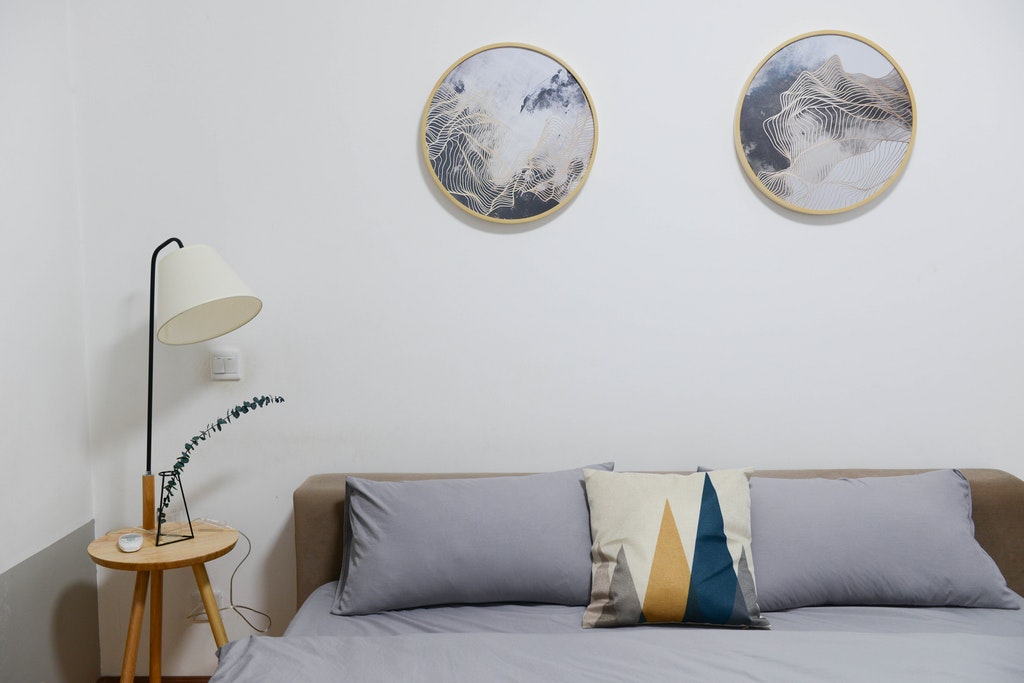 Entrances have to be everything
Create a gallery of canvas prints for your home entrance to welcome every visitor. Use pictures of your family and special moments to design a collage of canvas prints. Or you can print inspiring quotes on canvas to uplift everyone who enters your home.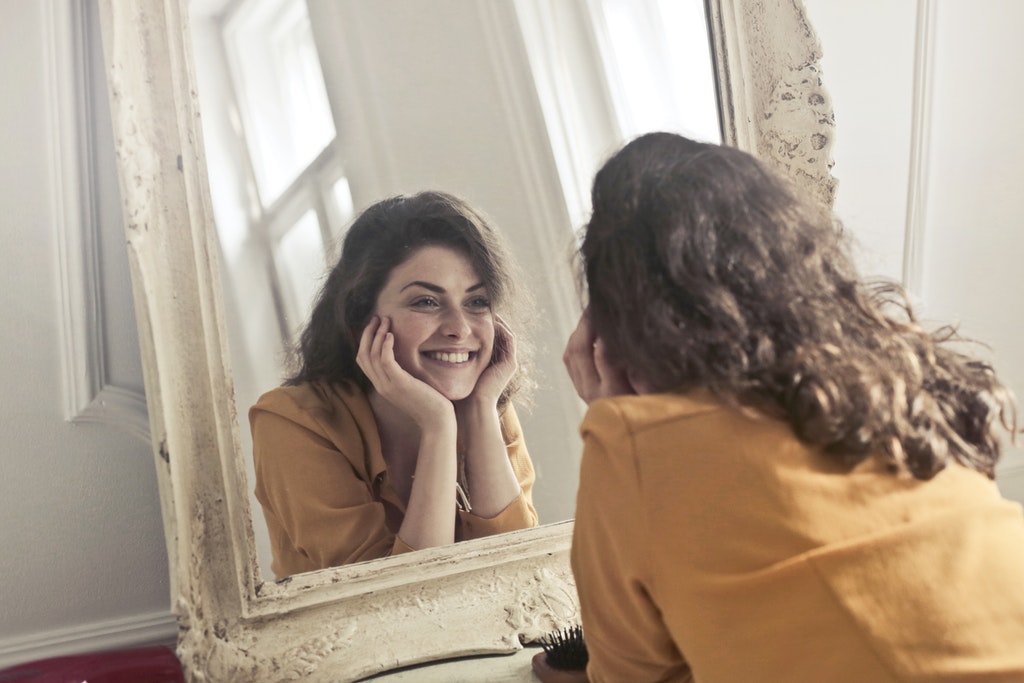 Choose varieties of pastels
Pastel colours evoke a sense of relaxation and peacefulness. Integrating them into your home decor can also create a similar feeling.
Get abstract pastel prints on canvas for your dining or living room. The soft and calm colour hues will bring a touch of elegance and grace.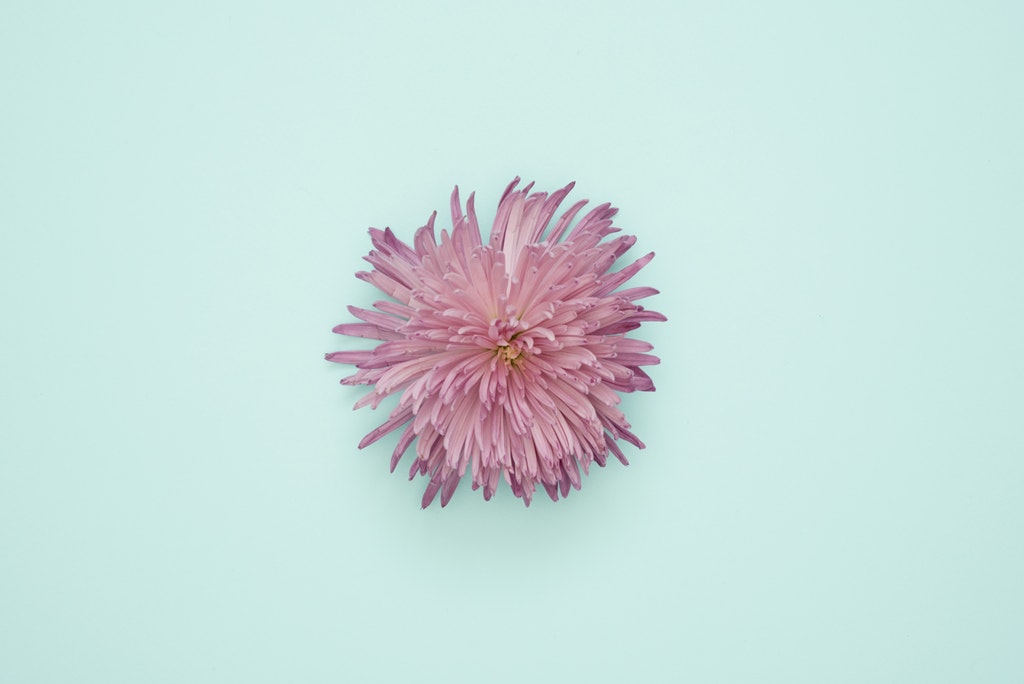 Motif canvas
Design a motif canvas with intricate and graceful floral patterns. Choose soft pastel colours for a delicate touch, or go bold with vibrant blooms to add a statement piece to your living room or bedroom.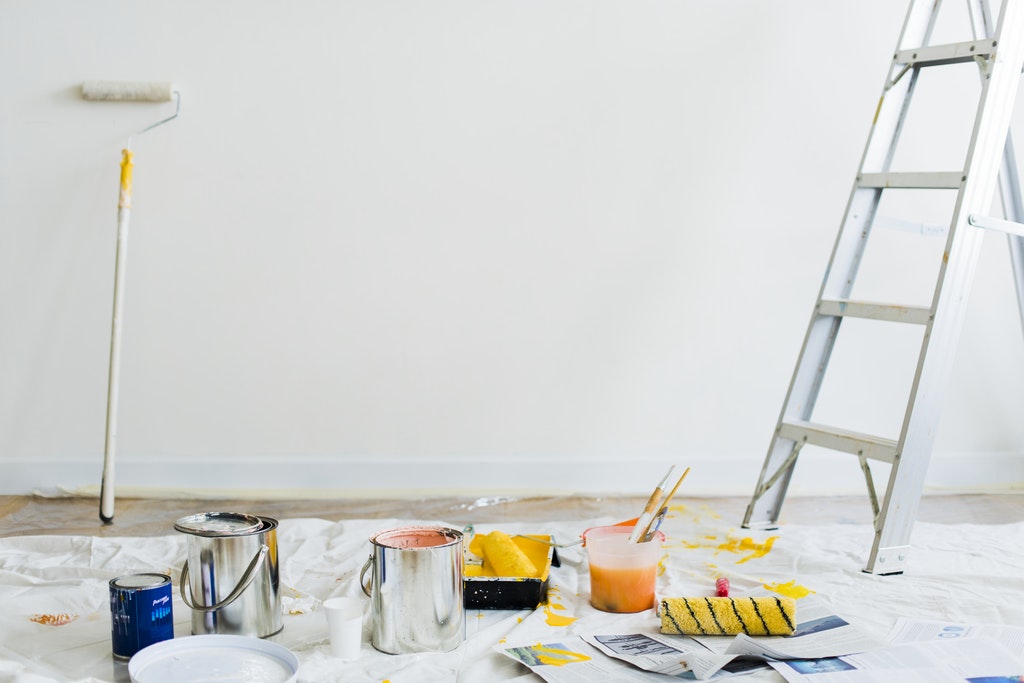 Just scheme a little
Scheme a canvas with contemporary and trendy colours like greys, blacks, and pops of metallics. Incorporate cityscape motifs or modern abstract designs to add a touch of urban sophistication to your workspace.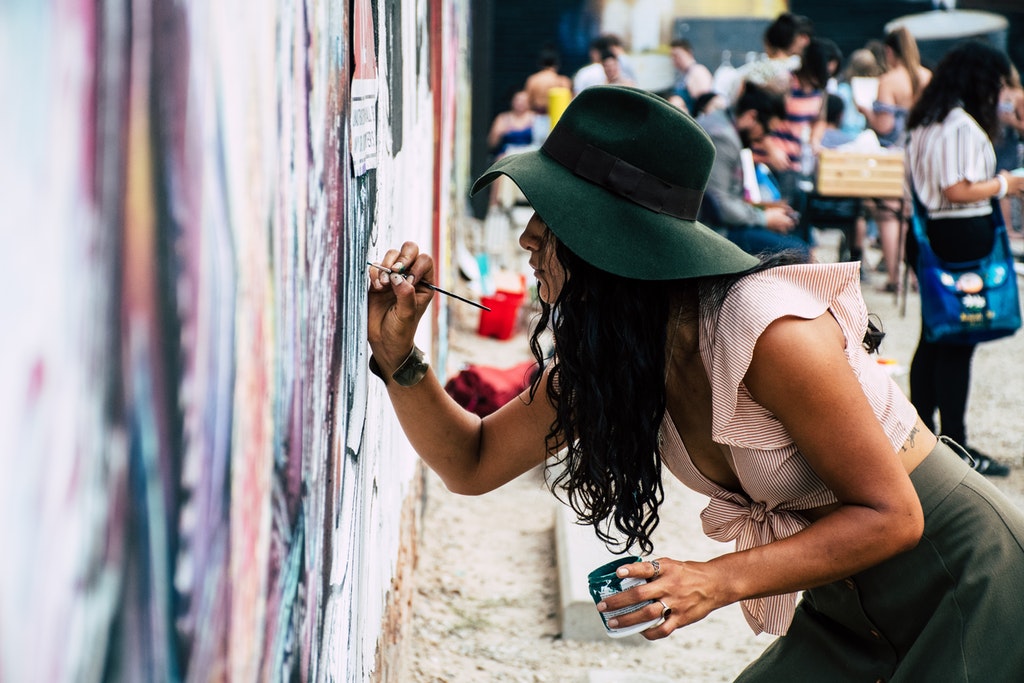 Brush strokes
Combine dynamic brush strokes using hints of gold and silver tones. Or splatter random strokes with pastel colours. Finish the look with an elaborate frame for a whimsical appeal.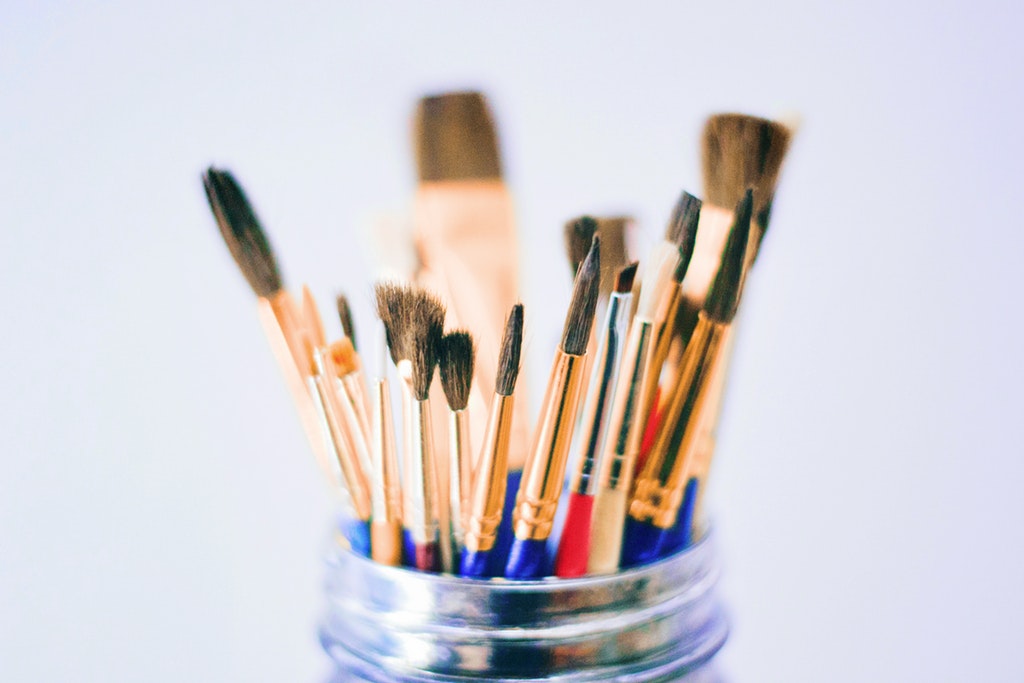 Makes your nightlife better
For the night gazers, create a captivating ambience by arranging cityscape pictures in a panoramic canvas print style. The dark pictures with twinkling lights of the city will take you to a nocturnal world. Pair the artwork with modern and sleek furniture to complete the look.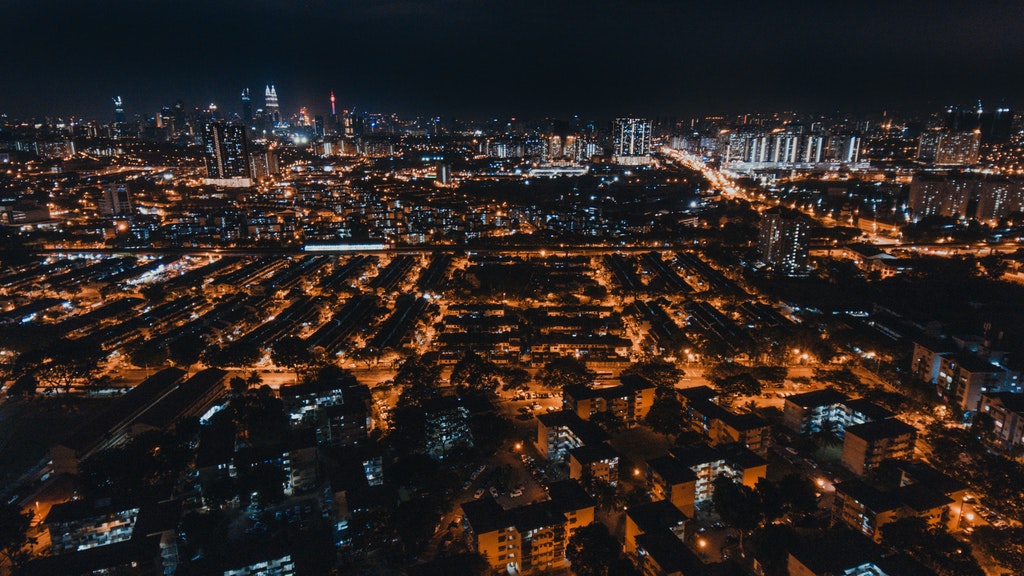 Nature's side
Choose a mini canvas for your side tables with a colourful floral display on a plain background. Place natural elements such as stones, seashells, dried flowers or a small succulent plant to keep the decor exquisite.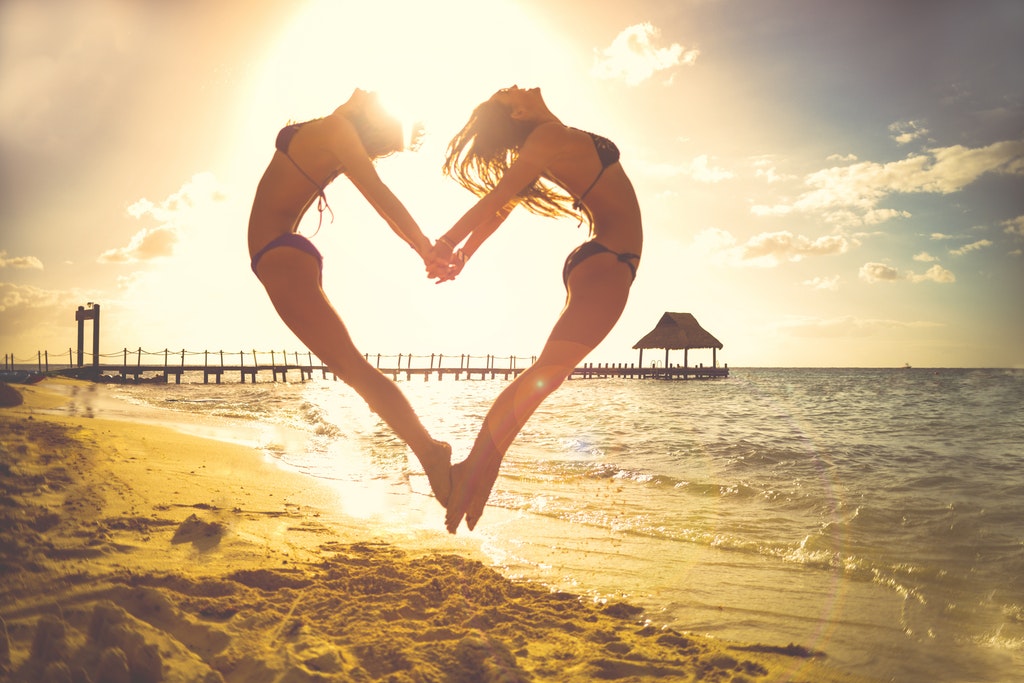 Boyish desires
Boys are usually reluctant about adding too many decor elements in their room. They are simply content with a minimal or casual environment. But, of course, a little creativity can enhance the room's look.
For example, boys are usually in awe of space and the universe. Use this as an opportunity and hang space-themed canvas prints in large size on the wall behind their bed. Or group different canvas prints in varying sizes and create a gallery wall.
Boys are also very fond of sports. Therefore, framed canvases for their room can display their favourite player, jersey, or autographed ball.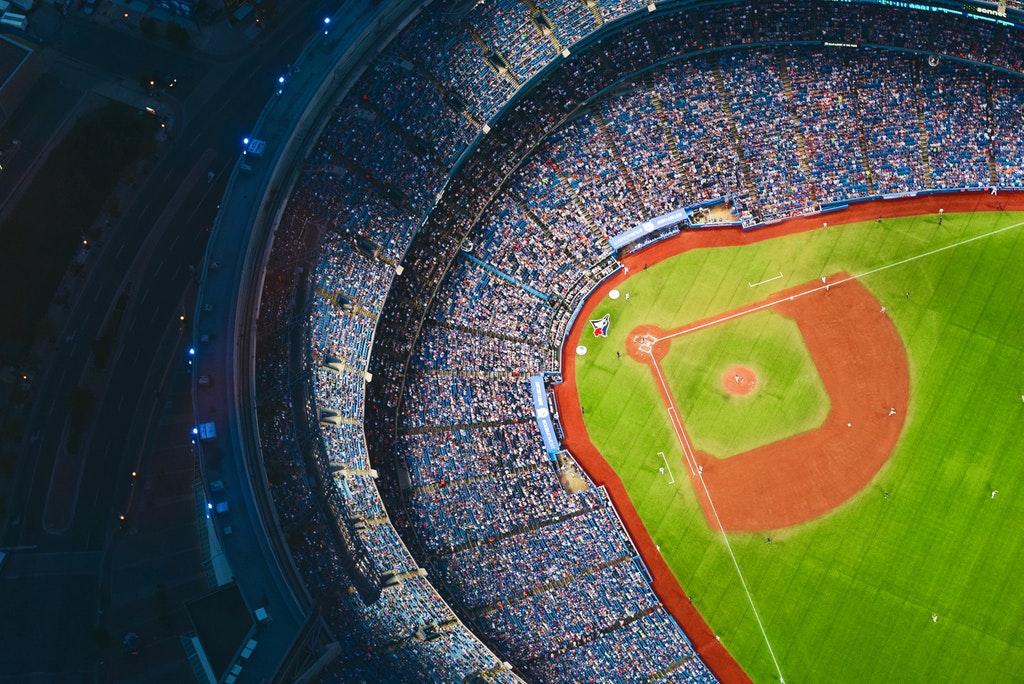 Stay wise with your budget
Instead of exclusive canvas artwork, try budget-friendly pieces from thrift shops. Or, go with the DIY option and frame your favourite print by investing in ready-made frames available at your local hardware shop. Just make sure to choose colours for frames that complement your house decor.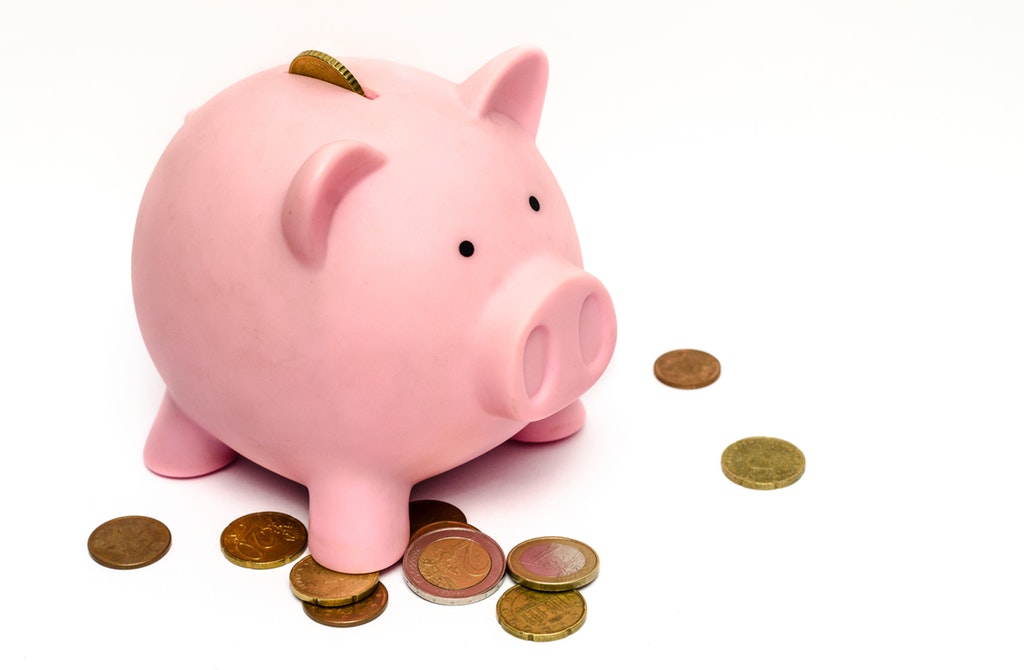 Small measured boxes and variant hues
Pixelated patterns with vibrant hues create a captivating appearance. Make a grid of small square-shaped canvases to create a pattern. Make sure to properly measure the squares and use different colour hues. Pastels are generally the ideal choice. This will not only add a touch of artistic elegance to your space but also infuse it with a soothing and harmonious ambience.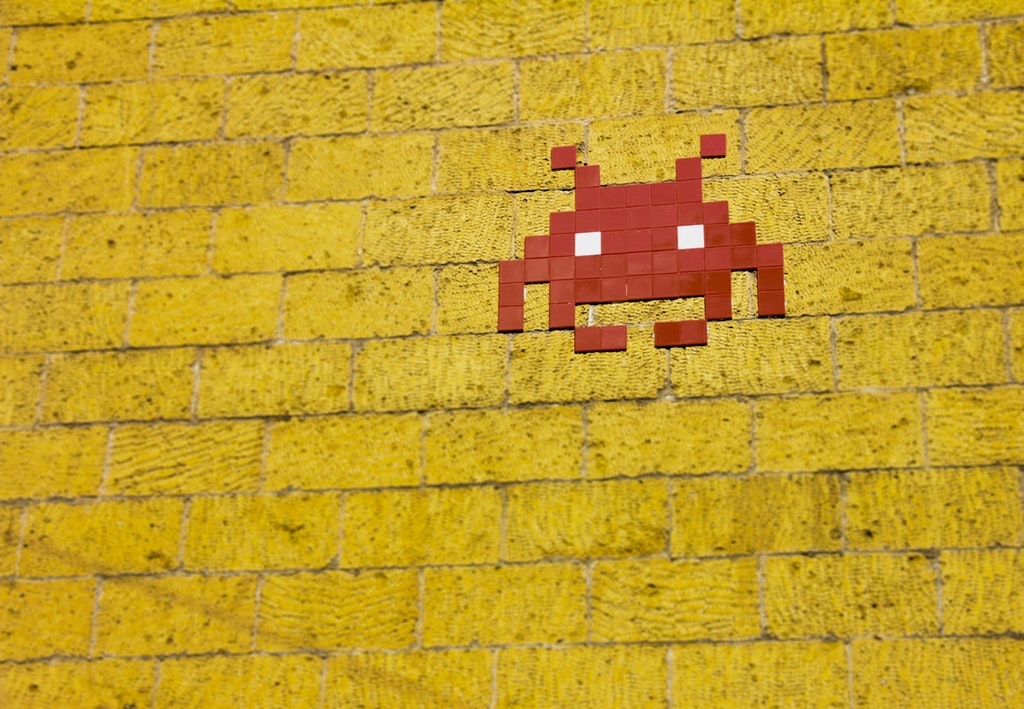 Nursery room canvas
Transform your little one's room with wall decals and animal-themed canvas prints. The creative touch will spark the child's imagination as they climb each milestone of their life. Go for a light-coloured palette to create a soothing and nurturing environment.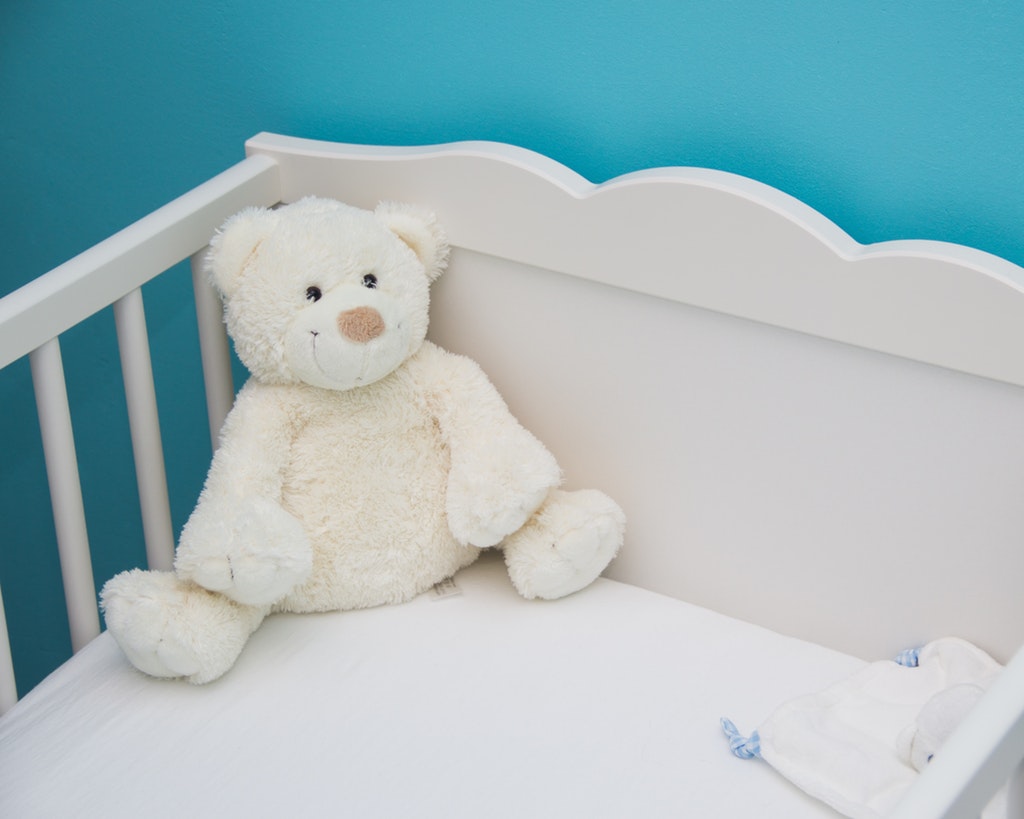 Striking backgrounds are a thing
You may hesitate to hang a canvas on a bold-coloured background or a busy printed wallpaper. However, the right canvas picture will not clash with the backdrop. Instead, it will create an intriguing and dynamic display, drawing attention to both the artwork and the daring backdrop. Just choose large-sized canvas prints or have your favourite motivational quote printed for a harmonious effect.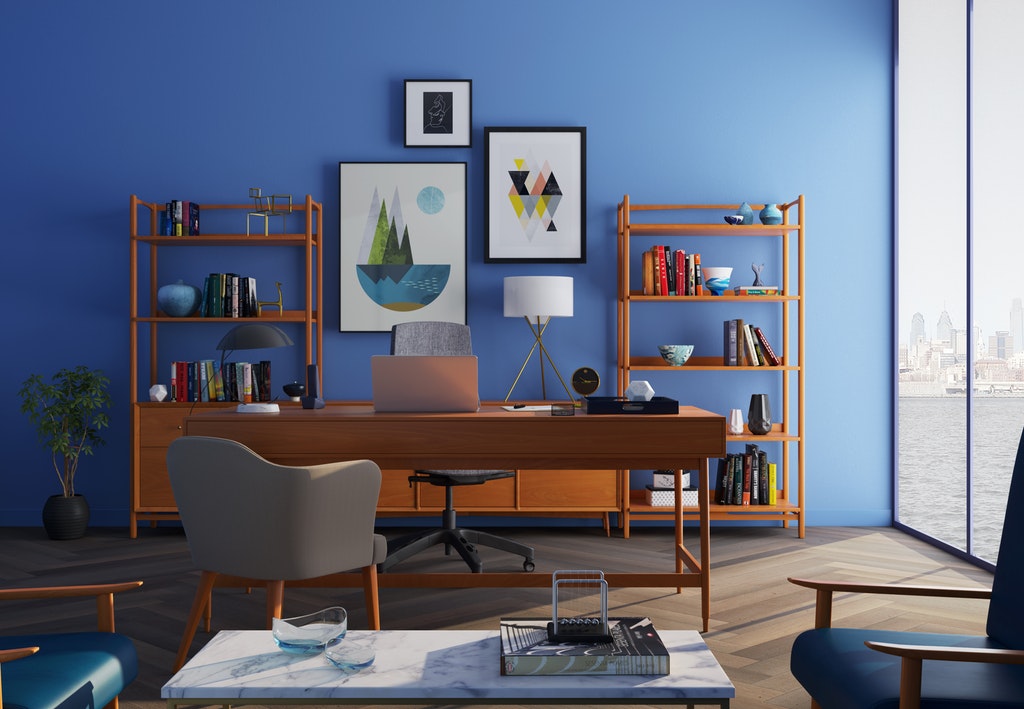 Lighten up the mood and room
Lights play a key role in modifying your mood and elevating the appearance of your living space. Install adjustable spotlights or wall scones to highlight the artwork and create a gallery-like ambience. Experiment with different light tones to determine the one that makes your canvas shine.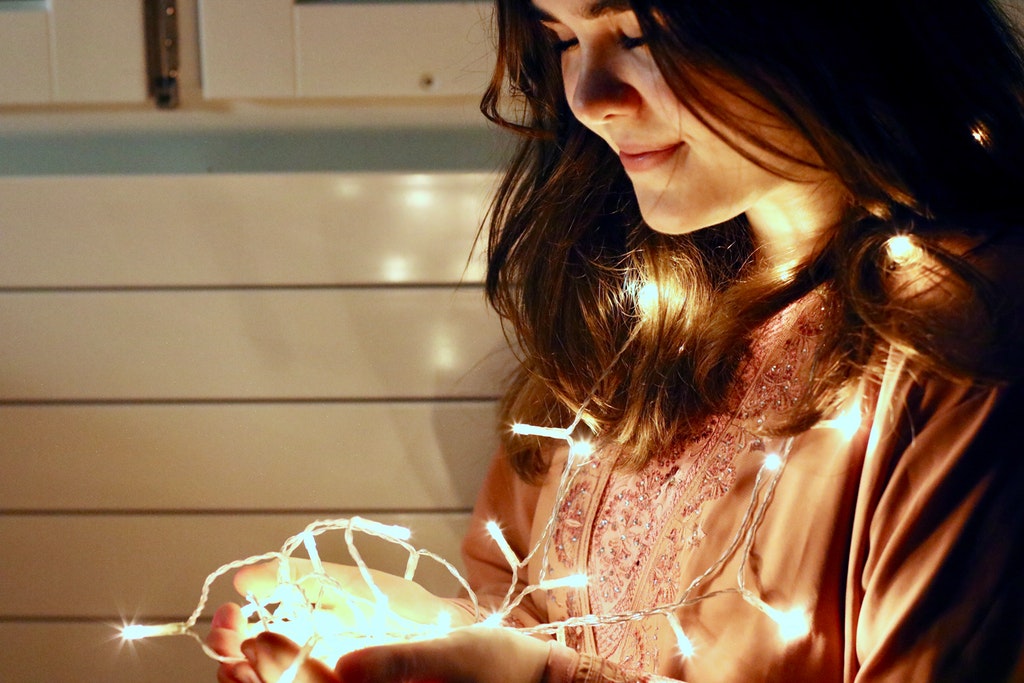 Merging colours
Half and half are also a design ingredient for canvases. Just paint your canvas with a striking colour like hot red or deep blue. Then paint half of it with metallics and merge the colours in a gradient or fade style.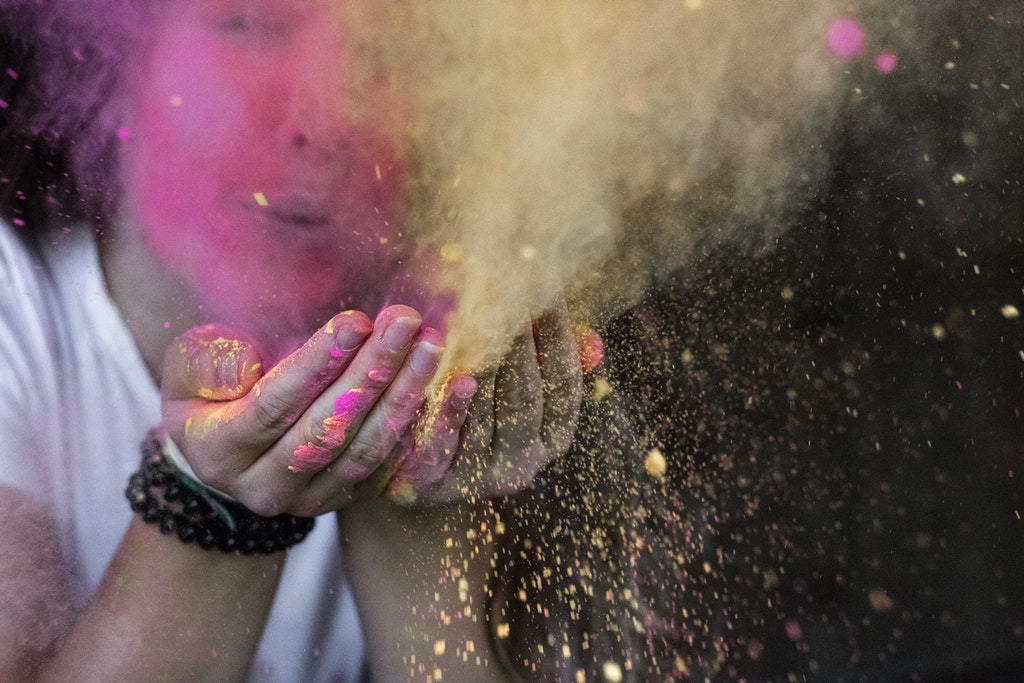 Pinwheel with a diverted centre
Add a touch of whimsy to your home decor with pinwheel-inspired canvas prints featuring diverted centres. These eye-catching artworks will inject a playful and dynamic element into any room. The swirling patterns and captivating design will become a focal point of your space and a great conversation starter.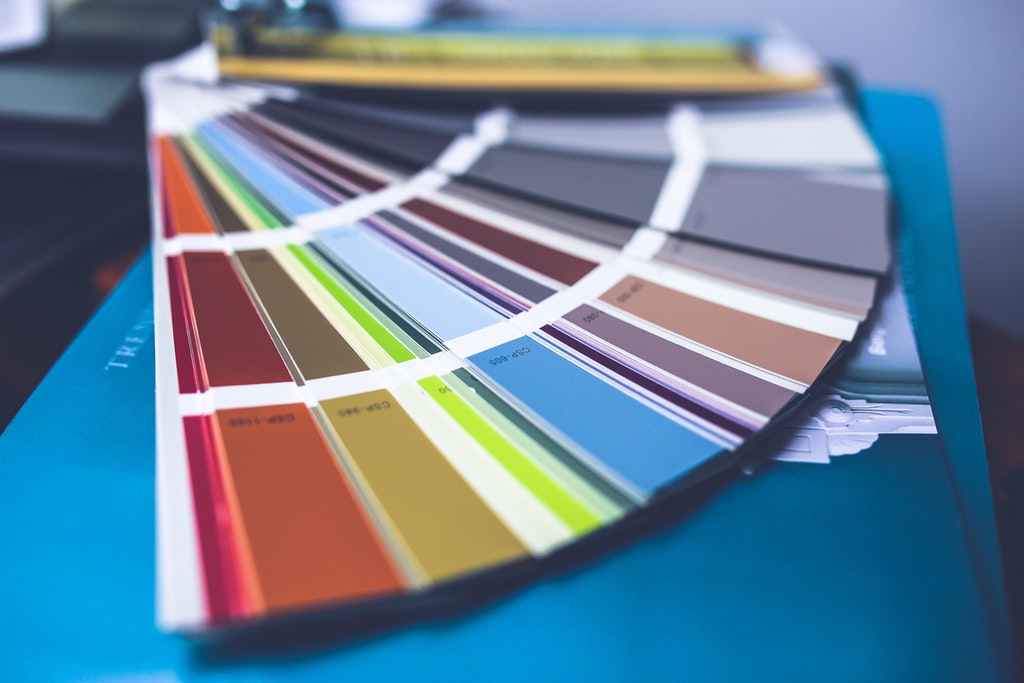 Start with simple
Sometimes, less is more when it comes to artwork for the wall. There is no need for vibrancy in every wall hanging. You can still achieve the desired aesthetics by going for muted colours and thought-provoking drawings.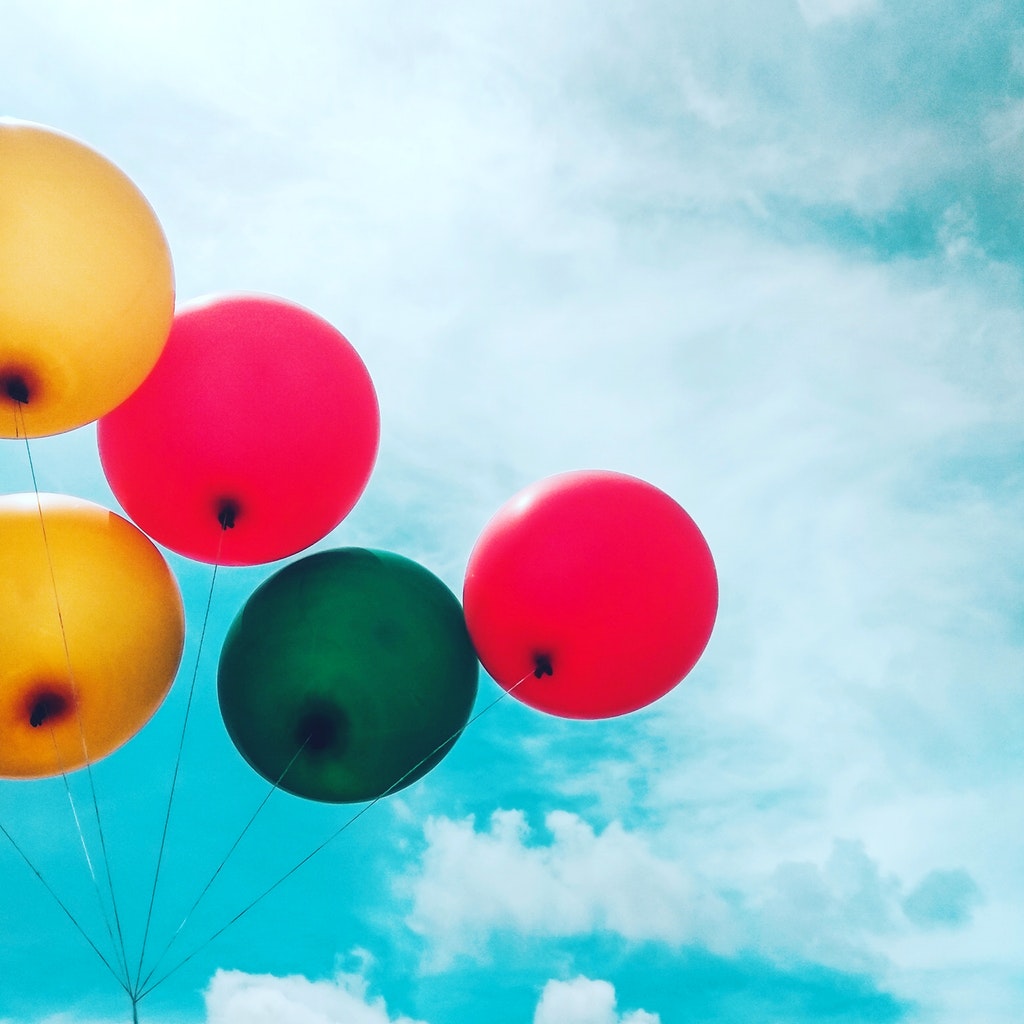 Hand paint your canvases
Hand-paint your initials or an inspiring quote on a regular drawing paper. Get in touch with a professional canvas print company and have it transferred onto high-quality canvas material. They will also frame the drawing so you can hang them effortlessly on the wall of your choice. Just be considerate about the background to ensure they don't clash with other decorative pieces.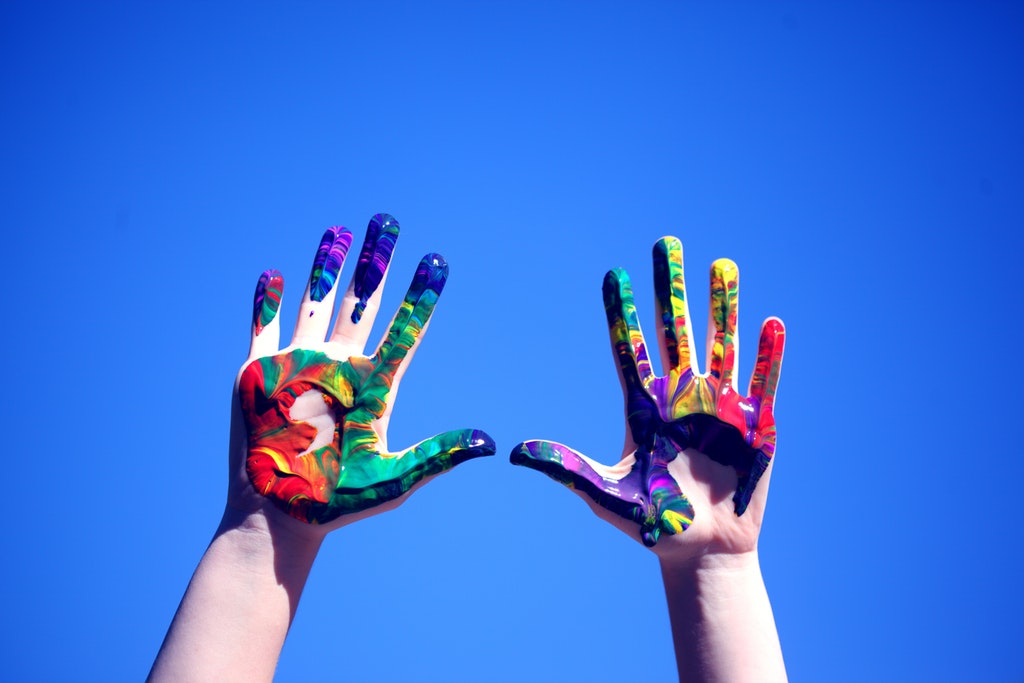 Give it an effortless look
Achieve a laid-back look with abstract prints in muted colours. Pair the prints with natural materials and cosy textured linen for a soothing atmosphere. Also, make sure to avoid cluttered spaces around the canvas print.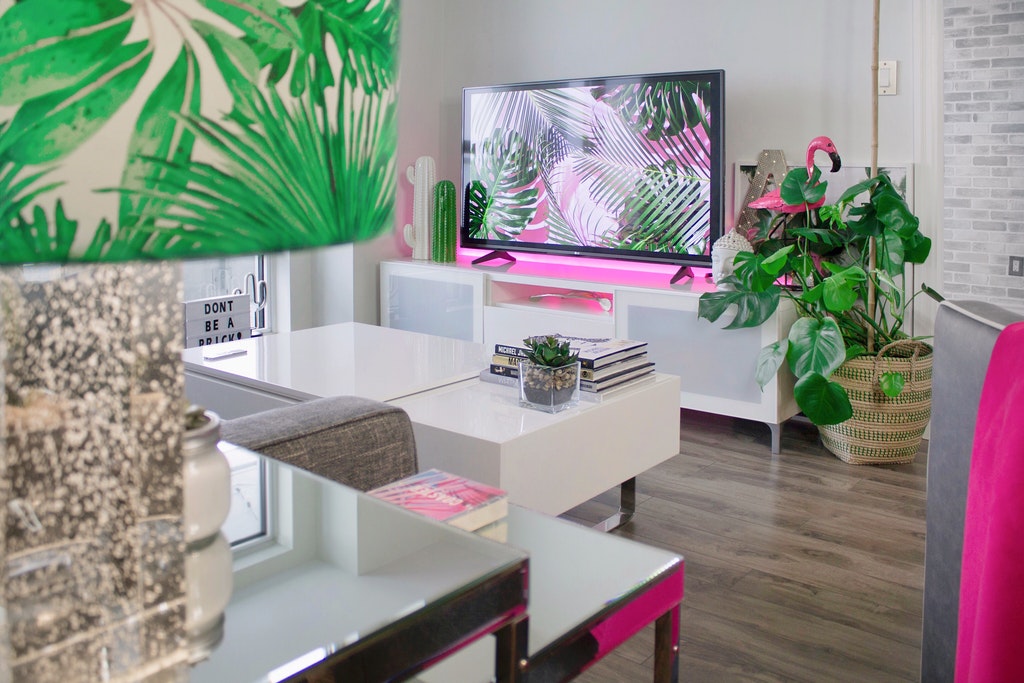 Easy-going with spray paints
Spray paints and graffiti-inspired art is another way to liven up the decor. You can also use stencils for a structured approach to the art. This type of artwork is usually created spontaneously and will be a one-of-a-kind statement piece for your home.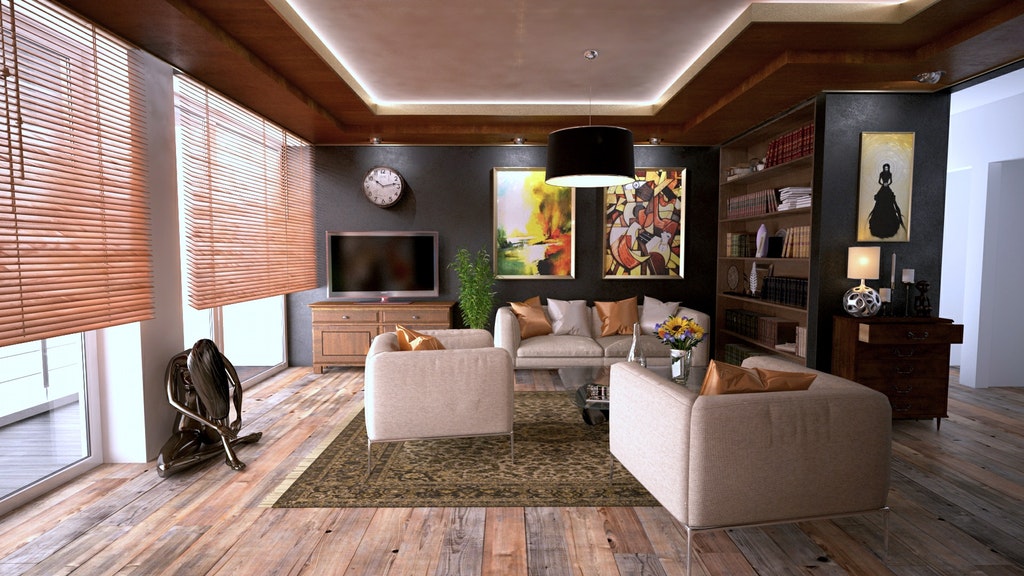 Ombre effect
Paint a canvas in an ombre style with a natural transition of colour from dark to light. This will create a sophisticated and mesmerising visual appearance for your serene bedroom.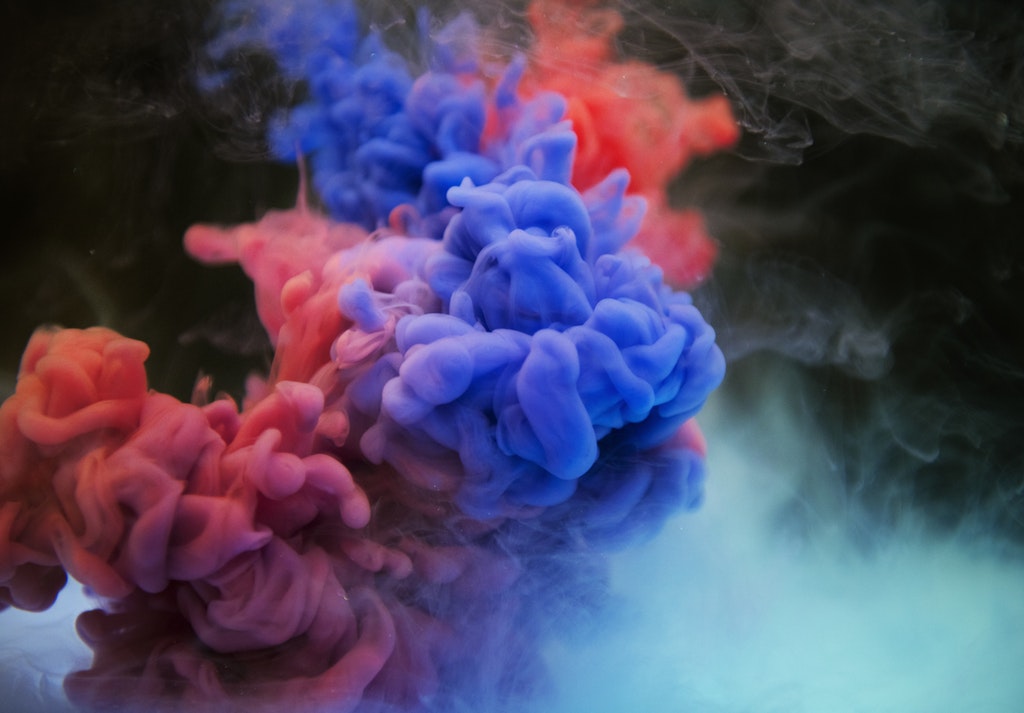 Canvas hacks for your guest room
Welcome your guests with masterpieces that evoke feelings of homeliness and leave a lasting impression of your hospitality as well. And while you should add a bit of personal touch, avoid hanging photographs of your family in the guest room. Instead, seek out artwork that brings out a sense of wanderlust or features uplifting quotes. Complete the bedroom with comfortable bed linen in soft colours.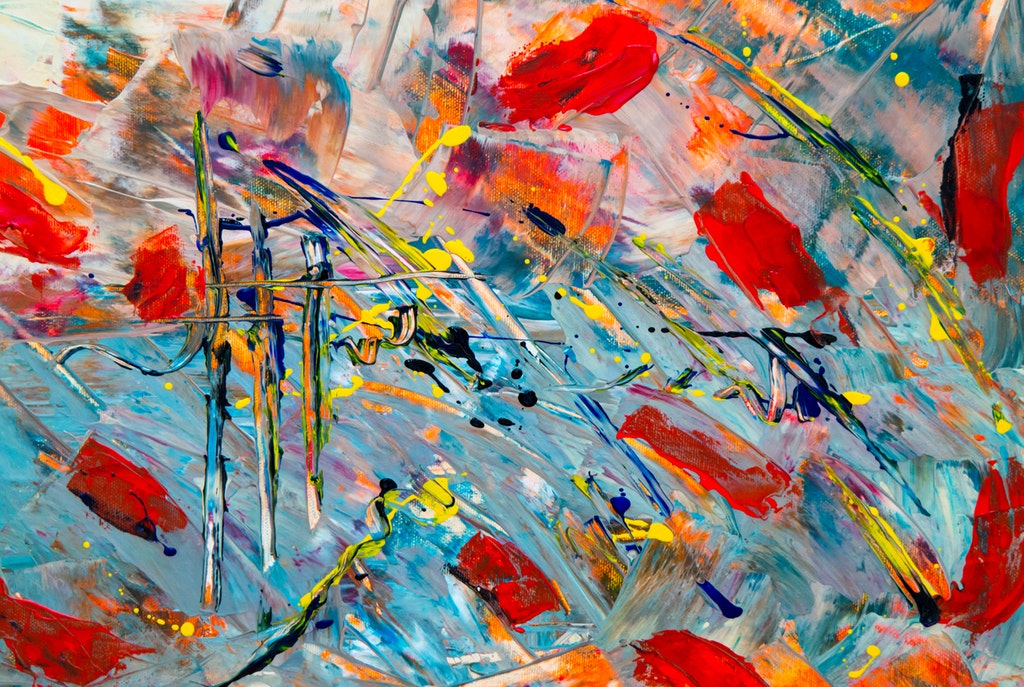 Whites are all grace
Canvases don't have to be all dripped in colours. You can also go for an all-white canvas with a simple illustration in black. Have your canvas gallery wrapped for a classic appearance.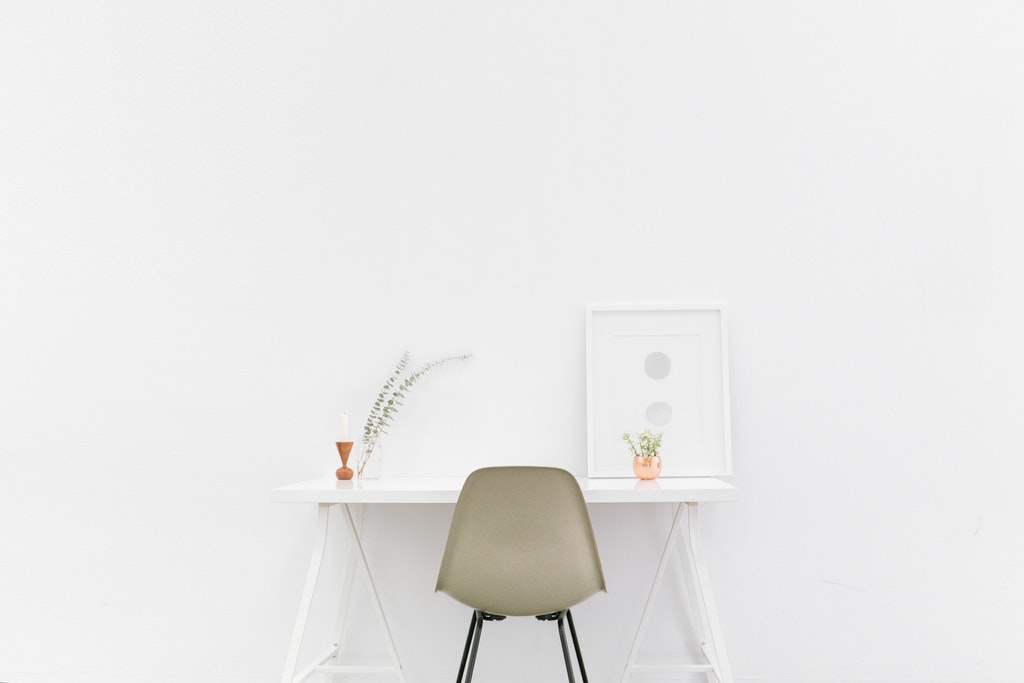 Re-use for DIY canvases
Aim for sustainability by repurposing old canvas frames. Just put a fresh coat of paint on your used canvas material and integrate a touch of creativity for a unique charisma.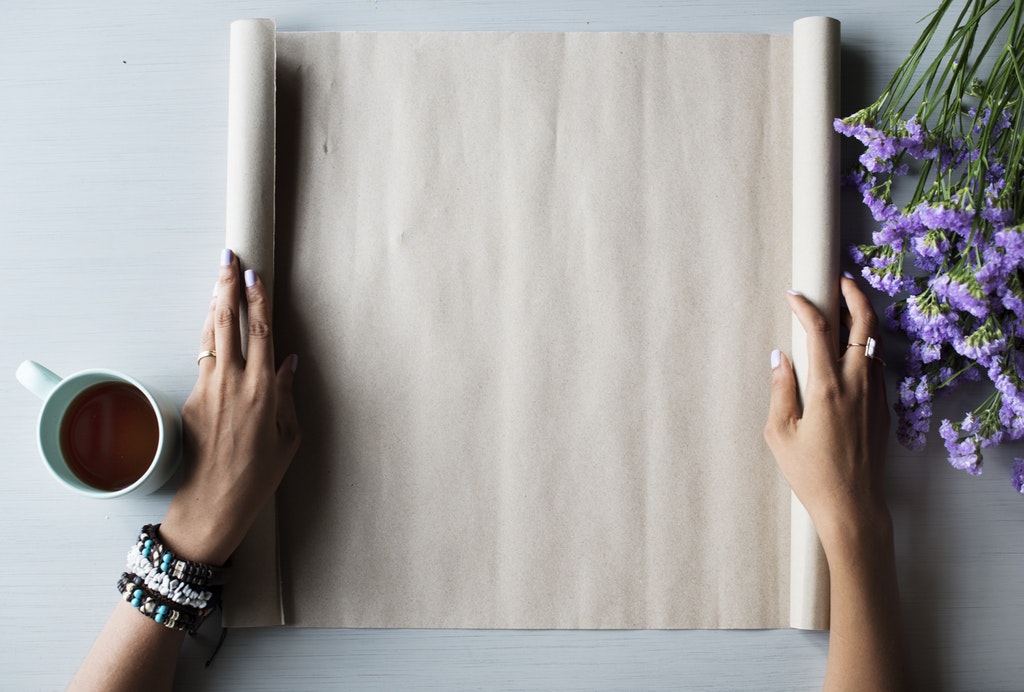 Striking colours
Infuse a burst of energy by showcasing bold-coloured canvas prints in your living space. Choose contrasting colours, such as fiery reds with cool blues or vibrant yellows with deep greens, for a hint of excitement in your decor.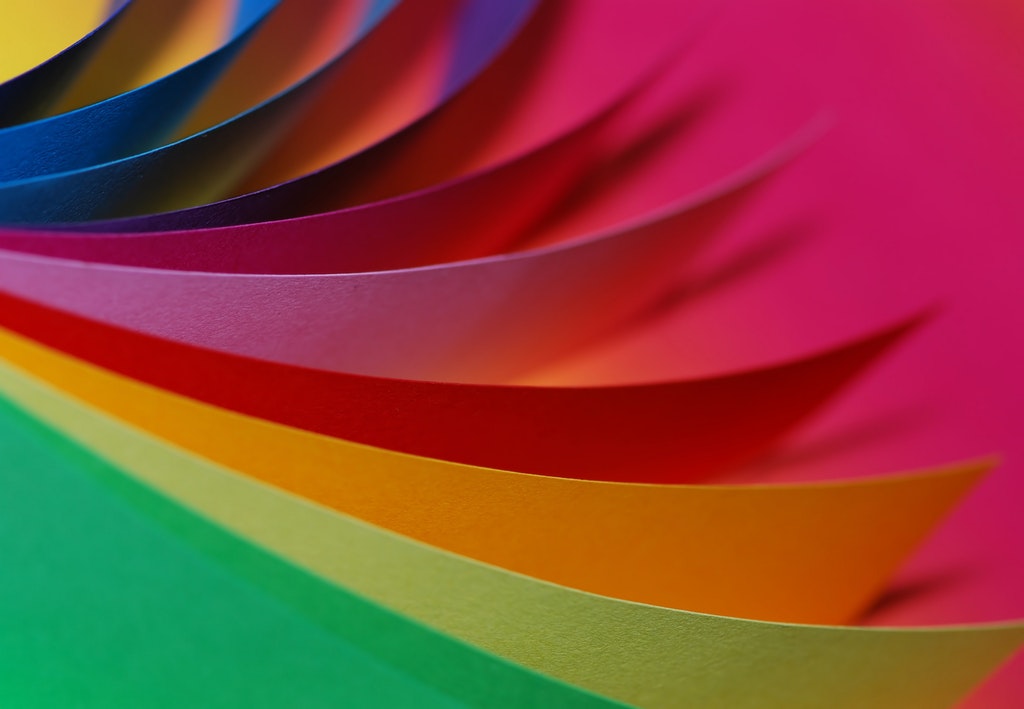 Go easy
Embrace a carefree approach for your canvas print by choosing illustrations that resonate with your emotions and personality. For example, a picture of a sunset over a beach depicts peace and tranquillity. Such photographs remind the viewers to take a pause and enjoy the beauty surrounding us.
Another canvas print inspiration is the speech bubble or talking cloud on a bold colour background. The playful design will inspire imagination and initiate conversations. Perfect for children's rooms, reading nooks, or a home office station.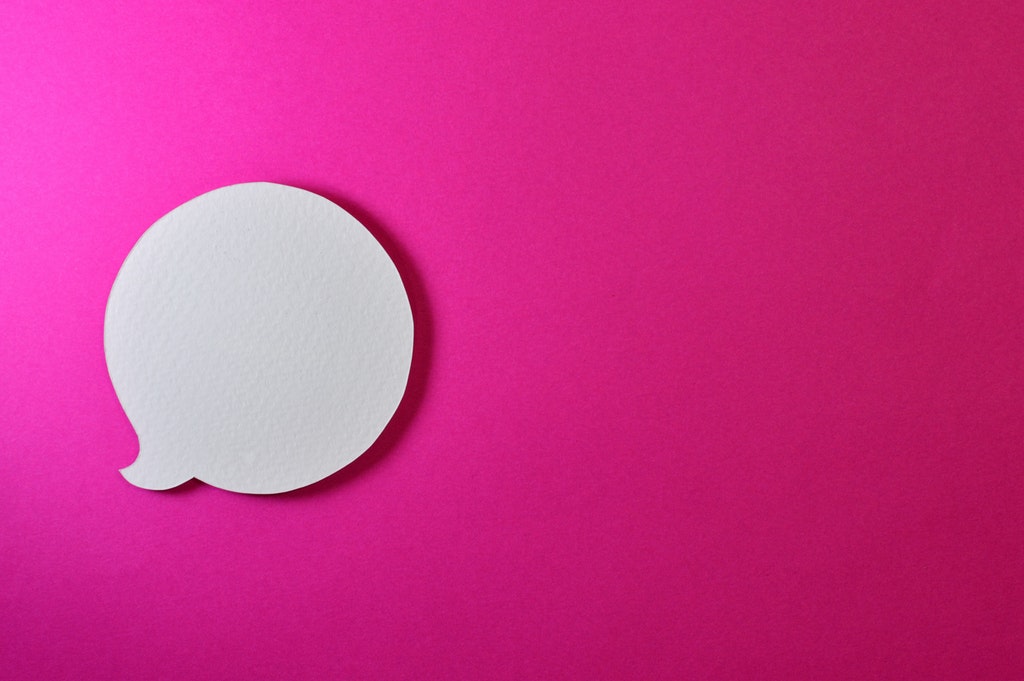 Straightforward art
Go for a clean and minimalistic composition with bold lines and geometrical shapes. But don't clutter the picture with too many designs. Instead, create a focal design for just the right touch of sophistication.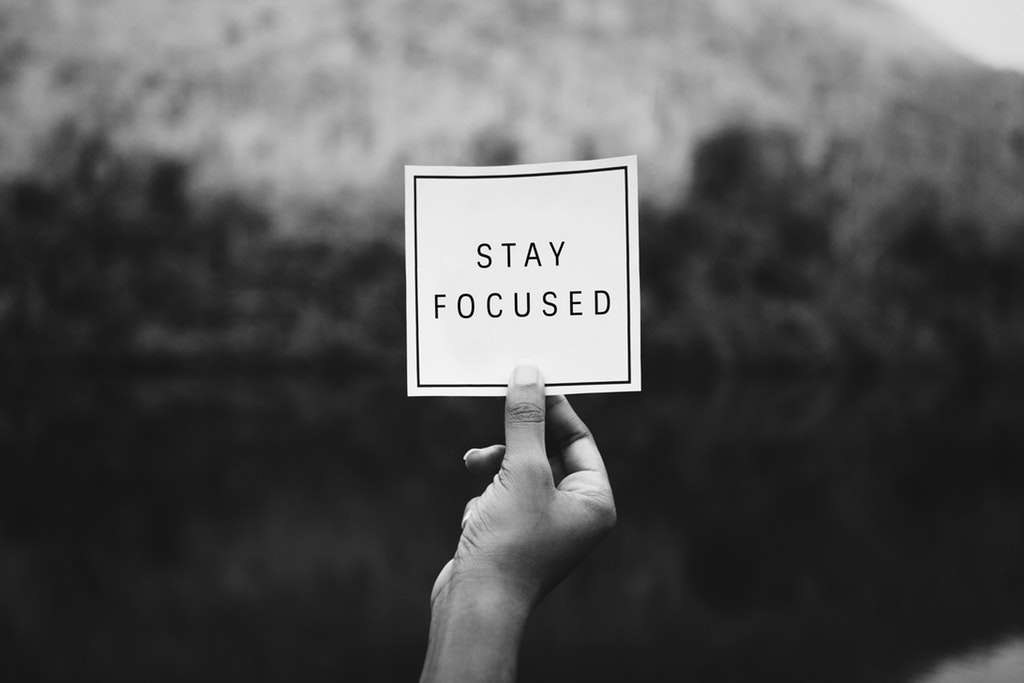 Frame it!
Choosing a frame for your canvas print can be tricky as they are available in varying sizes, dimensions, colours, and materials. However, the end choice depends on your needs and preference. Commonly, frames tend to give a more formal appearance and are more suitable for a living room or a master bedroom.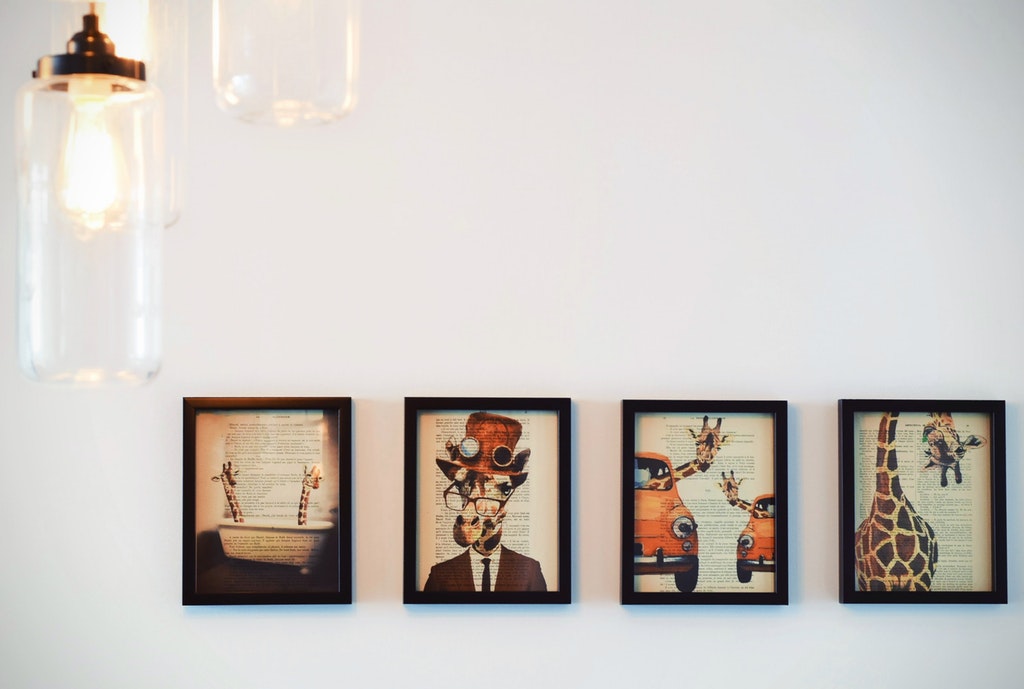 Home Gallery
Another way to integrate a collage style into your home is with a gallery of pictures. If you have a knack for photography, why not transfer pictures from your smartphone onto canvas prints? Select at least six pictures for the collage effect. Hang them on any focal wall of the house and showcase your creativity.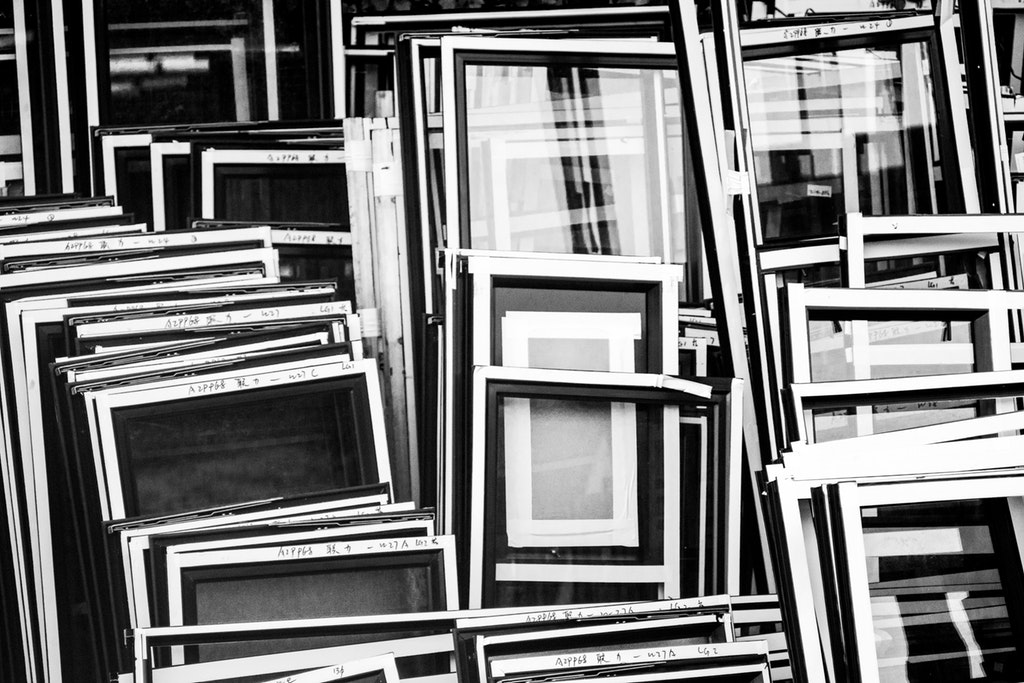 It's the game of blending and matching
Blend and match diverse styles and colours for a delightful fusion. Unleash your imagination and use an assortment of canvas prints to beautify your home. Blend them with different home decor elements to create a cohesive space.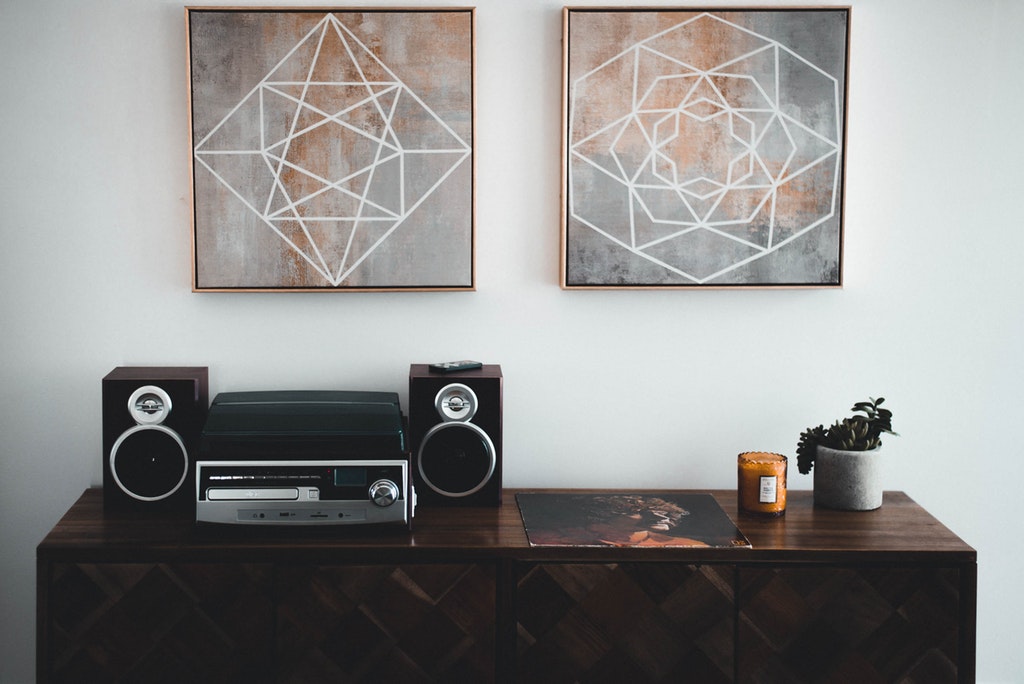 Add a little depth with canvas coating
Canvas prints are durable and generally last for years with minimal maintenance. However, for extra protection, we suggest adding a canvas coating to keep them resistant to humid, moisture, and harsh sunlight.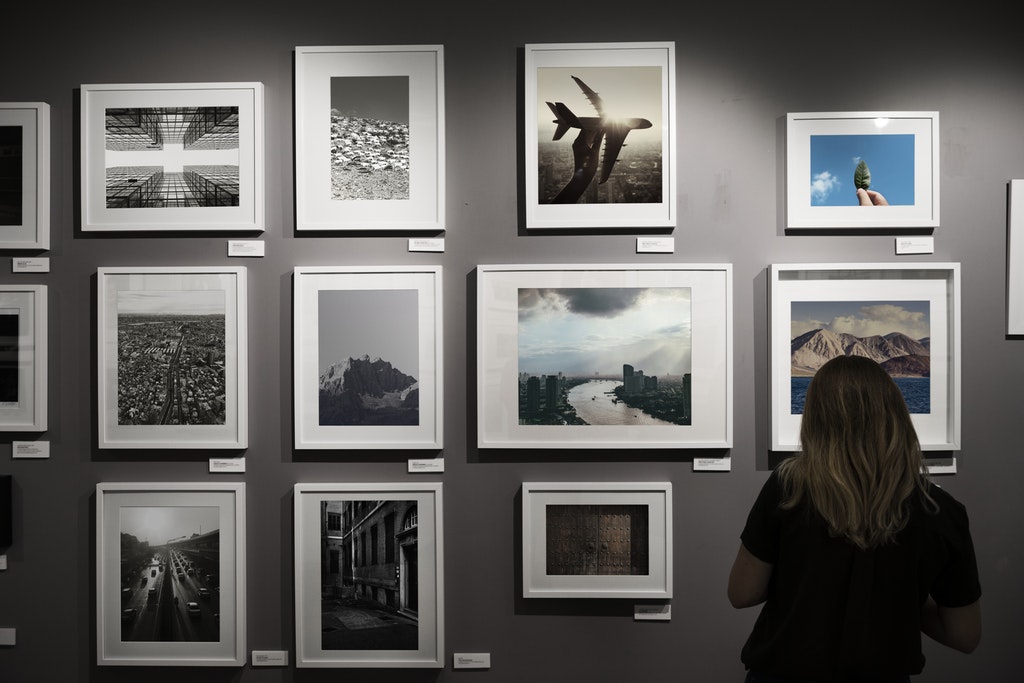 Canvas up your boring walls
We all have that one wall in our homes that is considered BORING. And mostly, these walls have an irregular shape, so you are unable to decorate them with your desired pieces. Well, don't worry; there is a way to rescue the wall with accent decor material.
For example, have a giant mural painted on canvas material and paste it on the wall. Paint according to the living space and your personal taste. For example, if you are looking for a child's room, a picture of their favourite superhero character will ignite their imagination. On the other hand, a floral or abstract theme is ideal for a hallway.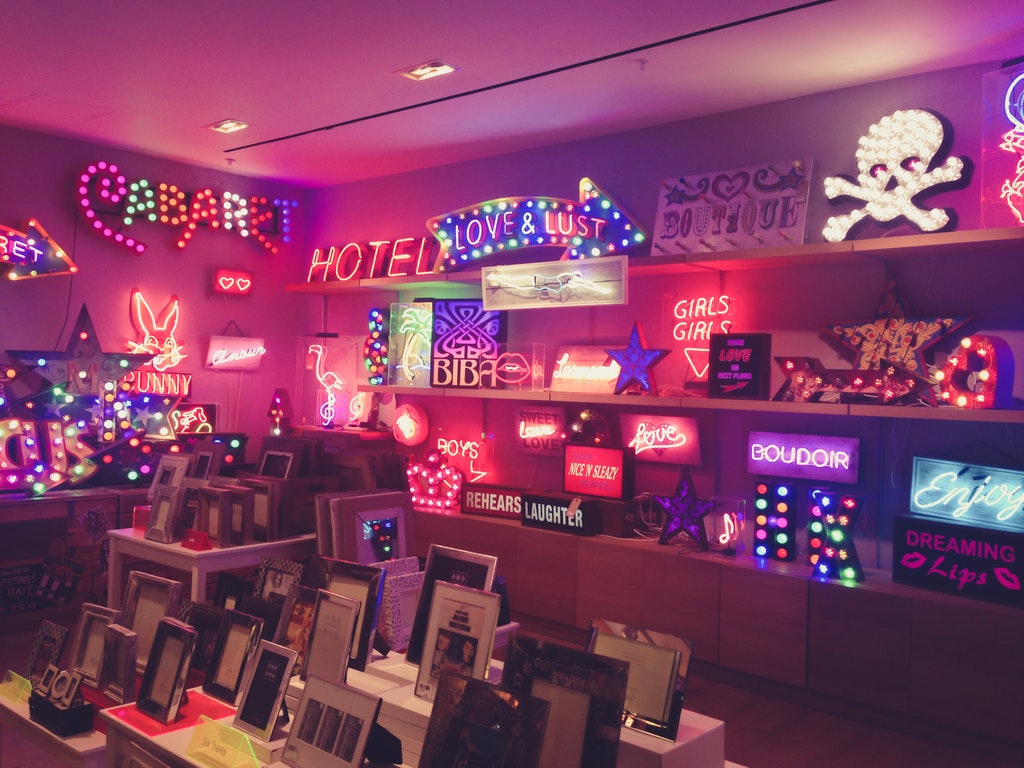 Canvases are important for an office outlook
Artwork for an office or a corporate space is quite a sensitive choice. An inappropriate one can turn your employees and clients off. Plus, a well-chosen canvas print can transform a bland workplace into a thriving hub.
One way to do this is to have notable works and achievements printed on canvas materials. You can showcase them on the walls, desks, and small shelves. Or choose motivational quotes to inspire the staff and visitors.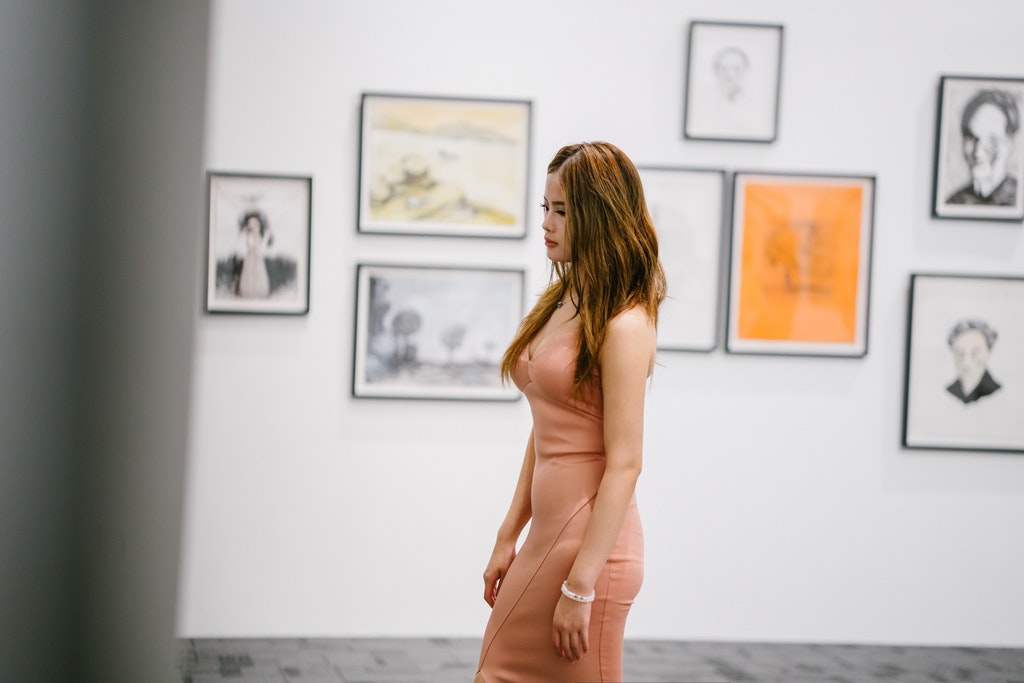 Don't neglect the stairways
Often overlooked, stairways hold immense potential to showcase your personal style and passions. From a gallery of family portraits to a large canvas print of landscapes, the decor possibilities are endless.
Storytelling canvases
Showcase your love for storytelling with canvases. Put up precious memories of your life on different canvases and arrange them to share a story. You can also use portraits of previous generations to cherish your heritage.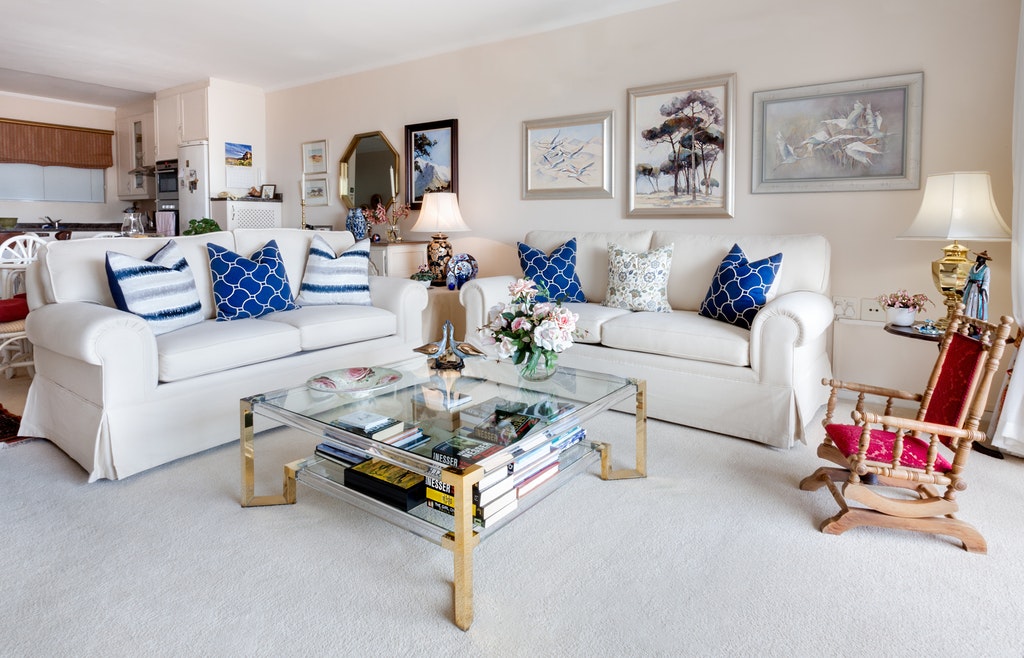 Garden colours
Plum and mustard yellow are the combinations you will never go wrong with. These striking colours are quite suitable for outdoor canvas prints.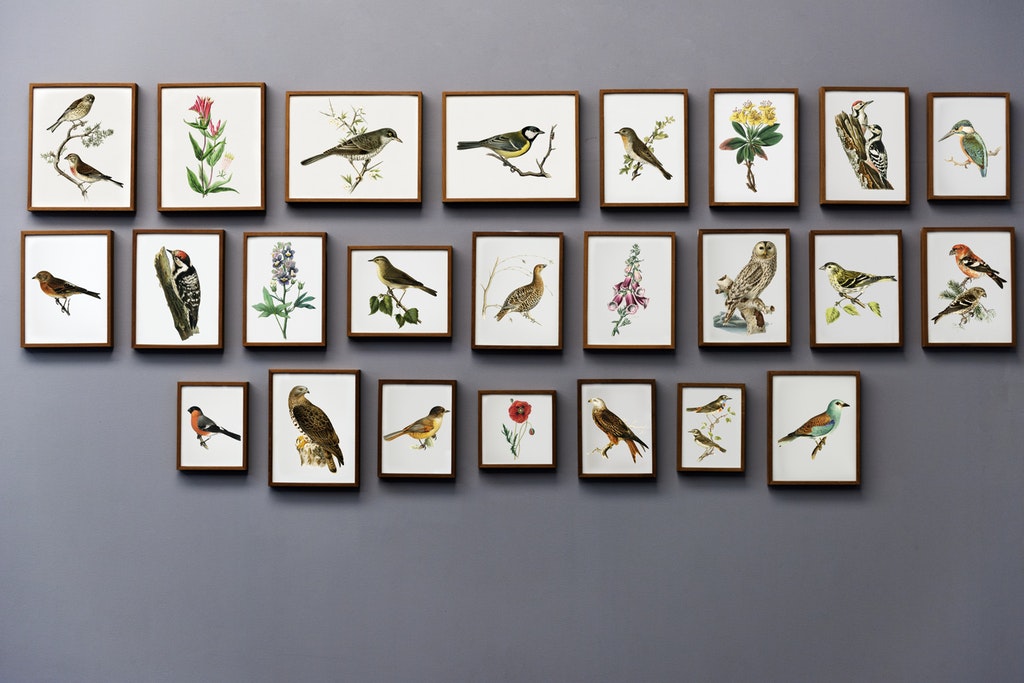 Lighten up your baby's room
Illuminate the holiday pictures in your baby's room by attaching fairy lights around the canvas frame. You can also light up your artwork by poking holes in your canvas with an awl from the back side. Then glue or tape small lights within these holes and watch them shine. This idea is perfect for a constellation, nighttime, and glittery view.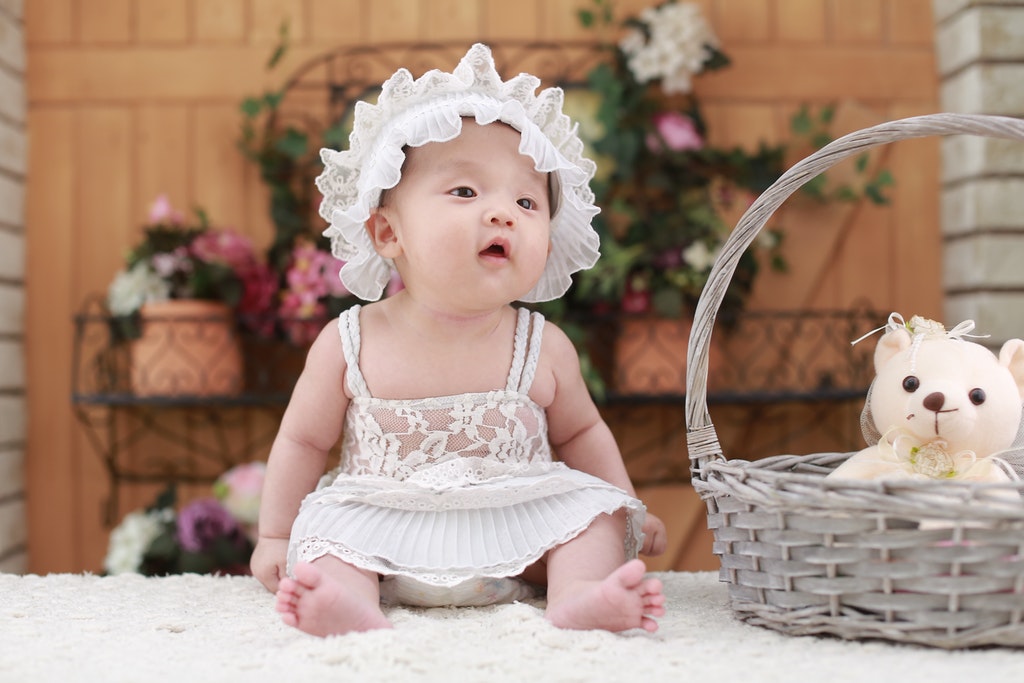 Food collages
Enhance the ambience of your kitchen and dining area by hanging large canvas prints of mouthwatering delicacies. Or have exotic food photographs on a split canvas print for your business, such as a bakery and cafe.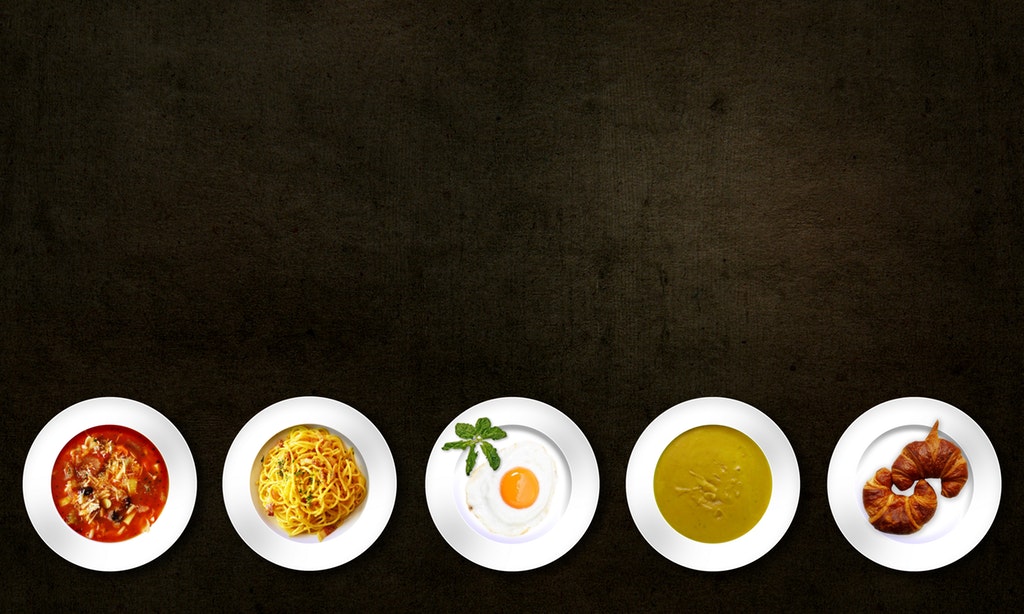 A perfect gift
In search of the perfect gift for your best friend? What can be more precious than your memories together? Craft a collage of your adventures and gift her the beautiful piece to hang on a wall. Surely, she will cherish the present and your friendship forever!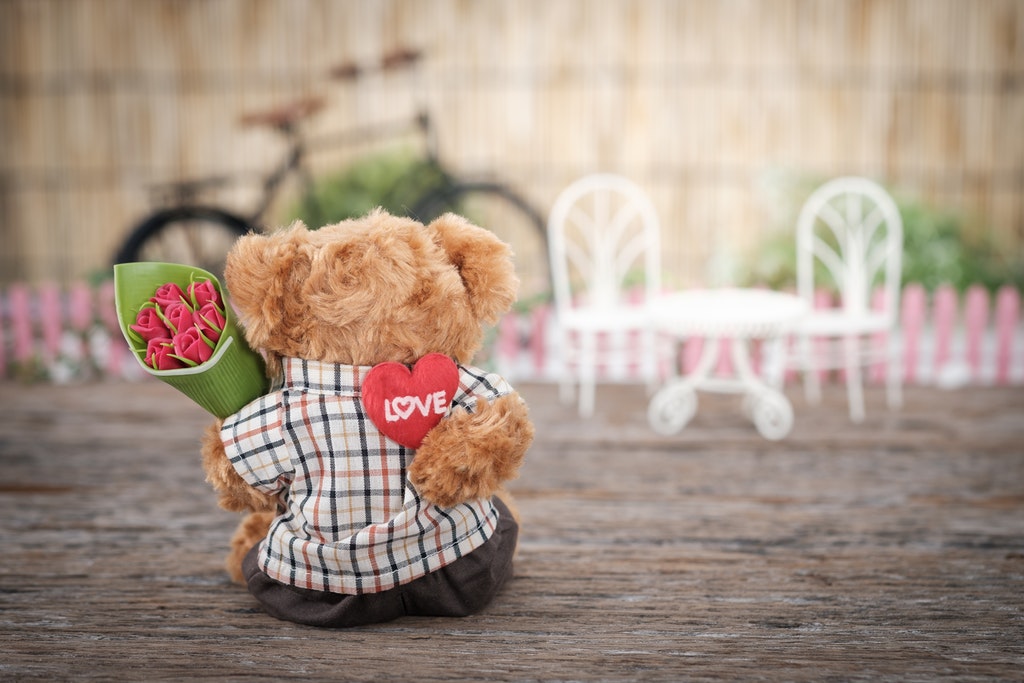 Paint it up with hands
Unlock your inner child and creativity by using your hands as paintbrushes. Blend and merge abstract shapeless elements that reflect your emotions and expressions.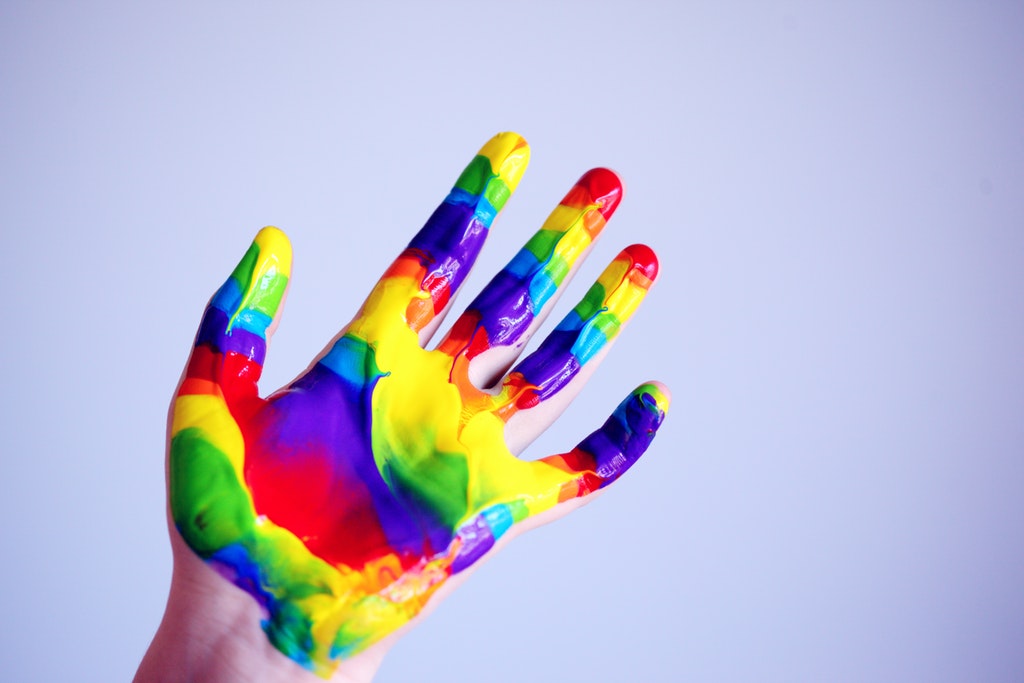 Crayon melts
Experiment with crayon melts on a canvas. Empty 2-3 packets of multi-coloured crayons and arrange them on the canvas material. Use a blow dryer or a hot torch to melt the crayons to create a blend of mesmerising drips and wax.
Don't forget to stretch the canvas onto bars so you can easily display the frame on a wall to show off your artistic flare.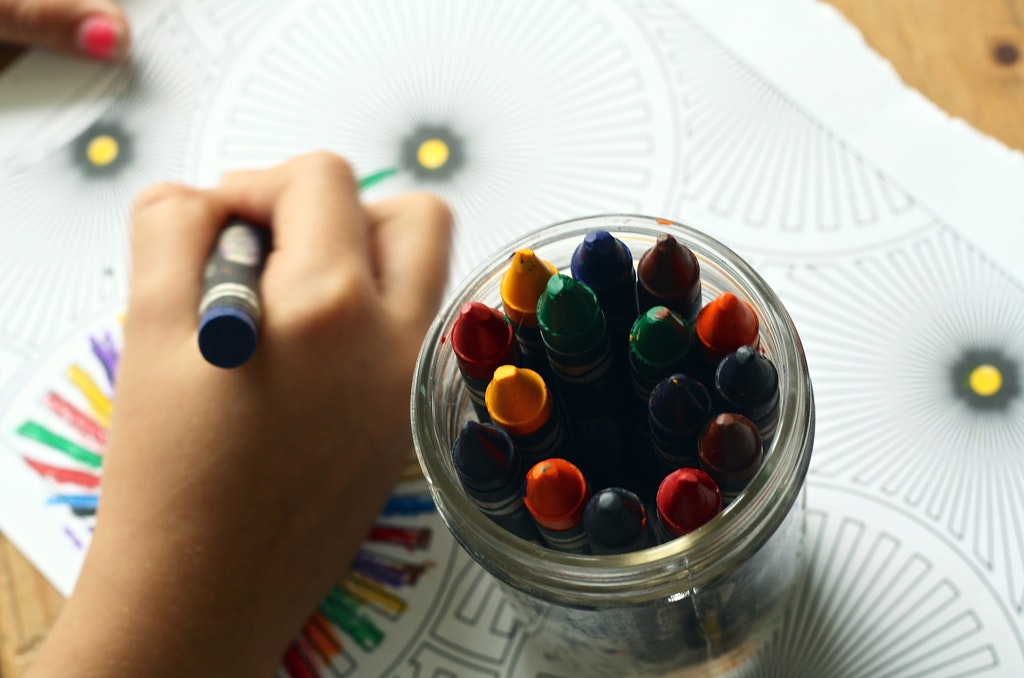 Feather canvases
Prepare your canvas with real bird feathers. Use bright peacock feathers or delicate swan plumes and arrange them on the canvas.
You can give your feathers a bird's face or artistically fan them out for a statement. Add a floating canvas frame for a 3D illusion.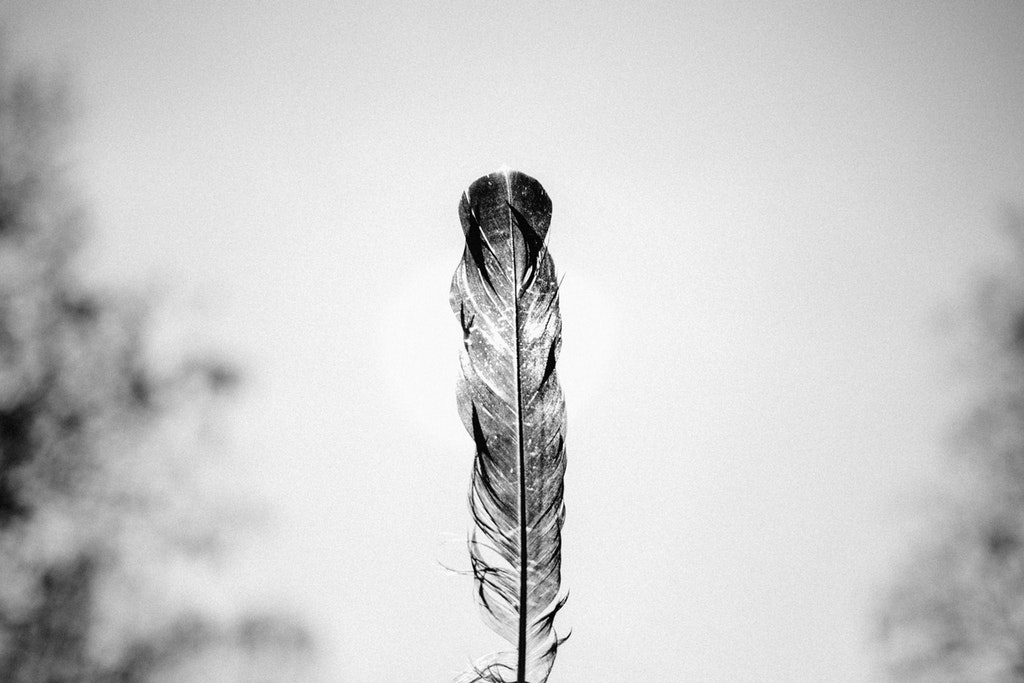 Puffy paints with the softer hues
Add texture to your canvas prints with the puffy painting technique. Let your imagination run wild with the thick consistency of paint and textures. Some illustrations that look great include clouds, furry animals, and seasonal elements. Just be thoughtful about the colour scheme, as this painting style goes best with lighter hues. Makes an exquisite gift for mums-to-be.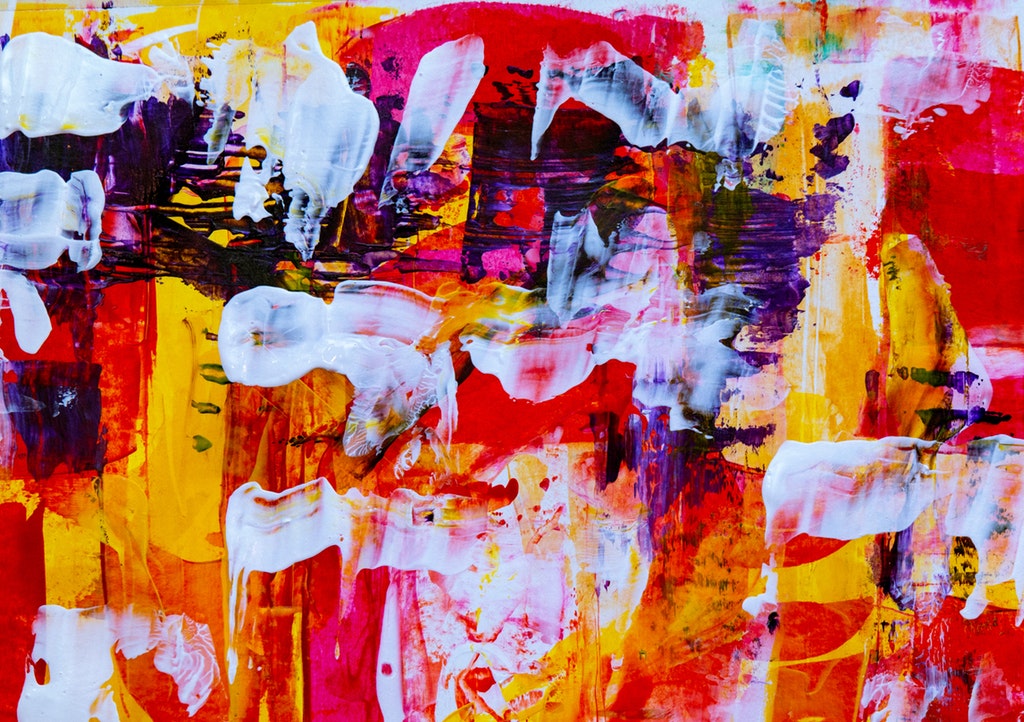 Minimal ornamenting suits best
Canvas prints are timeless aesthetics at their best. Plus, they are so impactful on their own that they usually don't need accompanying decor. However, if you do choose to add surrounding decor elements, ensure minimal ornamenting with the focal remaining on the canvas print.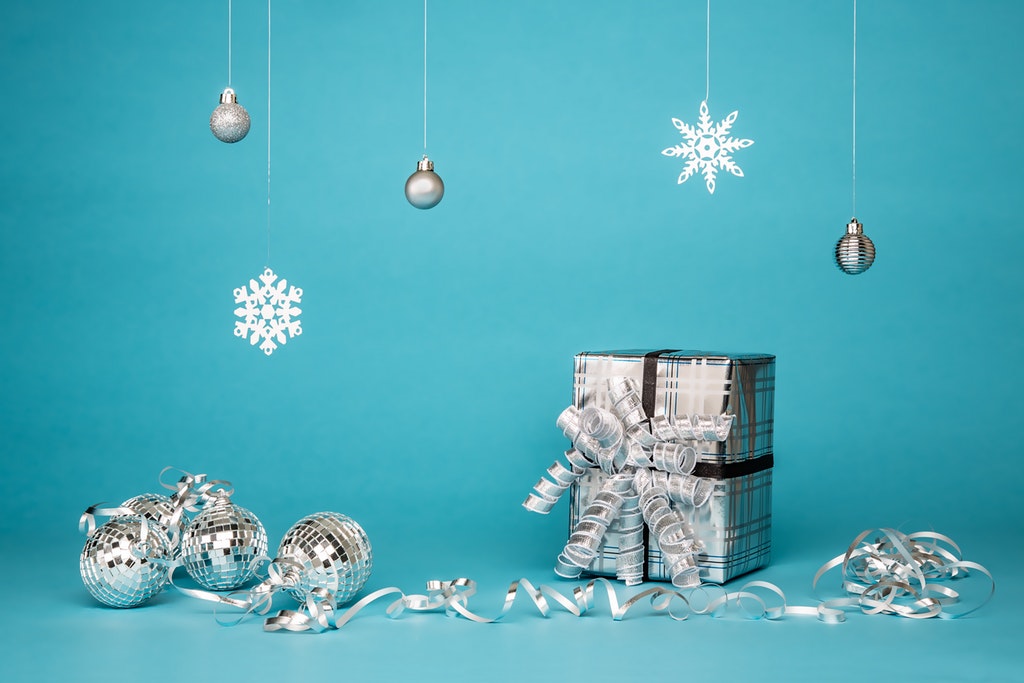 Candy art
Satisfy your sweet tooth and sugary cravings with custom candy art on canvas. Just take some candy, such as marshmallows and gummy bears and arrange it in your preferred style. However, don't use regular glue.
Instead, get edible glue or melted chocolate to stick the candies on the canvas. The colourful pattern created with candies will create fun decor and a great DIY project to have with kids.
But do remember that candy art will not be permanent. So, make sure to take it out after some time.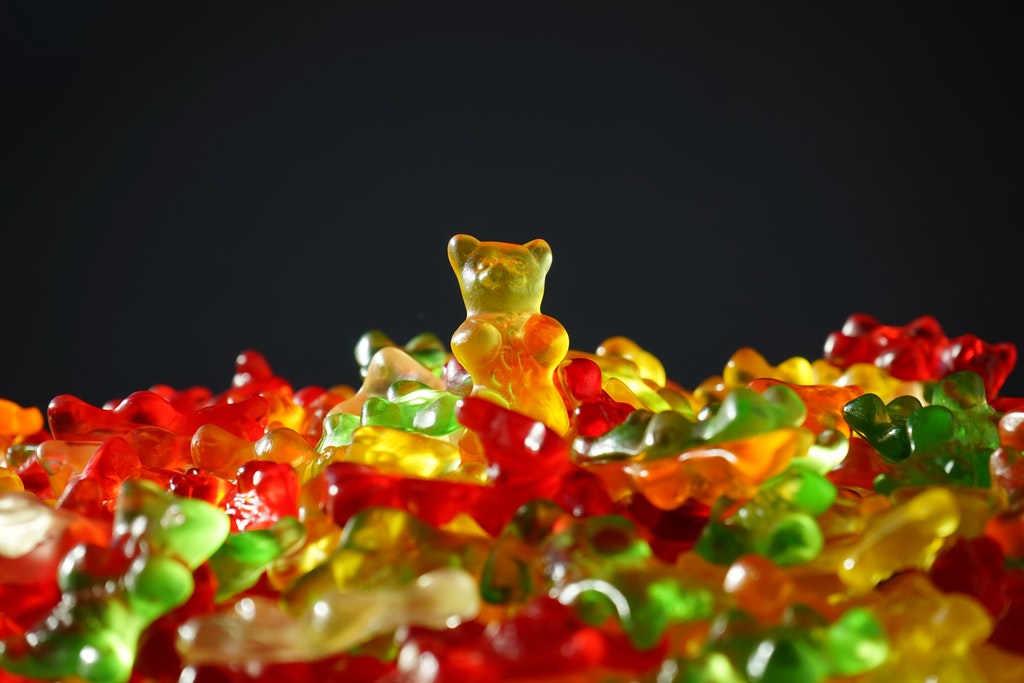 Blue beauty
Bring out the bluest beauty of nature and its most calming hue to your living rooms. Deep oceanic canvas paintings will be a good choice for sea lovers.
Pair the artwork with aquamarine-coloured linens to emphasise the tranquillity of the ocean.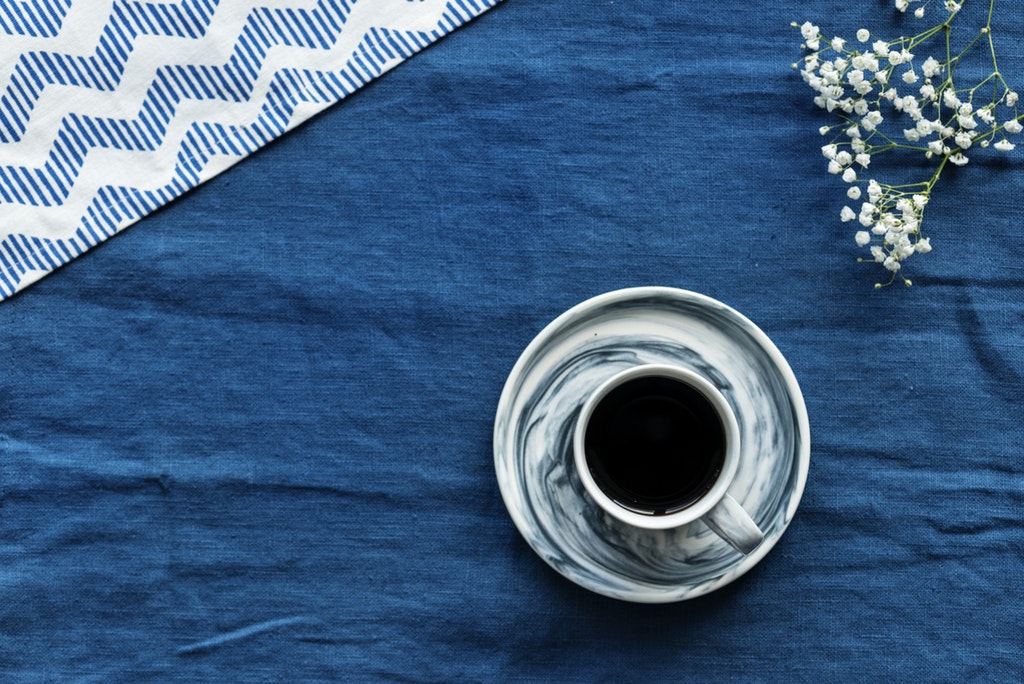 Bring up nature's colours
Elevate your living space with the enchanting colours of nature's sunset and dawn. The lovely moments painted on a canvas will bring the serene and awe-inspiring beauty of the outdoors into your home.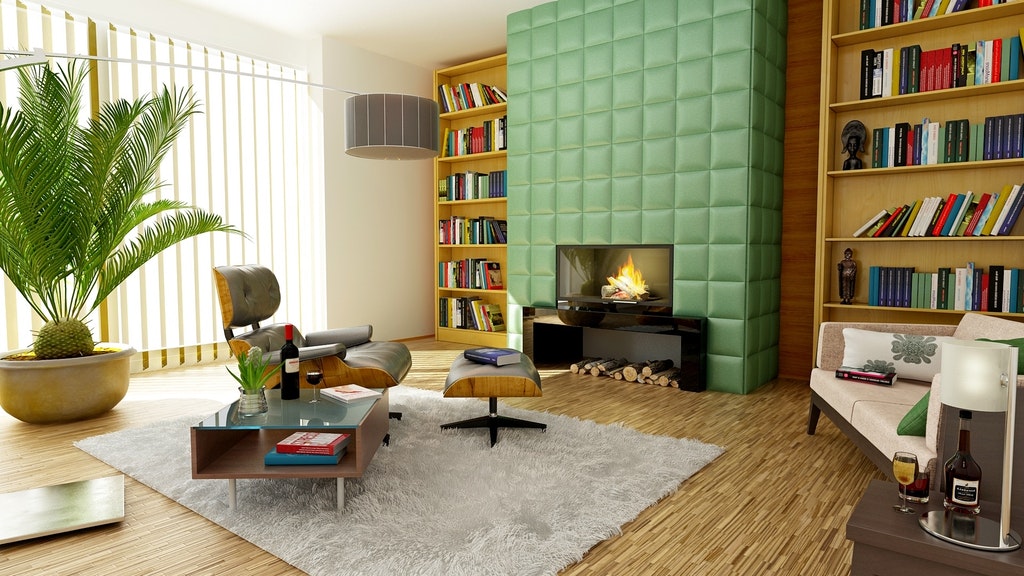 Mud art on canvas
Another way to integrate nature into your decor is to try mud art on canvas. Begin by preparing a clay mixture slightly moister than usual, and apply it generously across the canvas. Then craft elements such as spirals, trees, flowers, and any design that reflects your creativity.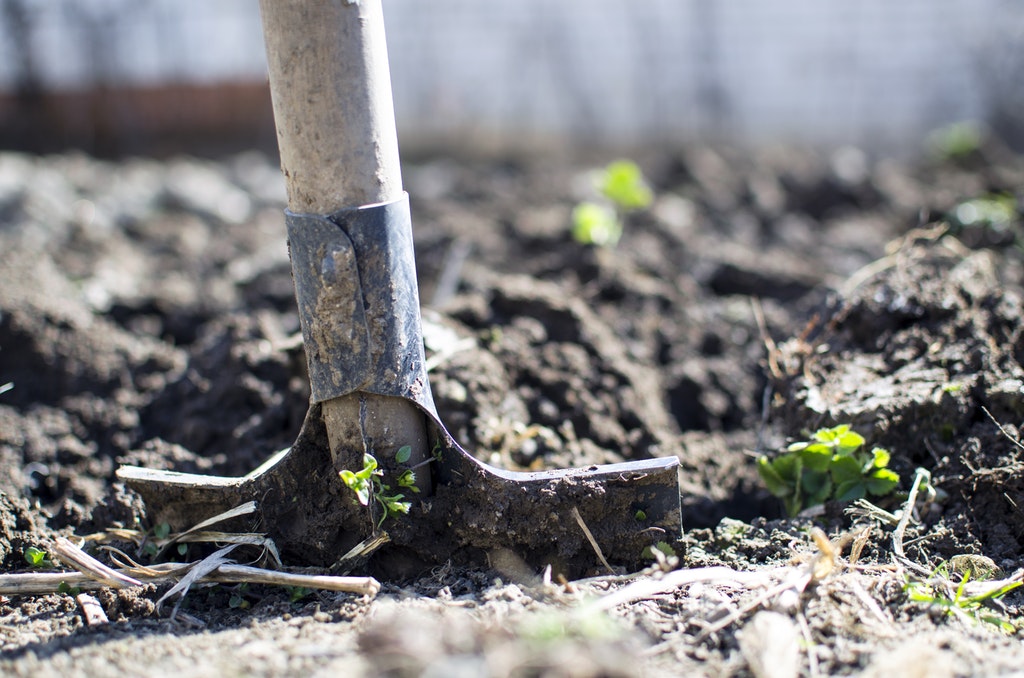 Metallic scrap art on canvas
Take discarded metals from the steel factories and arrange them on a subtle background painted on a canvas. When you hang it on the wall, the light will reflect on the pieces to create an interplay with shadows.
The industrial touch will be an inspiring addition to your home. It is also a perfect gift for fathers who are eco-friendly and like rustic artwork.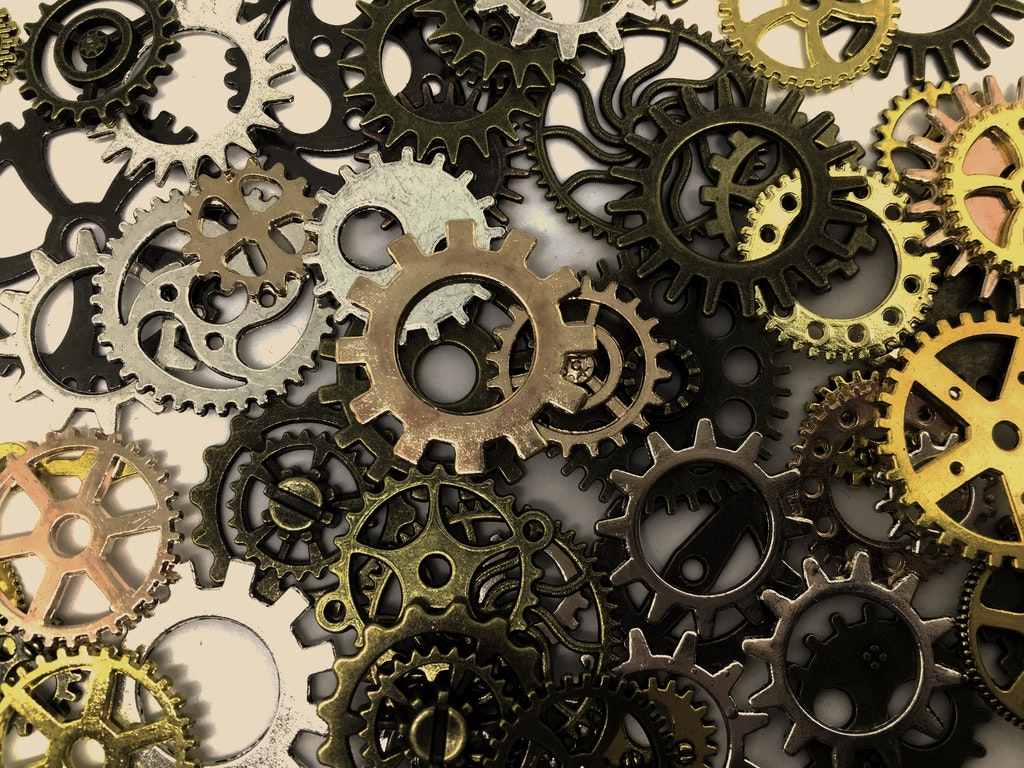 Broken Glass
Even broken pieces of glass can be utilised to create a design on canvas. Carefully select the glass pieces and strategically place them in your artwork. Finish off the art with a varnish and a glass frame to secure the design.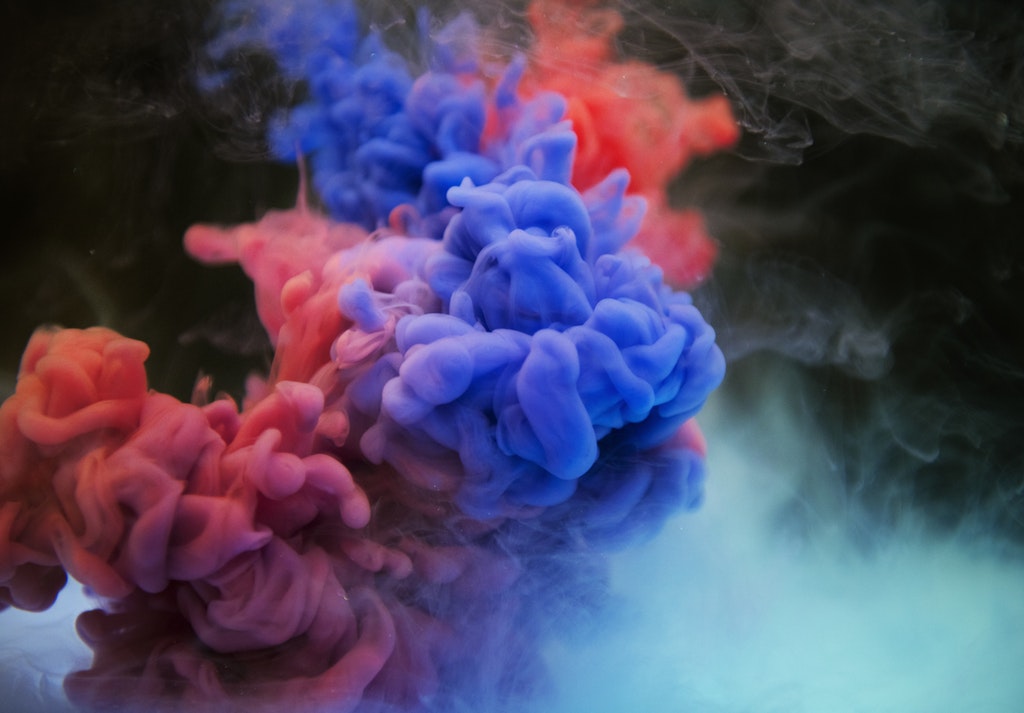 Elevate Your Spaces with Canvas Prints Today!
These were just some basic ideas for canvas prints. As you can see, there are endless creative possibilities to elevate your home and office. You can also customise the canvases for gifts that the recipients will cherish forever.
So, don't wait and bring your inspirations to life. Bring artistic brilliance into your home, office, or present with our range of canvas print styles. We offer affordable prices and fast shipping. Place your order for canvas print now and elevate your living space with captivating art.