Canvas paintings in this 21st century have many variations. Paintings, from a long time, have been an expression of the artist on canvases but now you will also find some of the printed canvases. The canvas paintings, not to be confused with the canvas prints they are quite different expressions on canvases. These are some of the ideas for you to adorn your walls flawlessly.
Family time
Canvas paintings is an art best suited to decorate the walls of your space. If you are a family person, you are most likely to decorate your living area with the portraits and glances of your family and their happy times. So, add up some canvas prints of our family portraits. You can use split canvases or a collage canvas print to save and display many memories in one place. It will give a frameless look for the sidewall of your living room and a natural pictorial feel. To give it a frameless look for the sidewall of your living room and give it a natural pictorial feel.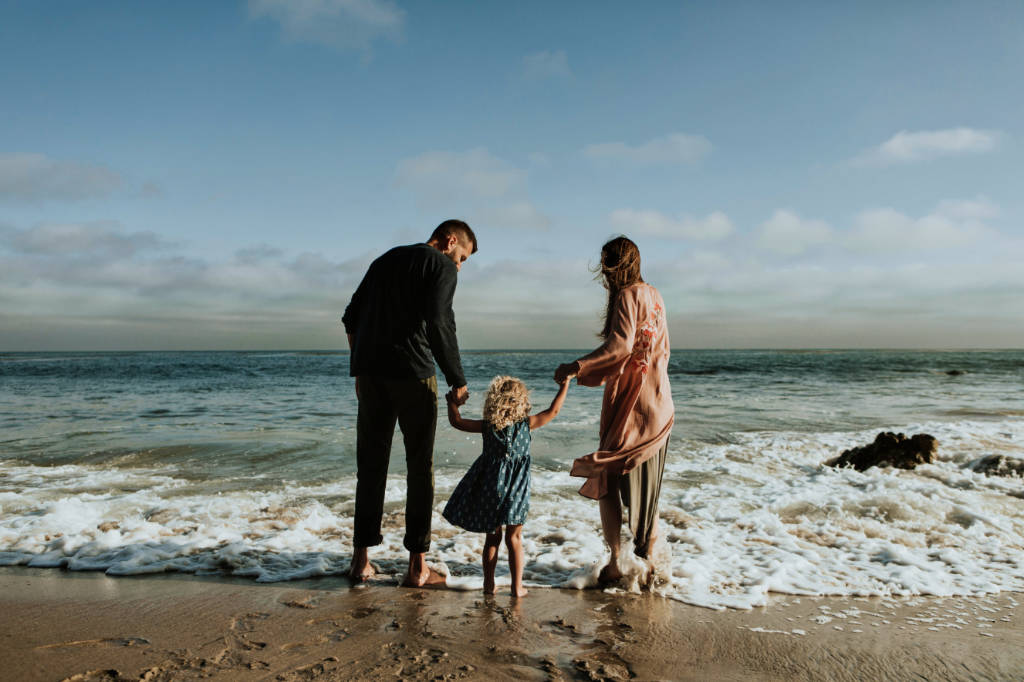 Photographer's canvas
Printed canvases are best suited without frames for a casual look. This can go best within your rooms or if you have photography craze, dedicate one wall of your studio to the masterpieces you have created, print some of the best ones to catch the eye and fill up the wall. This is an ethereal look for your workroom.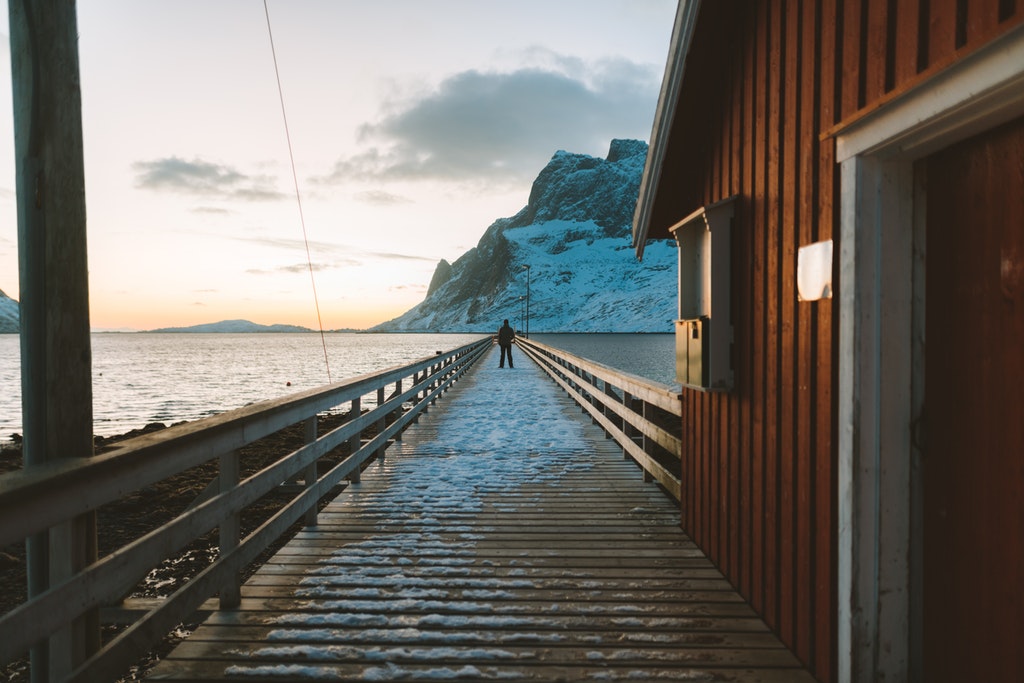 Color scheming
Want some inspirations for the decorations? Well, what can be the better inspiration then your space itself? Just see carefully what suits the space well and keep in mind the colour scheme. Now, for a little fancy feel, you can add contemporary gold frames to the canvases or other pleasing tones or leave them frameless with the canvas stretched to bars and secured to the frame.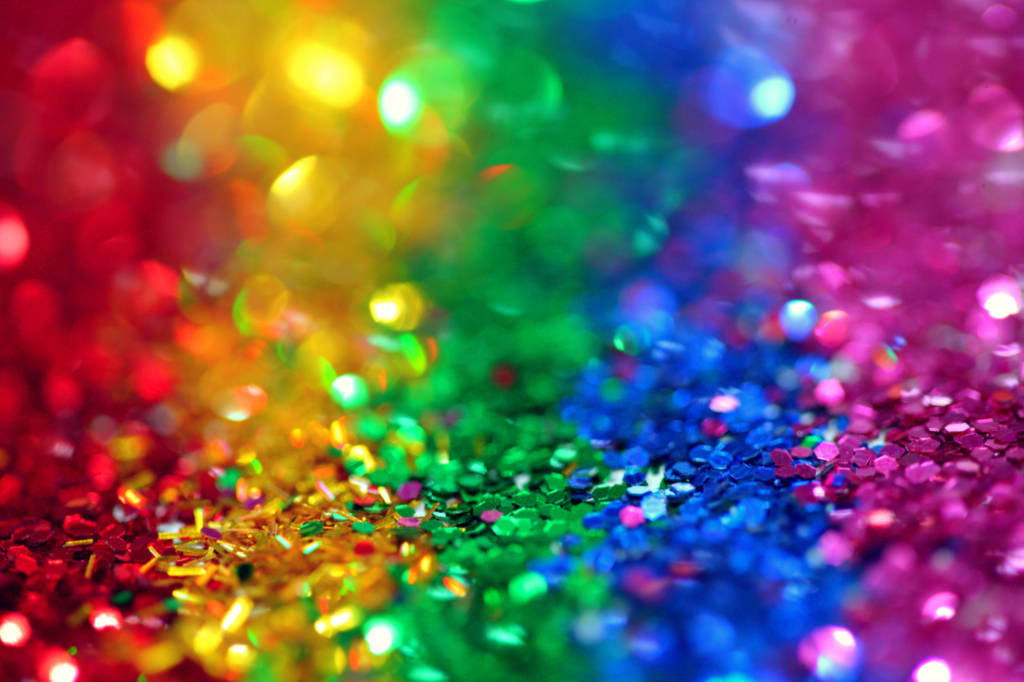 Make it vintage
For an alluring vintage look for your wall, printed split canvases can be of great assistance. Plain dirty green background for the walls and select the varieties of canvases with different measurements and symmetries. Now, these can be printed with the men from '60s or quotes from the era or from nowadays series and you are good to go.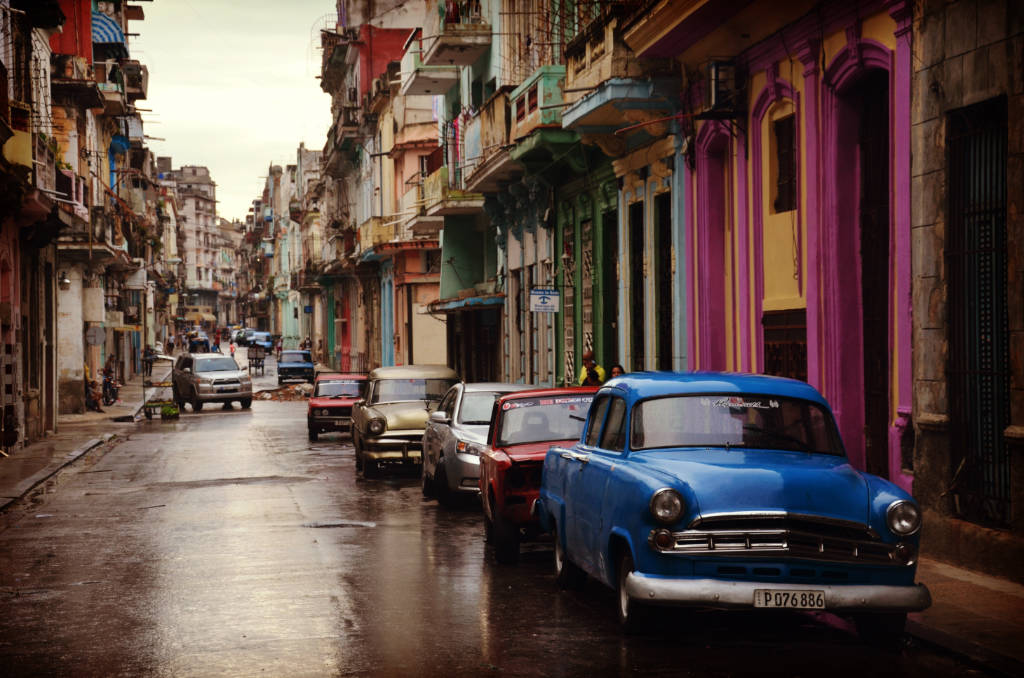 Baby's own canvas
For a baby's nursery, the choice can be monochromic. A bespoke painting of your baby with the simple black frame so that the focal point is still the canvas itself. Place it over the little coat where the baby is asleep. It is quite simple yet close to your heart.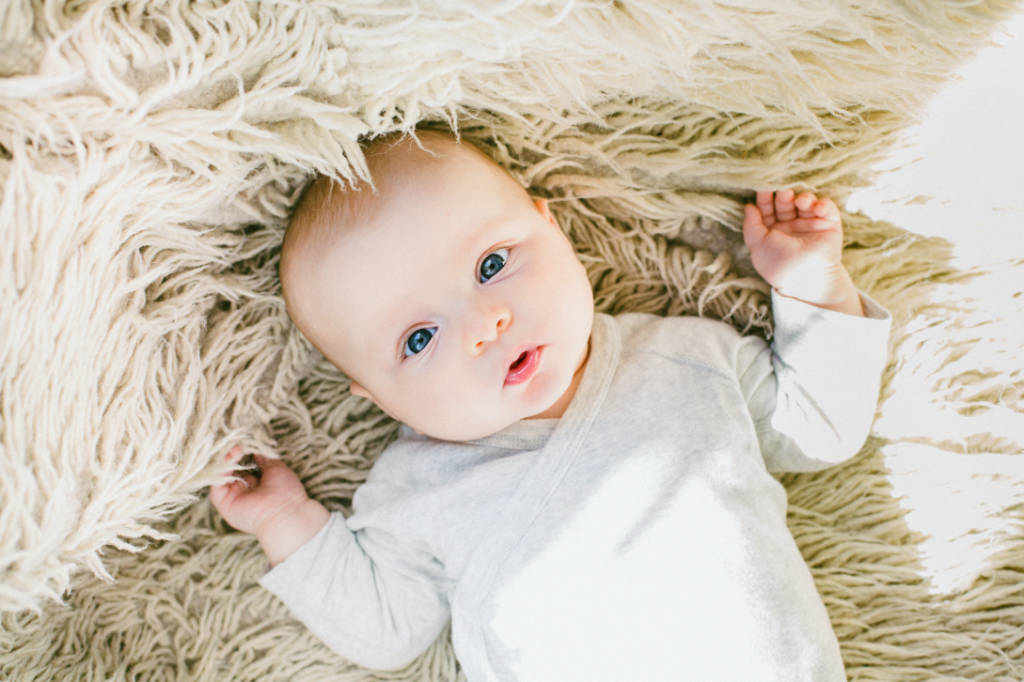 Triptych canvases
If you are travel freak then panoramic printed canvases are all your thing! Want to have the beauty of a landscape to be captured in your living room? Then just have triptych styled painting hanged in your room with the borders stretched to the wooden frame so the essence of the theme is not disturbed.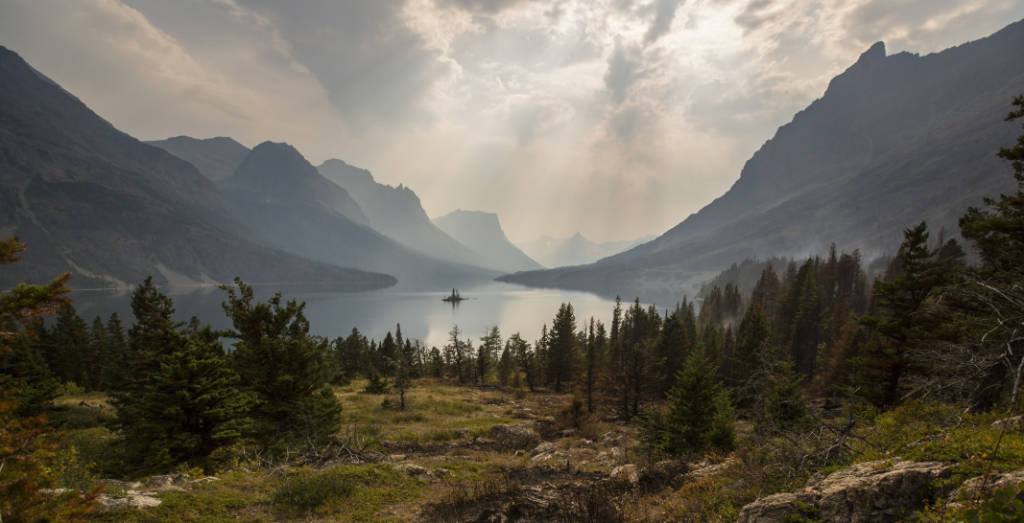 Panoramic Canvans Prints
If you are travel freak then panoramic printed canvases are all your thing! Want to have the beauty of a landscape to be captured in your living room? Then just have panoramic styled painting hanged in your room with the borders stretched to the wooden frame so the essence of the theme is not disturbed.
Fill up the bathroom details
Just adding the little details of the canvas to your bathroom site will instantly catch the eye. Pair up your bathroom decor with a DIY canvas painting or a bespoke one with a simple idea of flower in a pot or a little spiral lily just with sophisticated shades such as monochrome.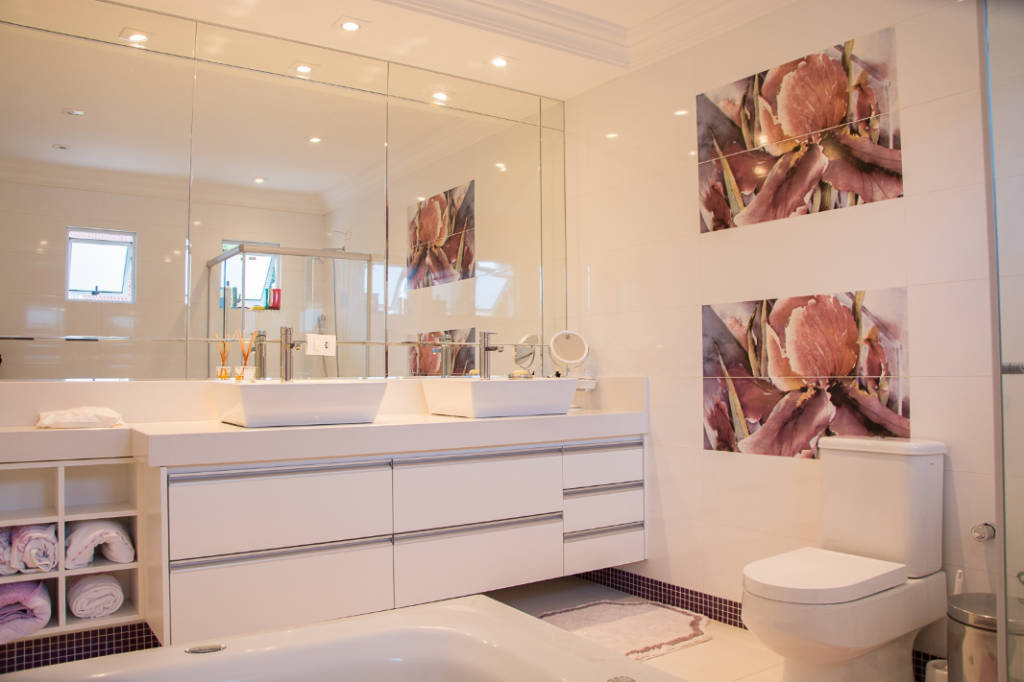 Teens lively canvases
A funky side corner, for your teenage kids room decor needs styling up too. You can use the ideas for simple hand printing technique for the quotes full of life on canvases for a casual corner paired up with some photo frames on the console and a flower pot.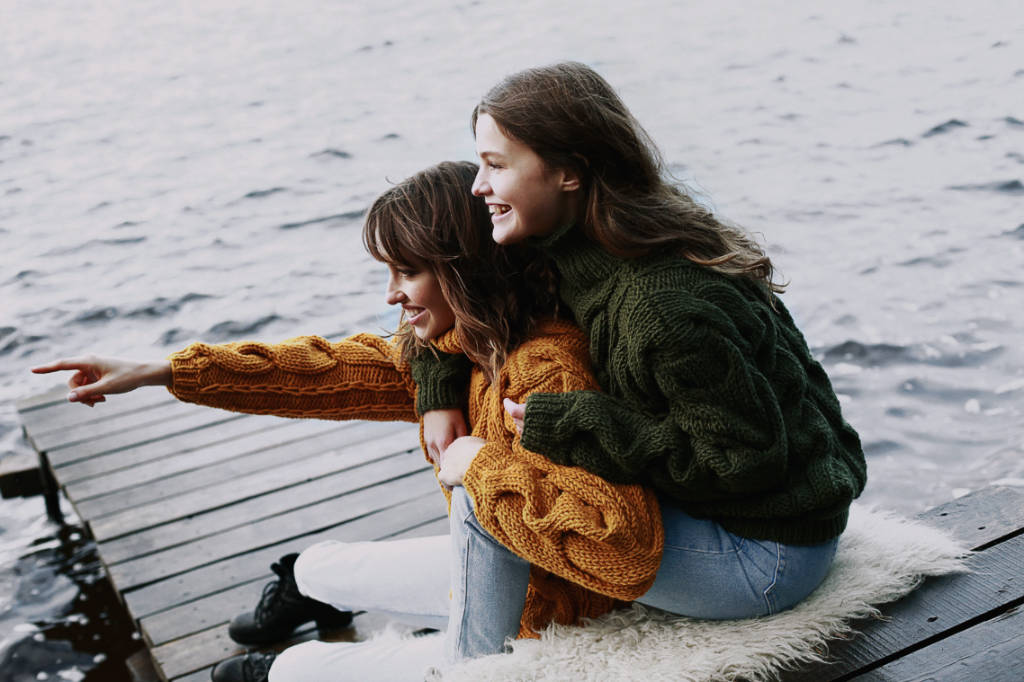 Take it to life
3D paintings will give you a contemporary feel for your festive looks best-suited for your drawing rooms. Say a Christmas tree for you with the thick paint real to touch with the real Christmas ornamenting for the tree. End it up with an acrylic coat to give it oil paint like the sophisticated look.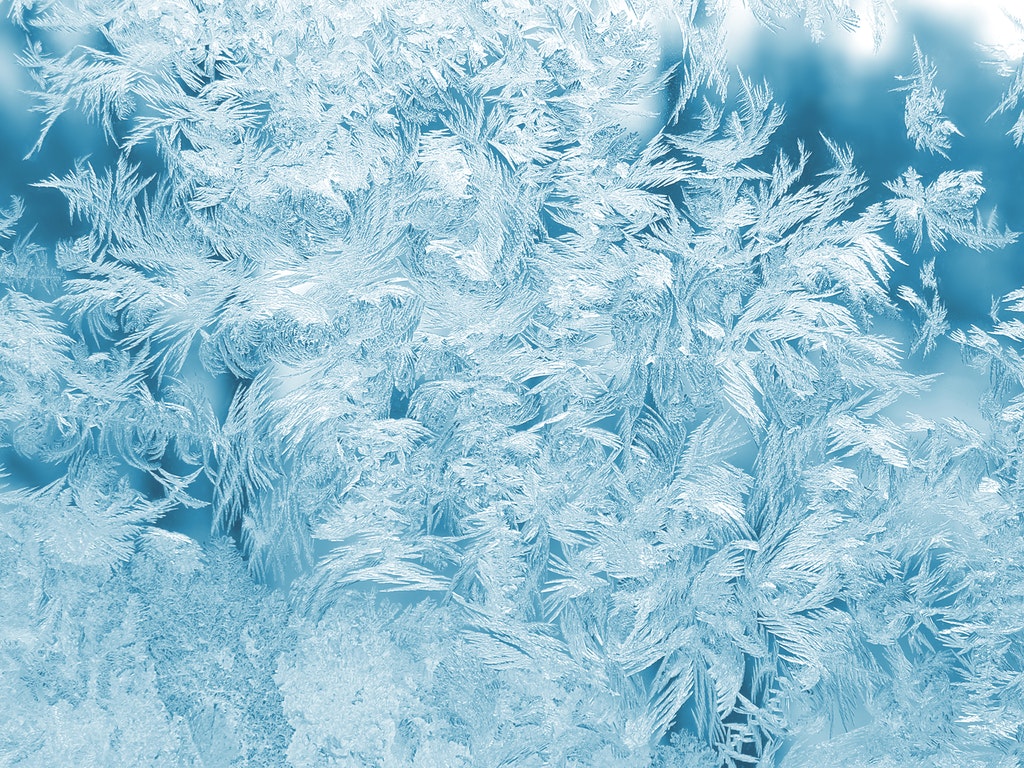 New dreams and life
Newly-weds decor can adorn their room with the portrait from their special day and canvas it with a fancy frame in gold for an eye-catching golden memory of their day. This beautiful desire on your main wall will be the center of attention.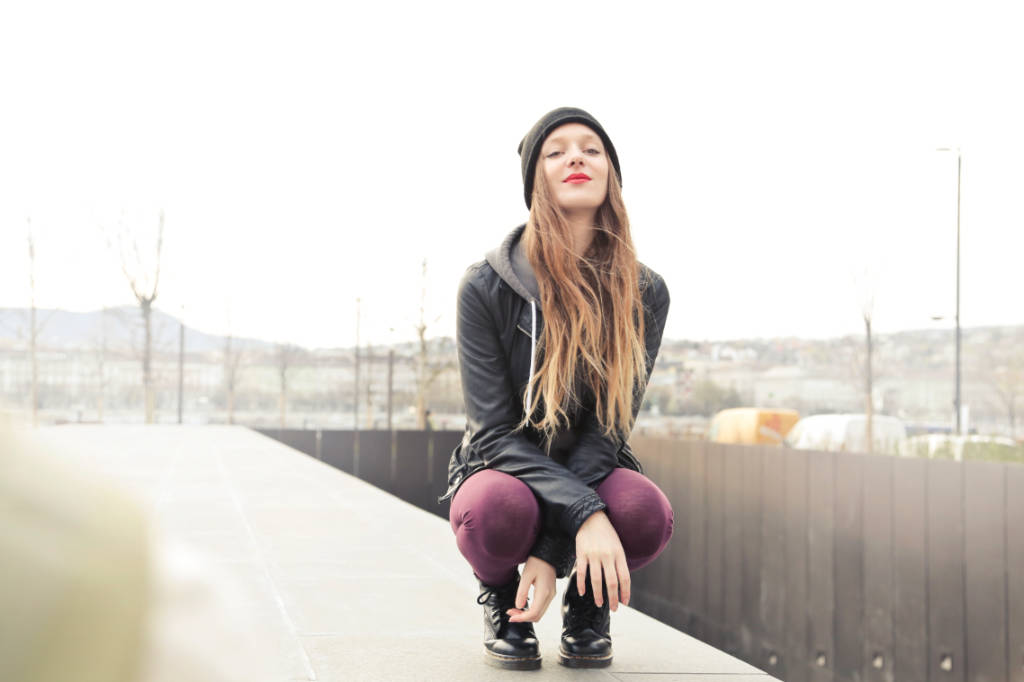 Gather together
The dining room is the most important place of the house. All of us mingle here to start up the day or after a really tiring day, we all are finally together. For this special room, we can add up some more emotions and what can be better than adding up some canvas love? Use some printed canvases for the dining room wall which could be some printed designs or family quotes and your hearty place is ready.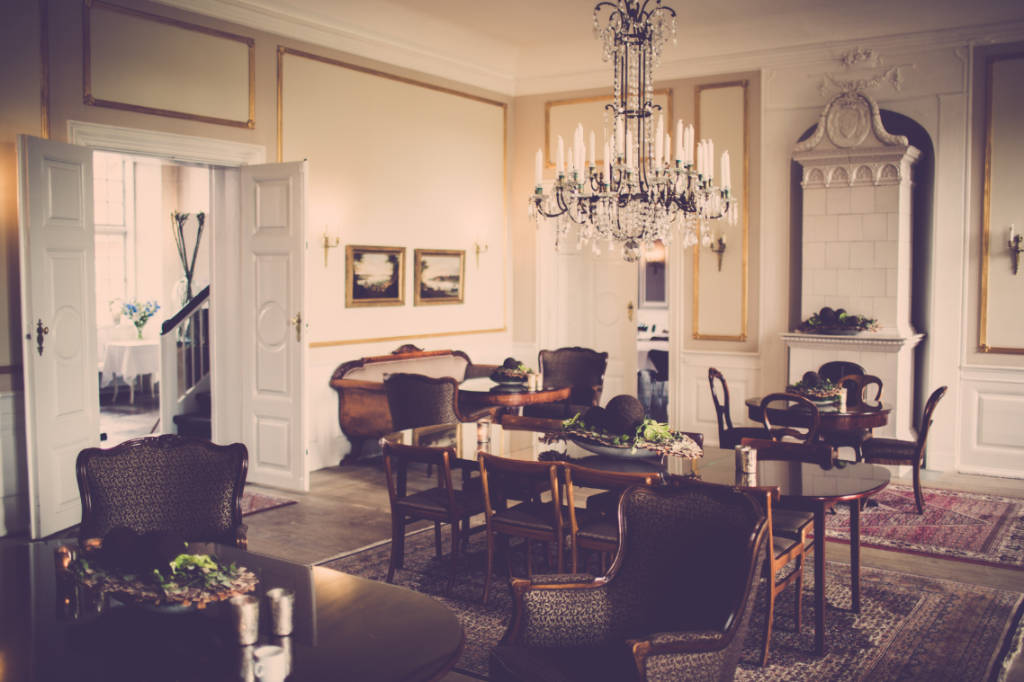 Easy-going canvases
Canvases are known for the paintings over the years. So, for the real thing go for the original hand paintings to get an enlightened look. Decide on an effortless view, like a shadow lady with just a prominent feature and these are quite easy for DIY ideas.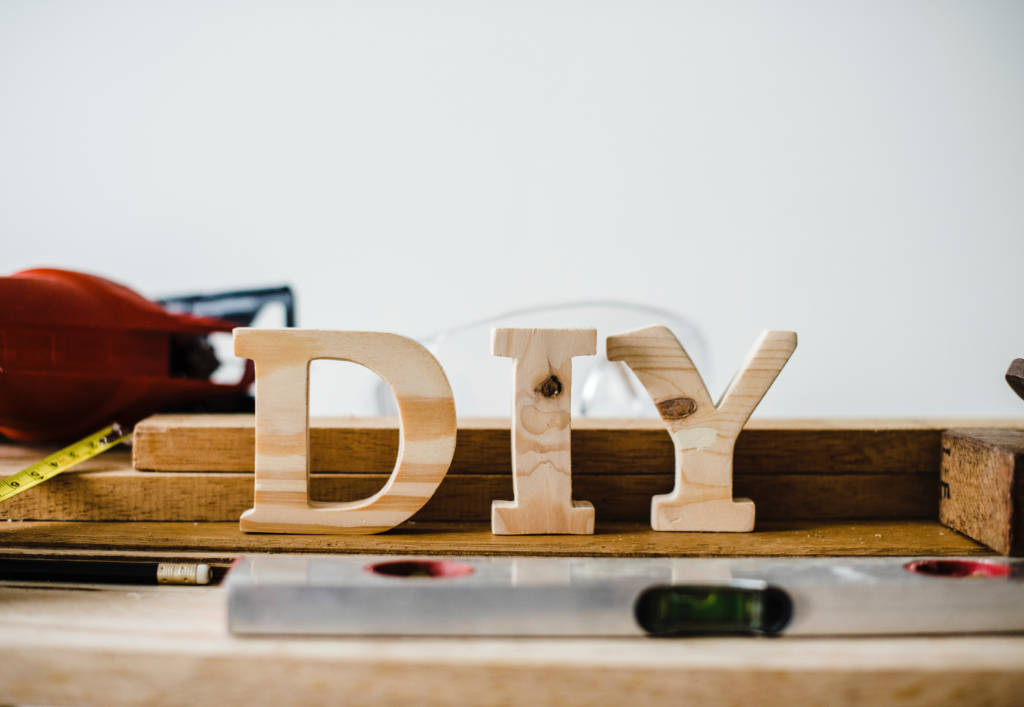 Take out that office feeling
Add some motivation factor to the conference room of the office. You can use four primary colored canvases for the hand-painted quotes so that these give some fresh and motivational feels to your employees along with a nice environment.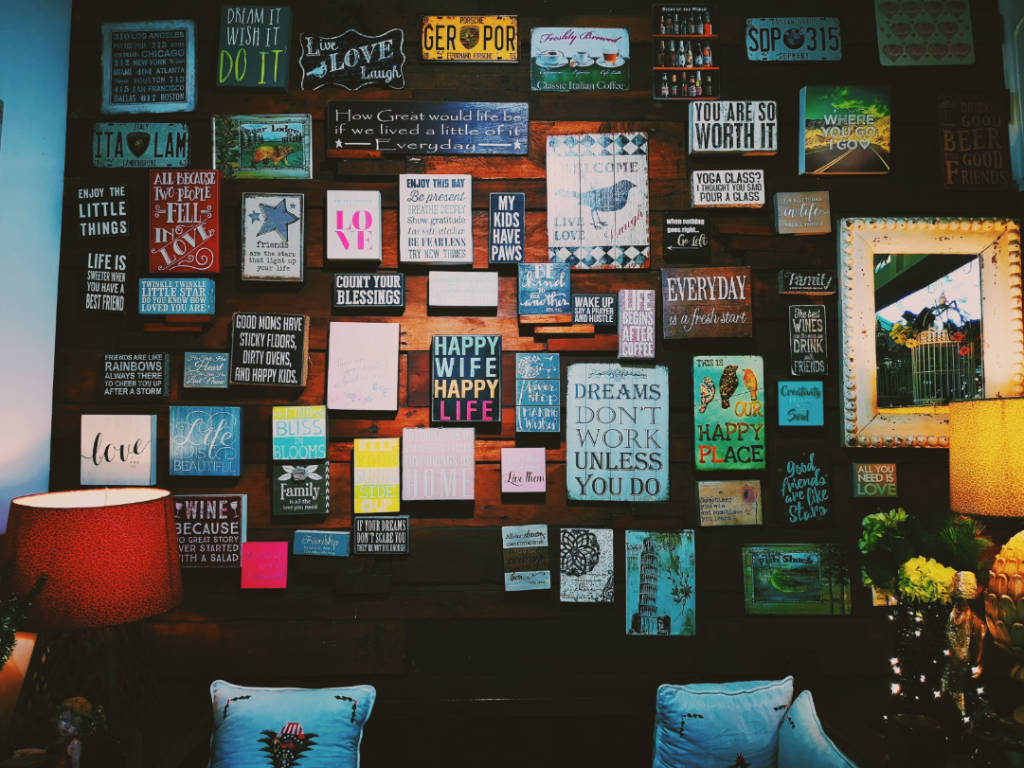 Flower area
An alluring flower triptych is the nicest idea for the canvas prints. These can be of different symmetries with flowers of brightest colors for a fresh feeling in your outdoors or at the lawn entrances.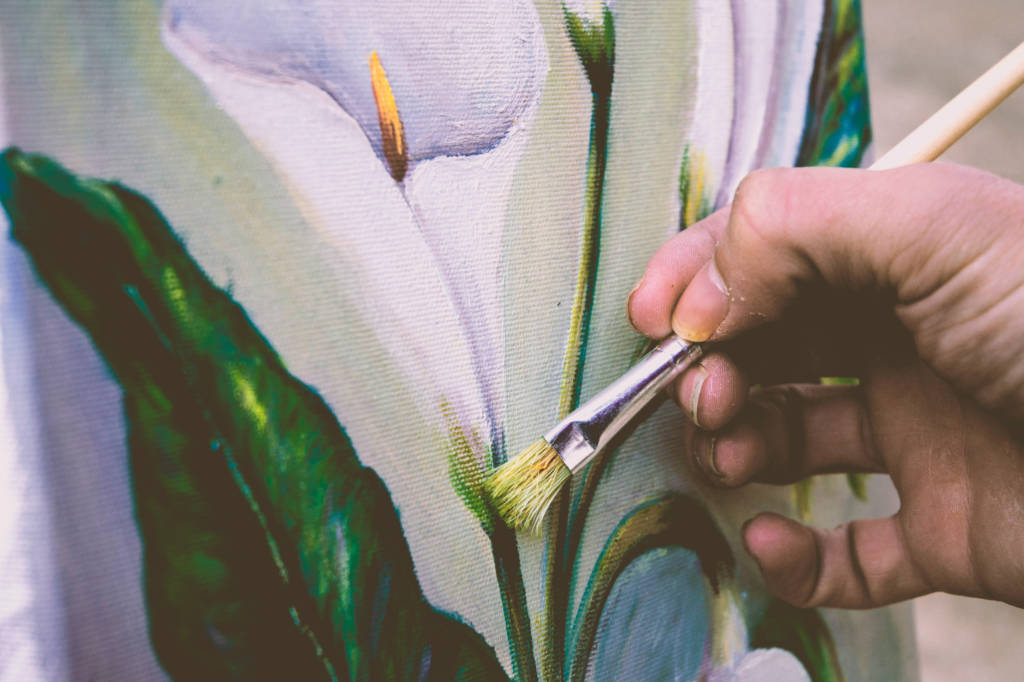 Unique inspirations
Find out the rarest inspirations for your canvas designs. A unique bespoke painted chandelier idea above the fireplace for your living room instead of a hanging chandelier can be an eye-catching focal point for the viewers as well as a comforting and easy on the pocket idea for your lounge.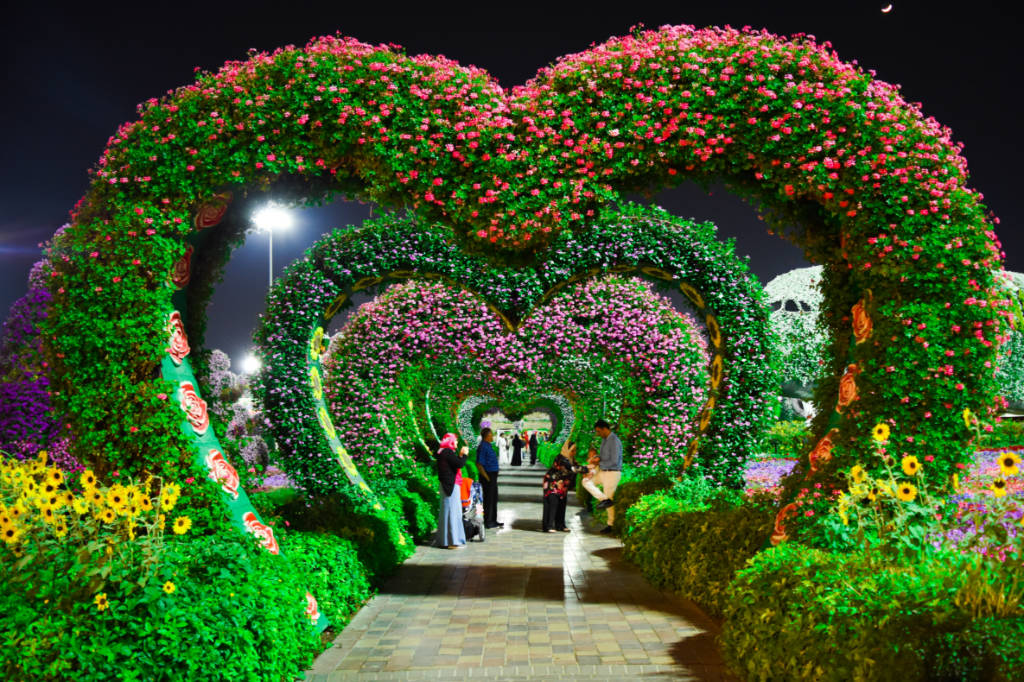 The timeline on a canvas
Your little girl's life timeline can put up for her room and remind of the oldest memories and time you had with her even when she leaves. Set up this pictorial timeline with the help of printed canvases, choose a frameless look and this would be a lovely gift for her on her wedding or even for your little boy.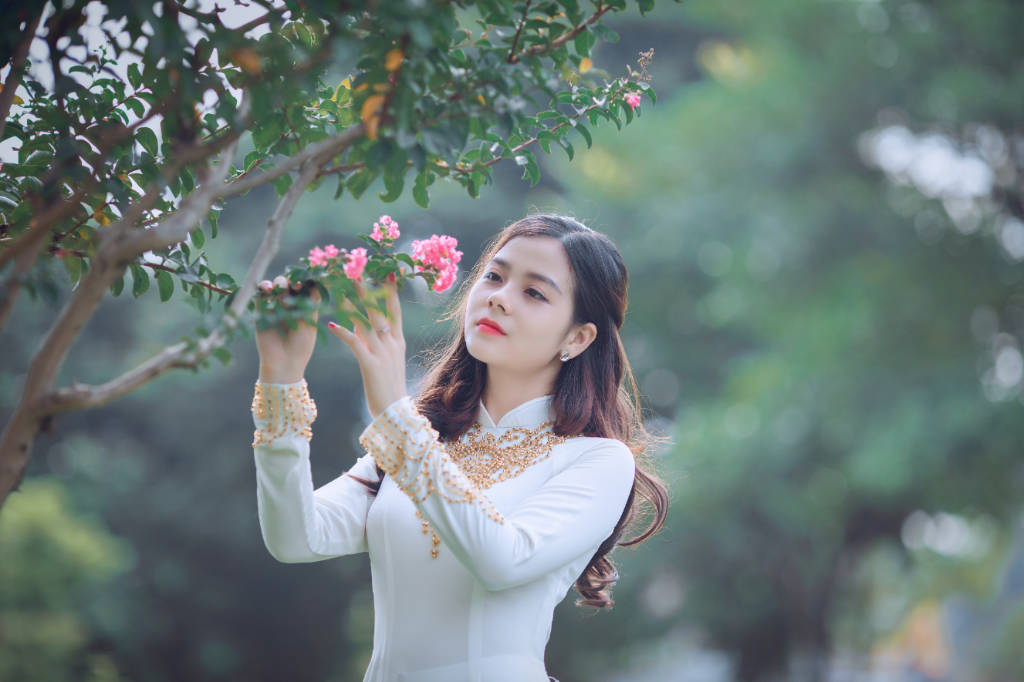 Family tree
There is nothing like family. Make memories on canvases. Take a big life-size canvas considerably of a wall-size, paint it all black and make a family tree with handprints of all the present generations. This will bring all your family close to your heart and home.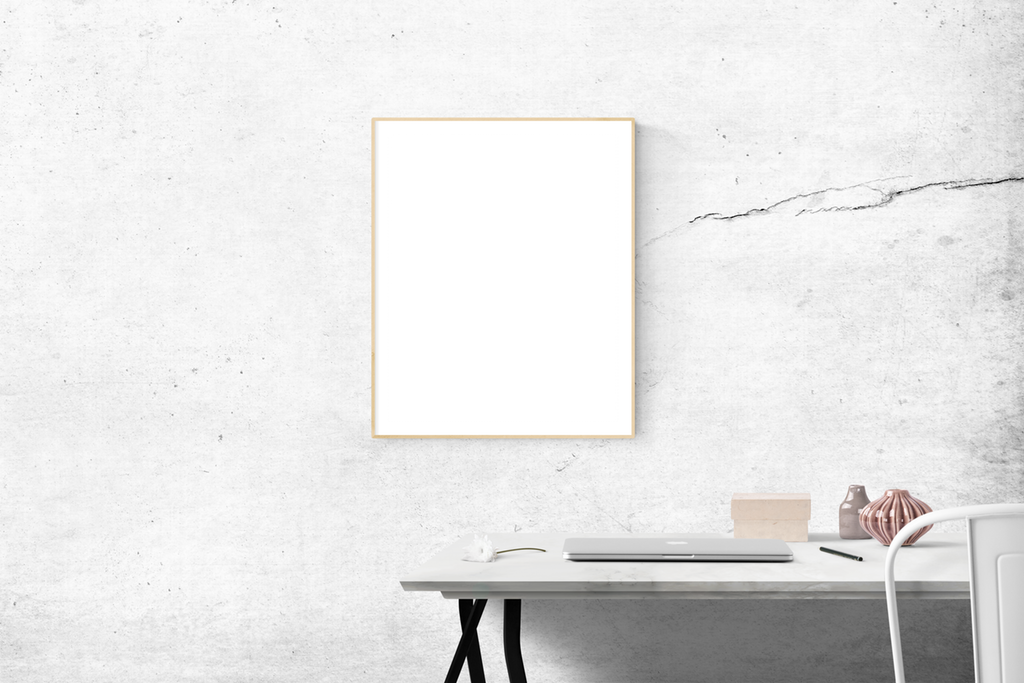 Give kids their own something
Canvases these days are not just a formal put up. Give blank mini canvases to your kids to fill them up with their wildest imaginations. Put them up in their room to give them an appreciative feeling about themselves and to acknowledge their art.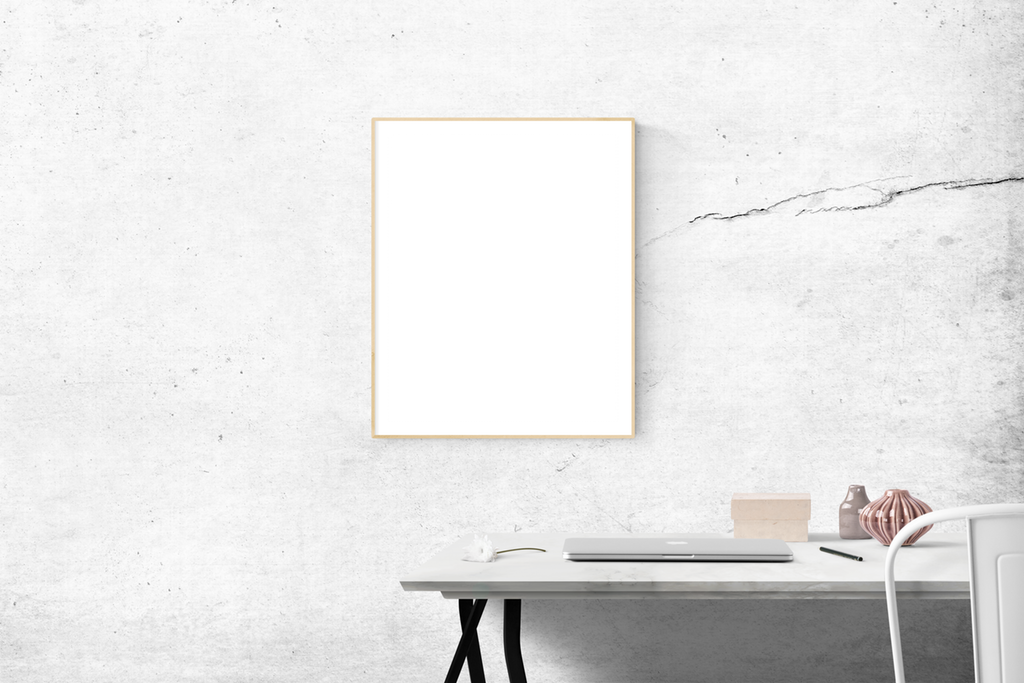 Lifelike canvases for the special houses
The life-size canvases can be of extreme beauty if, used wisely. Prepare your canvas with a bespoke sunset painting with lovely tree shades. Put it on the eye level with L-shaped sofas and warm lights. This can be a perfect setting for your farmhouse or a hill house.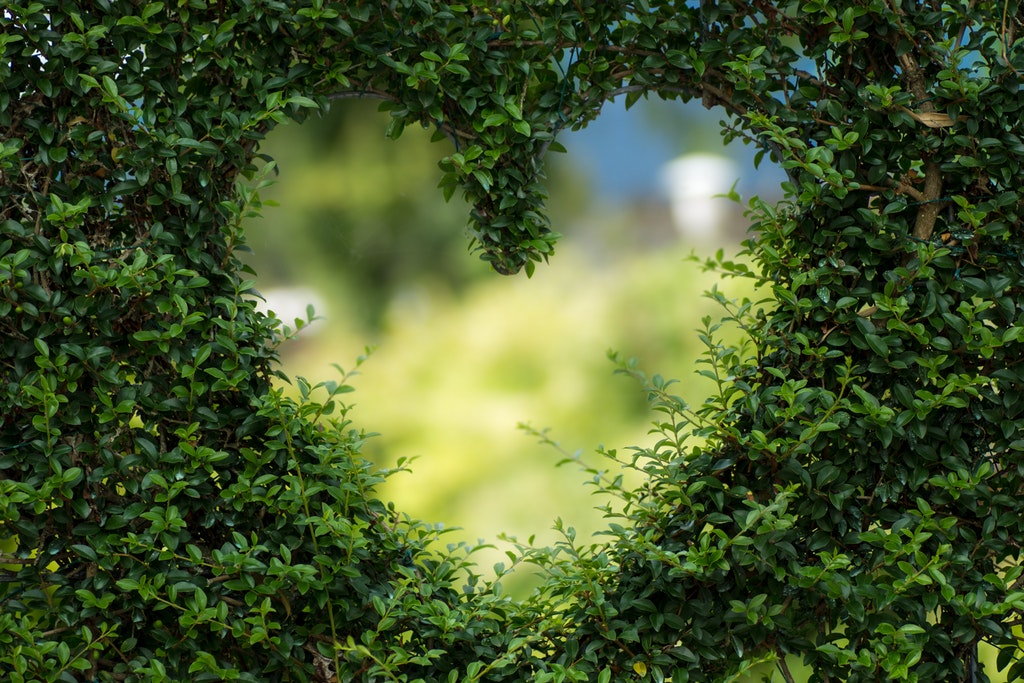 This era has it all
Just choose out for the distinct fashions in this era. Go for some rod iron frames for your canvases, these can be quite heavy to put up, so, you will need some proper arrangement to place it over the wall. But this will definitely be worth it.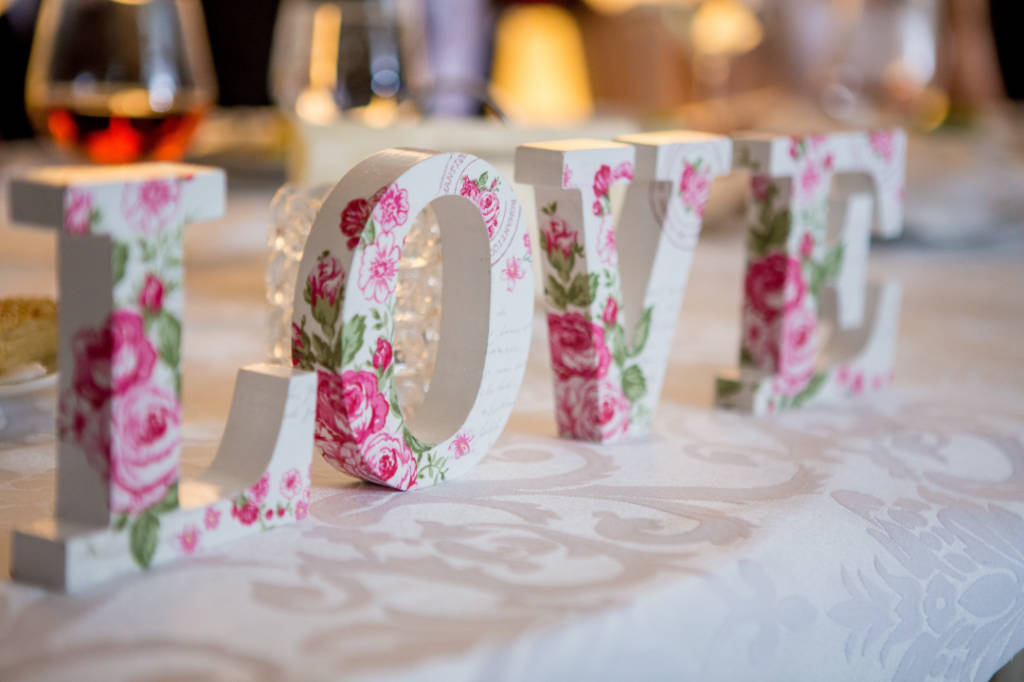 DIY so special
DIY canvases are easy as anything. These can be done in half an hour on a ready canvas if you want to prepare your house for those special guests. Just take out some old linens, make sure they are not really faded, Now, put them up nicely on the canvases and stretch them towards the wooden frame and they are ready to put up.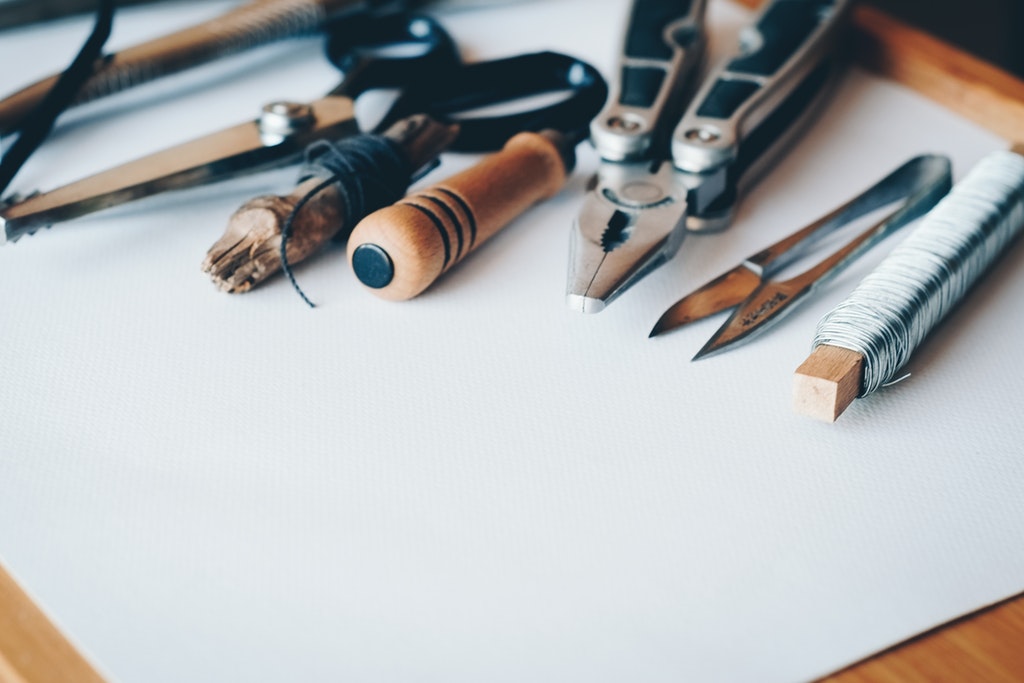 Simplify your canvases
Make up your own canvases with cardboard. Cut them out into different symmetries, frame them up and put it on the wall with plain painted backgrounds and your wall is ready.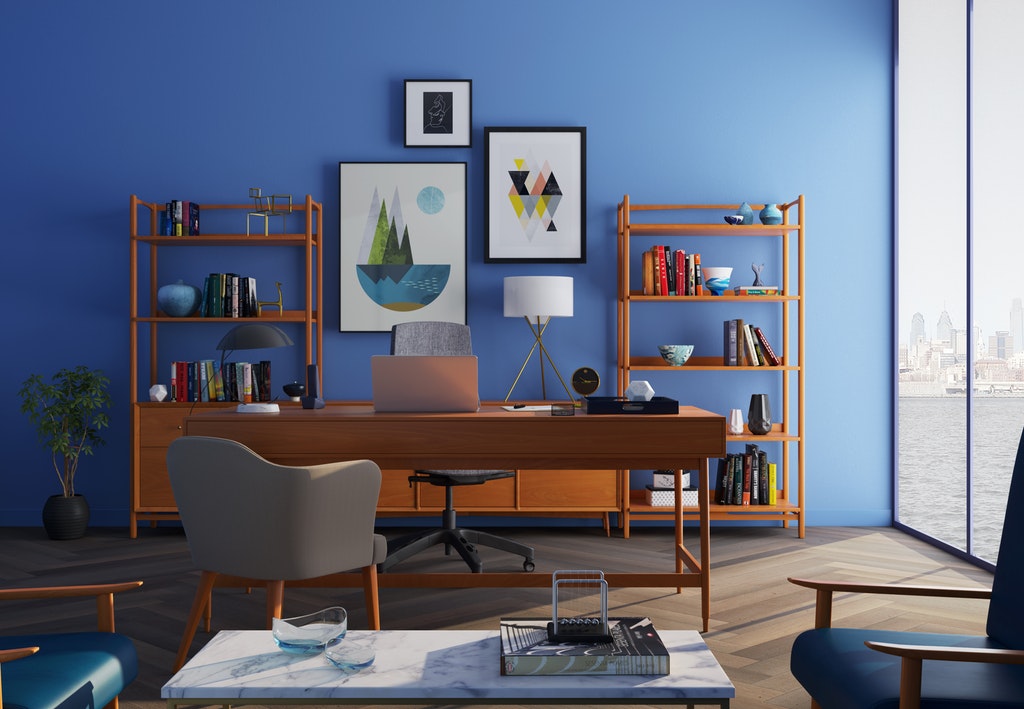 Be an expert yourself
Your wall is your very own canvas! Take a professional's help and prepare some bespoke wooden pieces to give it a symmetrical canvas-like look. Make sure you put them up with a gap with the suitable tones like deep brown and white for the wall background.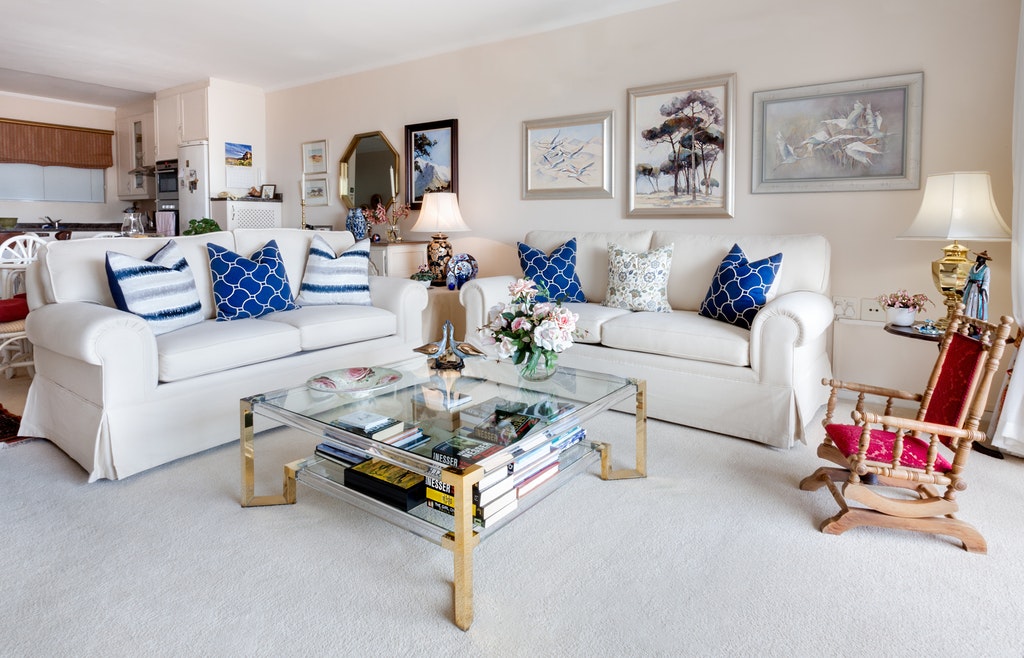 Autumn canvas idea
A lifelike autumn tree in a small canvas above the fireplace is the perfect idea for freezing winter weather wall decor. You need some thick wires to mold them up in the shape of an autumn tree. Place cotton for the snow view on the trees and you are done.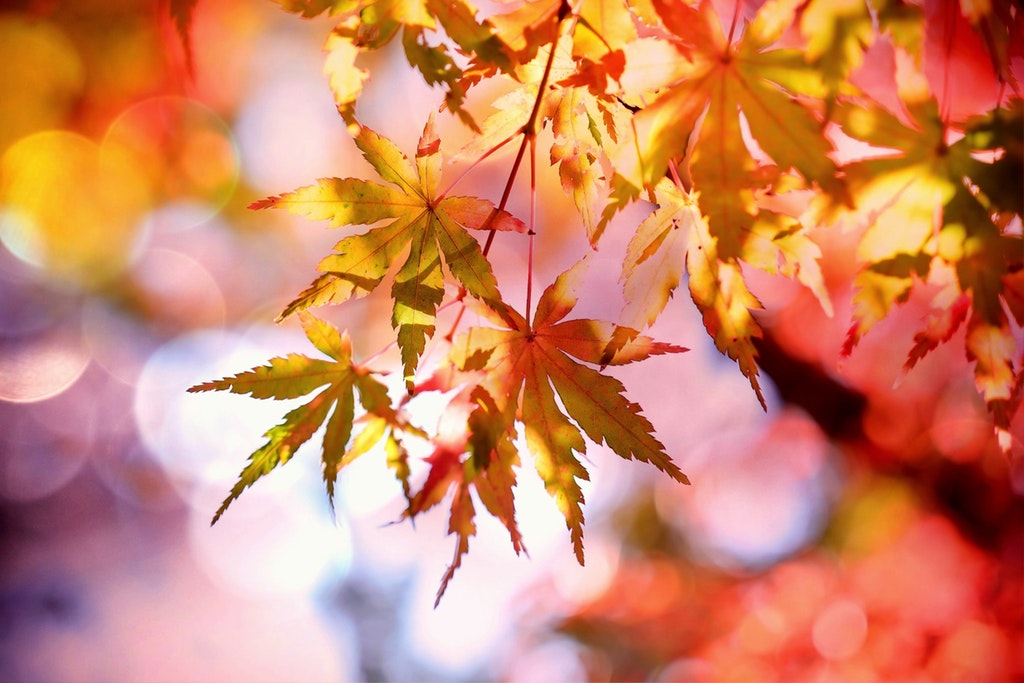 Frames do a lot more
Simple framing of the canvases without any detailed artwork is also an option to give ravishing look for your wall. Go for some charming metal and wooden framework for the canvases, thick ones will suit better. Place them on a part of the wall in a puzzle like a feel with a gap.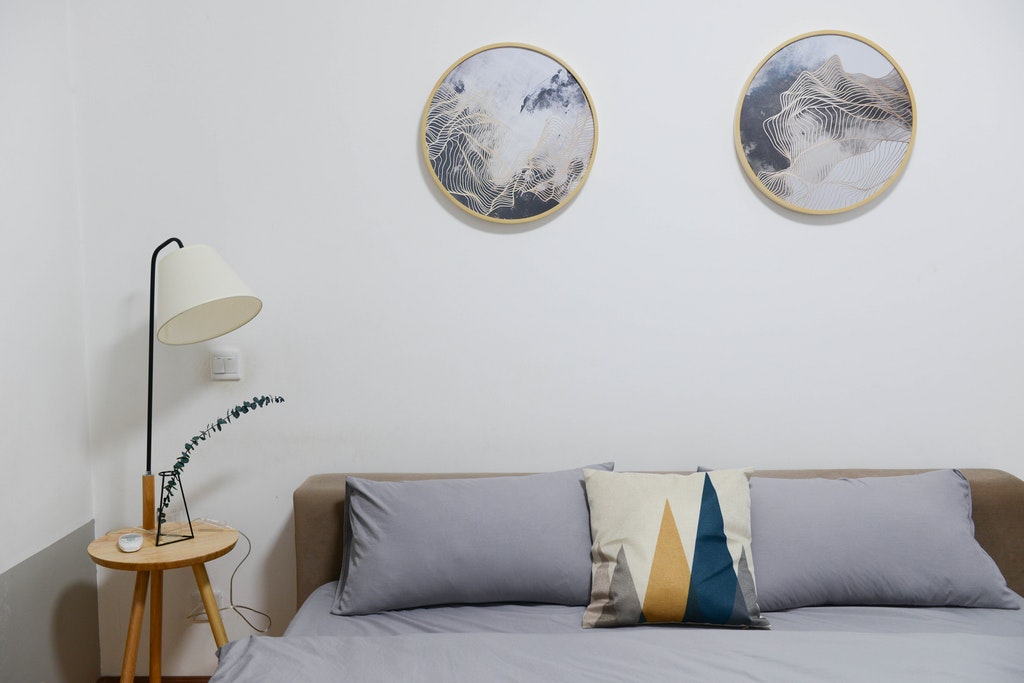 Entrances have to be everything
Mirror canvases are alluringly paired with the consoles on your entrances. If canvases are framed with a 3D bubble frame with the soft rusty metal work on the borders and a looking mirror in between. This suits best with rustic toned antiques on the consoles and maybe a candle stand.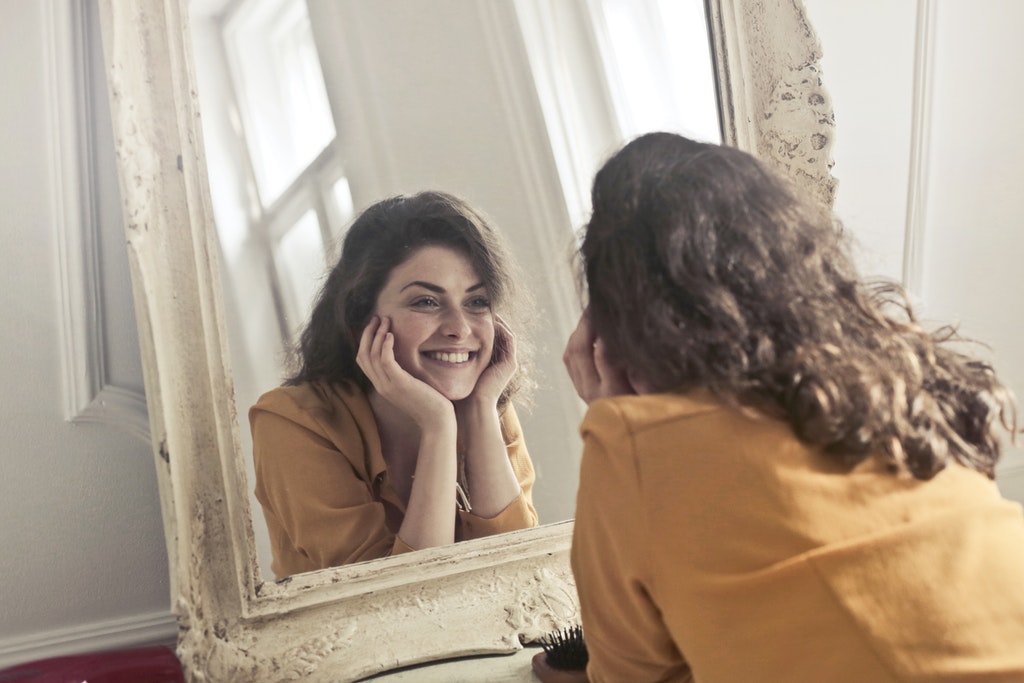 Choose varieties of pastels
Crowd up your wall with different symmetries and measurements of the canvases. Second them up with variants of light pastel colors for your statement wall and add some of the name initials or any other funky figures for a lively graphical wall. Pastel decor is the new trend for 2019 and it is here to stay.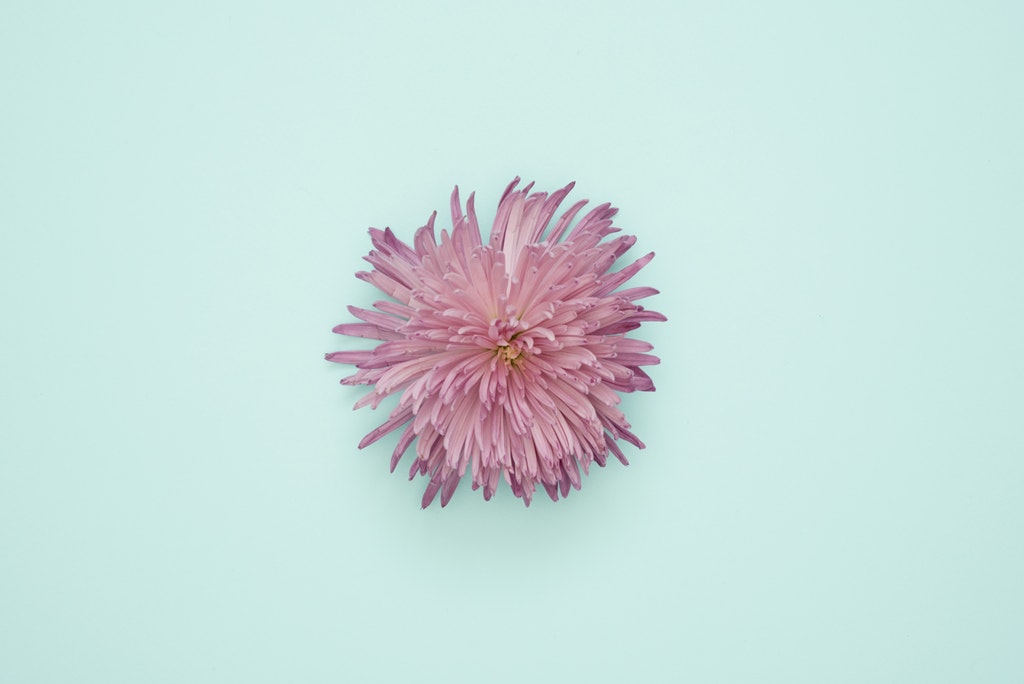 Motif canvas
Your wall is your very own canvas. Just add up a frame to the bare wall and get the assistance of an artist to paint a motif (best drawn with oil paints to give it a flawless finish) considering the size of the frame. This will give an outlook on the canvas and easy on your pocket.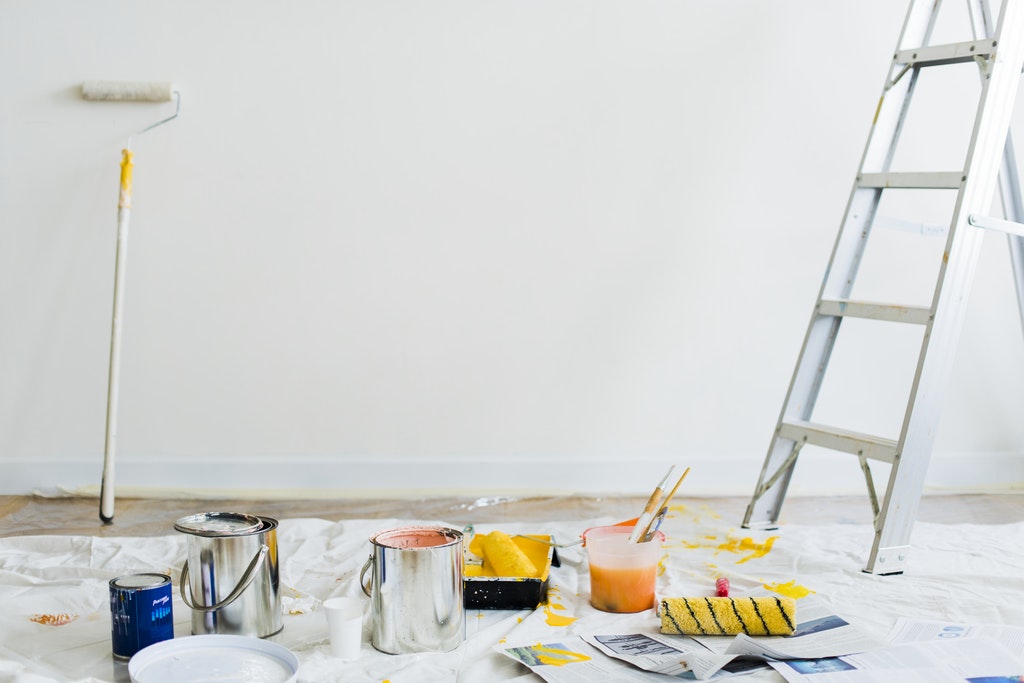 Just scheme a little
Choosing canvas sizes can be a tricky task. Just keeping in mind, the size of the wall is not enough, you need to consider the color scheming, size of the canvas and other ornamenting pieces in order for idyllic duos.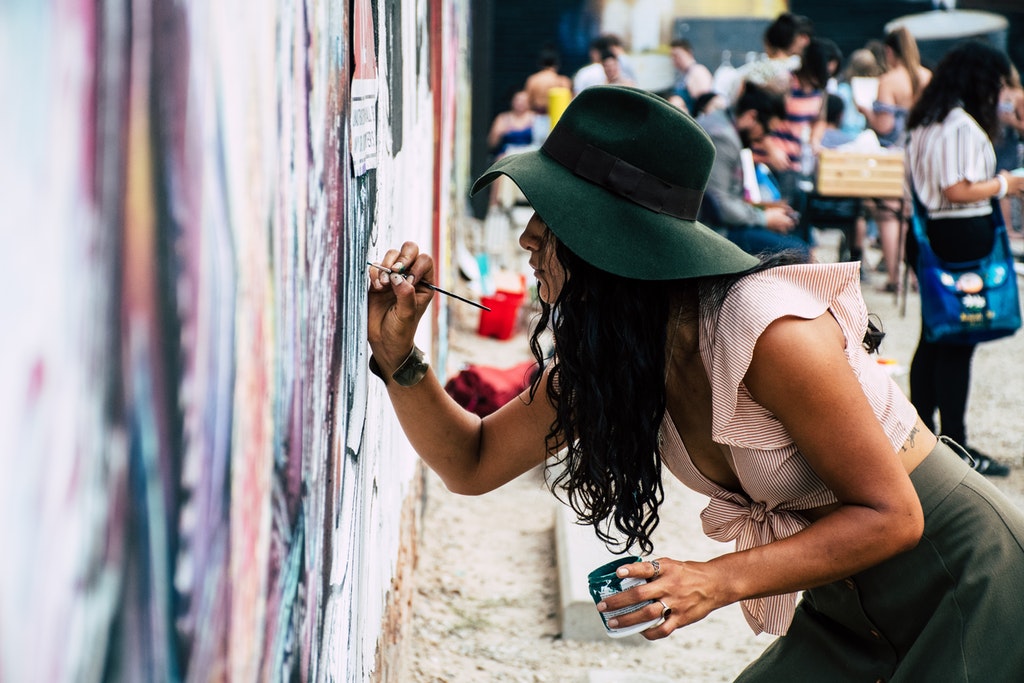 Brush strokes
The hints of gold and silver tones used for abstracting art on the canvas will light it up! This could be simple brush splashes or random strokes with pastels, these are to be concluded with intricate details of patches of gold and silvers and can be framed with subtle color and fancy pattern. These are colour theory basics they everyone should know about.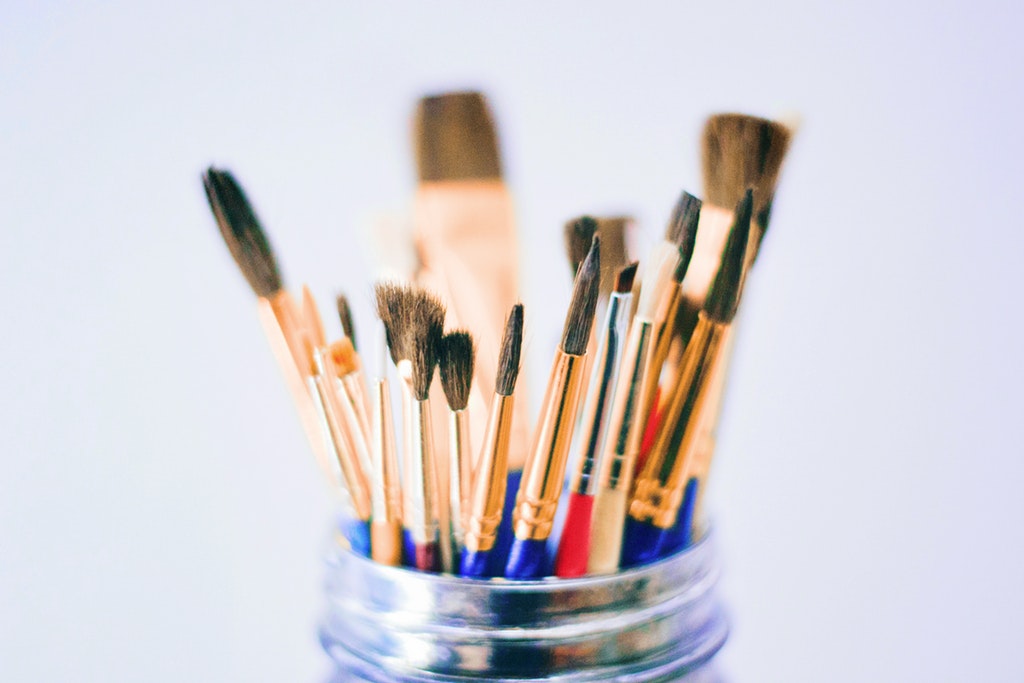 Makes your nightlife better
Make a wish! This will be a quite thoughtful canvas for all-nighters who like to gaze at walls and have their own imaginary world. Paint a flying dandelion with the glow in the dark paint with the plain black background so it's as dreamy as it gets when the lights are off.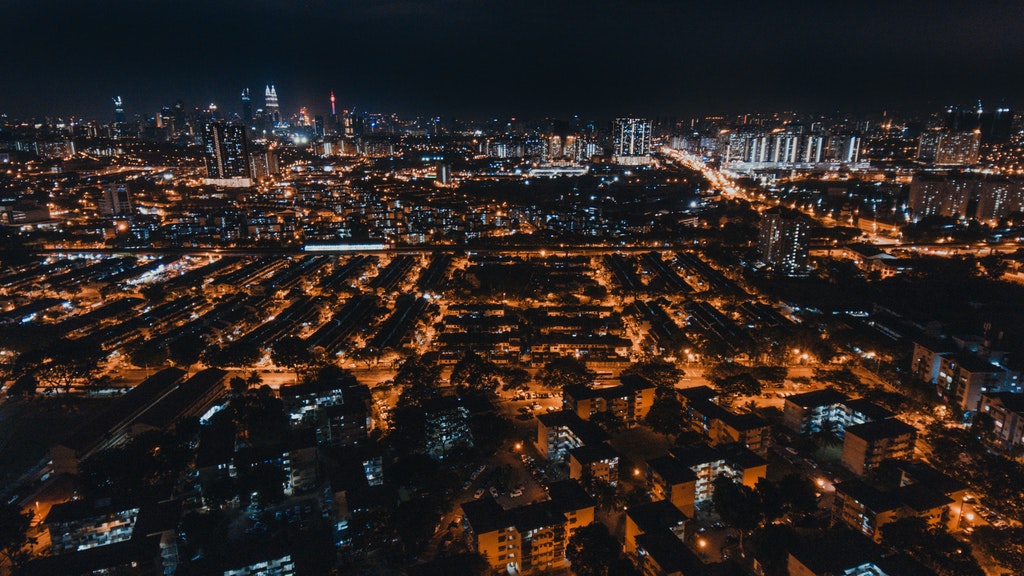 Nature's side
Choose a mini canvas for your side tables with plain backgrounds and 3D ornamenting with some real flowers and artificial stems so that when the flower dries that can be another exquisite look for your room. Just don't forget to frame.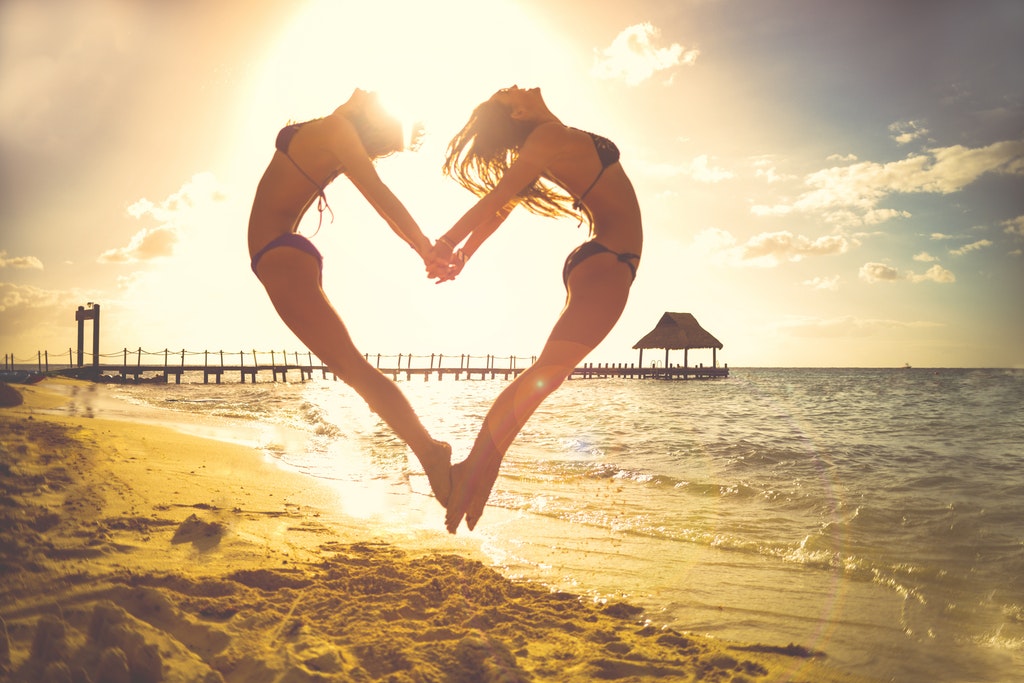 Boyish desires
Frame up for your boys room. Boys these are quite heartfelt about their passions these days, so the framed canvases for their room can be an added baseball bat signed by their favorite player or a football freak can have their very own football framed. So, they are even more mesmerized by their room decor.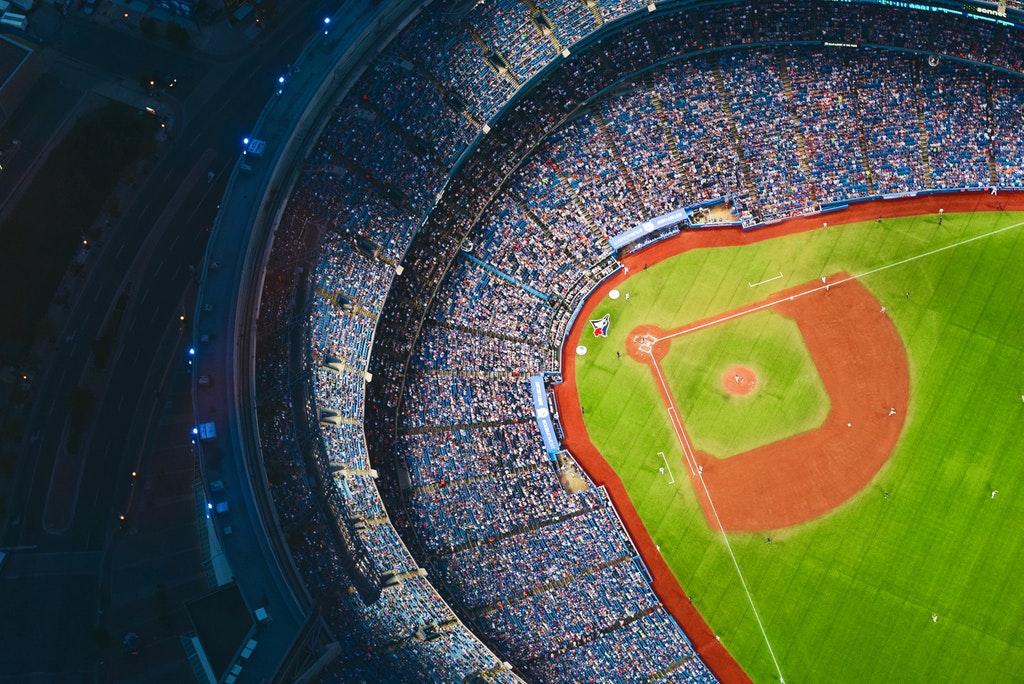 Stay wise with your budget
Canvas wall decors are quite a thing for your homes. But just don't go out of the pocket for some costly or exclusive art pieces that you just want to fix in your houses, it will ruin your look. Just don't go on the prices and see what suits best for your space.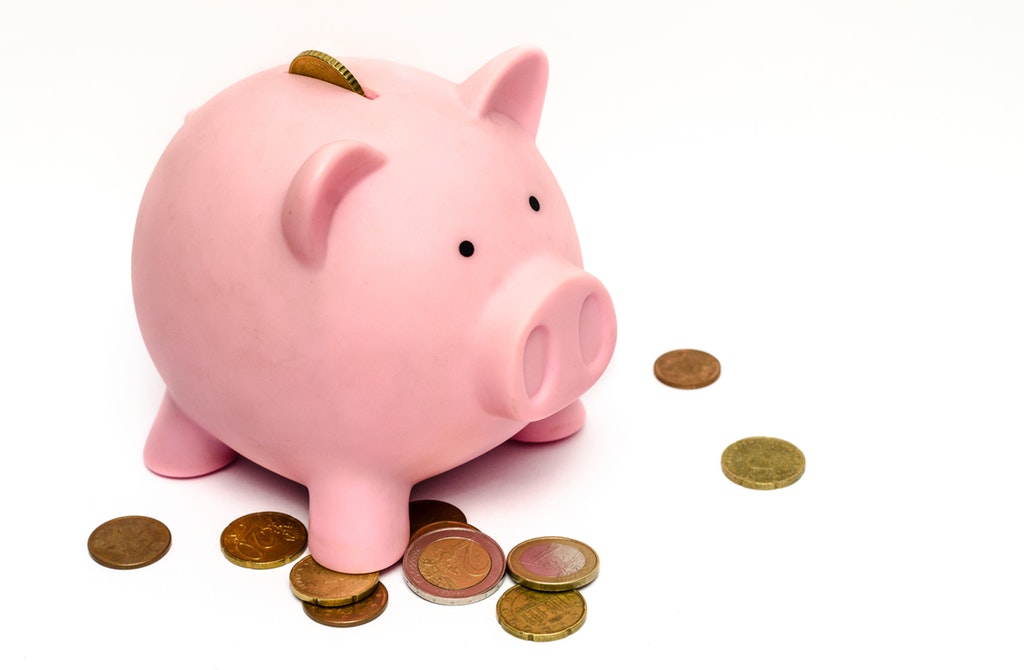 Small measured boxes and variant hues
A pixelated pattern is a beautifully patterned technique. You need to make a grid of squares, make sure that you take scale assistance for the properly measured squares and they paint all the squares in the different hues of the same color, pastels could be a nice choice.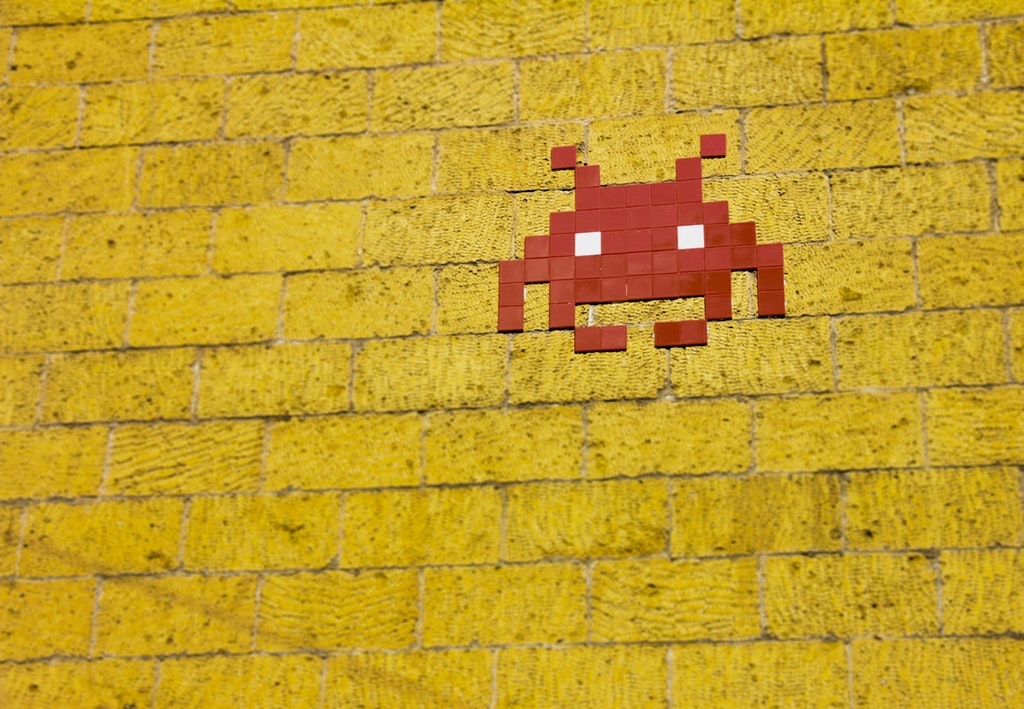 Baby room canvas
Ahh, puffy paints are the cutest ideas for your baby's room. Choose a hearty quote and pair it up with some subtle shades for the canvas backgrounds. Make sure you let them dry for 24 hours straight.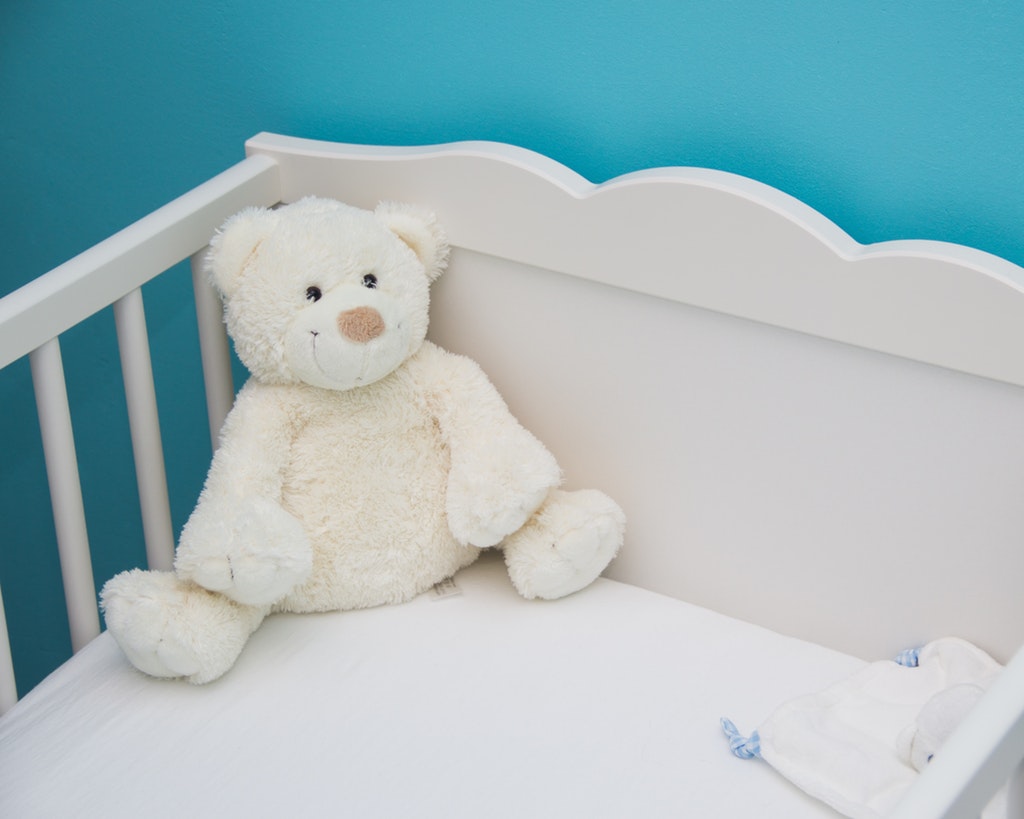 Striking backgrounds are a thing
Cut out the newspaper cuttings and paste it over the canvas make sure the background is of striking colors so that the monochromic cuttings are nicely shown. You can make up a suitable quote or a saying for the room you tend to put it up.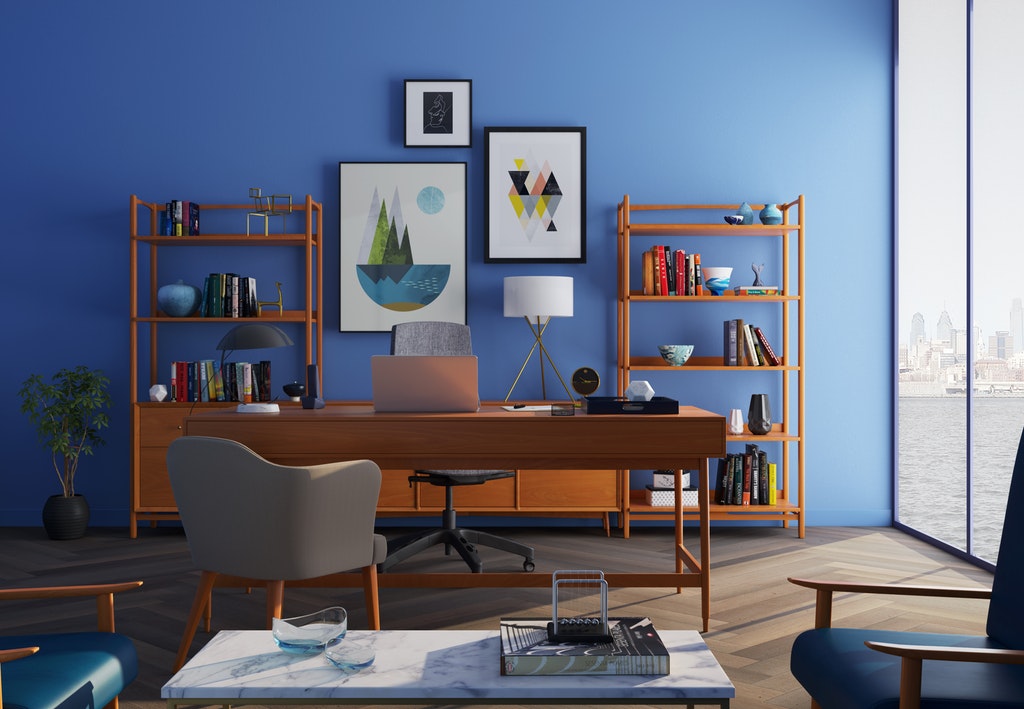 Lighten up the mood and room
Flare up your canvas's artworks. You need to have a bespoke canvas with inbuilt electronic LED mini Christmas lights. So, on an eventful day, it just adds up to your happiness.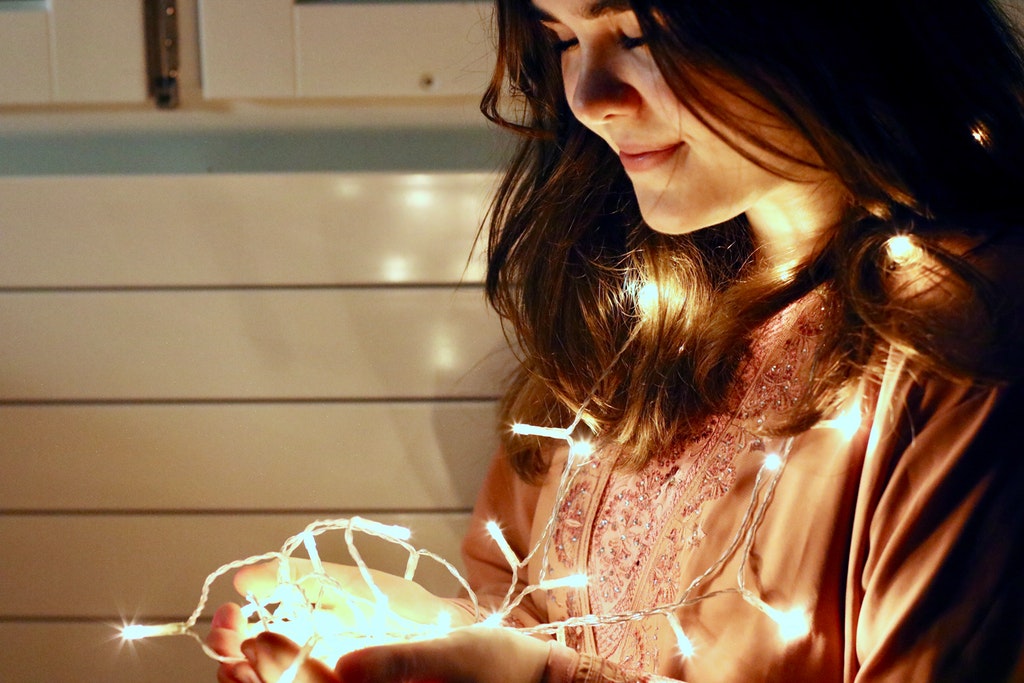 Merging colors
Half and half are also a designing ingredient for canvases. Just paint your canvas with a striking color like hot red or deep blue then paint half of it with metallics and merge up in an ombre style.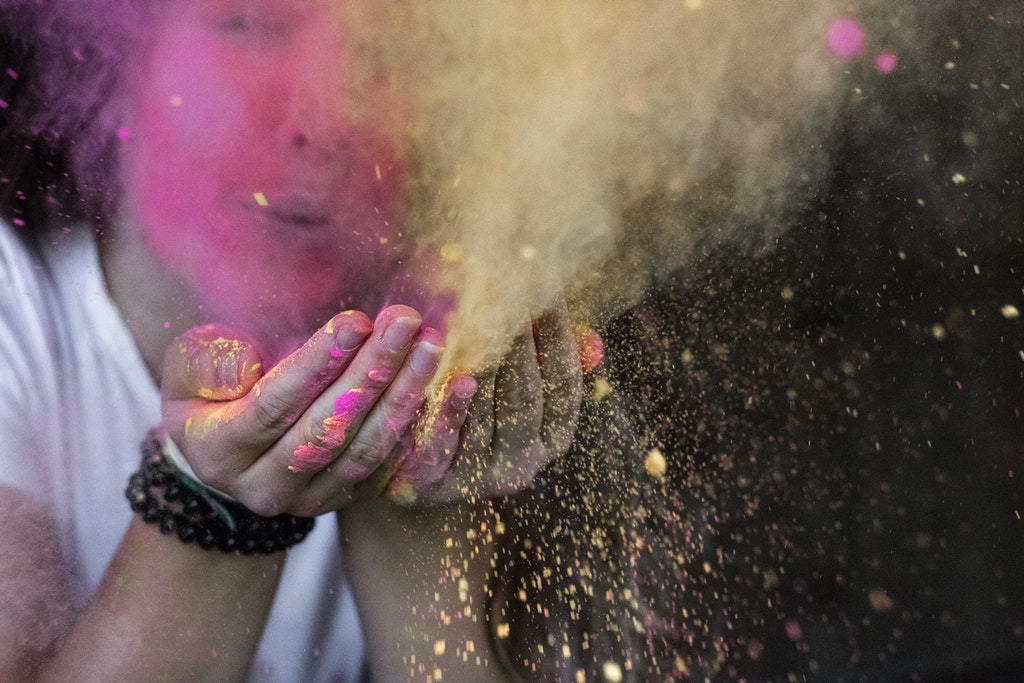 Pinwheel with a diverted center
A pinwheel painting is a mesmerizing art to display in decor. Just choose a center of your canvas can be a little deviated, which will only bring out the uniqueness. Now stretch out the lines from the center and color each triangle with striking colors and there you go.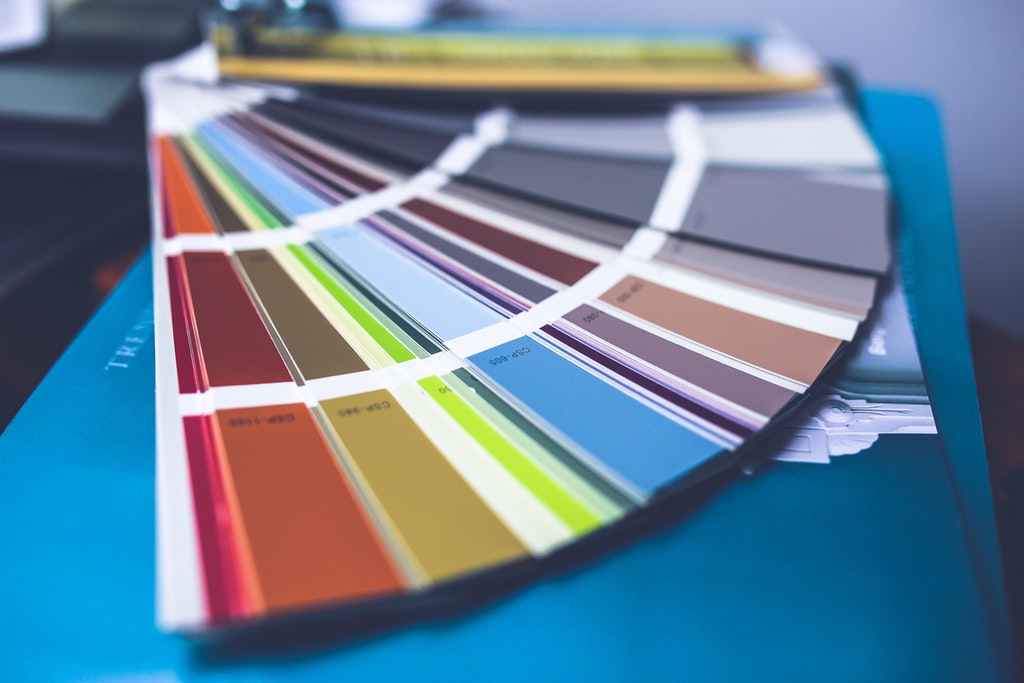 Start with simple
Sometimes a simple floral image is your thing. If you are going for a DIY canvas then start up with an easy-going flower, turning into a bouquet or better just a few of them. The beginners will find easy with daisies or lilies.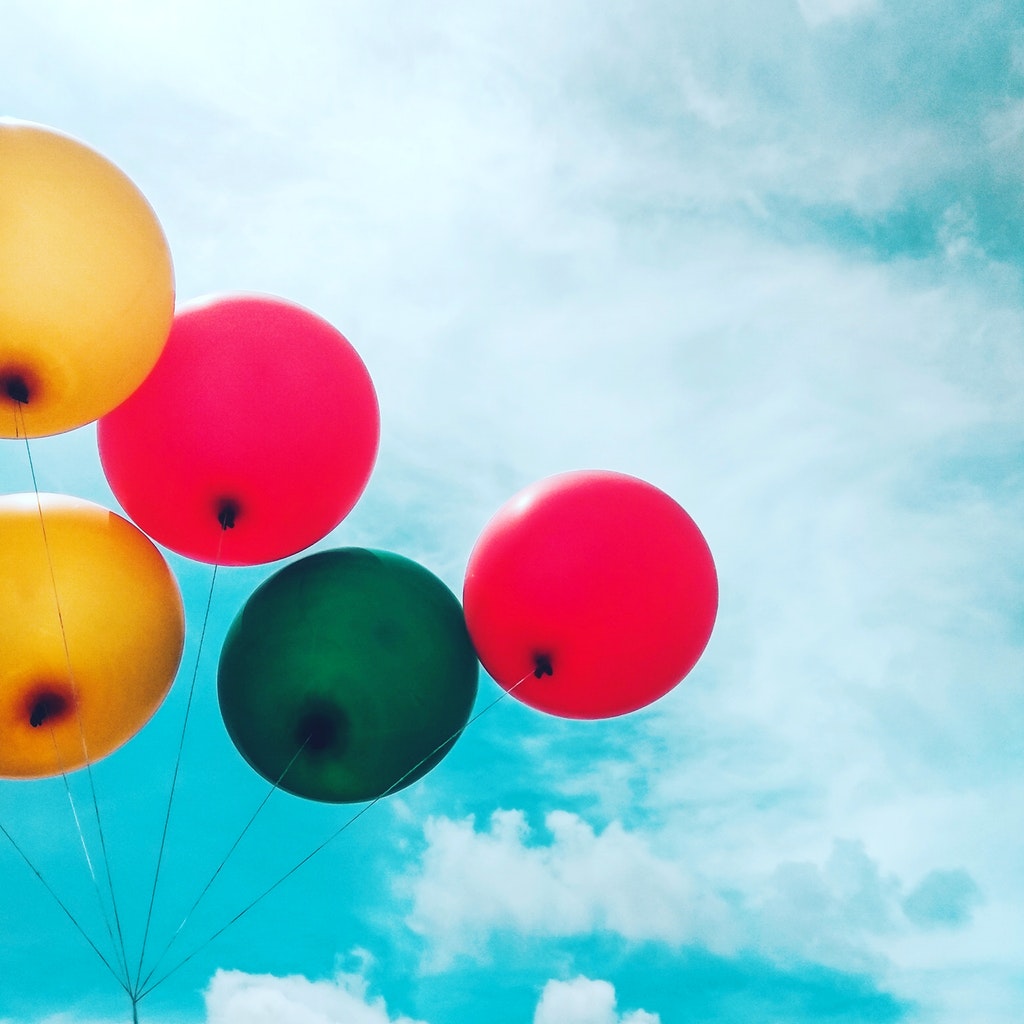 Hand paint your canvases
A hand-painted monogram for your very own name initial with a distinct style and variant colors. Paint yourself or have them painted, just be quite considerable about the backgrounds these are the details which will bring it up or make it dull.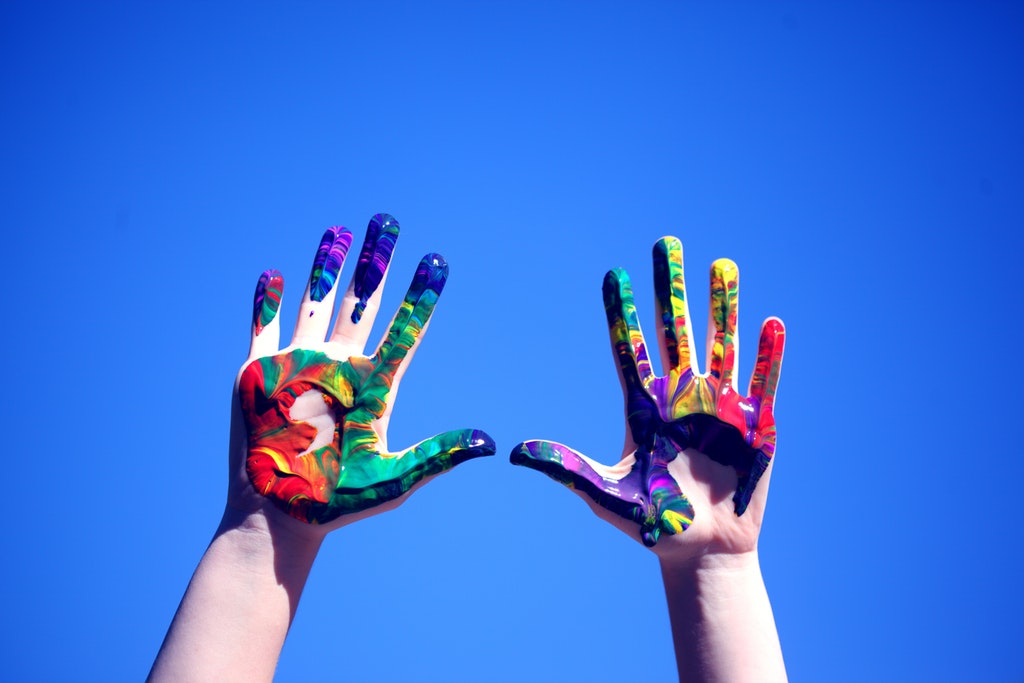 Give it an effortless look
You can have a professional look for your canvases with just this basic technique. Put on masking tape in a zig-zag style, just be conscious about the precision of the lines and paint it all metallic. Now, let it dry and pull out the tapes. You can either let it stay or fill in the gaps, your choice.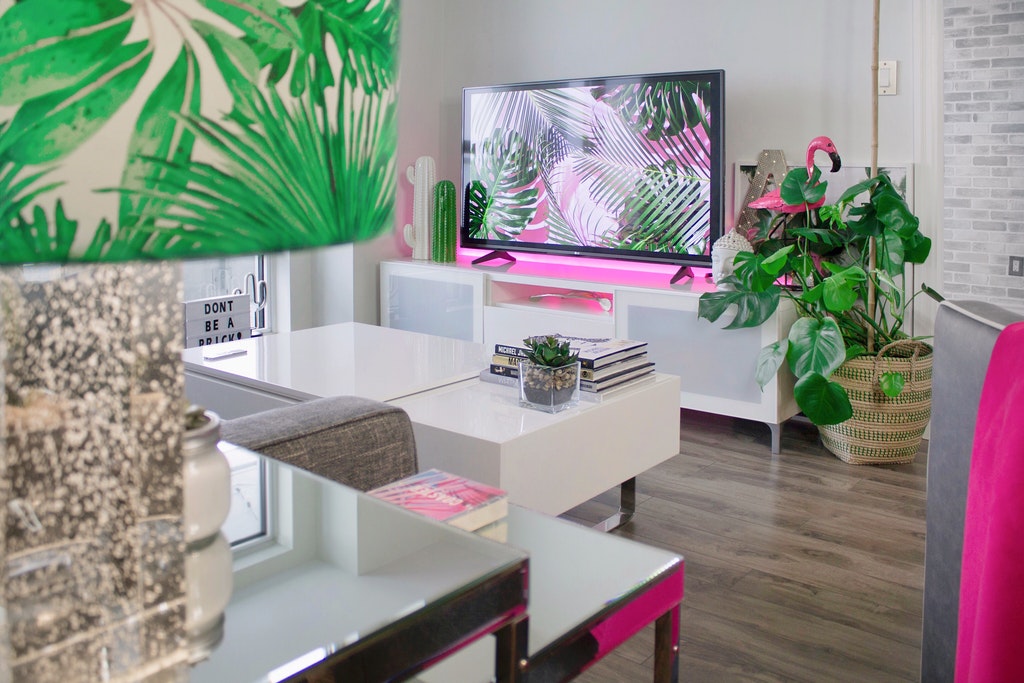 Easy-going with spray paints
Spray paints are quite handy, you can make up your canvases with these simple techniques. Paint up the different metallic colors, and this will also turn into an easy-going masterpiece.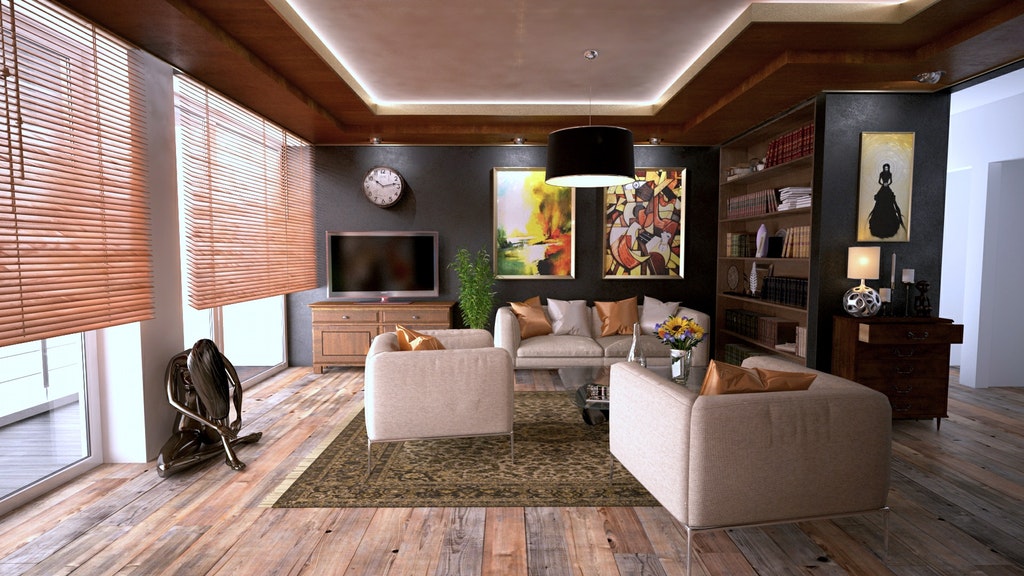 Ombre effect
The art of gradually color changing into a darker tone can be quite easy for your self painted canvas prints. Startup roughly with the deepest tones of, let say, blue go lighter on the down part and delicate merge with a neutral white brush and your ombre art canvas is ready!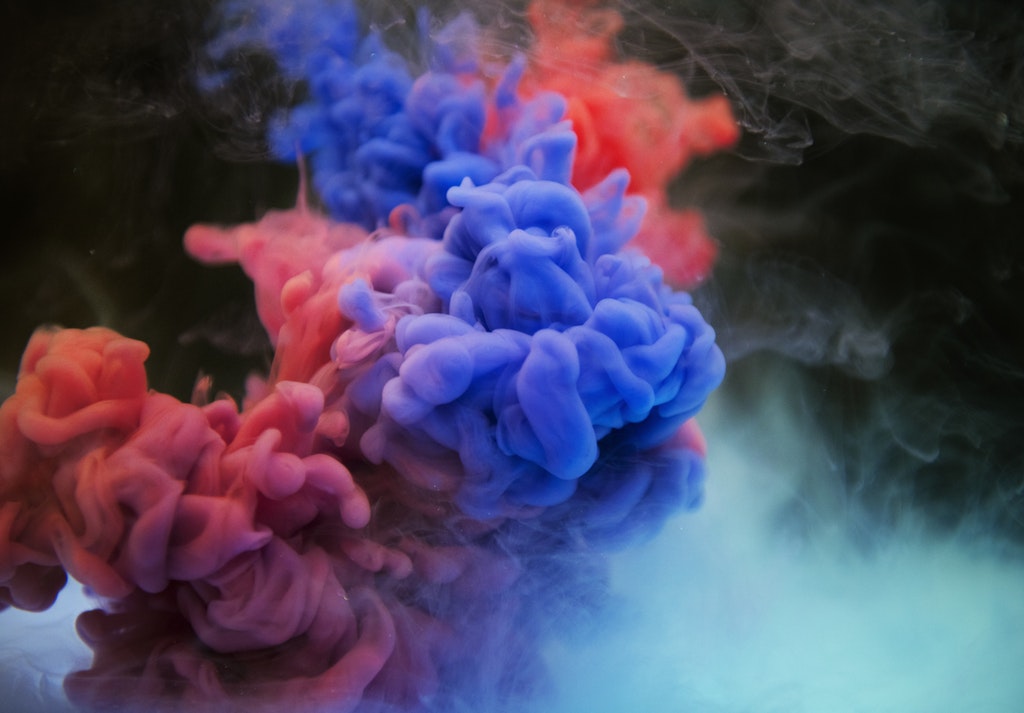 Canvas hacks for your guest room
Lift the state of mind in your room or your guest room with this easiest hack to make a masterpiece with the fluid abstract painting, which your guest will mistake as a piece from an expert.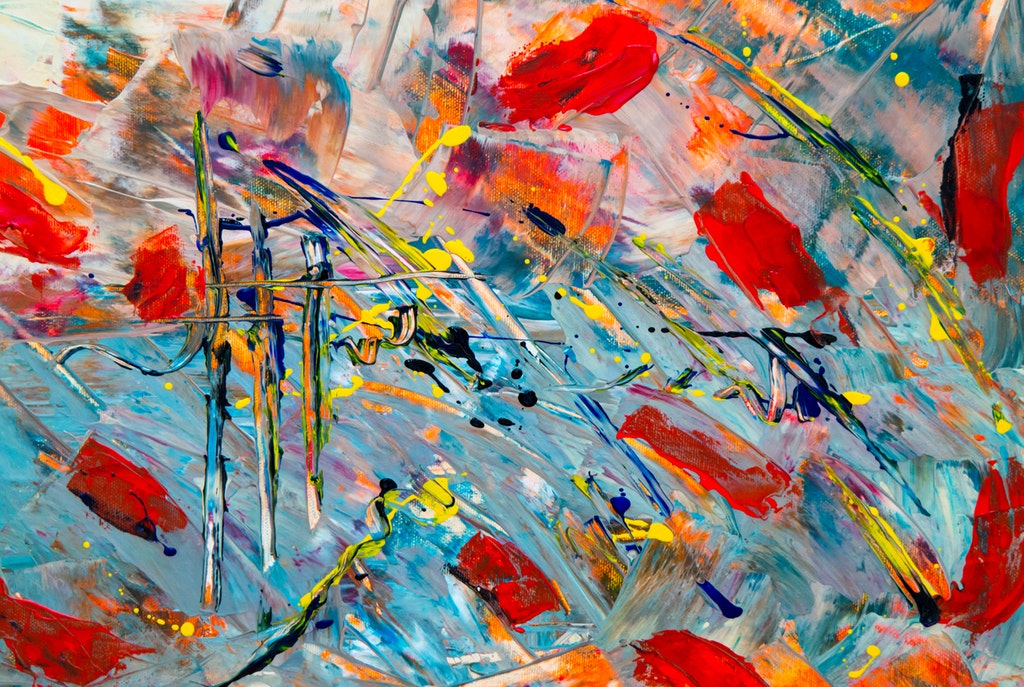 Whites are all grace
Canvases just not have to be all dripped in colors. If you go for all white canvases, those will also stand out. But you need to use some distinct techniques like puffy paints and frame to highlight the piece.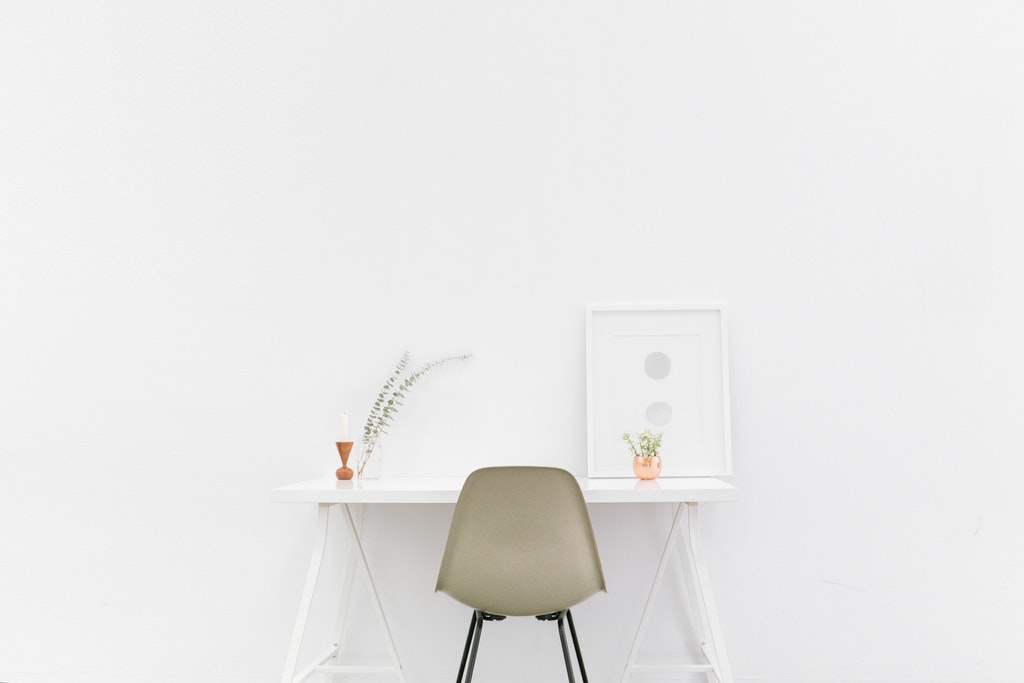 Re-use for DIY canvases
Re-use the wrapping papers you once got gifts in. Apply them nicely on your canvases and stretch them to the ends of the frame of the canvas and then add little splashes and hints of metallic paint to add charisma to those ordinary wrapping sheets.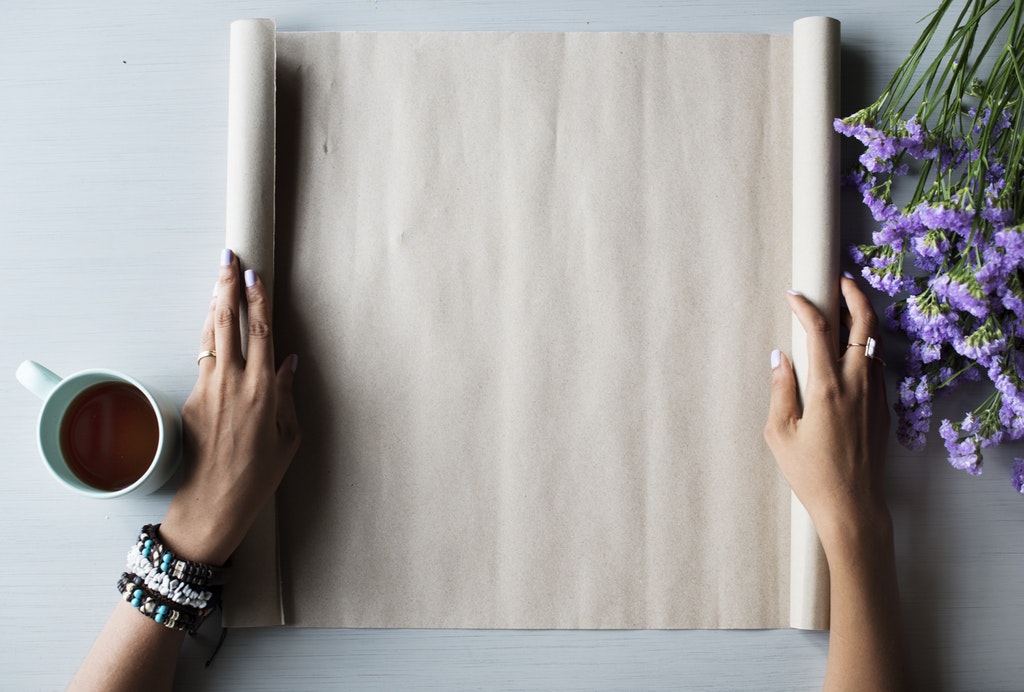 Striking colors
On the off chance if you want something extraordinary, think about painting a canvas in a contemporary style. Utilize brilliant hues, similar to orange or red, to make the piece pop.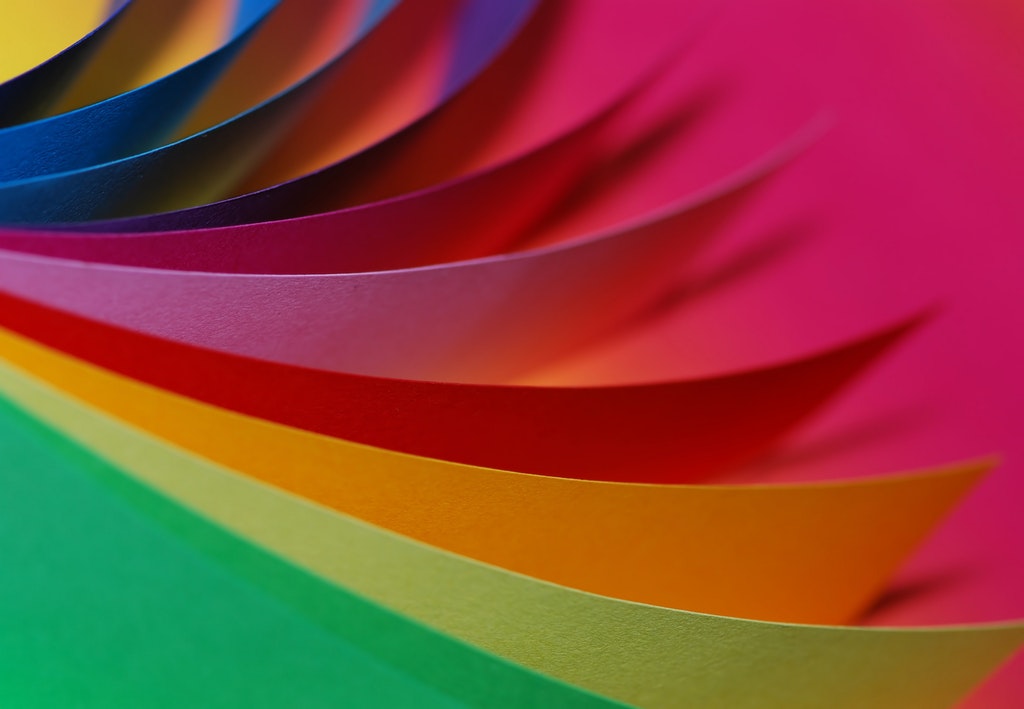 Go easy and do not worry about the details
Cover a large canvas print with an unbiased background shade. Pick a straightforward, unique structure so you can be innovative—without worrying over minor details or immaculate symmetry.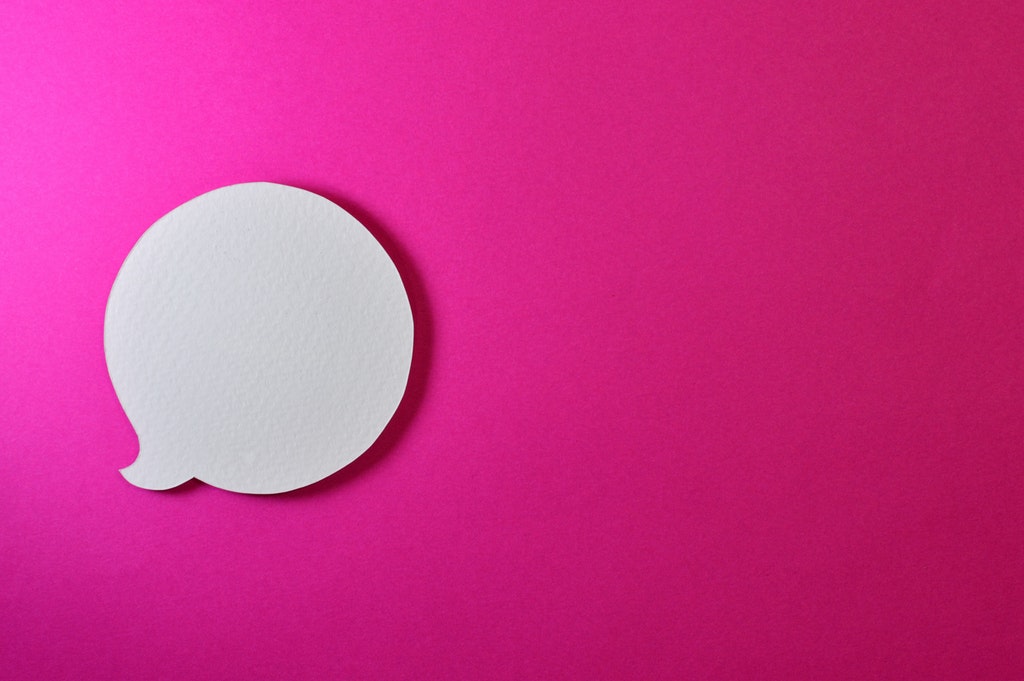 Straightforward art
Practice your artwork aptitudes with a straightforward botanical structure like a sunflower. Casing your fine art for your washroom or room.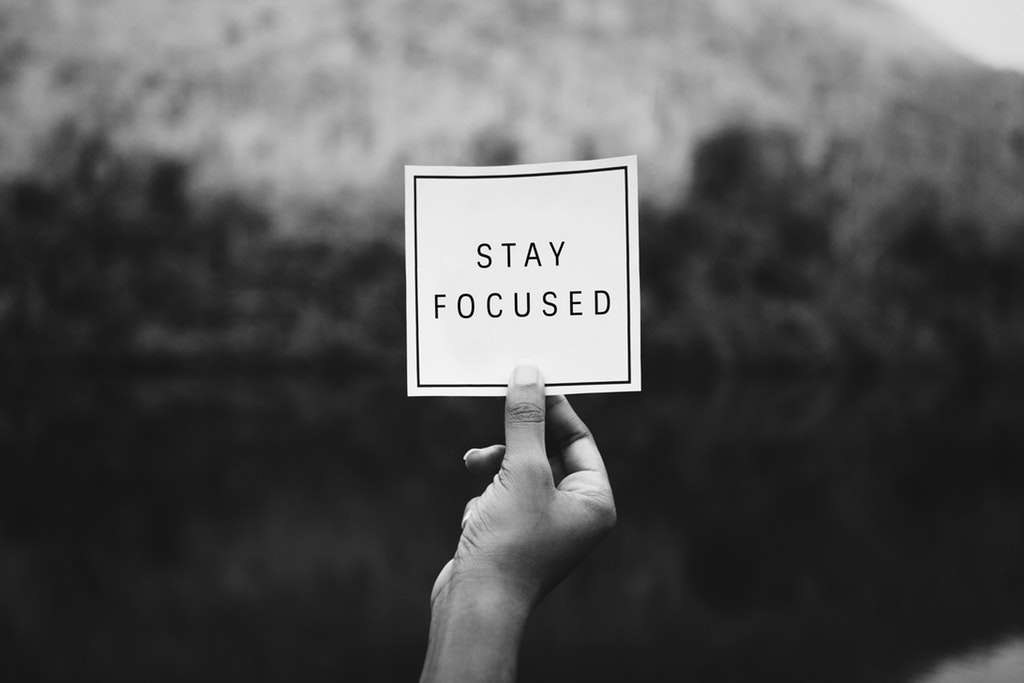 Frames can be tricky just go with your need
There are many variations for the printed canvas, for example, you can go for some frames if you like and other ideas can be to stretch out the printed piece at the end of the frames. Framed canvases give a little formal whole look while the stretched ones are quite easy going and give a pictorial impression.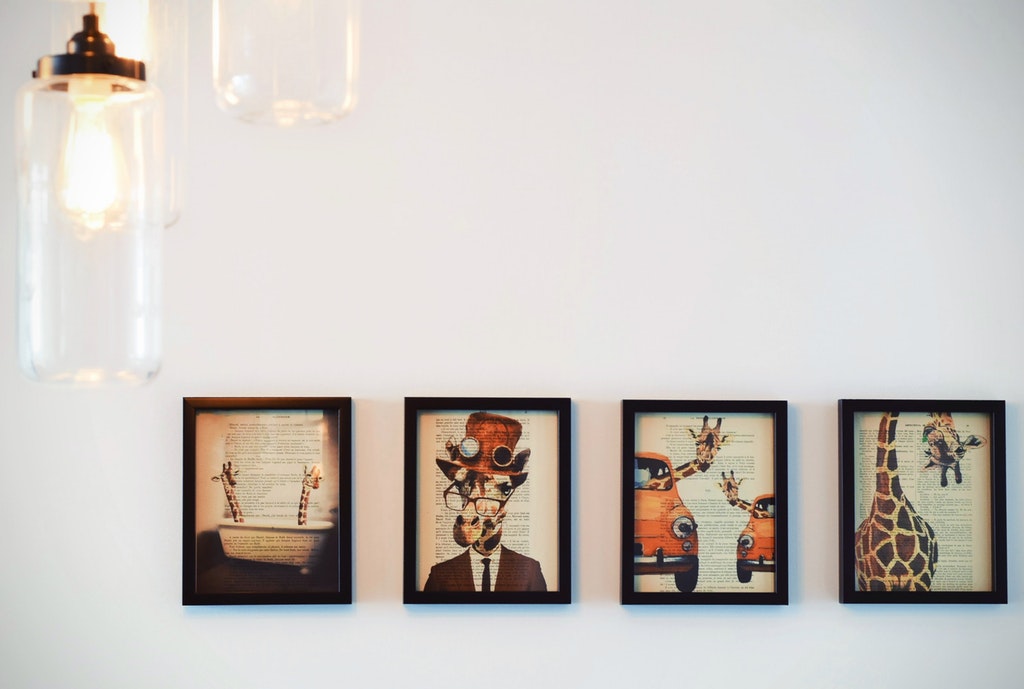 Home galleries on canvases
Large canvas galleries for your home is an excellent way of displaying canvas art. Just consider the size of the room and find suitable paintings. For a narrow room, you can choose an elongated gallery on the wall while if you have a slightly bigger room go with a wide middle space on the all and display your canvases.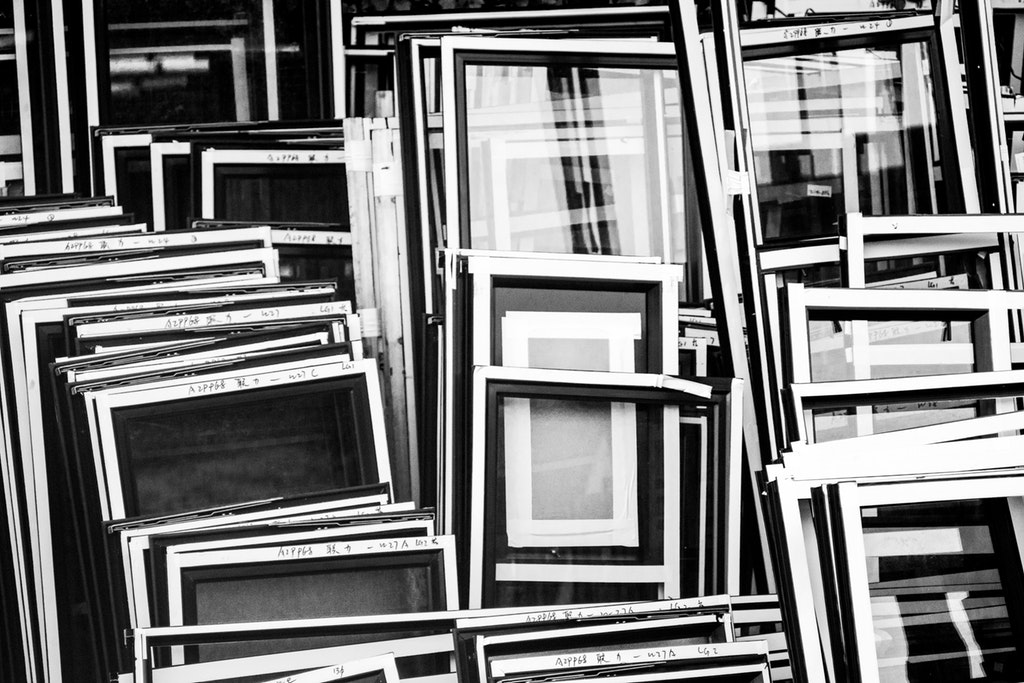 It's the game of blending and matching
You don't need to restrict your home beautifying style with canvas prints. You just need to blend and match diverse styles or customize them to meet your enriching needs. With the assortment of canvas prints, you have the flexibility to choose whether you want a single large photo or you want to go for a picture collage.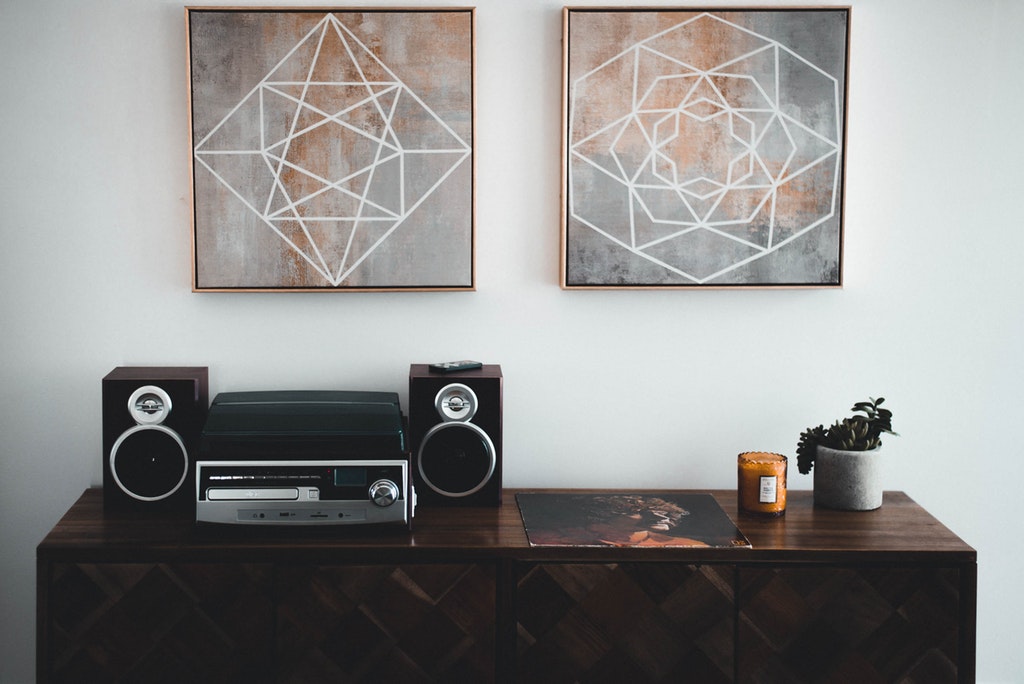 Add a little depth with intricate frames
Framing the canvas play an important role in the display of the piece. You can add some depth to the piece and sophistication with simple frames such as wooden or plain metals. As well as along with some detailed wooden carved frames will be quite expensive while adding all the grace you want your fancy drawing same goes with rod iron styles.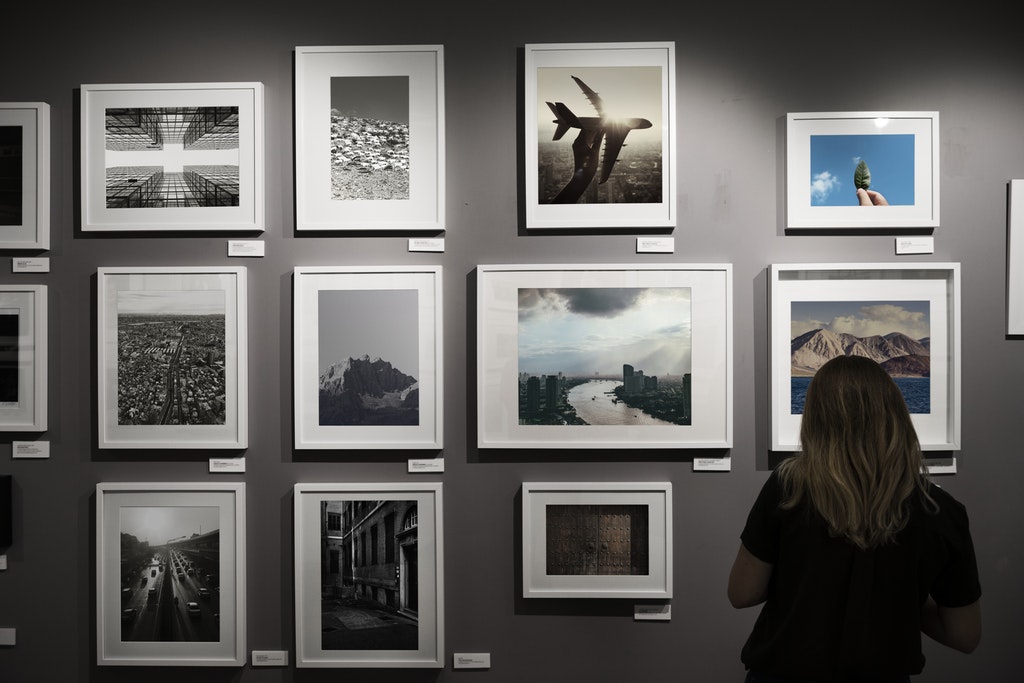 Canvas up your boring walls
If you are trying to figure out what to do with your that one boring wall. Canvas it up! You can never go wrong with the family memories on any boring wall which will surely lighten up your room you and your family.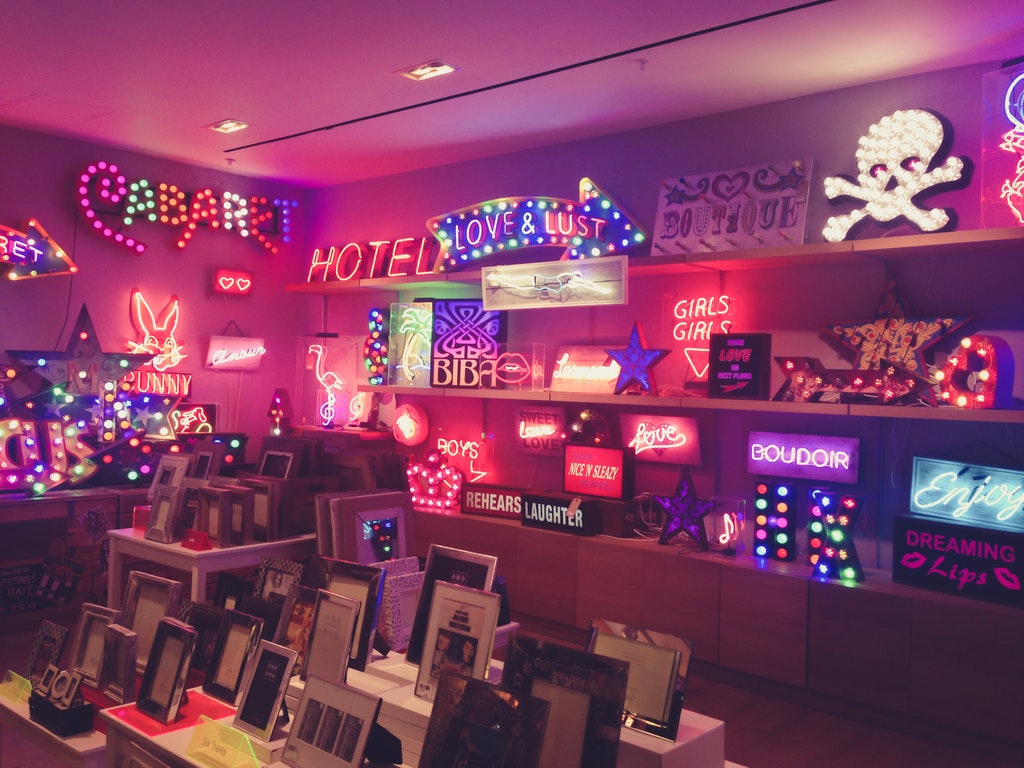 Canvases are important for an office outlook
Office canvases can be a quite sensitive choice. You don't know what would turn your employees off. So, bringing up their work and achievements will help you greatly to boost up their morale. You can display some of the factory prints to show off their hard work, pay them respect in a canvas manner. Digital photos on a canvas in offices is all the trend in 2019.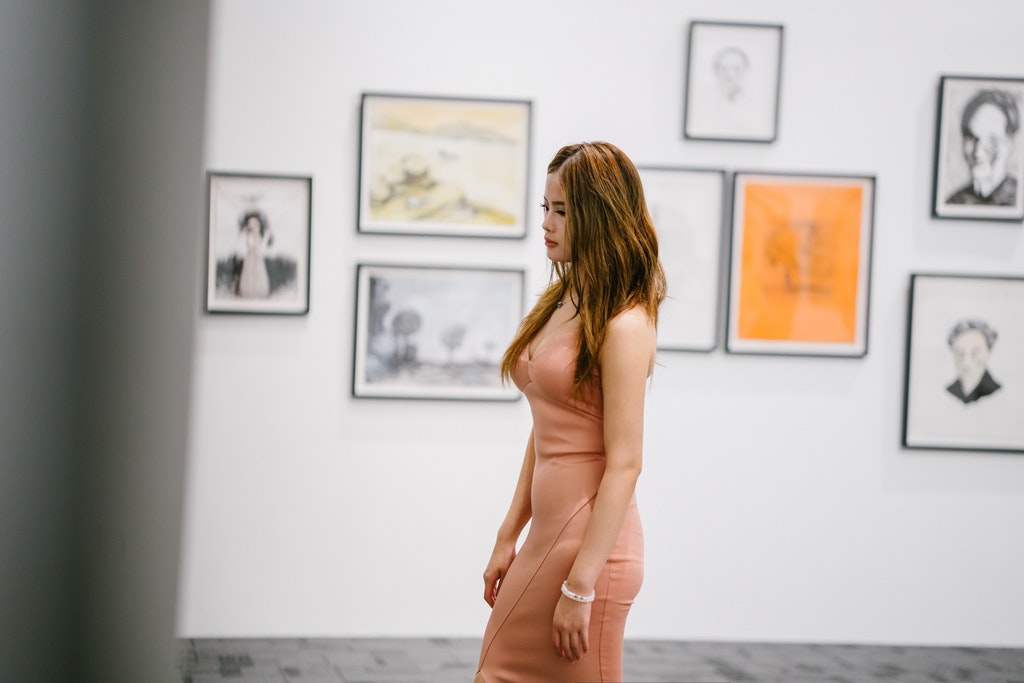 Canvas galleries for even the lightest parts of the house
A stairway gallery is an interesting way to show off the canvas art. It will relieve the stairway from that poignant feels, you will have a nice time while walking up the staircase.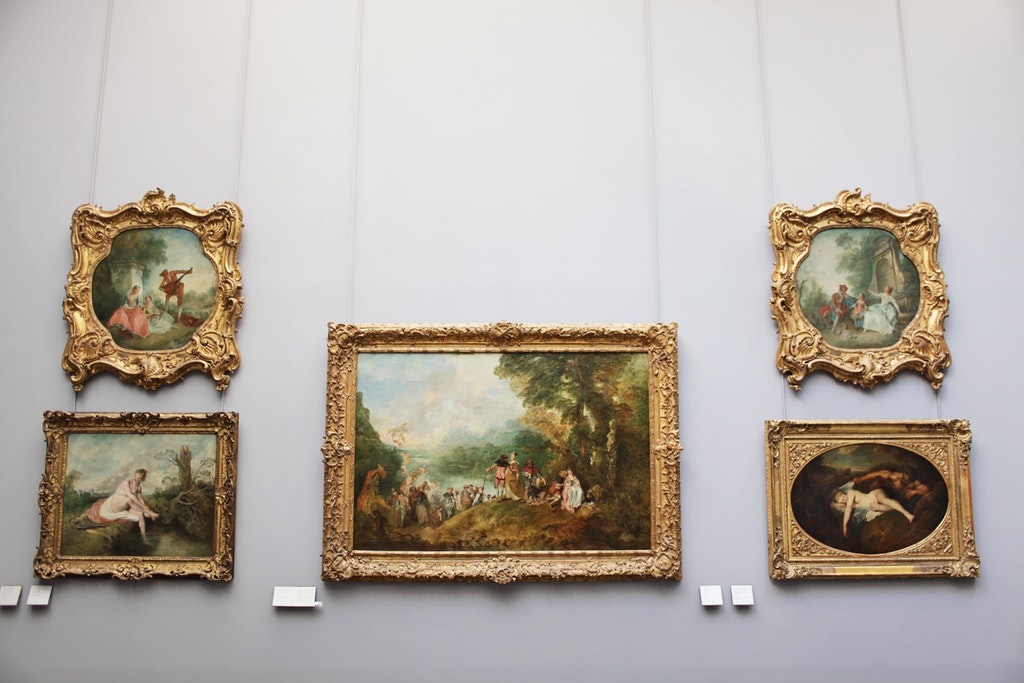 Storytelling canvases
Have your love storytelling with the art of canvases by putting up the years and photos of your most precious moments which will bring cheerfulness to your space and an eye catch for most of the viewers.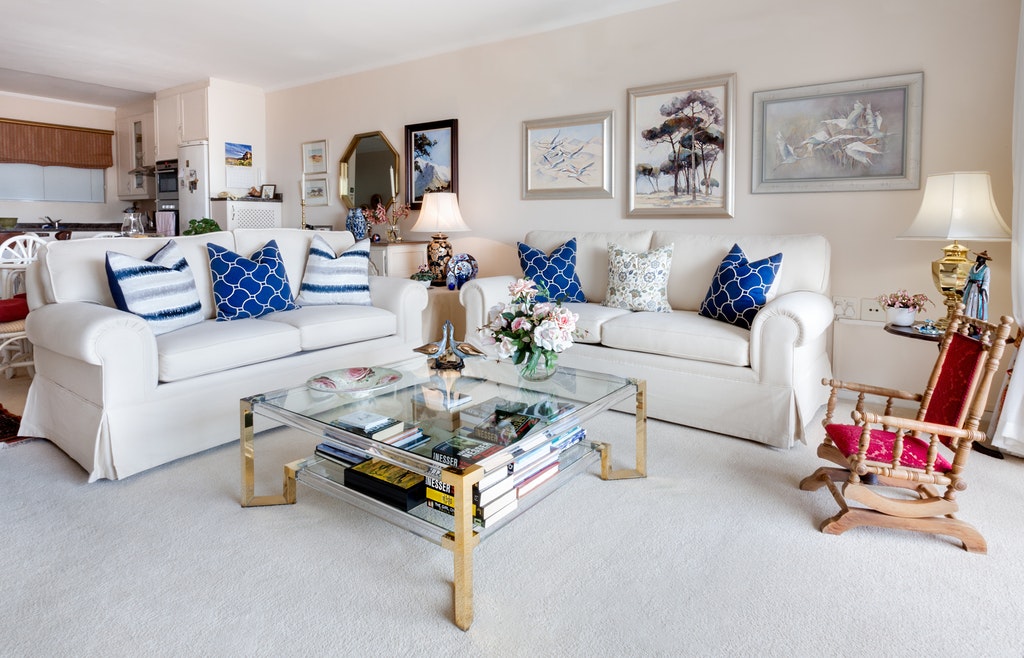 Garden colors
Plum and mustard yellow are the combinations you will never go wrong with. These striking colors are quite suitable for the canvases for the outer side of your homes with a little emerald base so it goes perfectly with the garden.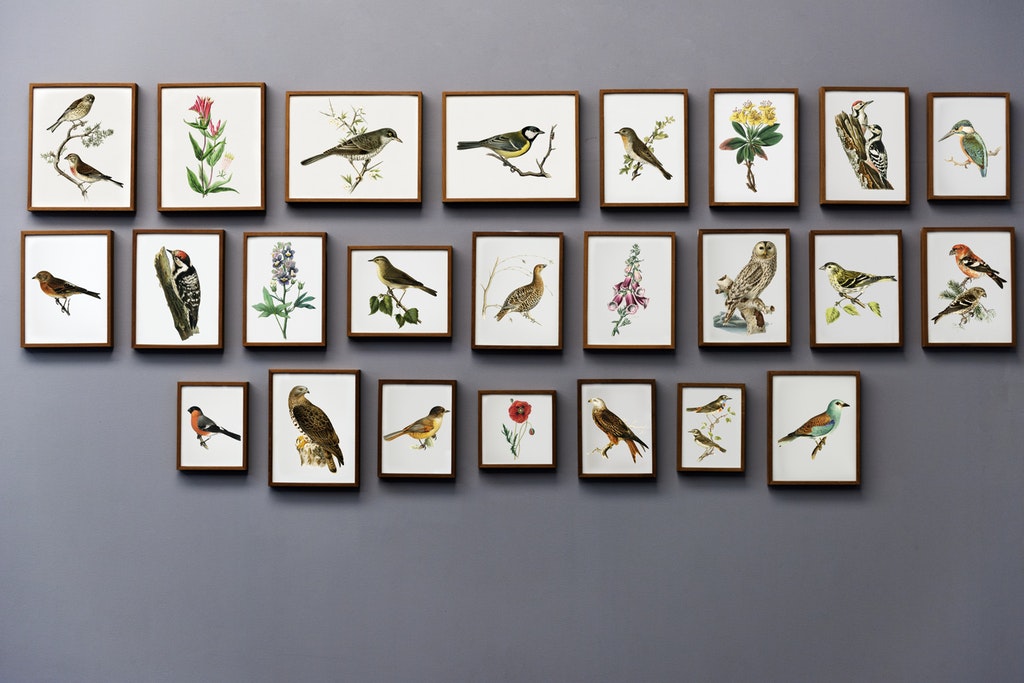 Lighten up your baby's room
Make a frame out of the Christmas lights and put up your baby's portrait. Just tangle up the wires of the lights and add a thick metallic wire to keep them in shape and lighten it up at the time of the night.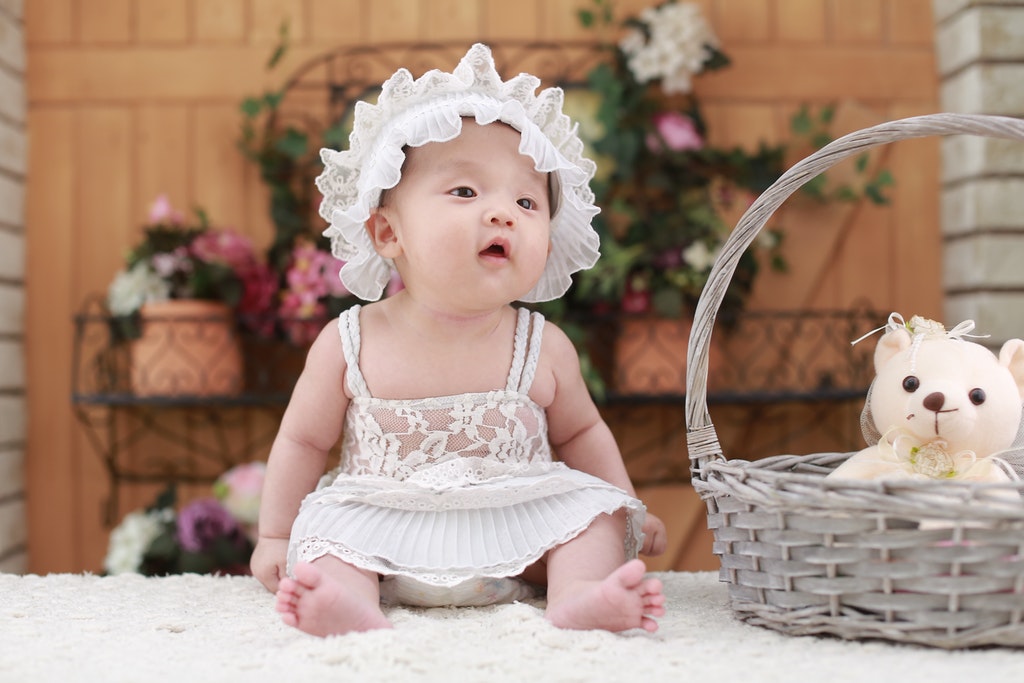 Food collages
A triptych is a really good choice for the eatery places like bakeries and cafes. You need to put up some exotic food prints this will be quite non-expensive as triptych does not need framing of the canvases.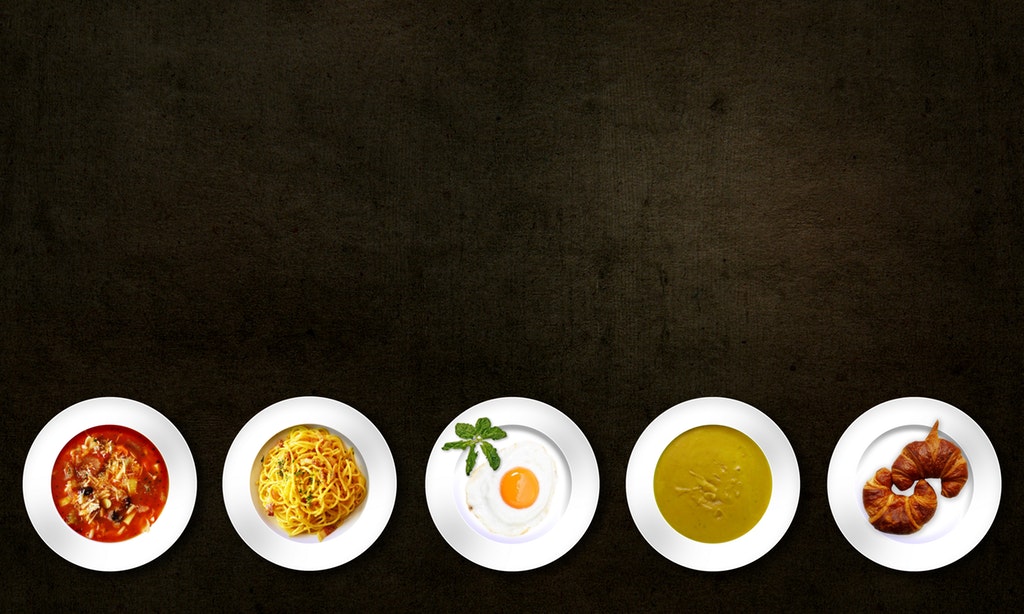 A perfect gift
Thinking for a gift for your best friend? What can be more precious than your memories together? Merge up your pictures of the life long memories you have made and print it up on the canvas and give her a beautiful piece for wall hanging to cherish your friendship forever.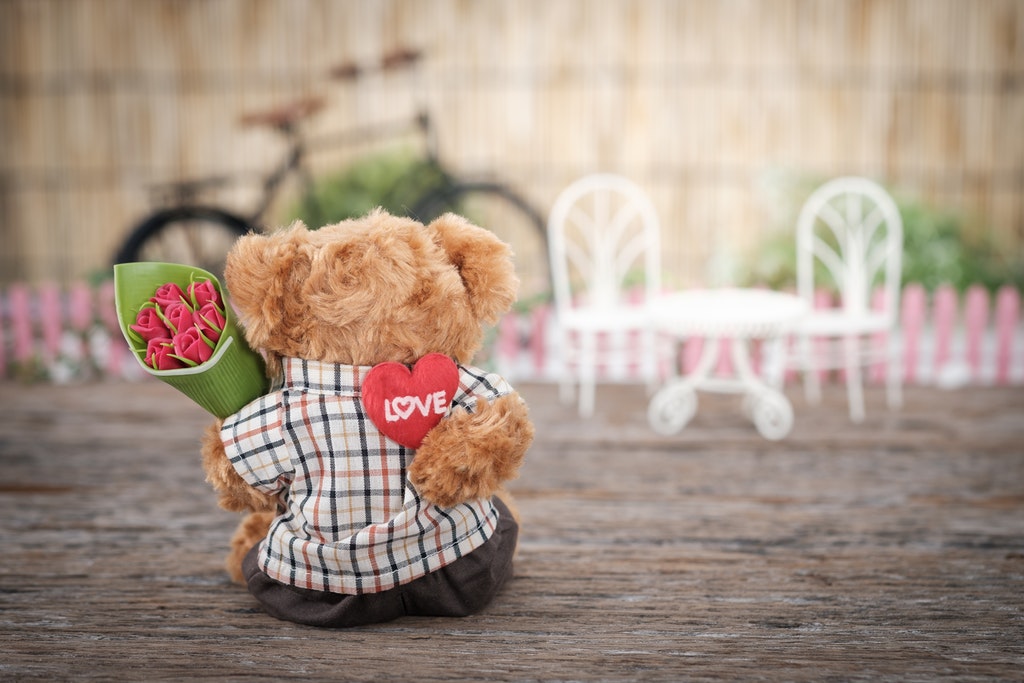 Paint it up with hands
Contemporary canvases are quite in style these days. You need to have a subtle ombre background and then straight lines from the bottom of the canvas to show the stems after which use your hand to draw lilies to in simple circling motions and let it dry.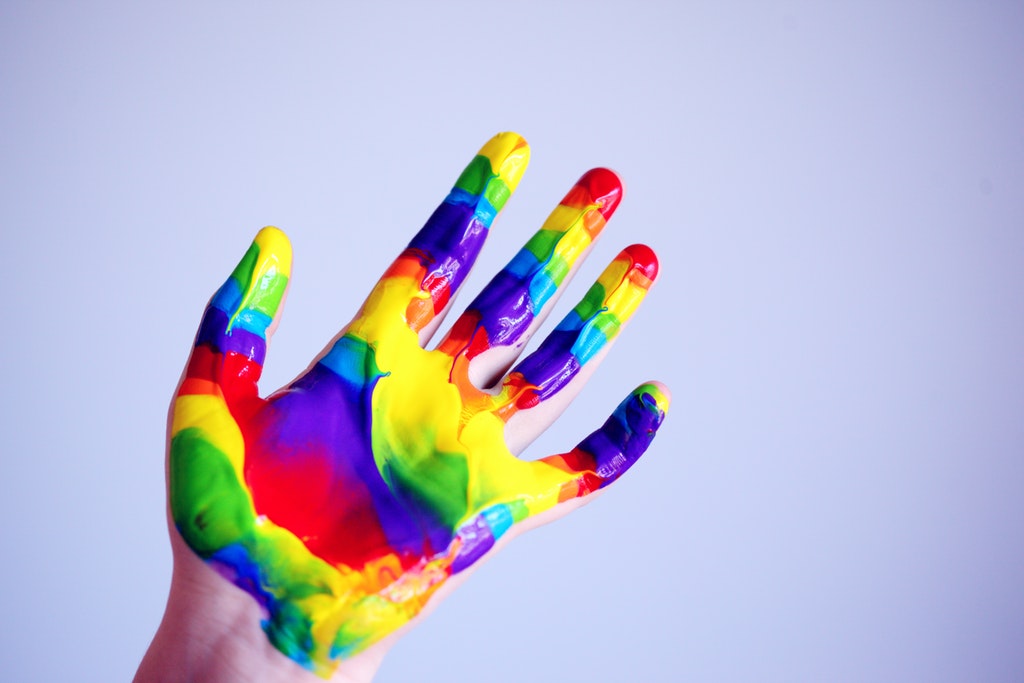 Crayon melts
Another thoughtful yet easy idea for the canvas is with the crayons. Empty 2-3 packets of crayons and align them up on the canvas with darker shades going into the lighter ones or vice versa and blow hot air with the blow dryer to make them melt on the empty side of the canvas and there is your effortless masterpiece.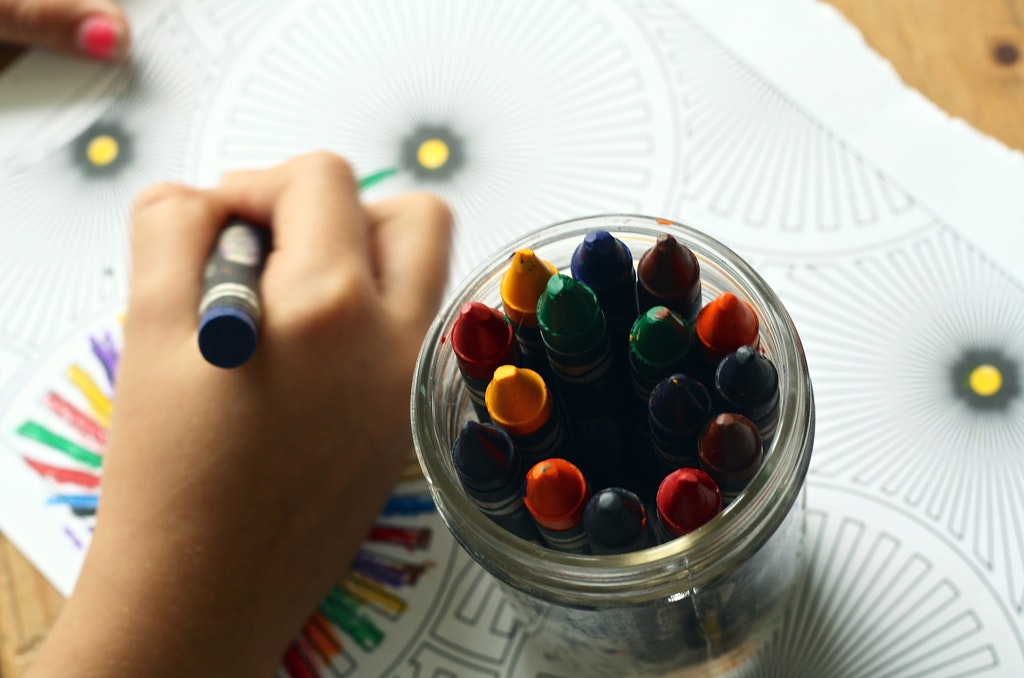 Feather canvases
Prepare up your canvas with the real bird feathers. Just draw the face with plain black oil paint with adding up an eye and a face figure after which put up the put up the peacock feathers or the hen or a white whichever you like to suit your décor best. Just don't forget to frame it up with the glass for a long-lasting.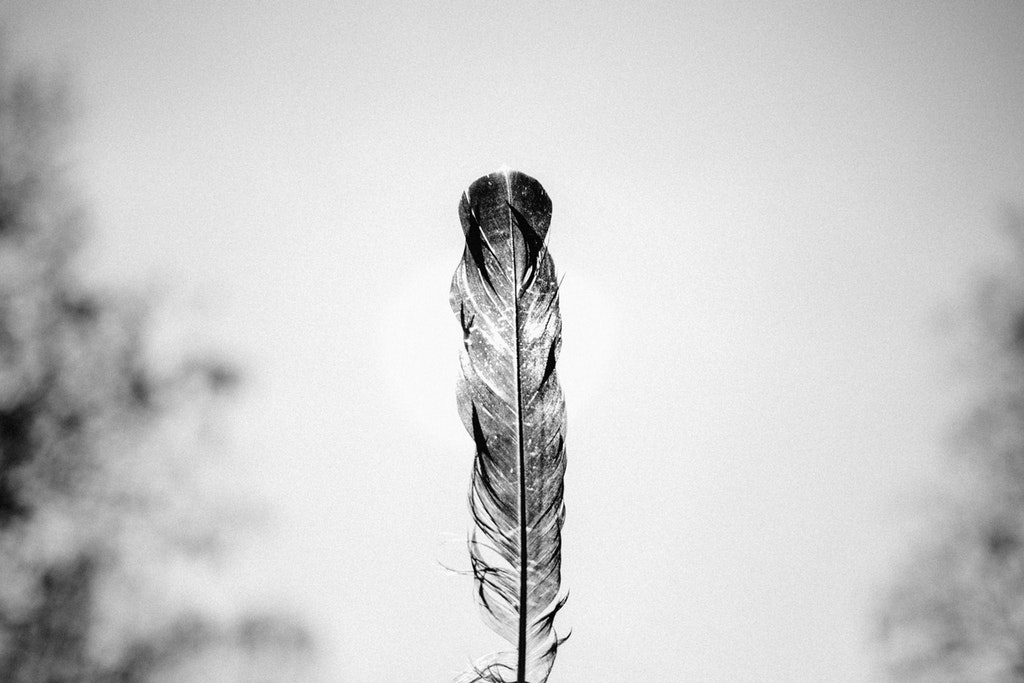 Puffy paints with the softer hues
Puffy paints can be used to draw the different spiral or floral images for the canvases. These are always cute and unique for putting up in the kid's room. Just be thoughtful about the color scheme as puffy paints go best with lighter hues suiting to their soft nature.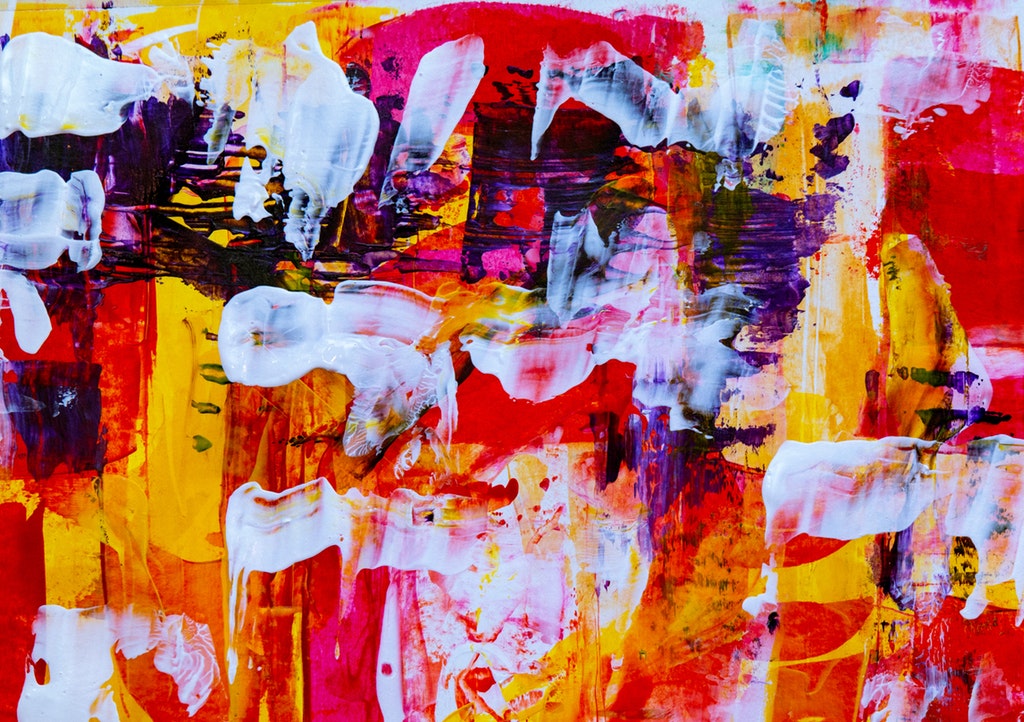 Minimal ornamenting suits best
If you think of putting up the canvases for the decor just be quite thoughtful about the locations. Canvases are good with being a focal point of the area as they can draw all the attention if paired with the right things such as minimal ornamenting.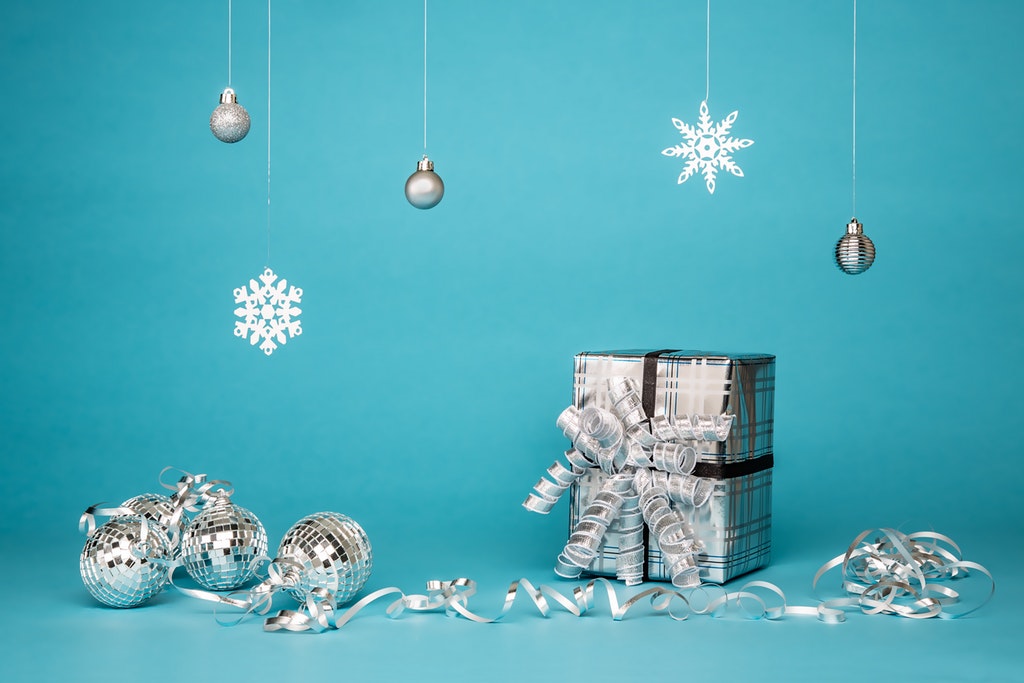 Candy art
Confetti art is yet another easy art technique. Do some fun with your kids and splash up the paints from the brush over the canvas, use the liveliest colors and print your own photo portrait in between for a beautiful memory to put up on the wall.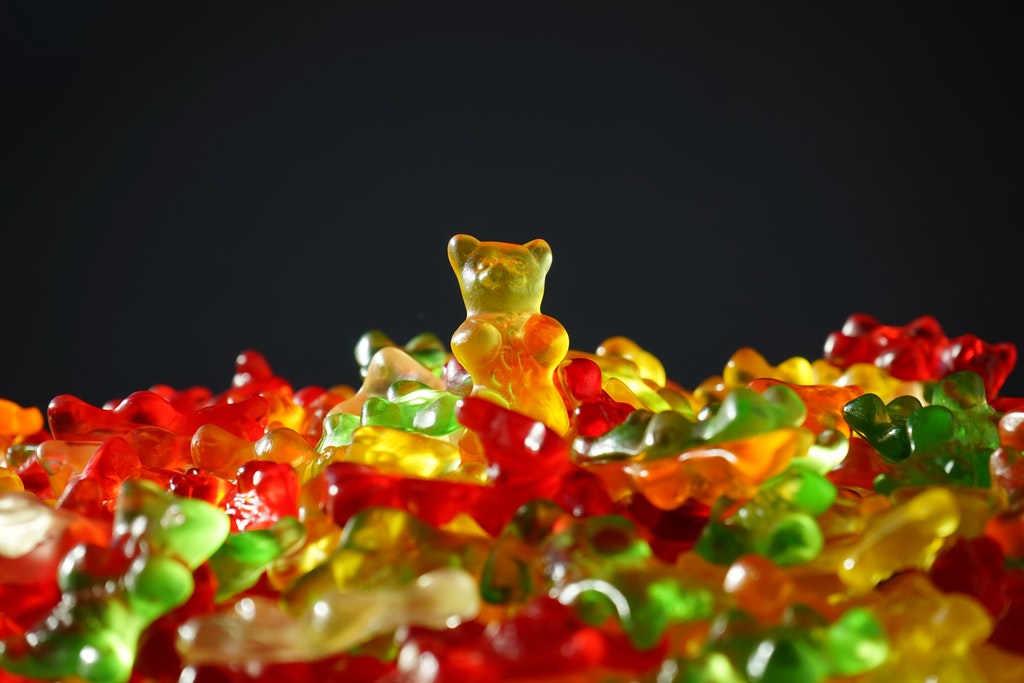 Blue beauty
Bring out the bluest beauty of nature to your living rooms. Deep oceanic canvas paintings will be a good choice for beach houses. These will go perfectly with aquamarine colors for and simple linens for the bedroom or cushions for the living room.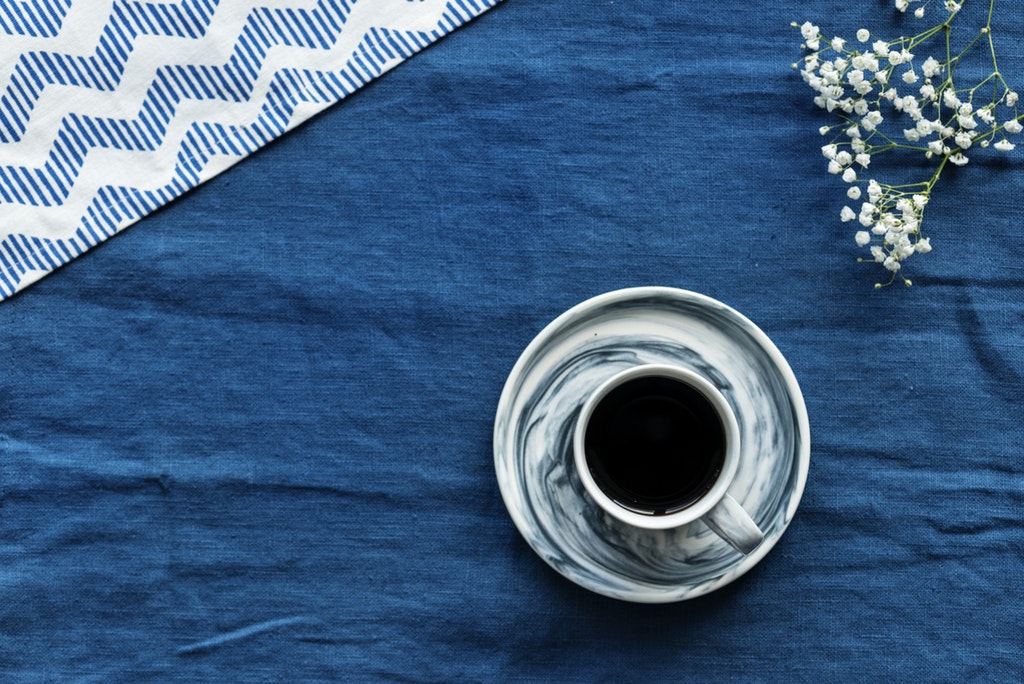 Bring up nature's colors
Lovely colors of the sunset and dawn are the utmost beauty of nature. Print your canvases with some of the most beautiful captures of these moments and frame them with a simple black lining so the essence and beauty of the picture are not lost in the awe of fancy frames.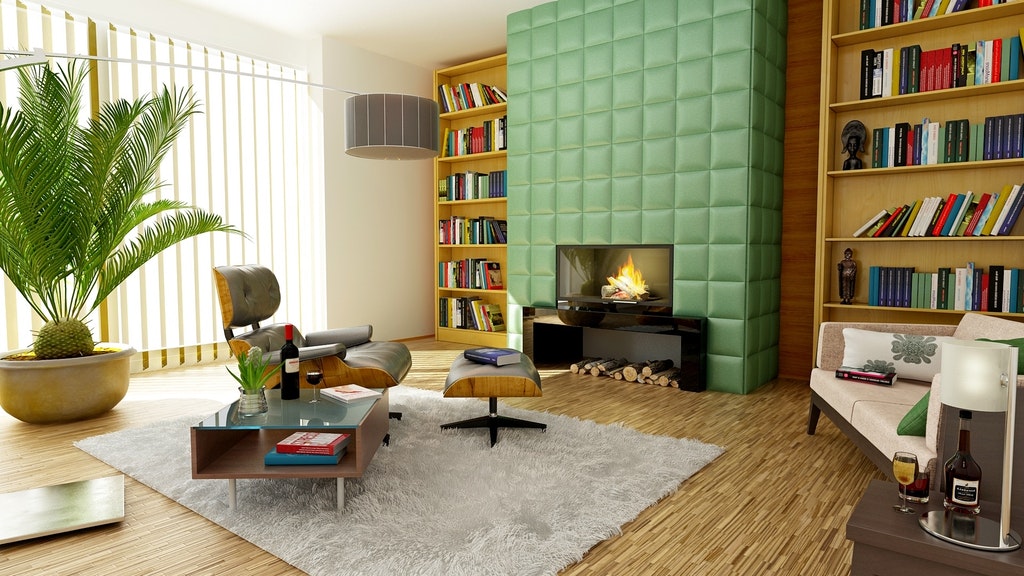 Mud art on canvas
Get close to the nature in decor. Try new mud art on your canvas. Mud painting is a present-day art. You need to have a clay bit moister than the routine and paint it all over the canvas, you can choose your own pattern, like some spirals or flowers or anything you are good at, just bring it up on your canvas.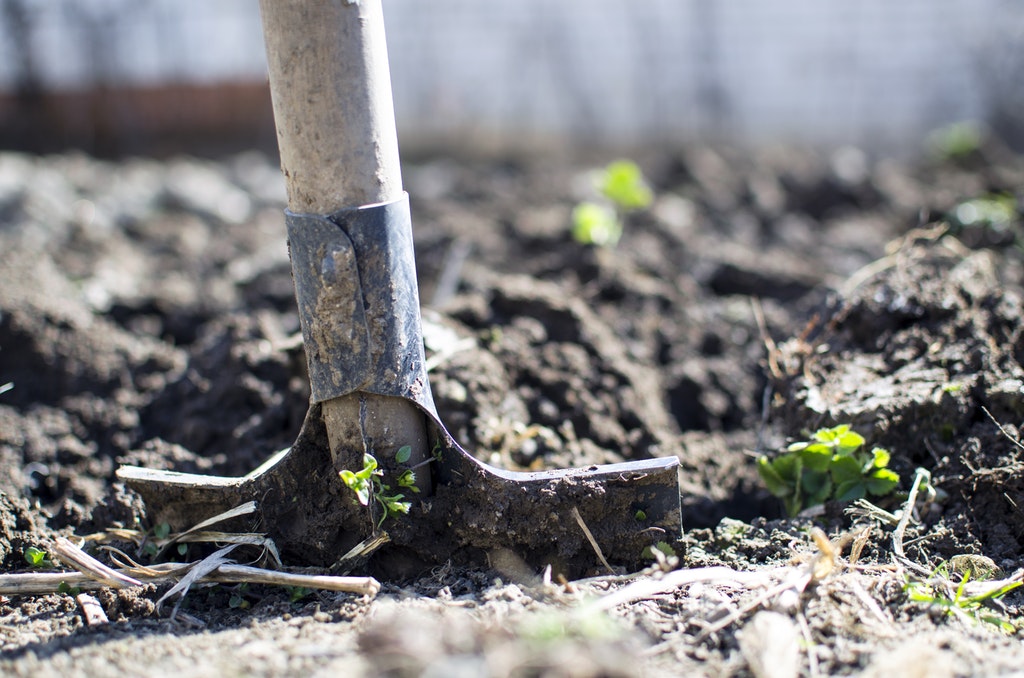 Metallic scrap art on canvas
Another unique idea for the calligraphy over the canvases. Go to a random steel factory to collect the metallic scrap. Outline the calligraphy with thick wet paint and find out suitable metallic pieces from the scrap and put it over with a subtle background. There you go with the most unique canvas art idea.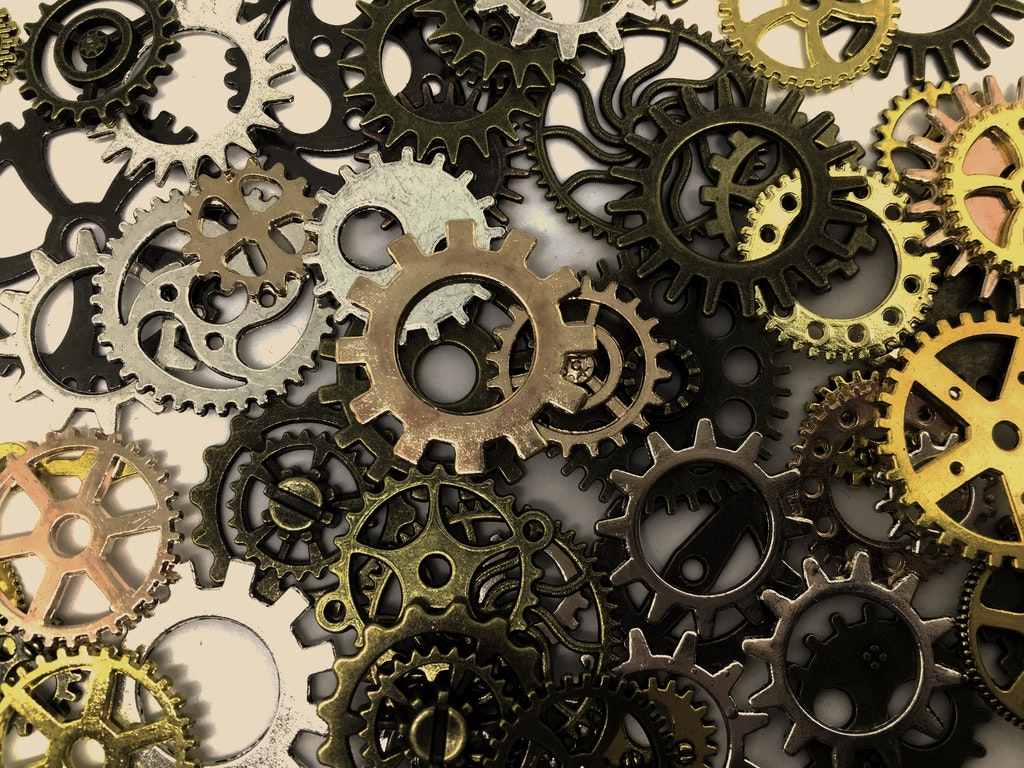 Broken Glass
The broken glass can even be useful for your canvas designs. You just need to figure out the perfect pieces for your drawings to paint them up with glass varnish and your done with canvas-glass painting.
These are some of the basic ideas for the canvas prints with the variations of every age group and suitable designs pairing up with a perfect color scheme for you to only pick and implement to beautify your spaces. Make sure you keep in consideration the right measurements for canvases, then they are only to allure your chosen area.